National Football League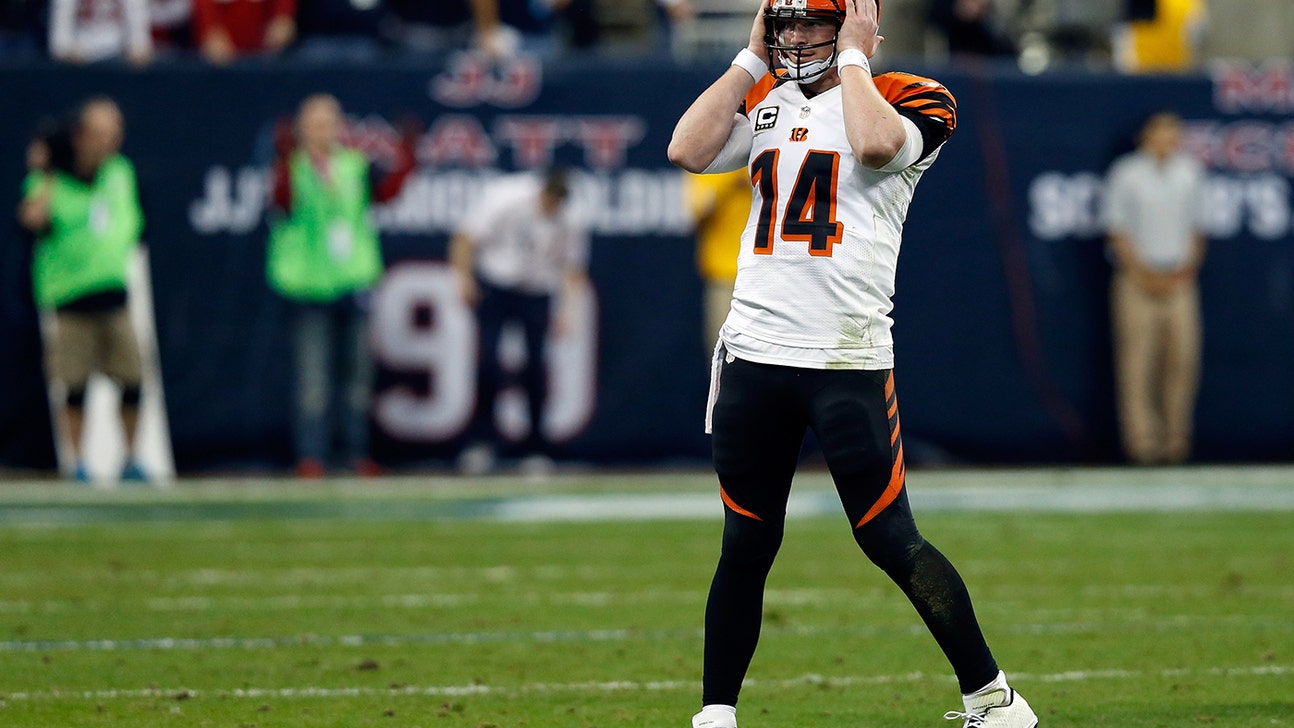 National Football League
Fantasy Football 2014: August 4 Training Camp mailbag
Published
Aug. 4, 2014 4:47 p.m. ET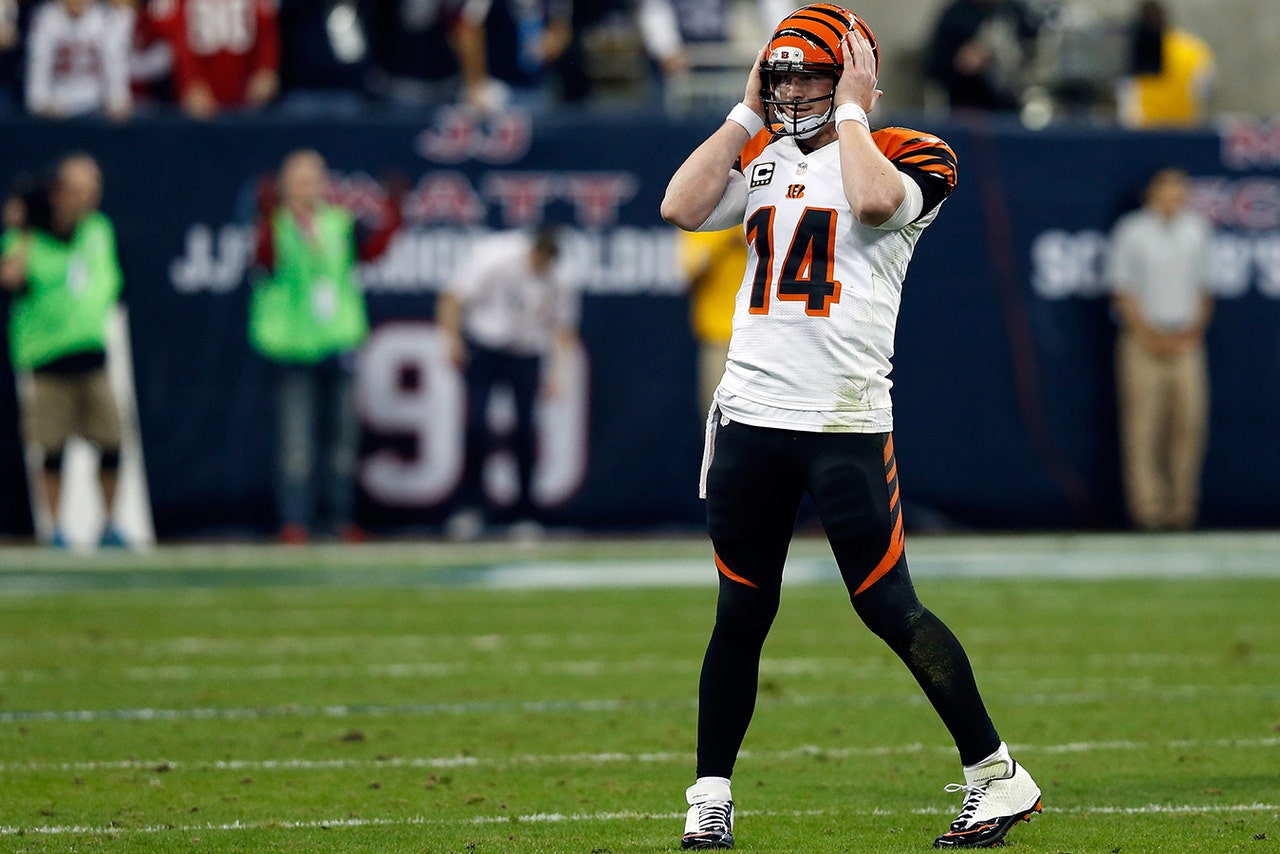 Admittedly, this is not my favorite time of the sports calendar. NFL training camps have started, but not much of substance emits from the early weeks of practice. Don't believe me? Check out the headlines from last week's "action" around the league:
Miami Dolphins t-shirt shows unity
Richard Sherman – Patrick Peterson reignite Twitter feud
Tony Romo unsure he'll play in preseason opener
Washington kicker regrets haircut
Arian Foster gives repetitive answers in interview
These were the FEATURED STORIES OF THE MOST POPULAR SPORT IN AMERICA. If there is a hell for sports writers – and reflecting on some of the horrible things I've done in my life, I could be headed there – it will involve an eternal sentence composing slideshow lists during the football preseason, with titles like, "Must-see Preseason Matchups" and "10 Reasons Why Johnny Manziel should quit Instagram."
Of course, it could be worse. And by "worse," I mean in three weeks when the airwaves are invaded by the Little League World Series. On to this week's letters:
Harold in Wisconsin – Andre Johnson is at camp but still wants a trade. With Johnson right now on the team, do you think DeAndre Hopkins can still be big-time fantasy player?
I'm sure Johnson's attendance, coupled with the notion that Ryan Fitzpatrick is the arm under center for Houston, is causing its share of apprehension toward Hopkins. However, Brandon Marshall and Alshon Jeffrey showed us last fall two No. 1 receivers can co-exist. Not that Hopkins is anywhere near the level of the Chicago targets, especially with 'Nuk battling consistency issues in his routes. Conversely, Johnson's presence does not negate the elevated forecast for the second-year man out of Clemson. With a schedule littered with vulnerable secondaries, as well as questions regarding the merit of Houston's backfield, expect Hopkins to see plenty of love in his direction in 2014.
Nick from July 29 chat – I have Michael Crabtree ranked pretty high this year…do you?
Indeed I do, slotting Crabtree as the No. 13 WR in the FOXSports.com Fantasy Football rankings. Concededly, this position might seem inflated to some, a perspective which I understand. Despite flashes of brilliance and a top-10 pedigree, Crabtree owns a pedestrian career line of 279 receptions for 3,629 yards and 22 touchdowns in five seasons. For context, fellow 2009 draftee Brian Hartline has nearly 3,800 yards in the same span.
So why the elevated rank? Following a strong showing during the Niners' 2012 playoff run, Crabtree seemed poised for a breakout, only to succumb to a torn Achilles tendon. Though owners should be mindful of a player's injury history – and it's worth noting that Crabtree is currently dealing with an undisclosed ailment – he's expected to be ready for Week 1. Moreover, the 26-year-old receiver is entering a contract year, providing incentive to produce in the box score.
San Francisco is a run-run-RUN offense, but Crabtree remains the primary target in the aerial attack (yes, even over Vernon Davis). Ideally, Crabtree is best suited for a Flex or WR3 spot, and perhaps his recent setback in camp drops his draft stock. However, don't be surprised if Crabtree's ceiling facilitates a fellow manager to grab him earlier than envisioned.
Andrew Jacobs via Twitter @neomutiny06 - Do you prefer a WR on a team w/ many weapons or no? Randall Cobb as opposed to Antonio Brown (garners attention from defenses)
Andrew asked this question to nearly 19 different sports writers/fantasy experts, signaling he's desperate for attention or this wideout quandary is weighing on him something fierce.
Per this dilemma, I would gravitate in the direction of one with little competition. The aforementioned Andre Johnson has proven an absence of complementary targets is not a death sentence. Additionally, players in loaded receiving corps tend to lack steadiness from a week-to-week standpoint. This sentiment is particularly true for ancillary weapons like Emmanuel Sanders and Aaron Dobson. In short, try to aim for receivers who hold definitive margins over their teammates.
Murray from Fremont, CA – Reporters covering the team like what Derek Carr is doing in practice. Will he start this year?
Beware of the August All-American syndrome. For quarterbacks, it's nearly impossible not to look good at this time of the year. Unless you're Tyler Wilson, that is. And I'm not quite sure on your source Murray, but the word from the Bay Area says Carr has been erratic in his abbreviated showings. Basically, what you would presume from a rookie field general.
Undeterred by his ineptitude from last fall, Oakland will likely roll with Matt Schaub as the starter on Opening Day. Schaub would have to sputter dramatically in the upcoming weeks to bequeath the job to Carr or Matt McGloin, which, given its Schaub we're talking about, could happen.
One factor that could come into play: Dennis Allen is entering his third season with the Silver and Black with an underwhelming 8-24 mark. If Schaub stumbles out of the gate, Allen could pull the trigger quickly on Carr in order to save his job.
In standard leagues, Carr is not worth the investment, even with a late-round pick. In the event of a quarterback switch, remain cautious, as the Raiders' schedule is filled with (projected) formidable defenses.
Joel Beall via Twitter @JoelMBeall – Bengals fans aren't upset that Andy Dalton got paid. We're upset that we have to see Andy Dalton for six more years.
Sorry, I had to give voice to the thousands of oppressed fans in Cincinnati. Amazingly, a large contingent of those working in the NFL don't understand why the public is so hard on the Bengals quarterback, pointing to the improvements in his stats the past three years while somehow failing to mention his ill-timed turnovers, struggles against the rush and his abysmal playoff displays. It's at this point I feel the need to share this anecdote – a few months ago, I was waiting in an auditorium lobby for an Aziz Ansari concert when I saw Dalton. Standing a mere 15 feet away from the Red Rifle was a guy wearing a "Dalton Makes Me Drink" t-shirt. I doubt Aaron Rodgers runs into similar predicaments in Green Bay. Anytime a player's performance spawns that type of outrage on clothing, probably not the best idea to bestow said player a six-year deal.
Lou Jameer from Jacksonville – Why no mention of JAX receivers on the position battle article? 4-5 different receivers could be the best receiver.
1. It's the Jaguars. High school football teams have better followings than that organization.
2. There's a hierarchy amongst the Jacksonville wideouts, one that's more established than tenuous. Cecil Shorts is the primary target, with rookie Marqise Lee at No. 2 and fellow second-round selection Allen Robinson a distant third. Shorts has sustained a Grade 2 hamstring injury, but for now, the strain is expected to sideline him for two weeks. This group should see plenty of balls in their vicinity, under the assumption the club will find itself behind more often than not and thus resort to the sky. Yet, as long as Shorts is on the field, he will be the chief recipient of Chad Henne's passes.
Fire Hydrants are Red – Do you think Matthew Stafford is a starter in fantasy or a backup? He hasn't been good for two years now.
That condemnation is a tad harsh. True, Stafford's trips to pay dirt have fallen off since tossing 41 touchdowns in 2011, finding the end zone 49 times in the past two seasons. But his yardage output has stayed relatively the same, as well as his turnover rate. Also in the pro-Stafford camp, the arrival of Golden Tate and rookie Eric Ebron should boost his receiving arsenal.
He's not a top-five fantasy arm, but Stafford still warrants a starting spot in most standard formats.
Seymour from Fort Wayne - Trent Richardson almost smashed my fantasy team last year single-handedly. I am a Colts fan which made it harder to watch. Can Richardson be good again? He has a good line and good system. If he doesn't turn it around, can you see fans losing patience with the Colts?
Good gravy. For 16 of the last 17 years, Indianapolis backers have been blessed with Peyton Manning or Andrew Luck at the helm. I would hope this fan base could put up with a disappointing backfield.
Richardson won't be as bad in his second tour of duty with the Horseshoes. He's not a top-10 rusher by any means, but he's better than his mark of 2.9 yards per carry conveys. Richardson has reportedly grasped a better understanding of the playbook, a catalyst for some of his woes during his arrival in Indy last year. Also helping his efforts is the shortage of backs on the Colts roster, with only Ahmad Bradshaw challenging Richardson for touches. The offensive line isn't great, though this drawback should be alleviated by defenses aiming their focus on Luck. If you're looking for a bounce-back candidate for 2014, Richardson is your guy.
Joel Beall is a writer for FOXSports.com and WhatIfSports.com. He lives with a Golden Tee machine and a jump shot that's broken. Reach Joel on Twitter @JoelMBeall
---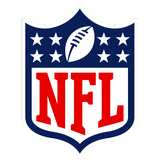 Get more from National Football League
Follow your favorites to get information about games, news and more
---