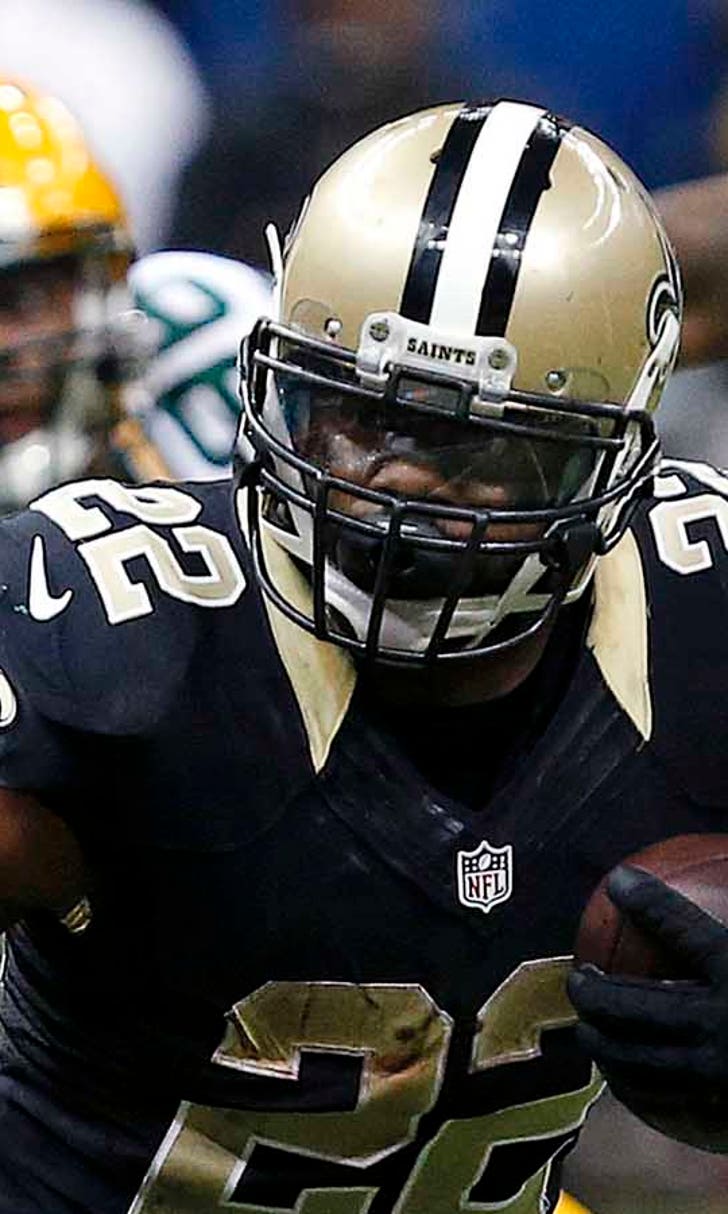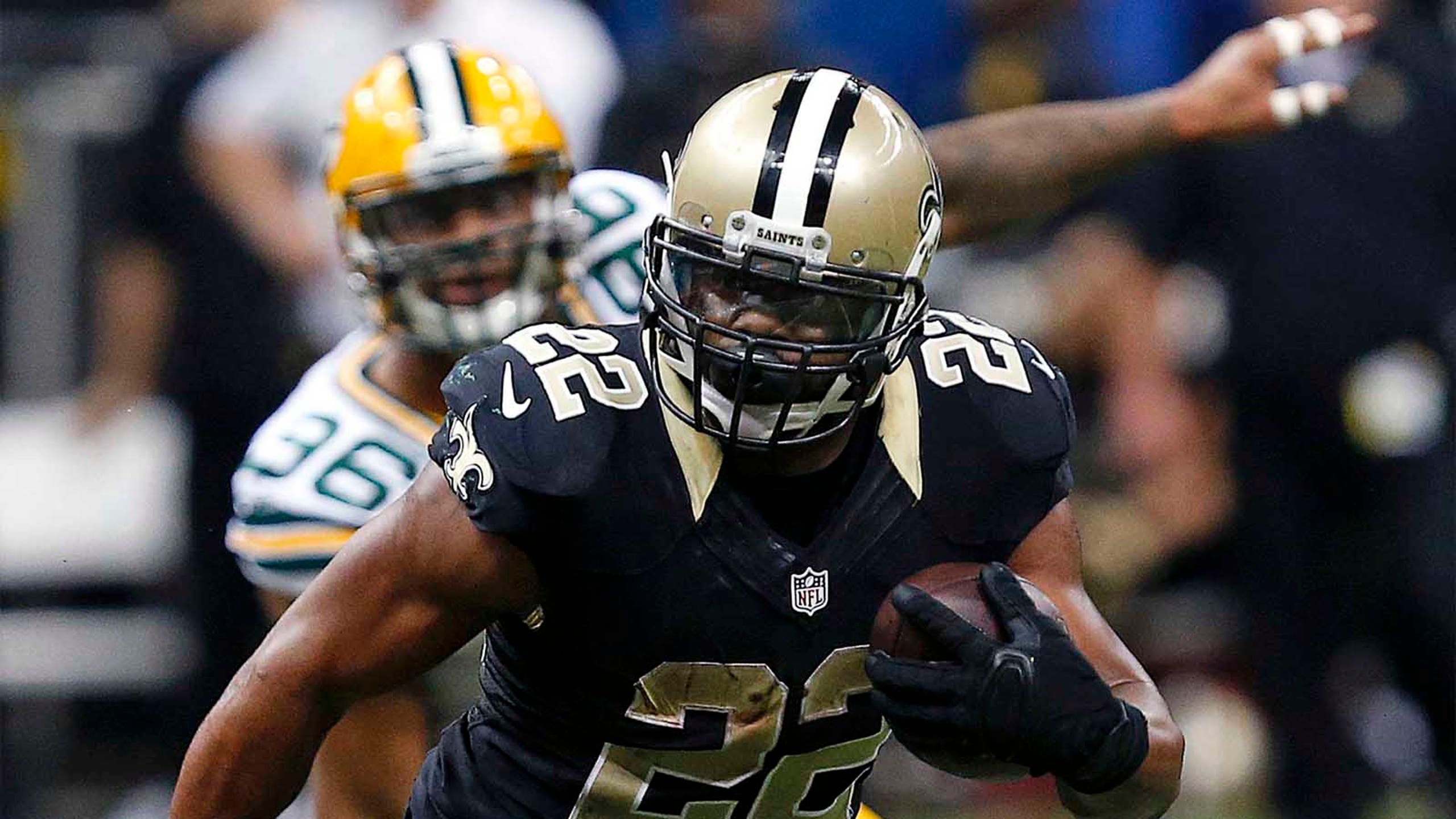 Fantasy Basement: Week 16
BY foxsports • December 17, 2014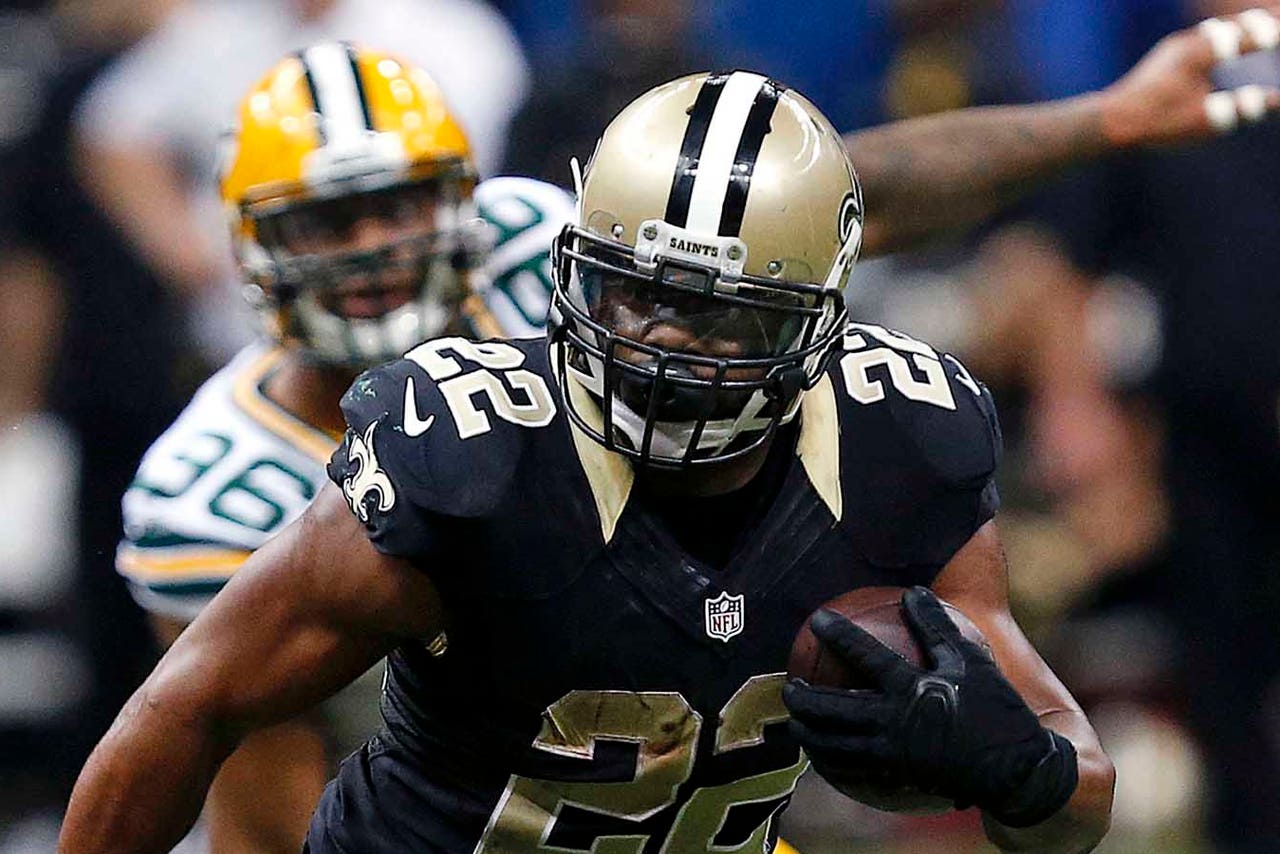 The Fantasy Basement is a weekly piece that provides fantasy advice on lineup calls, sleepers, waiver-wire moves and rookie spotlights, along with the occasional ramble or two. Why "Fantasy Basement" you ask? There is a common belief that sports writers dwell in their childhood cellars, that the institution promotes arrested development. Um…why is that such a bad thing? Who wouldn't enjoy coming home to fresh-baked cookies and having their laundry done?…Anyway, enjoy!
Start 'Em
QB: Mark Sanchez, Eagles
Yes, the same Sanchez who's made Jay Cutler look reliable in the past two weeks. Despite his recent woes, the much-maligned quarterback has a shot at redemption this Saturday against a Washington club that's given up a league-high 31 passing touchdowns. Moreover, Washington has been unusually tough on opposing rushers, conceding the fewest fantasy points to running backs in 2014. There's undoubtedly risk associated with this play, and by no means am I expecting Sanchez to light up the scoreboard. However, with a host of arms like Philip Rivers, Cutler, Ben Roethlisberger, even Tom Brady, facing tough opponents in Week 16, Sanchez is a gamble that's worth taking.
Other starts: Alex Smith, Andy Dalton
RB: Mark Ingram, Saints
In its totality, Ingram's stats illustrate a strong year: seven touchdowns in 11 games with an average of 79 rushing yards per outing. The game logs tell a different tale; mainly, that of a roller-coaster campaign. Ingram has crossed the 100-yard plateau four times in the last eight contests. Unfortunately, in the other four games, he averaged a feeble 49 yards per showing.
With such a feast-or-famine approach, why the endorsement? Simple: he's playing the Falcons, they of a league-worst fantasy rushing defense. I understand there's some apprehension that Pierre Thomas is working his way back into the fold, and make no mistake, the Saints remain a pass-first attack. Nevertheless, Ingram is a good bet for 17-plus touches, warranting a spot in your starting lineup.
Other starts: Boom Herron, Toby Gerhart
WR: Vincent Jackson, Buccaneers
For those keeping score at home, I've endorsed the Sanchize, a running back with only 115 total yards in the past two weeks in Ingram and now Jackson, a wideout that's found the end zone a whopping two times in 2014. What can I say, it's Week 16. At least I'm not on the other end of the counsel spectrum. I was listening to a national radio show last week where a fantasy "expert" advised to start Dez Bryant and sit Julio Jones. Hold the phone; I should play the best receiver in football and keep an injured player on the bench? Talk about gridiron wisdom!
Anyway, envision Jackson augmenting his touchdown total this weekend. The Packers, despite a 10-4 record, can be had through the air, evidenced in their league-high concession of scores to receivers this fall. Tampa should have to resort to the passing game early and often, meaning Jackson will see ample chances to contribute to your fantasy squad.
Other starts: Kelvin Benjamin, Kenny Stills
TE: Greg Olsen, Panthers
Some of you will roll your eyes, in the sense that this should be a self-evident play. The FOXSports.com play percentages say otherwise, hence this standing. Perhaps this obliviousness is due to Carolina's poor team showing this year. Sad, as Olsen is having his best season in his eighth year in the league, already notching career-bests in receptions (81) and yards (960). The Browns have been tough against opposing tight ends, but Olsen's play elevates him regardless of the matchup.
Other starts: Eric Ebron, Dwayne Allen
DEF: Pittsburgh Steelers
Kansas City ranks 22nd in total offense. Worse, the team is just 3-4 on the road this year. With the Steelers in position to claim the AFC North, don't anticipate the Chiefs leaving the Steel City with a W.
Other starts: Buffalo Bills, Detroit Lions
Sit 'Em
QB: Russell Wilson, Seahawks
In standard leagues, Wilson ranks fifth – FIFTH! – in fantasy QB points this season. This ranking derives from Wilson's work on the ground, racking up 754 yards and five scores in the rushing game. Alas, the Seattle field general has not mustered much in the air, standing 20th in passing yards and 15th in scores. This circumstance could be problematic in this week's date with the Cardinals. Arizona has put up a blockage against adversarial rushing games, giving up the sixth-fewest yards in the league. Meaning, for Wilson to spur the Hawks offense, he'll need to take to the skies. Throw in Wilson's road woes (13-10 in away games, 21-2 at home) and this one has stay-away written all over it.
Other sits: Ryan Tannehill, Tony Romo
RB: Jeremy Hill, Bengals
The Bengals in prime-time. Enough said.
Fine, if that's not enough to scare you– and if the overture of Andy Dalton under the bright lights doesn't, I don't know what will – the Broncos have done a solid job of shutting down backs this season, giving up the second-fewest rushing yards in the NFL. Furthermore, it's a safe bet that the Bengals are down in this one, correlating to an abandonment of the ground game.
Hill's red-zone prowess is hard to bench, but it's the prudent play in championship week.
Other sits: Alfred Morris, Lamar Miller
WR: DeAndre Hopkins, Texans
Initially I left Hopkins as a "start" in spite of the change under center. Sure, Thad Lewis and/or Case Keenum don't instill conviction, but it's not like Ryan Fitzpatrick was the paragon of quarterback consistency. Upon further review, I'm falling in line with the consensus that Houston's offense will be a mess this Sunday. The Ravens are without All-Pro Haloti Ngata and their secondary has been trampled on, relinquishing the third-most fantasy points to receivers. Even in this breath, the two-headed monster of Keenum and Lewis will be too much to overcome for Hopkins. In most formats, keep 'Nuk on the sidelines. By the way, does "Keenum and Lewis" sounds like a terrible improv group to anybody else? No? Ok then.
Other sits: Martavis Bryant, Sammy Watkins
TE: Larry Donnell, Giants
The Rams have held quarterbacks in check, granting a conference-low 15 passing touchdowns. This parsimonious outlook applies to tight ends as well, with only the Vikings and Bills giving up fewer points to the position. Donnell has been a serviceable entity in 2014, but better options exist in Week 16.
Other sits: Antonio Gates, Jared Cook
DEF: San Francisco 49ers
Out of the playoff picture, don't be surprised if the Niners mail this bad boy in.
Other sits: Kansas City Chiefs, Dallas Cowboys
Waiver Wire Watch: Alfonso Smith, 49ers
This is straightforward: Frank Gore is dealing with a concussion and backup Carlos Hyde has ankle and back issues. Enter Smith, he of four years of service with the Cardinals. Smith's numbers don't jump off the page, yet with Colin Kaepernick struggling mightily, Smith may be elevated to the de facto playmaker for San Francisco this Saturday. Overall, the Chargers have done a good job at shutting down the run, ranking 13th in the league in total rushing. Conversely, aside from Week 2's win over Seattle, the Lightning Bolts don't have an impressive resume. In case DeMarco Murray is unable to go, owners should look towards Smith as an adequate replacement.
Email of the Week
Throughout the season we'll be emptying out the fantasy fan mail in this column and the occasional mailbag post. Reach us on Twitter @JoelMBeall or email – jbeallfoxsports AT gmail.com. This week's message comes from Marion. P in NYC:
Keeper league. During the Super Bowl we hold three rounds for incoming college players to draft. I have first pick. Who would you take?
Two routes to take on this. If you're looking for a rookie to contribute off the bat, Alabama receiver Amari Cooper, Wisconsin back Melvin Gordon or Michigan wideout Devin Funchess would be your choices. If you don't mind stashing an asset, Heisman winner Marcus Mariota is the pick. As long as the Jets don't stumble into the No. 1 overall selection, that is.
Fantasy Flyer: Robert Griffin, Washington
Admittedly, somewhat of a Hail Mary. He's going to turn it over at least once versus an opportunistic Eagles defense. This we know. Also in our back pocket: Washington, at 3-11, will likely fall behind early against the explosive Philadelphia offense. It's this sentiment that makes Griffin attractive. With ample opportunities to attack from the air, Griffin should post over 250 yards. Moreover, Griffin wasn't that bad in relief of Colt McCoy yesterday. Don't be surprised if Griffin puts forth a Jay Cutler-esque performance, meaning one that's not particularly conducive to winning but, if judging solely by the box score, doesn't look that bad. Though that may sound like criticism, in our fantasy realm, it's a harvest that could lead to dividends.
This Week in Kyle Orton
Orton and the Bills pulled the upset of Week 15, knocking off the Packers 21-13. Sure, Orton had his worst game of the season (14-for-27, 158 yards, interception), but stats are for nerds anyway. REAL athletes are judged by victories, not numbers. In that sense, Orton is the anti-Kobe Bryant.
2014 stats: 2,513 yards, 14 TDs, 8 INTs
Cornerback Body Count: 15

Personal Foul on: San Francisco 49ers
The Niners continued to let Ray McDonald play this season in spite of domestic abuse charges against the defensive tackle. On Wednesday, authorities announced they are investigating McDonald for suspicion of sexual assault. Attaway to have your priorities straight, guys.
Gatorade Shower Goes to: Bruce Arians, Cardinals
Down to a third-string quarterback and a backfield comprised of backups, Arians STILL managed to pull off a road W last Thursday against a tough Rams defense. If he can manage an upset of Seattle this week, give this man a parade.
Joel Beall is a writer for FOXSports.com and WhatIfSports.com, and is the host of the Fast Break on FOX podcast. He lives with a Golden Tee machine and a jump shot that's broken. Reach Joel on Twitter @JoelMBeall
---