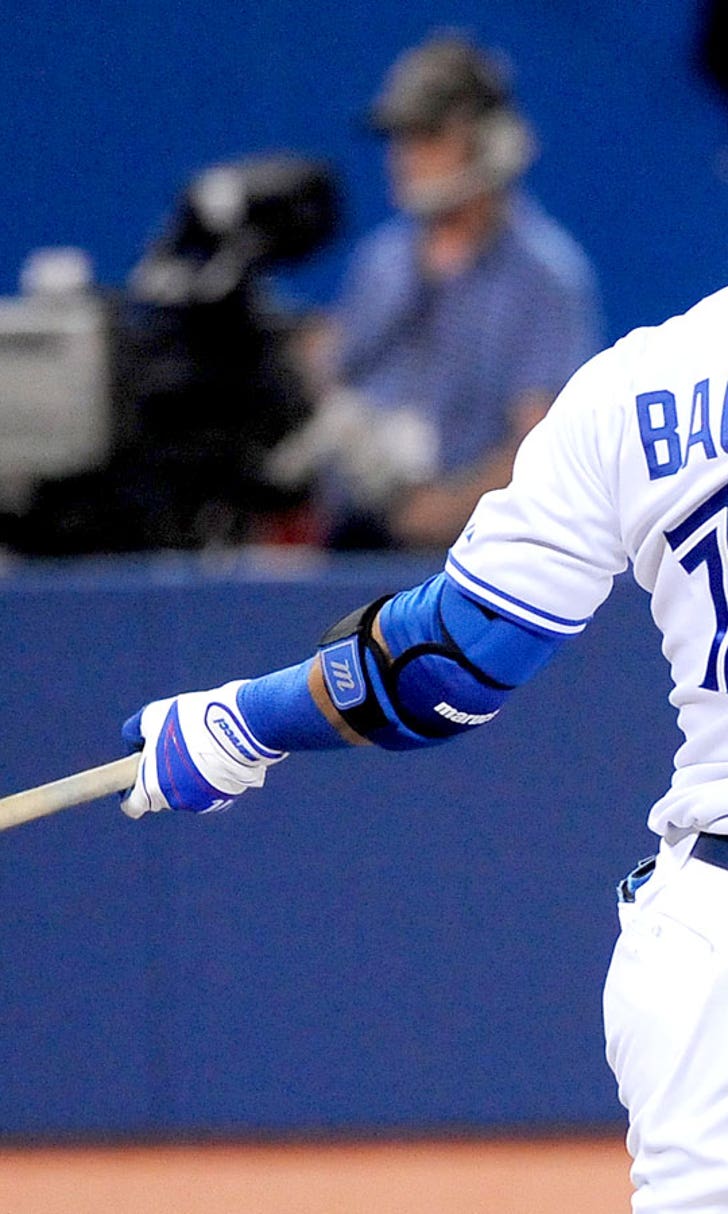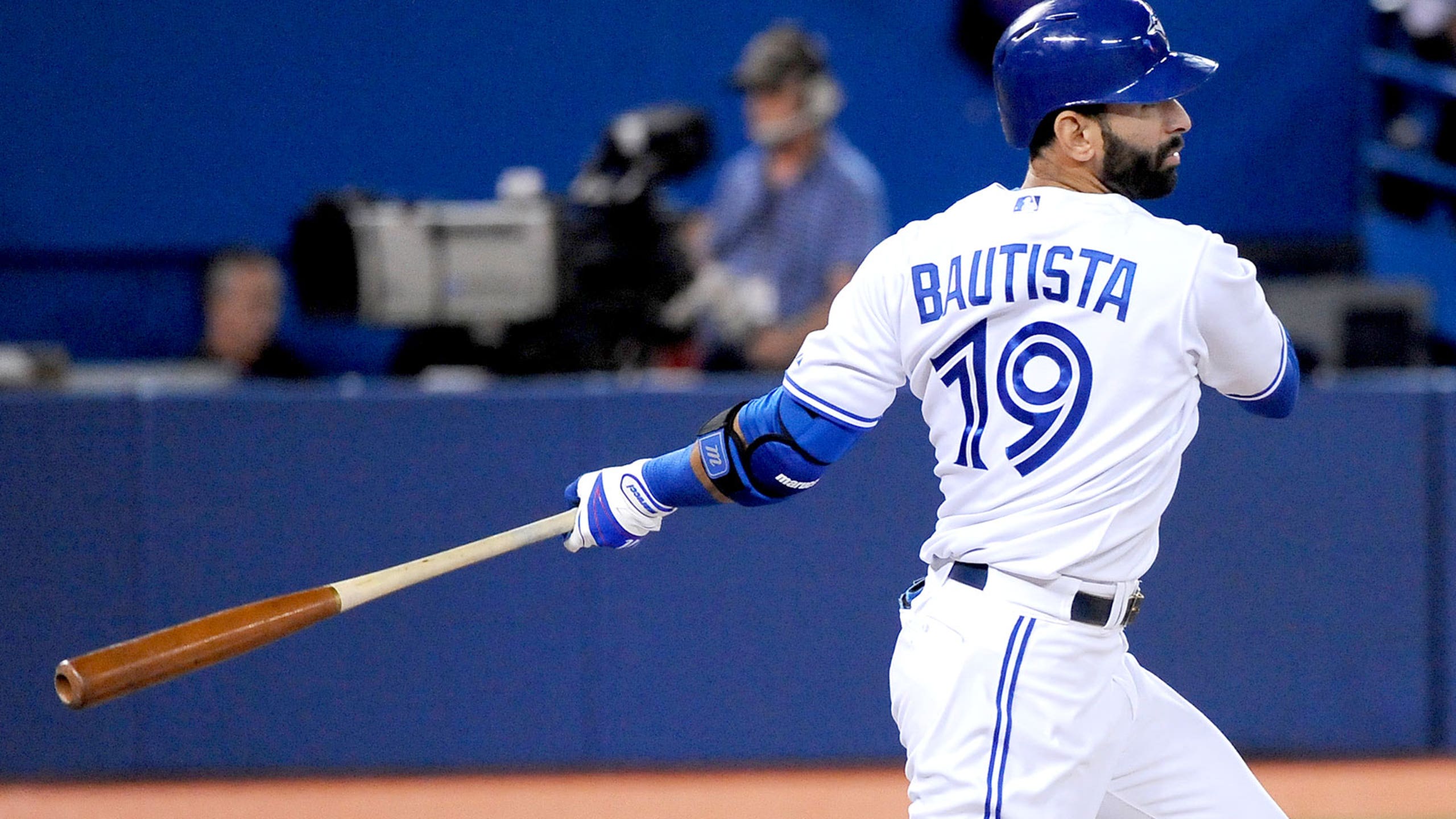 Fantasy Baseball Team Preview: Toronto Blue Jays
BY John Halpin • February 5, 2015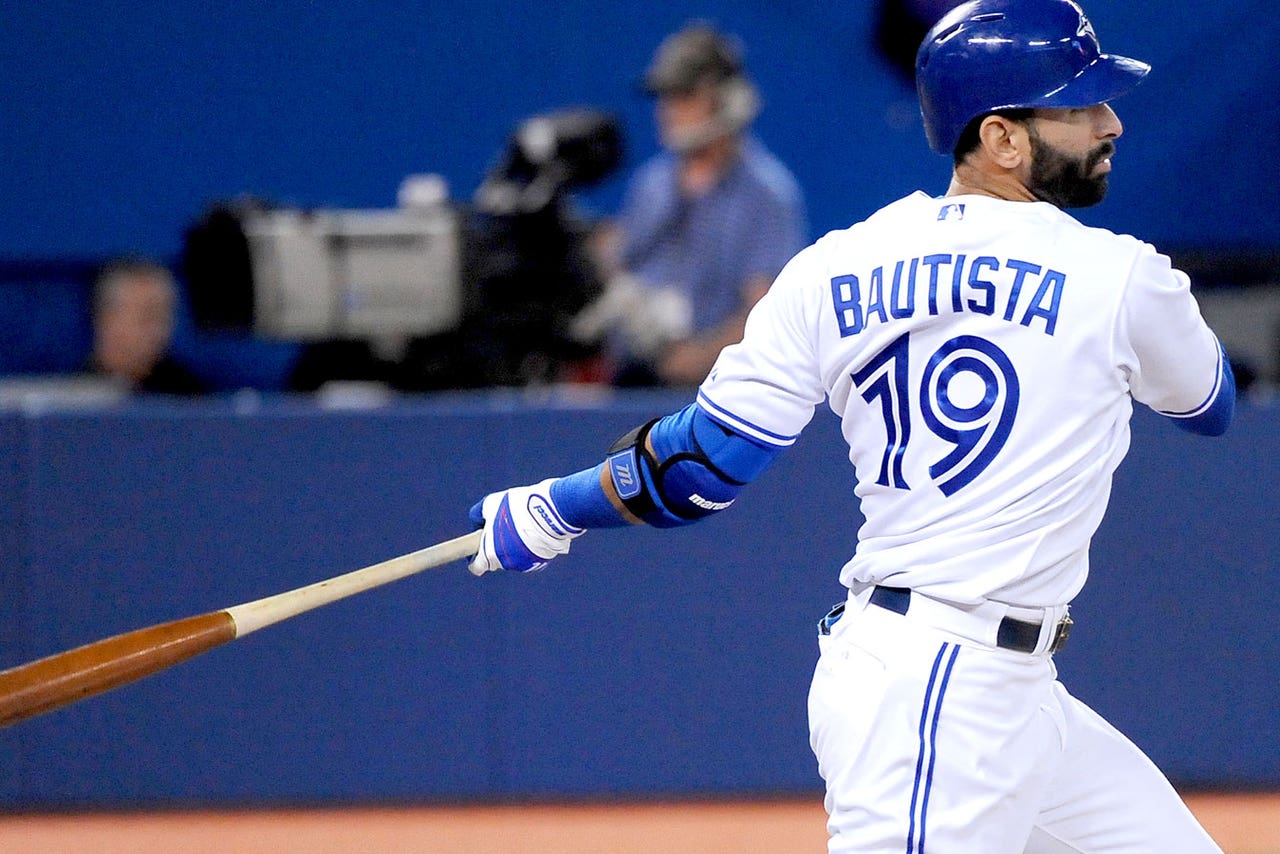 The Jays made moves over the winter to establish themselves as an AL East favorite. Their lineup is loaded with fantasy contributors, but their pitching staff is just so-so.
(Note: When a player's fantasy draft status is mentioned -€" e.g., "he's an SP4" -€" the number is based on 12-team mixed leagues.)
ALSO SEE: TEAM PREVIEWS ARCHIVES
Key additions: 3B Josh Donaldson, C Russell Martin, OF Michael Saunders
Key losses: 1B Adam Lind, 3B Brett Lawrie, OF Melky Cabrera, OF Anthony Gose, RP Casey Janssen
Projected Lineup
1. Jose Reyes SS
2. Russell Martin C
3. Jose Bautista RF
4. Edwin Encarnacion 1B
5. Josh Donaldson 3B
6. Dioner Navarro DH
7. Kevin Pillar/Dayan Viciedo LF
8. Ryan Goins/Maicer Izturis 2B
9. Dalton Pompey CF
Reyes is the fourth shortstop on most ranking lists. He's still pretty good, but at age 31 you shouldn't expect his crazy-good Met stats to return ... .250 is a more likely BA for Martin than last year's .290, but that's OK. He'll hit close to 15 homers and steal a handful of bases. Batting second will help his counting stats, too ... Bautista is creeping into the first round on many draftboards, which seems a bit aggressive for an oft-injured 34-year-old whose .286 BA from last season looks like a fluke ... Encarnacion had 34 home runs with 98 RBI despite playing just 128 games. He's a candidate to lead the majors in home runs, and can hang with the other elite fantasy first basemen (except for Cabrera, anyway) ... Donaldson should be the second or third third baseman off the board, and can be considered at the end of Round 2. His power is real, and his numbers could improve in Toronto ... Consider Smoak's job security to be tenuous, as Encarnacion could always move back to first base if the Jays get a better hitter to DH ... Projected LF Michael Saunders injured his knee on February 25, and is expected to be out until the All-Star break. Saunders was sneaky-good in a part-time role last season. Getting out of Safeco Field will be good for him, and he'll be a nice, under-the-radar AL-only option (when he returns, anyway) ... Pillar had 10 homers with 27 steals at Triple A last season, and could help your AL-only squad for awhile, but he suffered an oblique strain in mid-March that could keep him out for Opening Day ... The left field injuries might have cleared a path for Viciedo, who hit 21 homers for the White Sox last season ... Neither second-base candidate can hit. Move along ... Pompey started 2014 in A ball, and got all the way to Toronto, batting .319 with 10 home runs and 44 stolen bases across four levels. He'll probably struggle at the plate, so don't grab him in 12-team mixers unless you're desperate for steals at the end ... Martin has always caught a lot of games, but backup Dioner Navarro hits well enough to keep Martin fresh by allowing him to DH (again, moving Encarnacion to 1B on those days).
Projected Rotation
1. R.A. Dickey
2. Mark Buehrle
3. Drew Hutchison
4. Aaron Sanchez
5. Daniel Norris/Marco Estrada
CL: Brett Cecil
Marcus Stroman is out for the season due to a torn ACL. Be careful when fielding bunts during spring training practices, kids ... Dickey's ERA is likely to be above 4.00 again, and his K rate has been below average for two consecutive seasons. Pass ... The soft-tossing Buehrle is as crafty as they come, but he doesn't strike people out and his WHIPs are bad. Not worth the chance at another 3.39 ERA ... Hutchison posted a 4.48 ERA last season, but with nearly a whiff per inning and decent control. He should improve, and might be worth a look as an endgame starter ... Sanchez is ranked as baseball's No. 44 prospect by MLB.com, which notes his "easy velocity." Sanchez could be a good one, but probably not just yet ... Norris, Estrada and Johan Santana vie for the fifth spot. Norris has the most potential, but might not be ready to produce.
The Jays are going to let Cecil close after walking 27 batters (and whiffing 76) in 53 1/3 innings, which should be interesting. Still, if he has the job, he's worth drafting in any format.
Sleeper: Hutchison, who flashed some skills in his first full season following 2012 Tommy John surgery. Check out this interesting FanGraphs article on Hutchison's improved slider.
Top prospects
Daniel Norris, SP - This southpaw is regarded as a better prospect than Sanchez, and he whiffed 167 batters in 131 2/3 innings between the minors and majors last season. Norris appears to be the real deal, but most rookie pitchers struggle, so don't get too excited when he gets promoted or wins a rotation slot). Norris will live in his VW camper van through spring training, by the way.
Devon Travis, 2B - Travis batted .298 with 10 homers, 16 stolen bases and an .817 OPS in Double A with the Tigers last season. He's expected to start the season at Triple A, but should prove good enough to overtake Izturis and/or Goins in - what, a few days?
ALSO SEE: TEAM PREVIEWS ARCHIVES
---