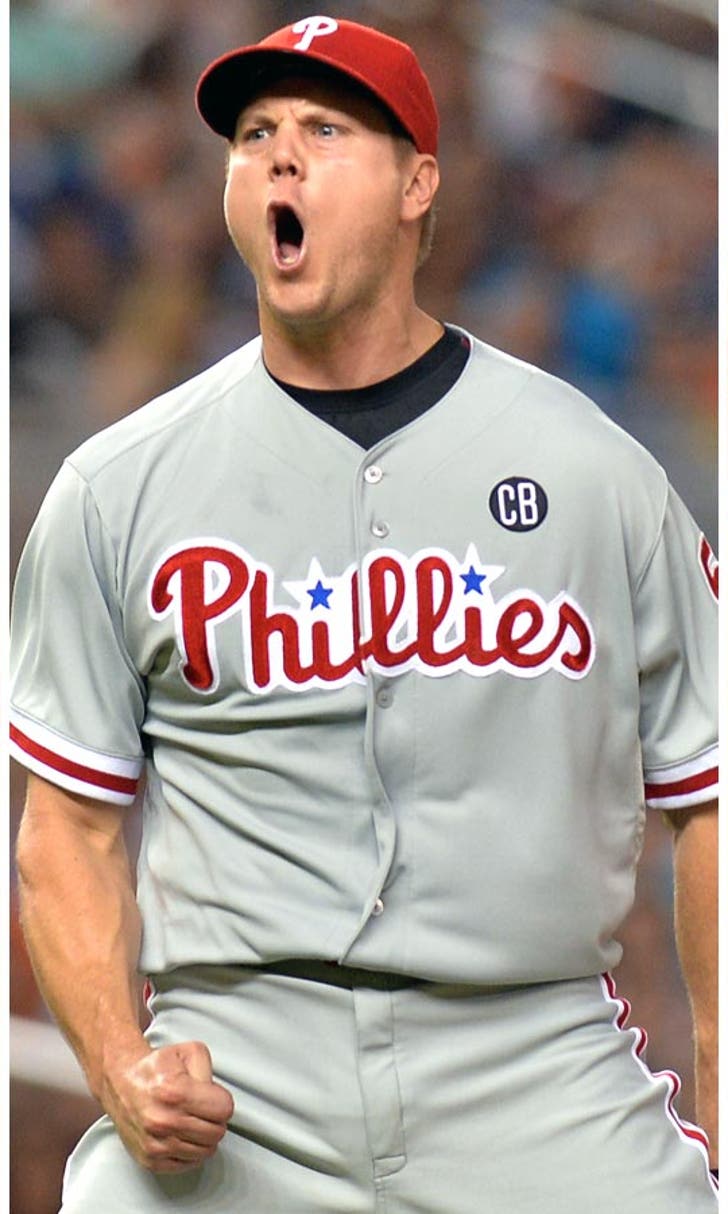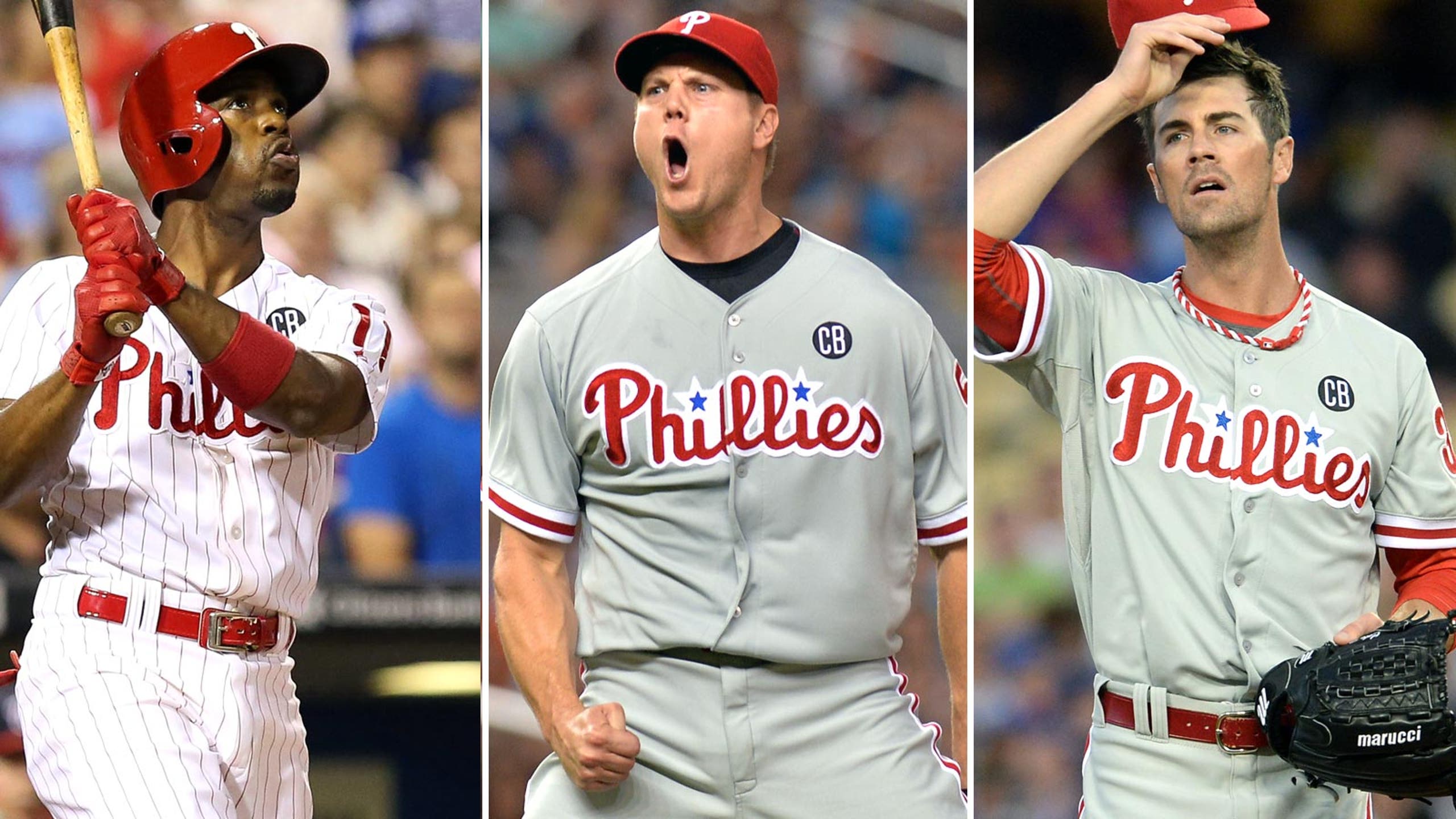 Fantasy Baseball Team Preview: Philadelphia Phillies
BY Fox Sports • February 9, 2015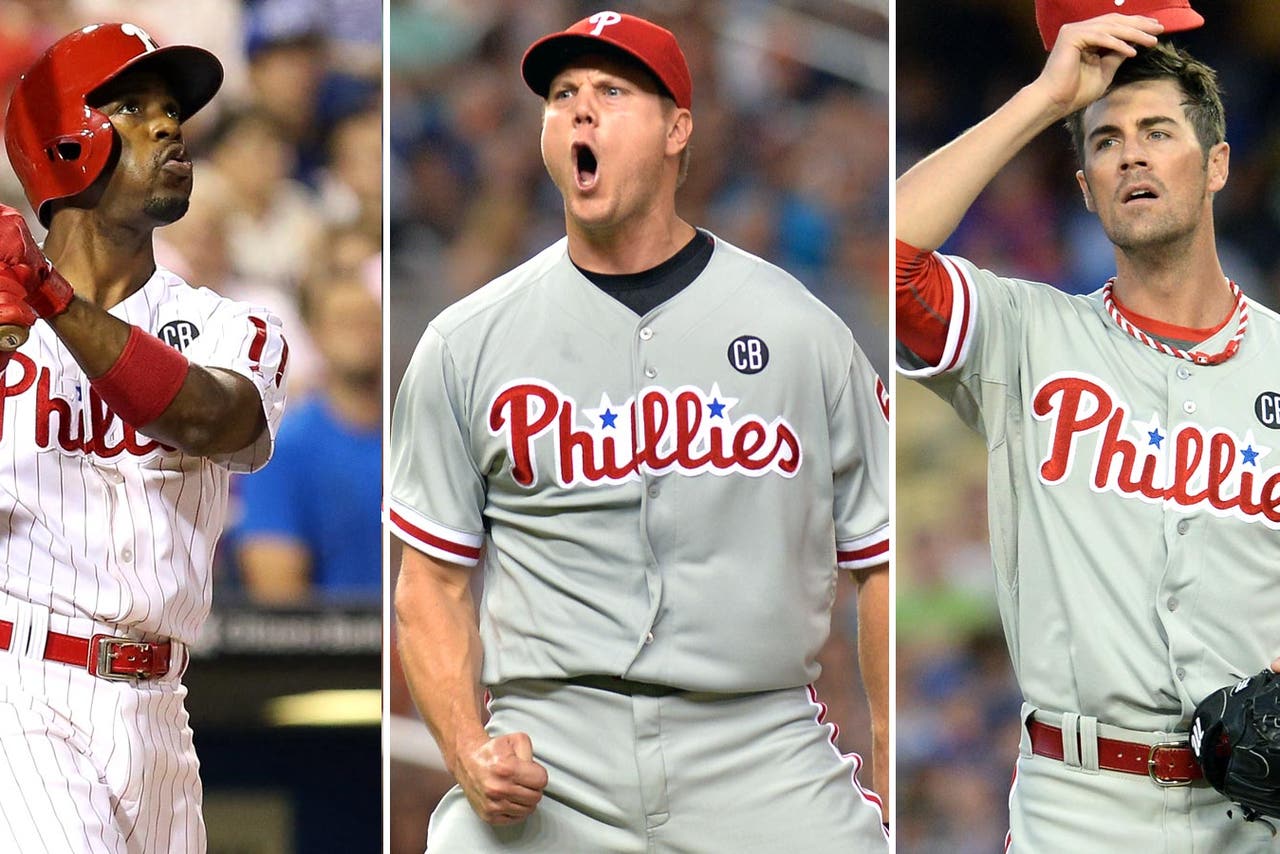 Philadelphia had back-to-back 73-89 seasons the past two years and seems to be a long way away from their five-year dominance that they had in the NL East from 2007-2011. Many expected Phillies General Manager, Ruben Amaro Jr., to unload the more expensive players last season. However, it wasn't until this offseason when Philly traded Jimmy Rollins ($11 million in 2013) to the Dodgers. Ryan Howard and Cliff Lee will lead the team in salary in 2015 ($25 million apiece).
ALSO SEE: TEAM PREVIEWS ARCHIVES
Key additions: Aaron Harang, Chad Billingsley, Jeff Francoeur, and Jordan Danks
Key losses: Marlon Byrd, Jimmy Rollins, Antonio Bastardo, and A.J. Burnett
Projected Lineup
Sorry to write this, Phillies fans, but this year won't be pretty. Three of the top four hitters in the lineup are 35 years of age, or older. Frankly, it's time to look towards the future by playing some younger talent and making some moves…Ben Revere was the only player on the team last year to end the season with a batting average over .300 (.306 for Revere). To be fair, only 17 players concluded 2014 with a .300 batting average, or higher (with qualifying at-bats). Revere's 184 hits were seventh-best in baseball. However, his two home runs and 28 RBI were by far the lowest total among the Top 10 batting average leaders. When ranking 2014's players by hits, the next-lowest home run total was Adeiny Hechavarria (one homer in 148 hits). What's even more staggering is the fact that Ender Inciarte, who is 148th in batting average, had the next-lowest RBI total (27 RBI)…Cody Asche is the youngest player in the projected starting lineup. Last season, he played in 121 games and recorded a .252 AVG with 10 HR and 46 RBI. He could be a player to watch in 2015 for some fantasy baseball value.
Projected Rotation
Closer: Jonathan Papelbon, Ken Giles
Two of the three starting pitchers in the rotation are 36-years-old. Their ace, Cole Hamels, is subject to multiple trade rumors. Hamels was tied with the eighth-best ERA in baseball last year (2.46 ERA). It was the second time in his career where Hamels finished with a sub-three ERA…Another name mentioned in trade talks is Jonathan Papelbon. The Phillies closer successfully slammed the door 39 times in 2014 (tied for eighth-best). Papelbon has tallied at least 30 saves in eight of the last nine seasons. His 2.09 ERA in 2014 was the lowest since 2009…If, by chance, Papelbon it shipped to another team, I would look for Ken Giles as his replacement. Giles posted a remarkable 1.18 ERA and 0.79 WHIP in 44 appearances (45.2 innings pitches).
Fantasy Sleeper: Ryan Howard
No matter where Howard plays this season, I'm keeping my eyes on him. Howard has found his name among trade rumors very frequently over the past two years. He has an expensive contract and he's clearly in the twilight of his career. Last year, Howard had a career-low .690 OPS and .380 SLG percentage. Why is he a sleeper? Well, Howard still crushed 23 home runs and delivered 95 RBI. His value may have dropped to fantasy owners, but I still would have him on my team to fill a UTL position to score some cheap stats.
Top Prospects
Maikel Franco, 3B – What are the chances of Franco starting for the Phillies this season? Well, Cody Asche is practicing to play the outfield. So, I'm thinking the chances are looking pretty good for Franco. As I mentioned before, it's time for the Phillies to give their younger players some experience. Franco has the potential to become the star of Philadelphia's club. Franco played in 133 games with AAA Lehigh Valley until he was called up to the bigs in September. While with the Iron Pigs, Franco hit 16 home runs with 78 RBI (.257 AVG). If Philly deals Ryan Howard, look for Franco to play more at first base.
Kelly Dugan, OF – Though he dealt with injuries in 2014, Dugan still played in 76 games. All of his 253 at-bats were in AA Reading. In that span, he hit five homers with 34 RBI and recorded a .296 AVG.
ALSO SEE: TEAM PREVIEWS ARCHIVES
---