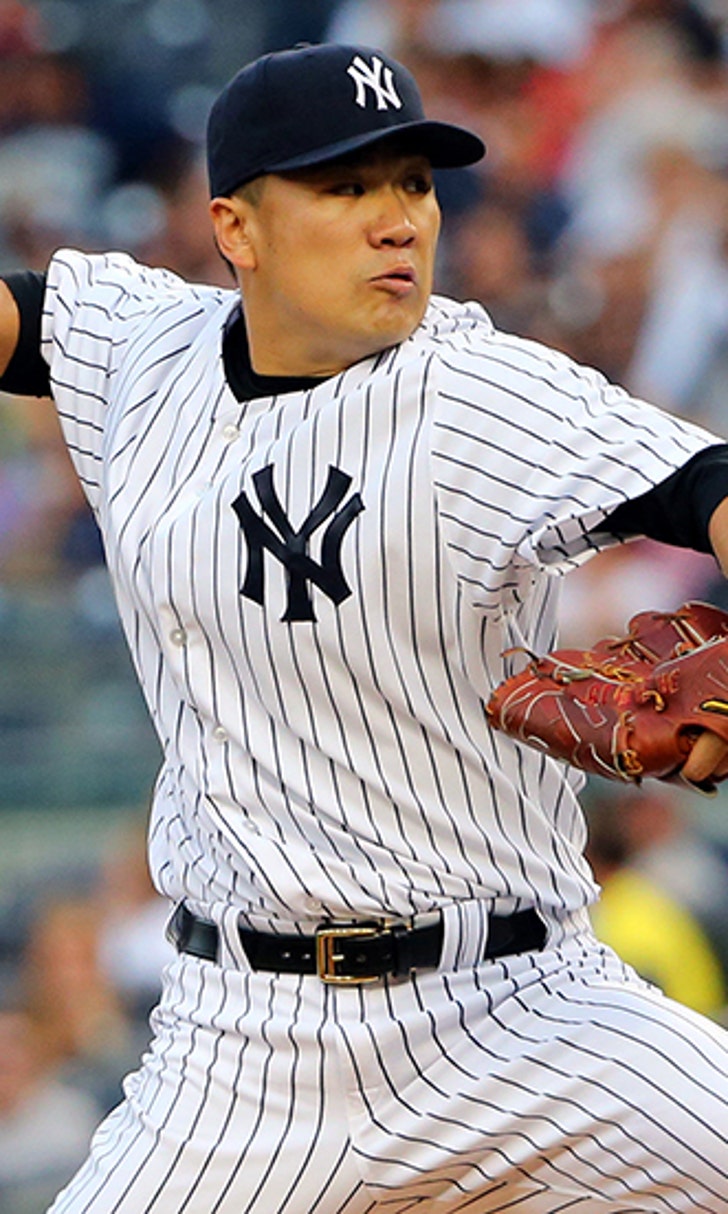 Fantasy Baseball Team Preview: New York Yankees
BY John Halpin • February 4, 2015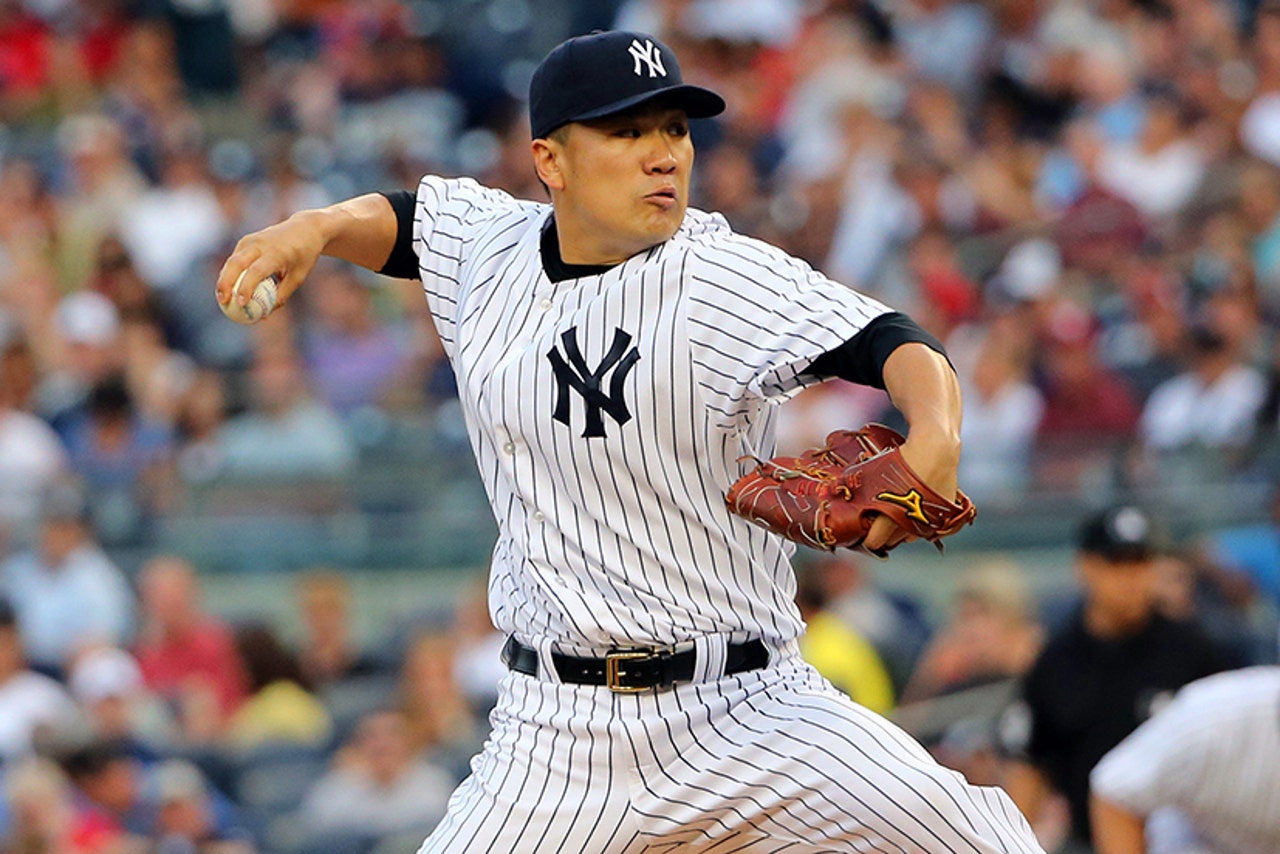 The post-Jeter Yankee lineup has a smaller-than-usual number of impact fantasy hitters, and their rotation is filled with questions.
(Note: When a player's fantasy draft status is mentioned -€" e.g., "he's an SP4" -€" the number is based on 12-team mixed leagues.)
Key additions: 1B/DH Garrett Jones, SS Didi Gregorius, SP Nathan Eovaldi, SP Chris Capuano, RP Andrew Miller
Key losses: RP David Robertson, SS Derek Jeter, 3B/OF Martin Prado
Projected Lineup
1. Brett Gardner LF
2. Jacoby Ellsbury CF
3. Carlos Beltran RF
4. Brian McCann C
5. Mark Teixeira 1B
6. Garrett Jones/Alex Rodriguez DH
7. Chase Headley 3B
8. Stephen Drew 2B
9. Didi Gregorius SS
In 2014, Yankee Stadium was the second-easiest place for lefties to homer, just behind Coors Field ... Gardner hit a career-high 17 home runs last season, and a repeat is unlikely. It would be nice if he returned to terrorizing on the basepaths. OF3 ... Ellsbury is a top-10 outfielder and a second-round fantasy pick ... Beltran will turn 38 in April. It sounds like his elbow is healthy, so he's in OF5 consideration ... McCann is more likely to bat .250-.260 than last season's .230, which will make his 25 home runs seem that much sweeter ... The home runs will be there for Teixeira, but will the BA and - more importantly - the health? He doesn't need to be drafted in mixed leagues ... Jones will be an excellent AL-only 1B target, as he could hit lots of homers without being exposed to southpaws. His platoon partner sounds familiar, but probably won't be very good ... Headley is being underrated by fantasy analysts - ballpark, ballpark, ballpark ... It's unclear if Drew should still be in a big-league lineup. If he starts slowly, he could be quickly replaced by a youngster (Rob Refsnyder, Jose Pirela) ... Gregorius is known more for his glove than his bat, but you could make a case for him hitting a dozen home runs. You could also make a case for him platooning with Brendan Ryan, or getting sent to the minors with Drew shifting to shortstop and one of the rookies starting the season at second base.
Projected Rotation
1. Masahiro Tanaka
2. CC Sabathia
3. Michael Pineda
4. Nathan Eovaldi
5. Adam Warren
CL: Dellin Betances/Andrew Miller
The offseason health reports on Tanaka have been good. He'll carry the risk of re-injuring his UCL, but could also pitch for quite awhile (meaning years) with it. Tanaka has been an SP3 in early mocks, which limits the risk ... Sabathia is reportedly fully recovered from last season's knee surgery. His 5.28 in eight starts was horrible, but his K/BB numbers were pretty good. Possible SP5 ... Pineda was really good in 13 starts last year. He's difficult to trust because of his health history, but keep him on your free-agent radar when the season starts ... Eovaldi throws gas and throws strikes, but doesn't miss a lot of bats. Potential sleeper, potential Yankee Stadium casualty ... Warren figures to begin the season in place of the injured Chris Capuano, and could get replaced by a returning Ivan Nova (Tommy John surgery) in June.
The Yankees might not name a closer until late March. Betances is the likely choice and would be pretty good, but for fantasy purposes, having a closer's job is more important than being able to do it. Stay tuned.
Sleeper: Pineda. If he stays healthy - a big if, to be sure - he'll be a mixed-league asset.
Top prospects
Rob Refsnyder, 2B - Probably a better real-life player than fantasy player, the Yanks think Refsnyder can hit for average. He hit 14 home runs and stole nine bases between Double A and Triple A in 2014. Could be in the mix at the keystone soon, as noted above.
Jose Pirela, 2B - Pirela has interesting minor-league power/speed numbers, but is regarded as a non-prospect. Still, he could get plenty of playing time at second base if Drew doesn't.
Luis Severino, SP - Severino is a highly-regarded pitching prospect who turns 21 in February and isn't expected to make a big-league impact this year. Make sure to grab him in dynasty leagues if you can.
Aaron Judge, OF - Big man (6'7", 250 lbs.) with big power potential and a good eye. If things go well this season, he could help the Yanks in 2016.
ALSO SEE: TEAM PREVIEWS ARCHIVES
---