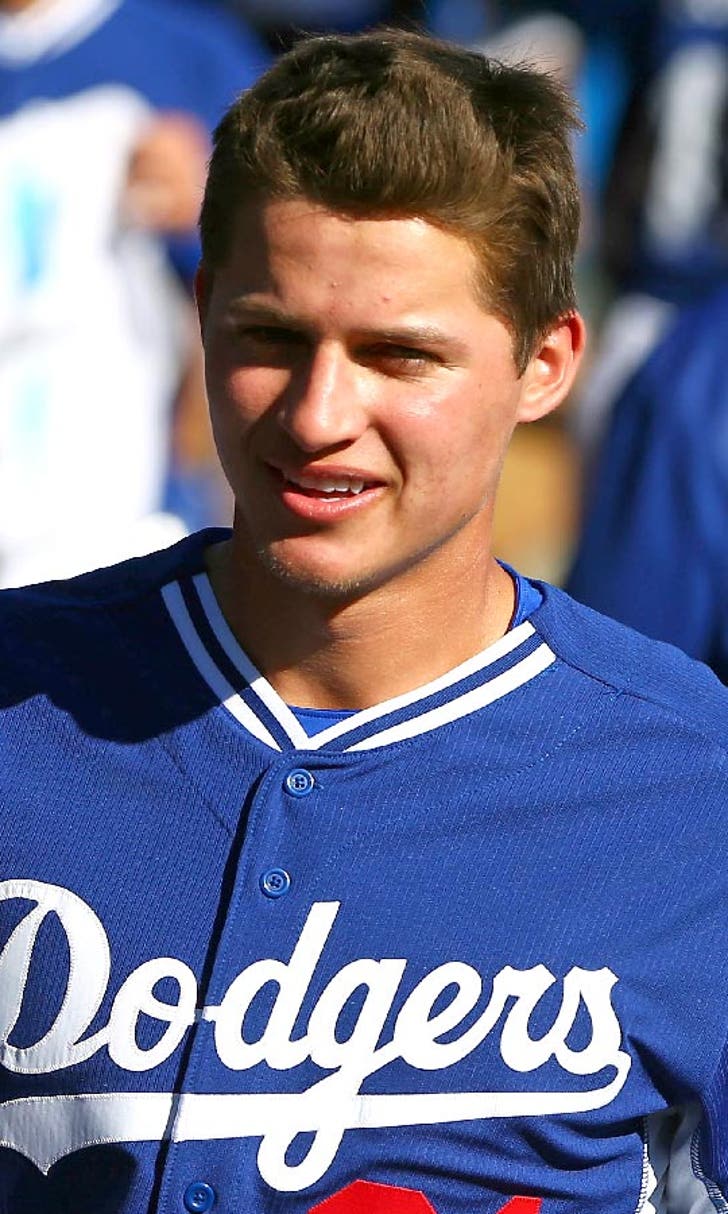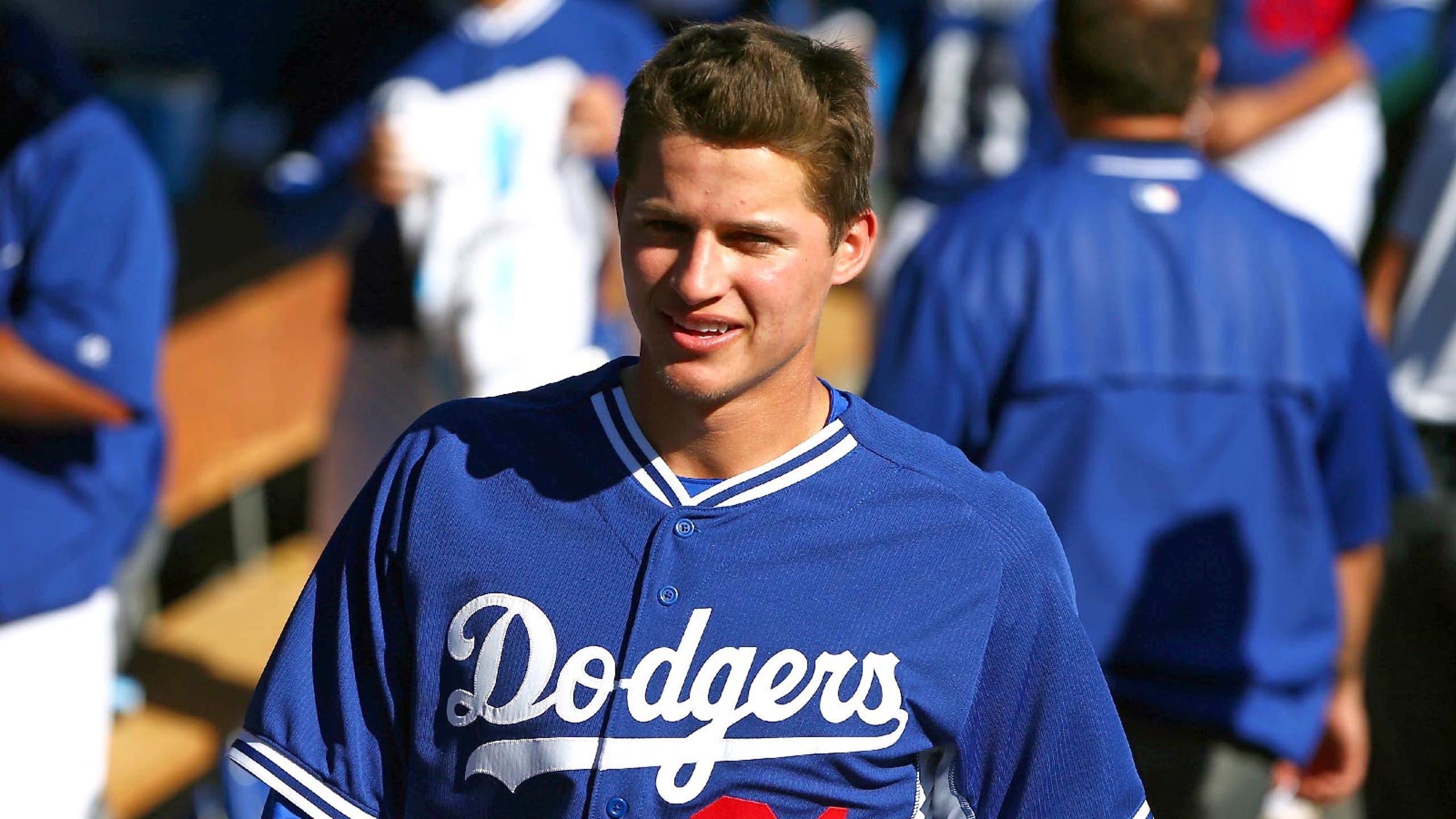 Fantasy baseball prospect watch list for mid-June
BY foxsports • June 18, 2015
With the Super-Two deadline soon to expire (or perhaps it already has?), look for a wave of prospect promotions over the next month or so. My pre-season top two (Kris Bryant and Carlos Correa) have already reached the big leagues. This list isn't all-inclusive by any means, but let's look at some guys on my mind, guys that can help your team even in the shallowest of formats.
THE ELITE
Corey Seager, SS, LAD
Seager has hit bit of a slump lately (.237 in his last 10 games), but with a .903 OPS between Double-A and Triple-A, the 21 year-old projects as a multiple-time All-Star at the big league level. Scouts are a bit mixed on the 6-foot-4 Seager's ability to stay at shortstop for the long-term, but from what I saw of him this spring, I think he can be another Cal Ripken defensively -- not Ozzie Smith or Rey Ordonez with the glove, but more than good enough and well above-average offensively for the position. Seager has veteran Jimmy Rollins ahead of him on the depth chart, but Rollins entered Wednesday's action batting just .207/.270/.352, though he's been a bit better lately. Still, at some point I'd look for Seager to force the issue, and by July or August, the left side of the Dodgers infield should consist of Hector Olivera at third and Seager at shortstop.
Steven Matz, SP, NYM
The Mets don't have any room in their rotation at this point, but recent rumors suggest that the Mets are looking to deal a starter, likely Bartolo Colon or Jon Niese. If they are truly motivated to do so, they should find takers in teams like the Dodgers and Blue Jays, likely opening up a spot for Matz. A recent rumor in the NY Post suggested that Matz should be up just before the All-Star break, so plan accordingly. He's flown a bit under the radar due to the presence of Noah Syndergaard, but Matz has actually been better than Syndergaard, posting a 1.94 ERA and 9.1 K/9 in 74.1 innings for Triple-A Las Vegas. He has sneaky No. 2 starter upside.
STAR-CALIBER
Jose Berrios, SP, MIN
The Twins will eventually get Ricky Nolasco (ankle) and Ervin Santana (suspension) back this summer, but the far more interesting guy to watch is Berrios. Berrios just turned 21 on May 27, but he's held Double-A hitters to a .245 BA and has posted an impressive 82:21 K:BB in 75.2 innings to go with a 3.21 ERA in 12 starts. Berrios is among baseball's top-10 pitching prospects, and given the potential volatility in the unsettled Twins' rotation, we should see a Berrios debut later this summer.
Daniel Norris, SP, TOR
With a 3.86 ERA in five starts in April, Norris really didn't deserve his Triple-A demotion in the first place. Norris has a 3.35 Triple-A ERA with a subpar 1.49 WHIP, so he's probably not looking at an imminent promotion. He'll first need to improve upon his 4.7 BB/9, but this is still the same guy who progressed from High-A to the big leagues last year after posting a 2.53 minor league ERA. The Blue Jays' rotation is pretty healthy right now, so Norris will have to wait, but his time will come (again) sometime this summer.
J.P. Crawford, SS, PHI
Carl Crawford's cousin just turned 20 earlier this year, but he's already a top-10 overall prospect, and now that he's reached Double-A, a 2015 debut can't be ruled out. I don't see a compelling reason to start his service clock prior to 2016 given the Phillies' rebuilding state, but Crawford is talented enough to force the issue. Overall in 119 at-bats (late start due to injury), Crawford is batting a robust a .370/.472/.462 with a couple of homers and six stolen bases. Perhaps most impressive is his 15:22 K:BB, with that sort of discipline meaning he's a potential future leadoff man. I wouldn't bet on a 2015 debut, but monitor his progress nonetheless.
Jose Peraza, 2B, ATL
Peraza turned 21 on May 30, so keep that perspective in mind. Anyone that has reached Triple-A at that age and had some success is a prospect worth getting excited about. Peraza's .282/.323/.354 line is rather modest, but his upside is still rather substantial. Pereza may never be a 15-20 homer guy, but he may still be growing into his body, so you never know. From a fantasy perspective, the fact that he has been caught stealing just twice in 18 opportunities is impressive, as it indicates he can read pitchers and is more than just a "runner." Look for Peraza sometime in July.
STEADY CONTRIBUTORS
Andrew Heaney, SP, LAA
It seemed Heaney was pushing for a callup in May, but in his last three starts, the talented lefty has allowed 16 runs in 17 innings. Overall, his 67:21 K:BB in 67.2 innings, though he has allowed more hits than innings pitched. Time will tell whether the Howie Kendrick - Heaney deal will work out well for both the Dodgers and Angels, but Heaney should have a bright future. I'm not seeing a No. 2 starter, but he should eventually settle in as a solid No. 4 type, probably sometime in July.
Stephen Piscotty, OF, STL
The Matt Holliday quad injury provoked some Piscotty discussion, but the initial beneficiary would seem to be Jon Jay. Piscotty is batting .324 with a nice 3:5 K:BB in his last 10 games, but overall, he's been a bit disappointing -- .256/.351/.446. That said, if his recent run keeps up and Holliday is out a while (possible), Piscotty could certainly get a look. His ceiling is a bit low as a potential 15/15 guy in his prime, but the scouts love him and so do the Cardinals.
Dalton Pompey, OF, TOR
Pompey is batting a paltry .209/.294/.253 in Triple-A after hitting his way out of the Toronto lineup earlier this season. Keep in mind though, Pompey won't turn 23 until December, and do you remember last year? In 2014, Pompey went from High-A to the big leagues in a single season, batting a combined .317/.392/.469 with nine homers and 43 steals before making his big league debut late in the season. Pompey is having much more trouble hitting from the left side of the plate (.488 OPS), making one think that giving up switch-hitting could be on the table at some point. I think he'll figure things out and make a big league impact later in the second half.
Rymer Liriano, OF, SD
With Wil Myers (wrist) nearly back and Melvin Upton Jr. (foot) having returned, that leaves Wil Venable as a No. 4 or No. 5 outfielder and leaves Liriano way down on the pecking order. Liriano's .275/.382/.435 with Triple-A El Paso isn't all that impressive given the hitting environment, but he's done well to improve his BB% from last year's 8.4 percent (Double-A) to 12.7 percent this year, and his K% is a reasonable 22.4 percent. Liriano has also swiped seven bases, so if he gets a chance due to injuries or trades later this year, he'll be worth a look in deeper formats.
Matt Wisler, SP, ATL
Wisler was the key piece in the Craig Kimbrel deal, and he looks to be a lock to make his debut later this year. Wisler has a 3.52 ERA, 7.2 K/9, and 1.6 BB/9 for Triple-A Gwinnett, showing nice improvement over last year's 5.01 Triple-A ERA, though the environment in El Paso that year was much tougher on pitchers. Wisler won't turn 23 until September, so he's relatively inexperienced, but he profiles well as a No. 4 starter in the big leagues, perhaps a little more. He'll compete with Manny Banuelos (see below) for the next callup.
UNDERRATED
Peter O'Brien, OF/C, ARI
According to reports, the Diamondbacks haven't 100 percent closed the door on the idea of O'Brien as a big league catcher, but given the issues the club has had at the position at the big-league level, it's pretty much a foregone conclusion that O'Brien is an outfielder. Either way, O'Brien has the talent and the catcher-eligibility to make an impact in the majors in the second half. Triple-A Reno is a launching pad (I should know, I live there), so take his .321/.362/.590 slash line in the appropriate context. His 4.7 BB% is rather low, but he's also cut his K% to a career-best 22.4 percent, thus minimizing the BA downside. The Mark Trumbo to Seattle trade helped clear things up somewhat, though O'Brien may need an injury or another trade to get him back in the big leagues.
Zach Lee, SP, LAD
Lee was next in line for a spot start (or more) with the Dodgers, according to reports, before leaving his May 29 outing after three innings with tingling in his fingers. This is obviously a huge concern and Lee is being examined, but if he's OK, Lee will return to a 2.38 ERA and 44:12 K:BB in 56.2 innings with Triple-A Oklahoma. As a former first-round pick (2010), Lee has yet to live up to the lofty expectations, but he had taken a real step forward this year. Look for him in LA in the second half if he's 100 percent healthy.
Manny Banuelos, SP, ATL
Banuelos has a 2.11 ERA in 11 starts for Triple-A Gwinnett, though his 8.1 K/9 and 4.0 BB/9 suggest an ERA more in line with his 3.42 FIP should be expected. Banuelos isn't likely to ever be the top-of-the-rotation guy that we expected a few years ago as he was progressing through the Yankees' organization, but in the NL, it's reasonable to think he can be a No. 3 if he can improve his control. The Braves are relying on Mike Foltynewicz and Williams Perez as 40 percent of the starting rotation, so there should be an opportunity for Banuelos this summer if he continues to pitch well.
Rob Refsnyder, 2B, NYY
Yankees' second basemen are batting a collective .189/.242/.358 on the season, a slash line due in large part to the awfulness that has been Stephen Drew (.163/.228/.356). Why a team is giving significant at-bats to a sub-.600 OPS guy is unknown, but then again, other options include Brendan Ryan, Jose Pirela, and Gregorio Petit, so it's not as if Joe Girardi has Robinson Cano available to swap in. Meanwhile, Refsnyder, while he's no Cano, is batting .279/.357/.380 for Triple-A Scranton, a line that should continue to climb given his .318/.387/.497 effort last year. Refsnyder has swiped as many as 23 bases and hit as many as 14 homers in a minor league season and would represent a clear upgrade in the Bronx.
Still Sipping First Cup o' Coffee (assessment pre-call-up)
Regan is a five-time Fantasy Sports Writers Association award winner.
Follow @vtadave on Twitter.
Get a FREE RotoWire 10-day trial (no credit card required) at RotoWire.com
---