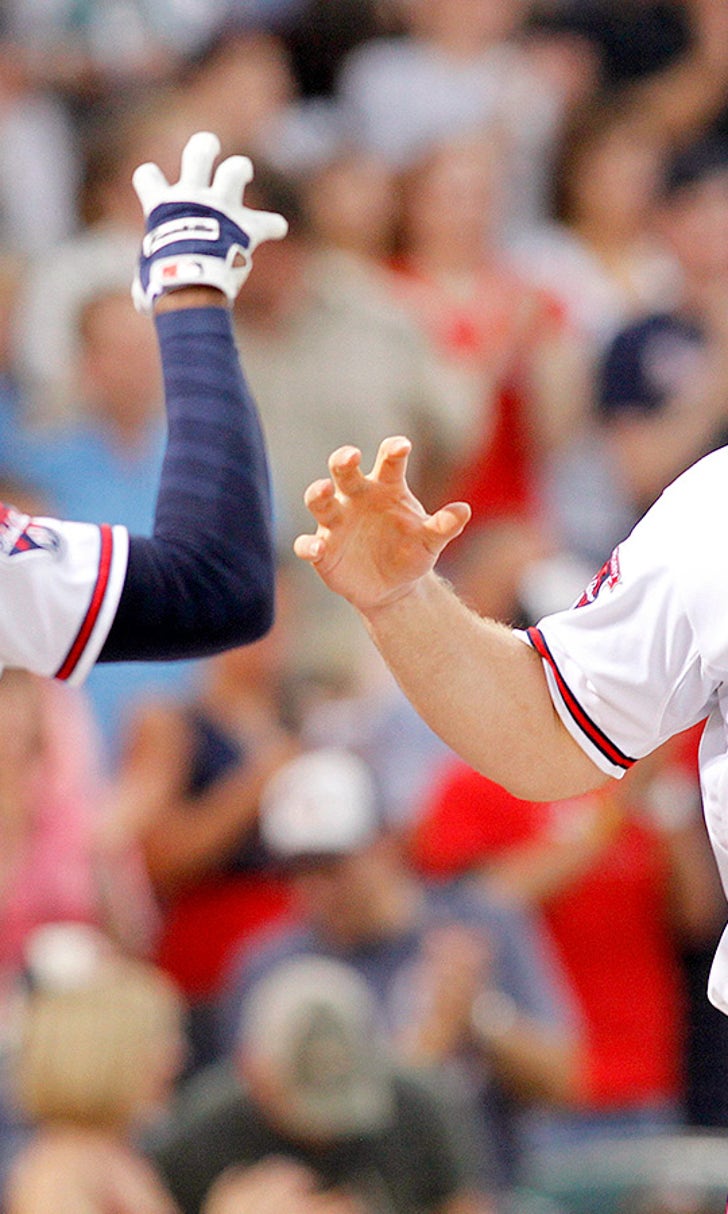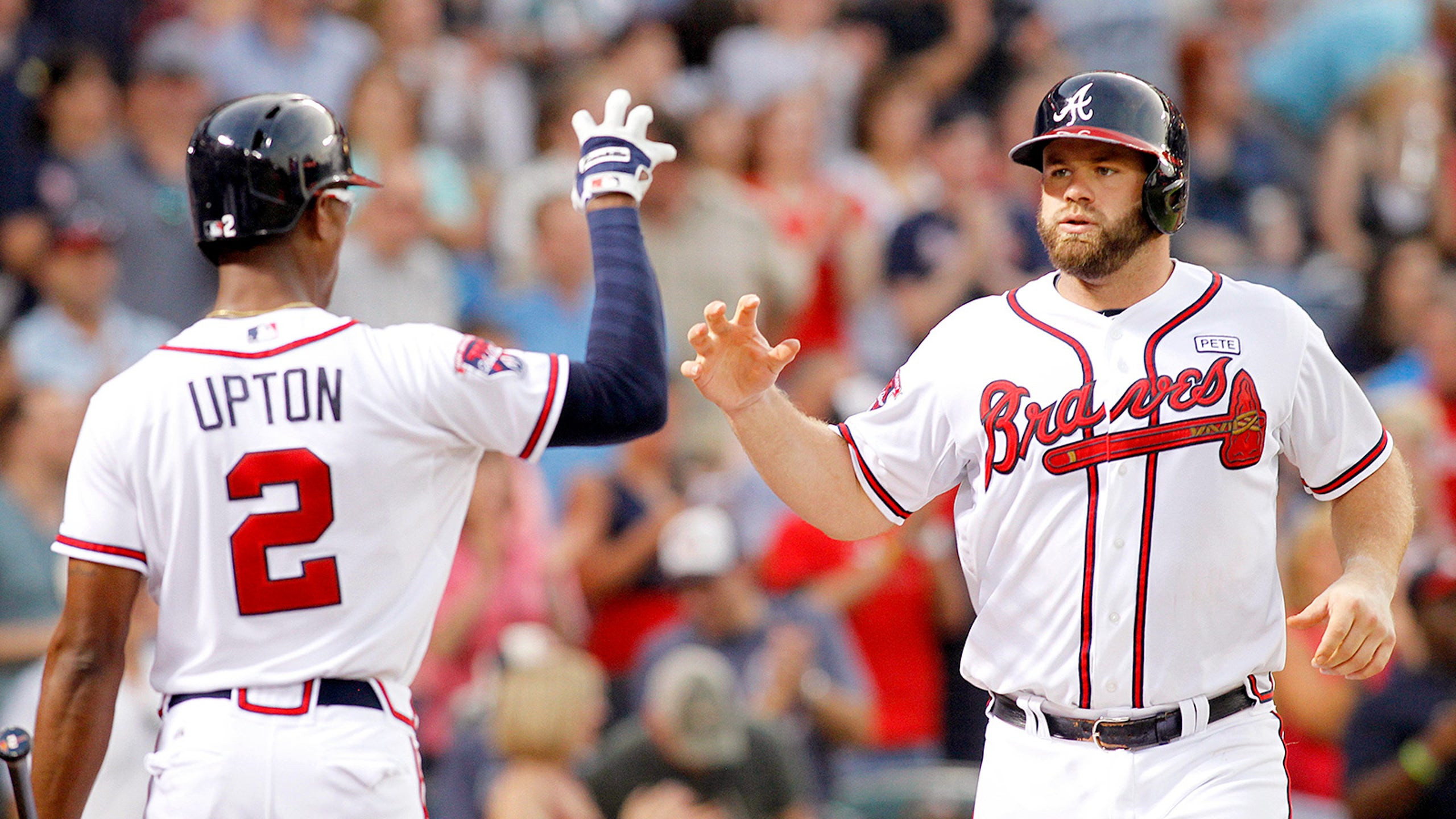 Fantasy baseball headlines: Zobrist traded to A's, Gattis to Astros
BY Ryan Fowler • January 16, 2015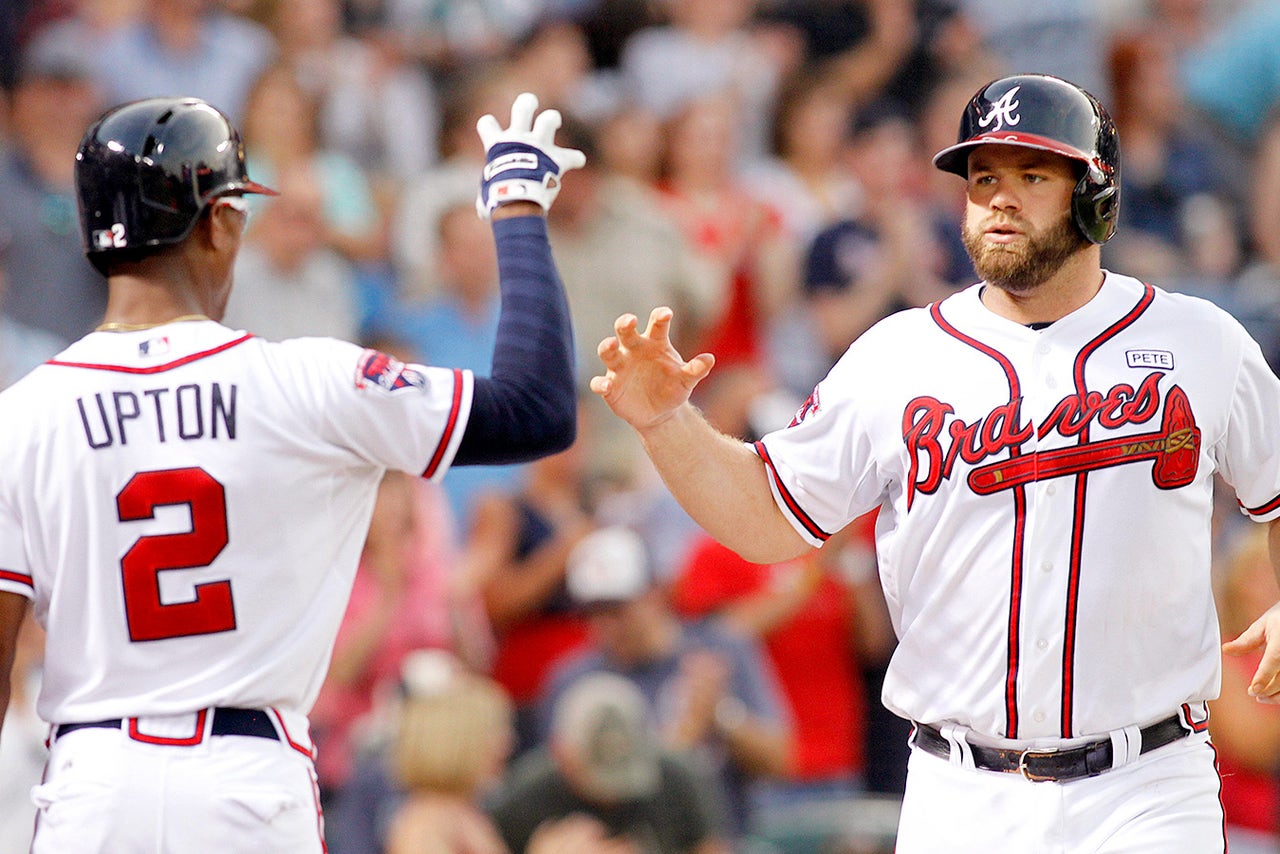 Before we hit on Ben Zobrist to the Athletics and Evan Gattis to the Astros fantasy impact headlines, let's pour one out for MLB journeyman John McDonald who hung up his cleats recently at the age of 40.
Standing 5 feet 9 inches, "Johnny Mac" or the "Prime Minister of Defense" - as he was often mentioned - finished his 16-year career with 28 homers, 276 runs, 210 RBI and an overall fielding percentage of .974 at all six positions he played.
Although he hit just .233 / .273 / .323 for his career and fantasy baseball impact was never a consideration, you have to wonder with a .264 BABIP was McDonald just unlucky in those 2,651 plate appearances?
Here's to you Johnny Mac!
Ben Zobrist to the Athletics fantasy impact
To Oakland: Ben Zobrist, Yunel Escobar
To Tampa: John Jaso & two minor leaguers
The A's roster overhaul began in December and has leaked into January with the recent addition of Zobrist. 
From 2009-2012, Zobrist averaged 19 homers, 89 runs, 83 RBI, and 18 stolen bases.  However, the 33-about-to-turn-34-year-old SS/2B/OF's offensive numbers have dipped to 11 homers, 79 runs, 61 RBI and 10 or so base swipes over the past two years as the Rays' offense regressed.
Depending on the production of guys like Ike Davis and Billy Butler, Zobrist's run totals and steady-Eddie average/on-base percentage career norms (.264 / .354) should provide middle-infield value buy later on in fantasy baseball drafts.
Note on A's catchers:  With Derek Norris now with the Padres and Jaso with the Rays, Vogt's top competition for time behind the dish is Josh Phegley.
Vogt – who coincidentally began his career with the Rays - carried a .279 / .321 / .431 triple slash in 84 games last season.  He banged out nine homers with 26 runs and 35 RBI for the A's.
Phegley – who turns 27 in February – crushed Triple-A pitching last season.  He hit 23 homers with 30 doubles and posted a .274 average with a .331 OBP in 107 games before a September call-up by the White Sox.
ALSO READ: AL Hot Stove Moves | NL Hot Stove Moves | Sleepers | Bounce Back
Tyler Clippard to Athletics fantasy impact
To Oakland: Tyler Clippard
To Washington: Yunel Escobar
Unless his first name is Alcides, Escobar's aren't part of your 2015 fantasy baseball puzzle.
Clippard will enter the season as the A's setup man, but if the Sean Doolittle express ever becomes shaky, AL-only league owners have a new vested interest in the former Nationals' closer.  Clippard's last three seasons:
Clippard remains one of the top-tier 5x5 roto league insurance policies in the fantasy bullpens.
Evan Gattis to the Astros fantasy impact
To Houston: Evan Gattis, minor league pitcher
To Atlanta: Three minor league prospects
Unless he's traded, Jason Castro remains the Astros' incumbent at catcher for 2015.  So, we'd expect Gattis to patrol the outfield and obtain delicious dual-position eligibility early.  Here's the 2014 tale of the tape between the two:
Once again, another opportunity for AL-only fantasy owners to acquire a top-tier talent at a shallow position.  Plus, Gattis with C/OF position eligibility should receive the most playing time of his MLB career.  He's averaged less than 110 in his first two seasons.
What-if Kimbrel Dealt?
Considering the Braves have shook up their roster quite a bit over the past few months, whispers exist about Craig Kimbrel's future with the team.  While John Hart doesn't foresee moving their closer in a deal, Atlanta's current roster may not present him with bountiful save opportunities as he and fantasy owners have enjoyed in the past. 
So, what-if Kimbrel was dealt? 
One of the under-the-radar signings during this hot stove session was the Braves signing former closer Jason Grilli.  Two years ago, the 38 year old saved 30+ games for the Pirates, hit some speed bumps and lost his gig last season before finishing with 11 holds at the end of 2014.  He's another intriguing insurance policy come 2015 to observe.
---