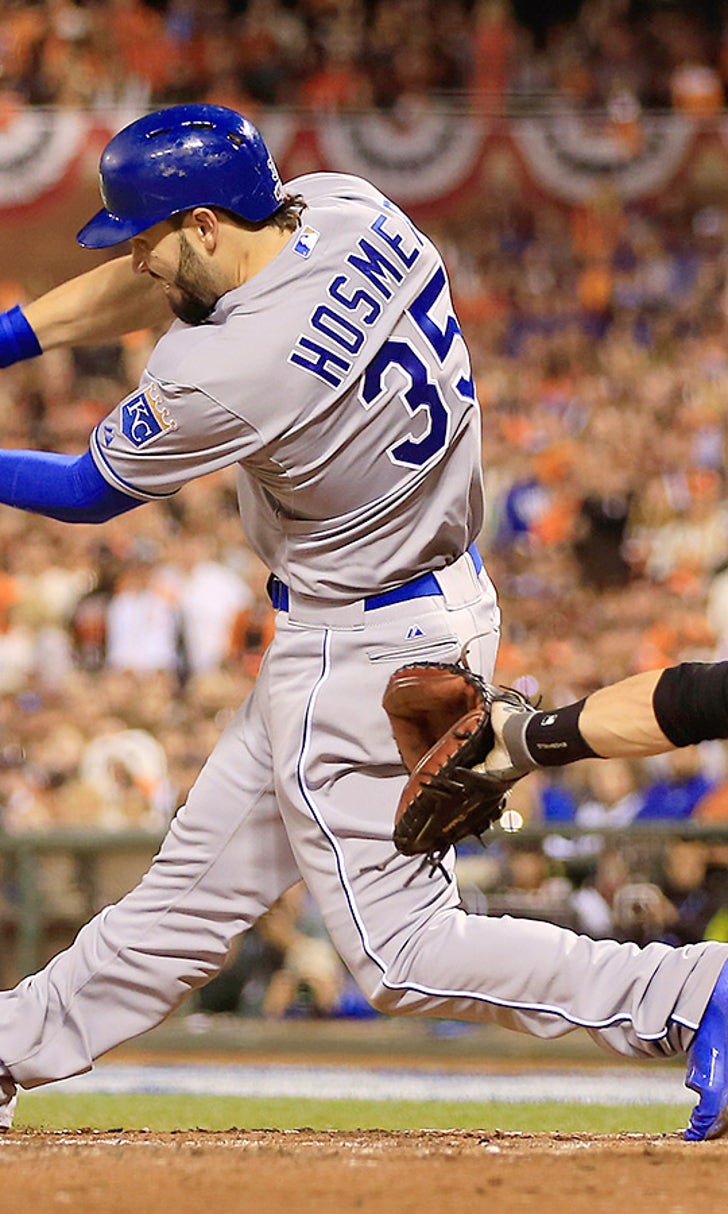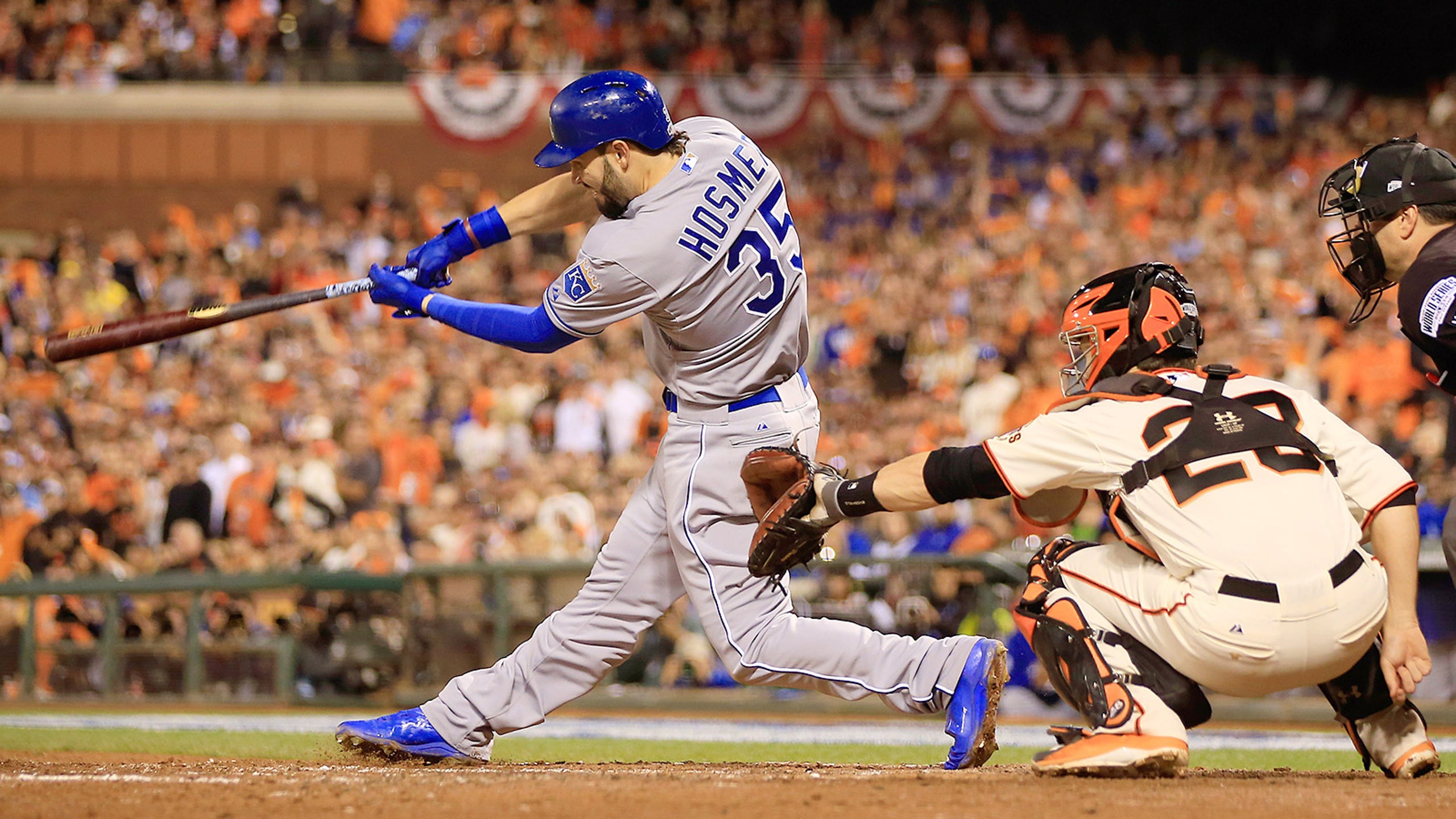 Fantasy Baseball: 2015 Sleepers
BY John Halpin • January 12, 2015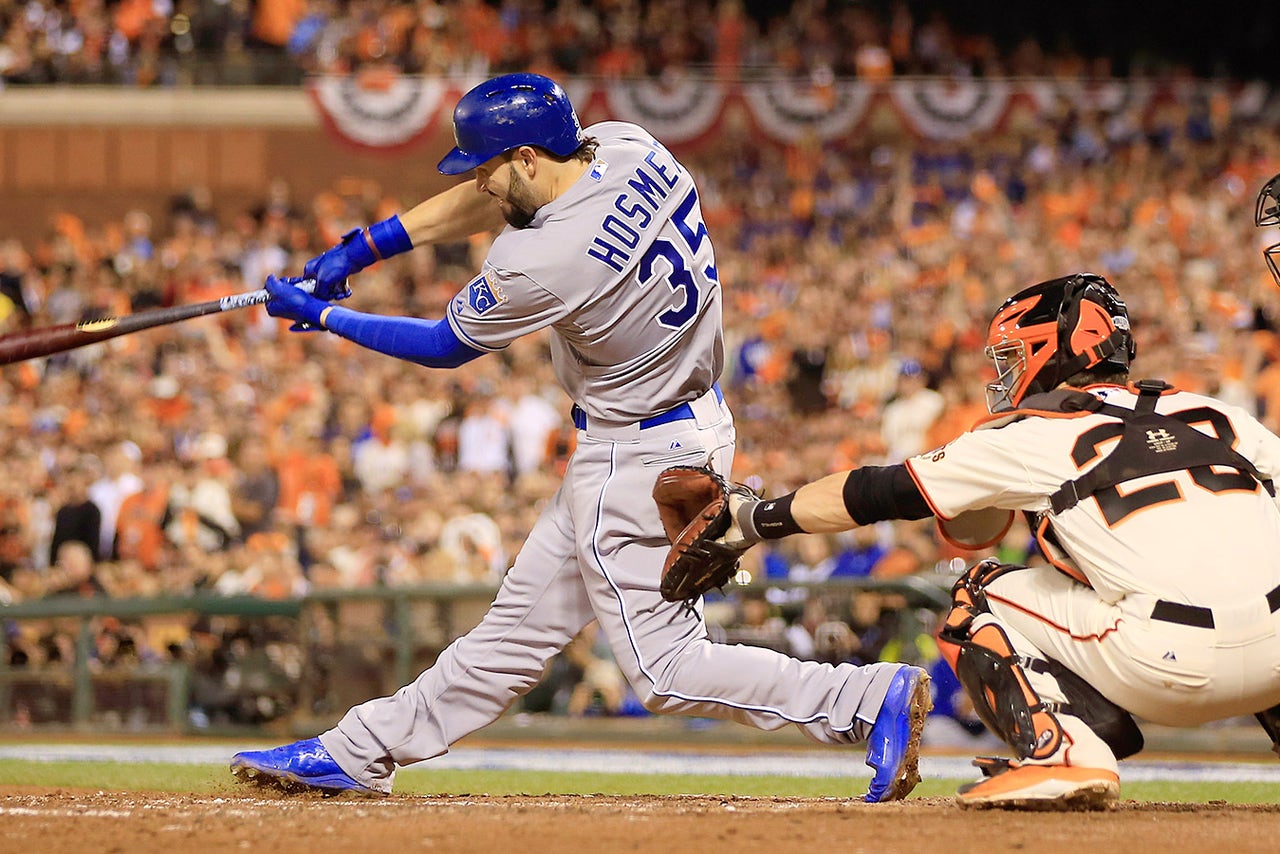 It becomes more difficult every year to identify fantasy "sleepers," mainly because of all the data available and the ubiquitous analysts (like yours truly) who tell you all winter about why Sleeper X is going to be better than you think.
Still, there have to be some underrated guys, right? Some of the names below are "post-hype sleeper" types, while others are simply are below the consensus radar in early drafts and mocks. Onward!
ALSO READ: Adam Meyer's Top Fantasy Baseball Sleepers
Eric Hosmer, 1B, Royals
Hosmer's home-run total dipped to nine last season, prompting one analyst to dub him as the "Midwest James Loney." At age 25, should we write off this once-heralded prospect, or view him as a value play?
There are reasons to be optimistic. Hosmer hit five home runs with a .512 slugging percentage in July and September (he missed August with a broken hand), and had a .983 OPS during the Royals' Cinderella postseason run. None of them means he'll rebound, even to his respectable 2011-13 levels. But at age 25, with an early consensus ranking of 25th among fantasy first basemen, Hosmer looks like a good bet to surpass current expectations.
Didi Gregorius, SS, Yankees
Derek Jeter's successor is known more for his glove than his bat, and he hit just nine home runs in 496 at bats between the minors and majors in 2014. Not so great, right? But here's the thing: Gregorius has SOME power, and is a lefthanded flyball hitter who will play home games at baseball's second-friendliest park to lefty home runs (Coors Field narrowly beats the House That Derek Built in this department). It says here that Gregorius will slug at least a dozen homers, and be a better-than-anticipated SS option in deep mixed leagues. NOBODY is going to like him on draft day.
Austin Jackson, OF, Mariners
Jackson slumped terribly after being dealt to Seattle last season, but from 2010-13 he batted .278 while averaging 10 home runs, 99 runs and 17 stolen bases. Early rankings show A-Jax as an OF4, and his across-the-board production would look great at that stage of your draft. He'll be 28 this season, so there's probably room for improvement. Don't let one bad season lead you away from this line-drive machine.
Oswaldo Arcia, OF, Twins
OMG HE STRUCK OUT IN 31 PERCENT OF HIS PLATE APPEARANCES!!! That's true, but Arcia also showed very good power slugging 20 home runs in 103 games (he missed seven weeks in April/May due to a wrist injury). Twelve of those homers came at Target Field, which is very tough on lefty power. Wouldn't it be great for fantasy owners if Arcia was a Yankee?
It's certainly possible that Arcia will bat around .230 again, but 30 homers appear likely if he stays healthy (Warning: He had to skip some winter ball games with a hand injury, and has been injury prone so far in his career). If you need power at the end of your mixed-league draft, Arcia could be this year's Chris Carter, tough ballpark be damned.
Steven Souza Jr., OF, Rays
Want to dig deeper? Souza was traded from the Nationals to a Rays' squad that is all-in on a rebuild, so he'll probably get the everyday right field job. He was the International League MVP, batting .350 with 18 home runs and 26 stolen bases in 96 games at Triple-A Syracuse.
Souza will be 26 in April, so he's a bit old to project as a star, and it might be that his transition to the major leagues will present some bumps in the road. But, if you're looking for a 15-15 season from a player most of your fellow owners have never heard of, Souza might be your guy. The fantasy analyst community will be buzzing about him over the next couple of months.
Jake Odorizzi, SP, Rays
Odorizzi's mid-January "expert consensus ranking" at starting pitcher is 58th, according to our friends at FantasyPros. That's understandable, since his 4.13 ERA ranked 73rd among qualifying starters last season.
But look a little deeper, and you'll see that Odorizzi's FIP (fielding independent pitching) was 3.75, which ranked 48th and suggests improvement on the ERA front. He was 31st in MLB with 174 strikeouts, and that total should increase as his innings limits are removed. Our friend Nicholas Minnix of FanGraphs thinks a breakout is possible for Odorizzi, and as a late-game option in 12-team mixed leagues, he'll bring lots of potential upside to the table.
---
---