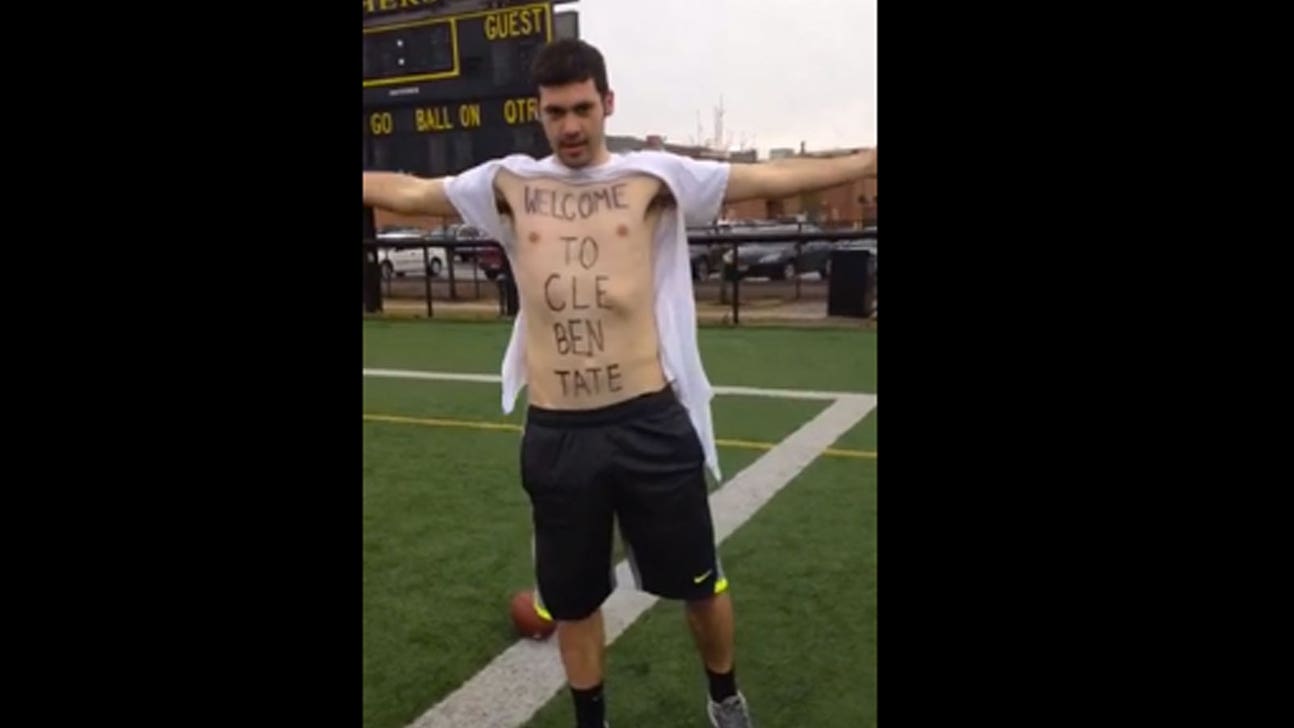 Fans submit TD celebrations to be in Ben Tate's bracket challenge
Published
Mar. 19, 2014 2:46 p.m. ET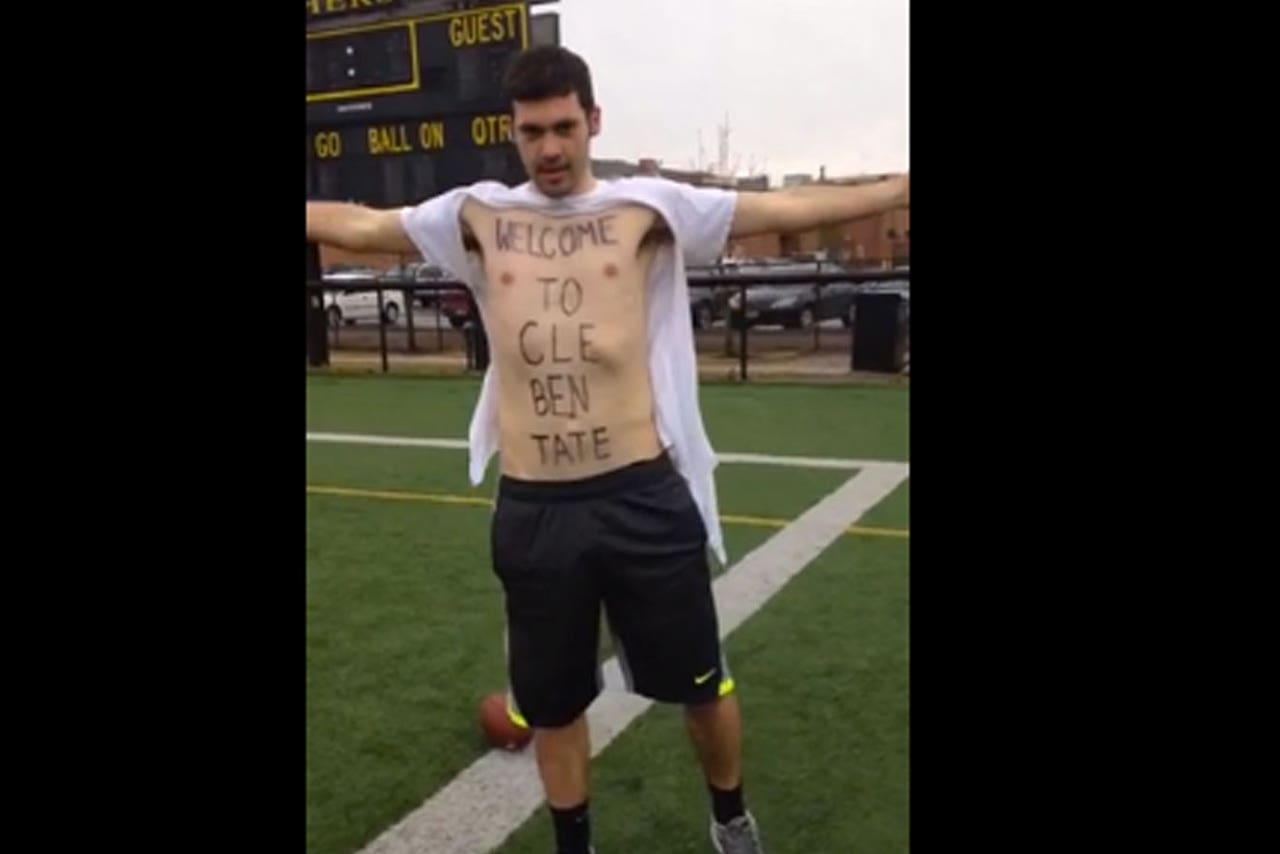 Warren Buffet already laid down the gauntlet in the bracket world but that's not stopping one of the newest Browns additions from getting into the game.
Running back Ben Tate, who the Browns signed to a contract over the weekend, is giving fans who tweet him their best touchdown celebration dance a spot in his bracket challenge.
The winner won't have to put together a perfect bracket, just one good enough to top his/her competitors, and will receive a signed jersey.
Tate has put a time limit of 8 p.m. EST for submissions and he has already gotten some doozies that earned entry.
With a Colt McCoy framed jersey and Peyton Hillis Fathead, you know this guy is a diehard.
Different sport but crafty moves.
One that required a shower afterward.
And this guy who didn't quite make the cut.
---