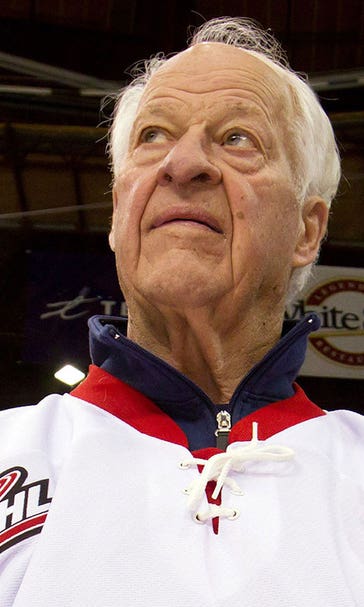 Family: Experimental stem-cell treatment does wonders for Gordie Howe
December 19, 2014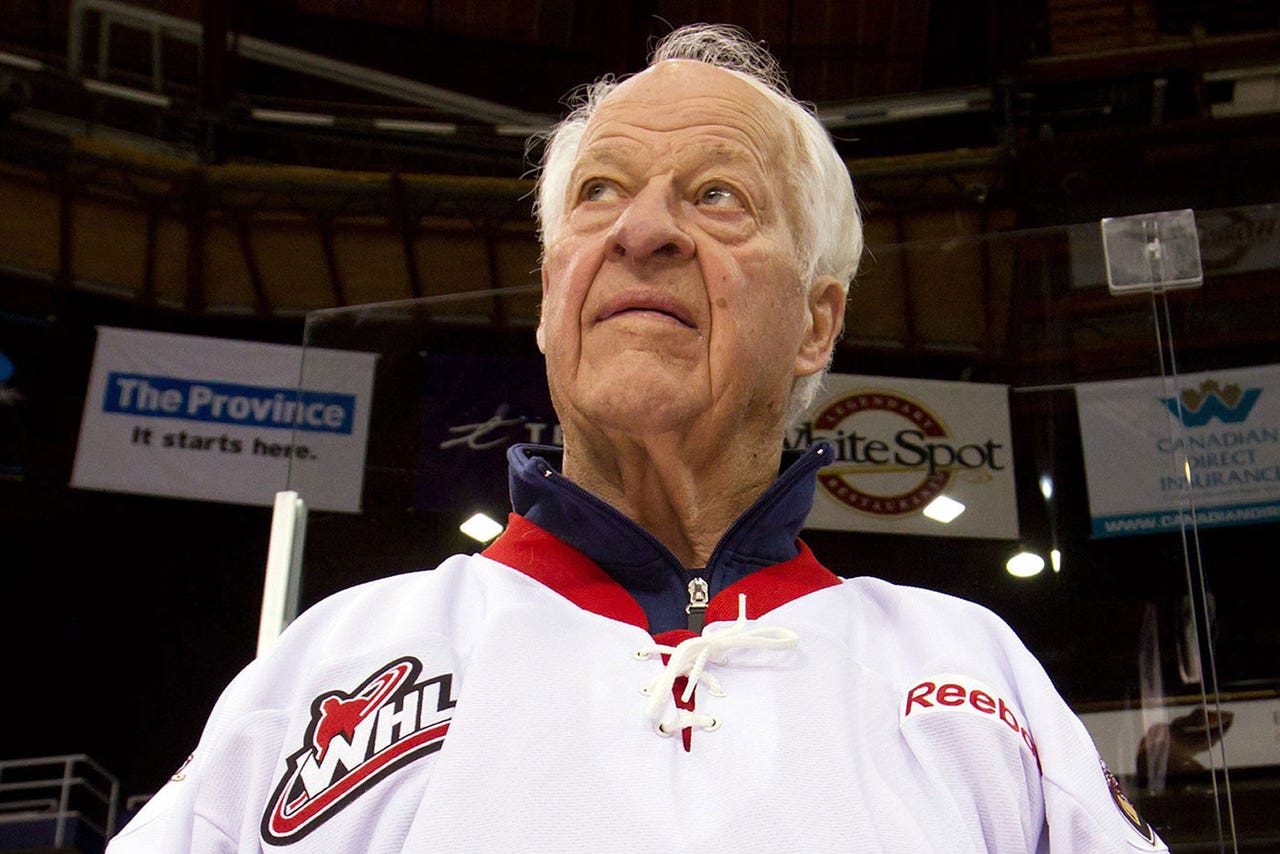 Call it a Christmas miracle. That's pretty much the way Gordie Howe's family is describing his extraordinary recovery -- thanks to an experimental stem-cell treatment -- from a series of strokes that appeared to threaten the 86-year-old hockey legend's life only a few weeks ago.
"This is truly a Christmas miracle," said Dr. Murray Howe, a Toledo physician and one of Gordie's four children. "I would not have believed it if I hadn't seen it with my own eyes. "
Howe, gravely ill at the time, underwent the treatment on Dec. 8 in San Diego.
"As a family, we are thrilled that Dad's quality of life has greatly improved, and his progress has exceeded our greatest expectations," the Howe family said Friday in a news release in which it thanked a legion of fans praying for its father's recovery. "Once again, we cannot emphasize how much you have fueled Mr. Hockey's recovery, and we thank everyone for their continued prayers and support."
The neural stem cells were injected into the spinal canal on Day 1 and mesenchymal stem cells by intravenous infusion on Day 2, according to the release.
"His response was truly miraculous," the family said. "At the end of Day 1, he was walking with minimal effort for the first time since his stroke. By Day 2, he was conversing comfortably with family and staff at the clinic. On the third day, he walked to his seat on the plane under his own power."
Just five days later, Howe was walking unaided and even taking part in daily household chores, according to the release.
When tested, his ability to name items has gone from less than 25 percent before the procedure to 85 percent today, the release said.
"His physical therapists have been astonished," the family said. "Although his short-term memory, strength, endurance and coordination have plenty of room for improvement, we are hopeful that he will continue to improve in the months to come."
This is a remarkable turn of events for a man who suffered a series of small strokes that followed a major one on Oct. 26. Howe has never quit fighting, but he appeared to be losing the battle days before the treatment when his therapists -- still impressed by his strength though his right side wasn't working any more -- tried to get him up out of his wheelchair to stand for a moment.
It took them a half hour, and with assistance on either side, Howe was able to stay upright for 30 seconds.
He took a rest, then they tried it again. Nearly a half hour later, they gave up. Howe was exhausted, and the dementia he had been battling for years overtook him. He recognized no one in the room, not even his family, according to an update to friends and family from one of Howe's four children.
Within hours, he was back in the intensive care unit of a hospital in Lubbock, Texas, where he is staying with his daughter, Cathy. It was thought at first that Howe had suffered another stroke, but the family said later it was a dehydration episode.
In the news release, the family explained that following the press coverage of Howe's deteriorating medical condition, they were contacted in late November by Dr. Maynard Howe, (CEO) and Dave McGuigan (VP) of Stemedica Cell Technologies. McGuigan knew the Howe family as a result of his previous employment with the Detroit Red Wings.
Stemedica is a biotechnology company that manufactures allogeneic adult stem cells in its U.S. government-licensed, cGMP facility in San Diego. Although no relation, Dr. Howe and his brothers -- David and Roger, also physicians -- are hockey players and big Gordie Howe fans, having grown up in Minnesota.
Novastem is conducting federally licensed and Institutional Review Board-approved clinical trials for several medical conditions, including stroke, using Stemedica's stem cell products.
After reviewing the information on Stemedica and Novastem, our family decided to give our father this opportunity, the family said.
"They wished to help our father by generously facilitating Dad's participation in a stem-cell clinical trial at Novastem, a licensed distributor of Stemedica's products in Mexico," the family said. "At the time we were contacted, Mr. Hockey had been rapidly declining and was essentially bedridden with little ability to communicate or to eat on his own."
A lot of people have been asking the physician-son of Gordie Howe about how stem cells work, the risks and benefits and more, and he'd like to provide some guidance so that others may benefit like his father has.
"I have read a lot of the research that's out there, but it's pretty technical stuff," said Murray Howe, a Toledo physician. He suggests that anyone wanting to know more about stem cells should read "The Miracle of Stem Cells," which written by the Howe brothers, three physicians (no relation) who founded Stemedica.
"It's an easy read with lots of cool pictures," Murray Howe said, noting that it's available on Amazon.com. He also mentioned the Novastem.mx website as a source for more information.
"That's the clinic where Mr. Hockey was treated," Murray said. "They can tell anyone whether stem cells could potentially work for their condition, details of the procedure, and cost. If approved, they would likely be treated under a clinical trial in Mexico like my dad."
He estimated that cost for such treatment would be between $20,000 and $40,000.
---
---