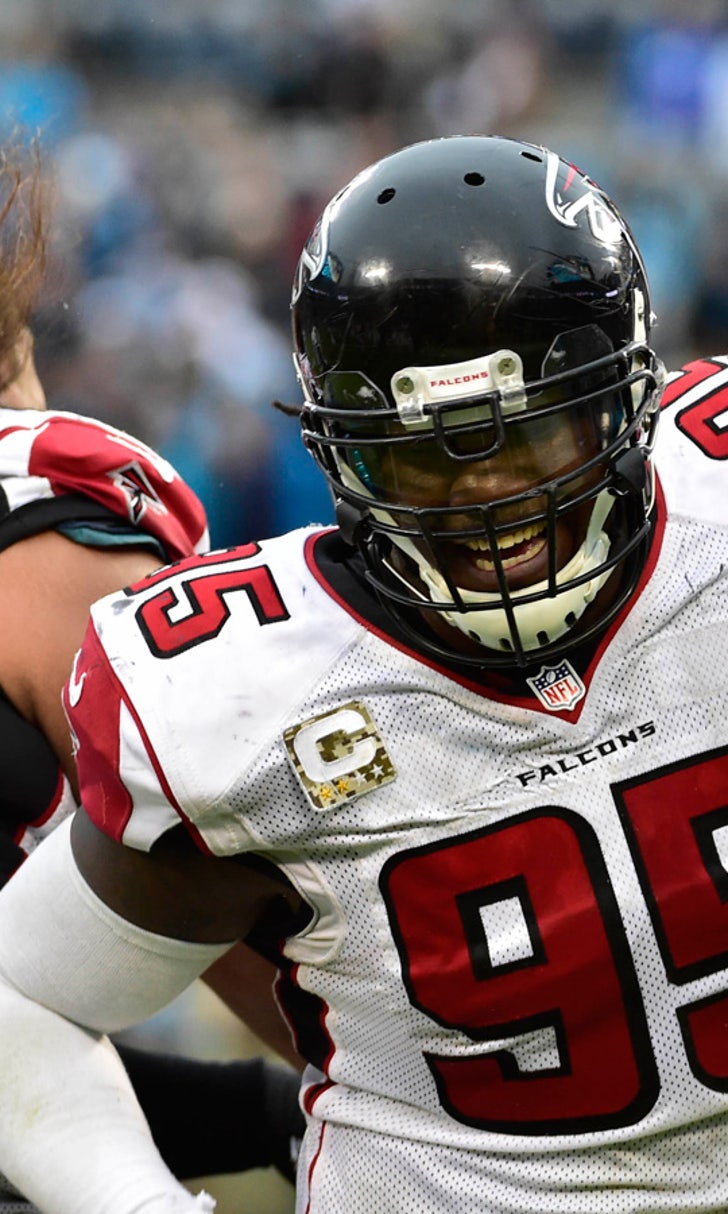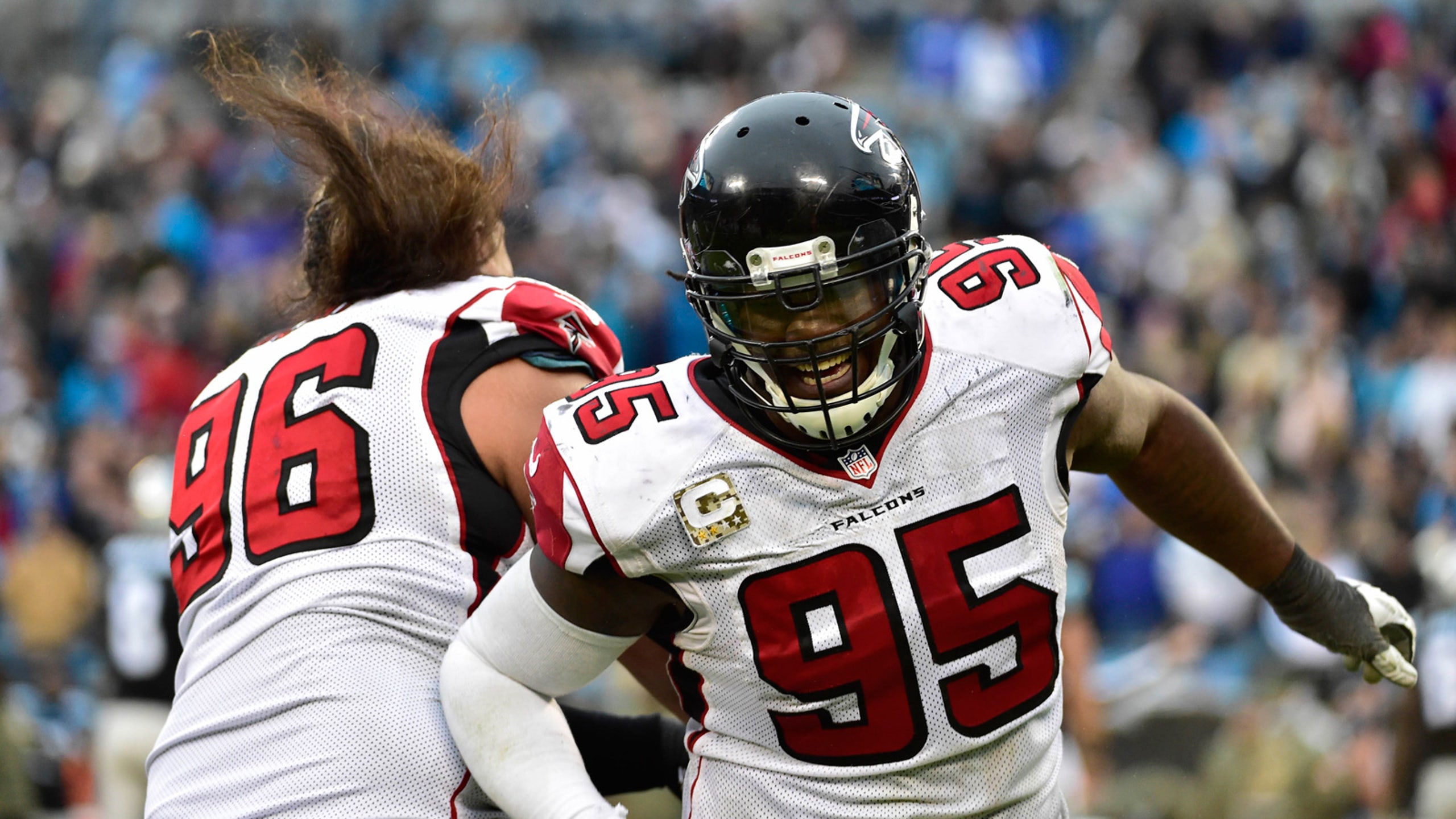 Falcons new NFC South king, but don't expect jockeying to stop
BY foxsports • November 18, 2014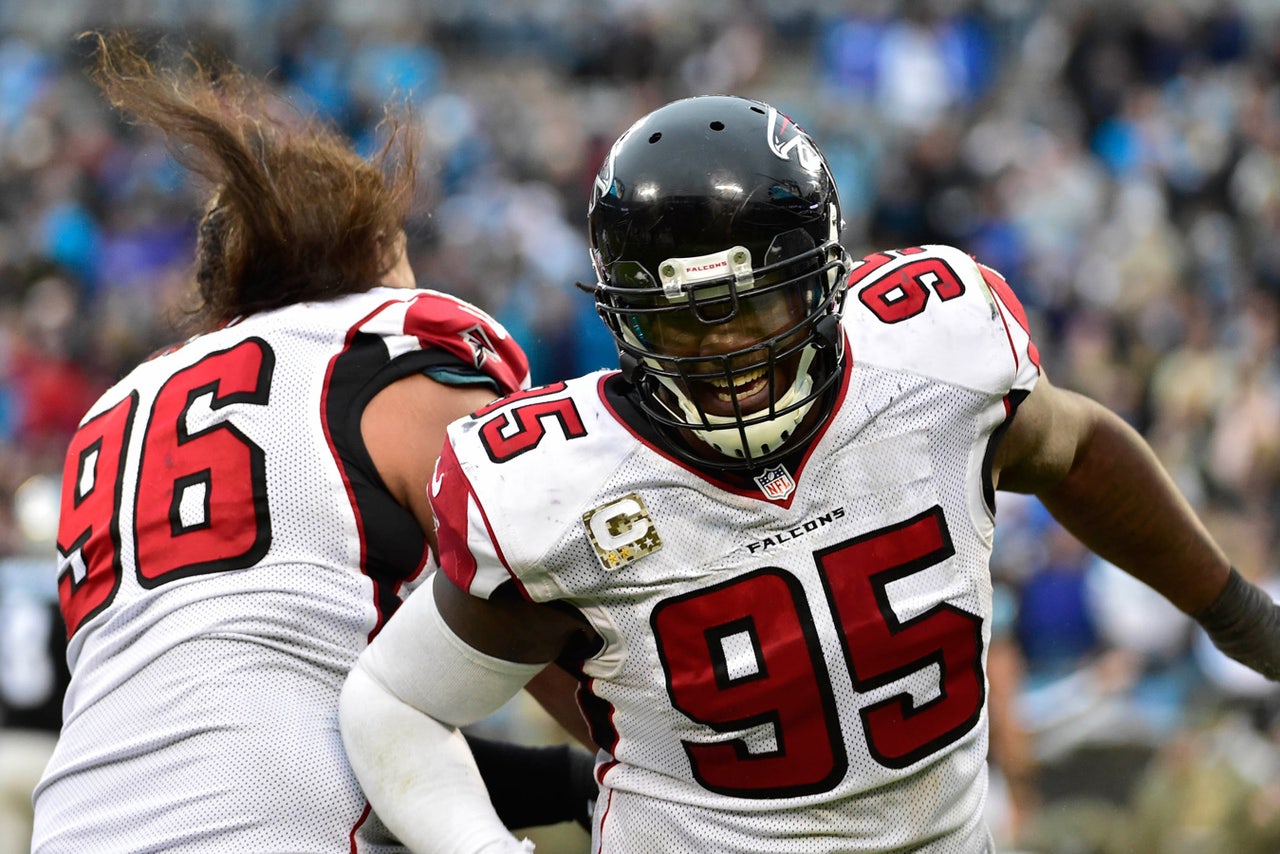 The NFC South is odd. Not odd like that uncle you invite over for Thanksgiving dinner because it's the polite thing to do, but interestingly odd.
Think about it like this: Watching the NFC South unfold on a weekly basis is the NFL's version of rubbernecking. You don't want to slow down and look, but the idea of what's over to the side is too compelling to just drive by.
Slow down. Ignore the honking moron behind you that doesn't understand your infatuation with the train wreck that's currently the NFC South. Enjoy the odd; embrace it. There's a calming factor to savoring this division.
The 2014 season isn't the first occurrence of irregularity. Let's talk continuity; or more accurately termed, the lack thereof. No team in the NFC South has ever repeated as division champ. In 12 seasons since the NFL lumped Atlanta, Carolina, New Orleans and Tampa Bay together, not only has there never been a repeat champion, each team has won the division exactly three times.
There's been a lot of jockeying for position. That trend is now being mirrored in the weekly standings. When the Falcons beat the Panthers on Sunday, and New Orleans lost to Cincinnati, Atlanta became the third team this season to lead the NFC South (tiebreaker rules give Atlanta the title over New Orleans) by itself.
Week 1: Panthers & Falcons (1-0)
Week 2: Panthers (2-0)
Week 3: Panthers (2-1)
Week 4: Panthers (2-2)
Week 5: Panthers (3-2)
Week 6: Panthers (3-2-1)
Week 7: Panthers (3-3-1)
Week 8: Panthers (3-4-1)
Week 9: Saints (4-4)
Week 10: Saints (4-5)
Week 11: Falcons (4-6)
Laugh all you want, but there's still time for Tampa Bay to climb to the top. As unlikely as that seems for the 2-8 Bucs, they're only two games out of first and in a similar situation to the Falcons, who were two games behind the Saints in the loss column two weeks ago.
Just like these four teams keep leapfrogging one another for the division crown each season, they've been swapping the divisional lead in 2014. And in all likelihood, they'll continue doing so for the next six weeks.
It's abundantly clear that the NFC South is being snickered at by the rest of the NFL. But there are four teams that couldn't care less about the finger points and laughs, because one of them will make the playoffs. Heck, one of these teams -- the best is currently two games below .500 -- will host a playoff game in its own stadium.
That means while everyone else not-so-silently laughs, the NFC South foes are going to kick the crap out of one another and fight like crazy to make sure its them that plays football after the regular season.
Here's a suggestion for improved play for each team in the NFL's worst division:
Credit the Panthers' defense for a solid game plan to defend Atlanta's bubble screen. Not only did Carolina sniff it out and annihilate any receiver that caught the short offering, the Falcons continually hurt their offensive efforts by calling the play too often.
Atlanta shouldn't abandon the play, it's worked extremely well in the past. But maybe it's time to find a different way to set it up. That's likely the case for all passes behind the line of scrimmage, not just the bubble screen.
Since the bye week, the Falcons have only completed three passes behind the line of scrimmage, and only connected on 50 percent of their attempts for eight yards. That's two games of inefficient screen passing. In the two games prior to the bye, Matt Ryan was 15 for 18 for 95 yards and a touchdown in the screen game.
Getting back to what worked before the bye is important to this offense because the Falcons have a number of weapons in the backfield that can hurt defenses in the passing game.
With only 220 yards passing, Cincinnati quarterback Andy Dalton didn't make the New Orleans secondary look silly. But by connecting on three touchdown passes it kind of seemed that way.
Dalton did find success throwing toward cornerback Corey White. But let's be honest, White was matched up against A.J. Green, one of the best receivers in the game. That said, White has struggled all season, and he currently has the worst pass-coverage grade of anyone in the Saints' secondary.
Maybe it's time for New Orleans to move White inside to play free safety. His 6-foot-1-inch, 205-pound frame seems built for that, and scouts mentioned when he was drafted. that a move inside might be best for White.
With the bye week coming up for Carolina, it's easy to say with health will come improvement. While that's absolutely true, the Panthers need more than rest to fix the myriad problems in Charlotte, N.C. right now.
Quarterback Cam Newton isn't Carolina's biggest problem. But if he were to come back from the bye week a much-improved passer, that might be the quickest way for the Panthers to look better on the field.
"Often times in that game, I was questioning myself," Newton said after Carolina's 19-17 loss to Atlanta. "I know I'm better than I'm playing."
Newton's passing has gone the way of a shotgun; spraying passes all over the place and hoping something hits the target. Newton can spend the bye week looking at his mechanics and fixing some of the simpler aspects of his pre-pass routine.
Using a less-than-stellar offensive line, or very little time to throw as an excuse for poor mechanics doesn't fly in the NFL. Will Newton take extra punishment for planting his feet and throwing properly? Yes. Will he complete more passes, though? Absolutely.
For the fourth week in a row, rookie wide receiver Mike Evans set a new personal high in the passing game. Against Washington, Evans caught seven passes for 209 yards (career high) and two scores.
Evans is looking every bit the part of the first-round pick the Bucs were hoping for. Now it's time to make Vincent Jackson shine, too.
Jackson saw a season-low four passes targeted toward him against Washington. Not only is that not enough for a receiver of his talent, there are benefits to increasing his output.
If Jackson was as much of a viable threat in the passing game as Evans, it would be tougher for defenses to decide where to focus their efforts. Another reason to help Jackson put big numbers up would be to increase his trade value. If the Buccaneers decide to move Jackson in the offseason, his trade value will climb with every huge game he puts on his resume.
---
---