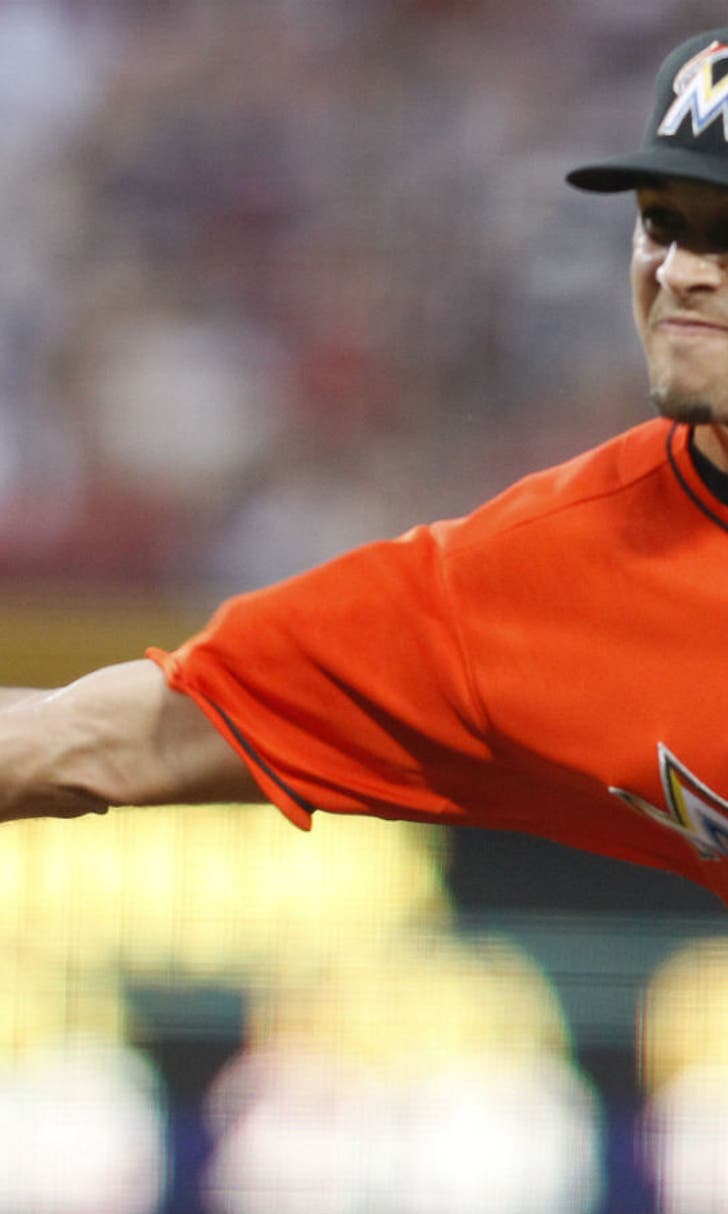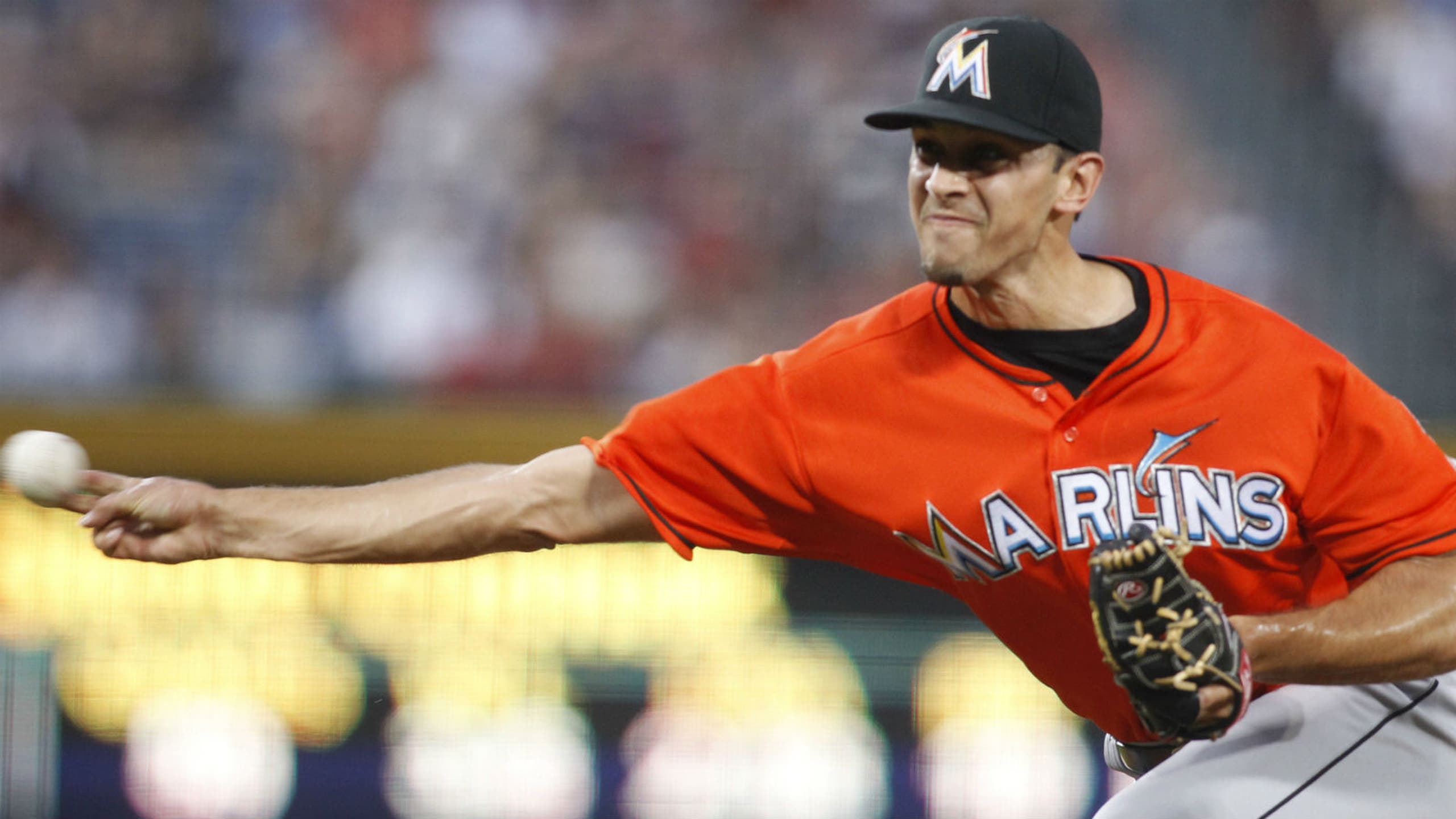 Faith gets Marlins closer Steve Chisek through tough times
BY foxsports • January 21, 2014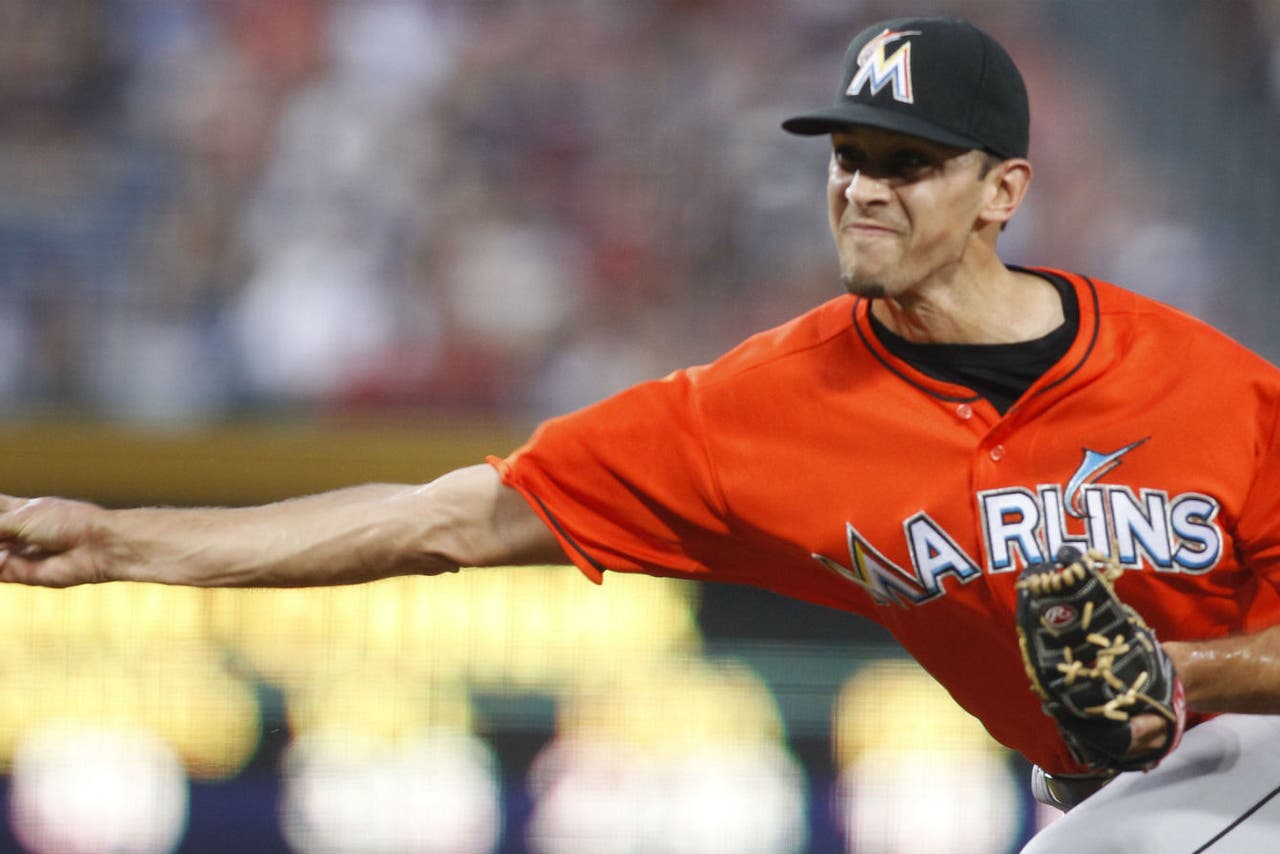 Faith plays a big part in Marlins closer Steve Cishek's life.
When he struggled during the first two months of the 2013 season his faith seemed to waver along with his confidence.
As the Marlins went 14-41 heading into June, Cishek had recorded five saves, three losses, a hold and a blown save. In seven separate outings he surrendered a run. After consecutive appearances in which he gave up two runs, his ERA ballooned to 15.43.
By mid-May manager Mike Redmond decided to go with a closer-by-committee until Cishek regained his form.
"Because of the rough start I was pitching a little bit scared, which wasn't really my style before," said Cishek, who carries the Bible verse Colossians 3:23 in his back pocket when he pitches.
That's when teammates Juan Pierre and Chris Coghlan approached the right-hander, asking what was wrong and hoping to reassure him.
"They told me I needed to put my faith in God and go out there and play like I'm playing for him like I've done in the past," Cishek said. "For some reason I let that part of the game for me go. I always rely on my faith -- not only in baseball -- but in life. For some reason I was trying to do stuff on my own instead of giving it all up for him and saying whatever happens, happens."
Pitching coach Chuck Hernandez worked with Cishek on tinkering some things.
His biggest issue came against lefties, who were hitting .325 through 48 batters faced. He had walked 16.7 percent of them. Righties, meanwhile, were at a microscopic .097 batting average.
"I just decided to not throw as many fastballs and mix up my pitches," Cishek said. "I got comfortable enough again to throw my slider in any count."
And it worked.
The 27-year-old would blow his last save on June 4 before rattling off a club record 29 straight to close out the season. It marked the longest active streak in the big leagues.
Cishek finished 4-6 with a 2.33 ERA and 34 saves (sixth-most in the Majors) for a team with only 62 wins. He pitched 17 consecutive scoreless outings following the last blown save and capped the year with just one run allowed in his last 21 appearances.
His 1.21 ERA since June 8 ranked fifth among National League relievers. His 94.4 save percentage was second in the Majors. He set career highs in both games (69) and innings pitched (69 2/3).
As for those lefties? They posted just a .235 clip and 11 extra-base hits by season's end.
On Friday, the Marlins rewarded Cishek's performance with a $3.8 million deal to avoid arbitration.
"I'll just continue to try and stick to what works," Cishek said. "Until it seems like the hitters are figuring it out then I'll make the adjustment. Baseball's a game of adjustments."
After doing some traveling over the offseason, Cishek began long tossing and throwing off the mound last week.
Until recently visiting the spring training complex in Jupiter, Cishek had been working with younger kids and at high schools.
"I want to make sure I'm lifting and running and doing all my stuff as hard as I can and just telling myself to get it done and not brush it off," Cishek said. "That's easy to do. Have a strict plan and schedule is what I was trying to focus on this year."
Even with the departures of back-end relievers Ryan Webb and Chad Qualls, Cishek isn't worried about the bullpen. Last year, it finished 11th in the big leagues with a 3.42 ERA.
Lefty Mike Dunn, who also avoided arbitration on Friday, returns. So does right-hander A.J. Ramos. Miami acquired hard-throwing righty Carter Capps from the Mariners.
"We have high expectations," Cishek said. "It's sad to see teammates go and they were quality arms, but you have to find a way to have guys step up. The core guys last year are going to be able to do that.
"I'm excited to see what the offense is going to do this year helping out (Giancarlo) Stanton. Make the game a lot more fun to watch for sure, and I'm expecting we'll be able to do something this year."
You can follow Christina De Nicola on Twitter @CDeNicola13 or email her at cdenicola13@gmail.com.
---