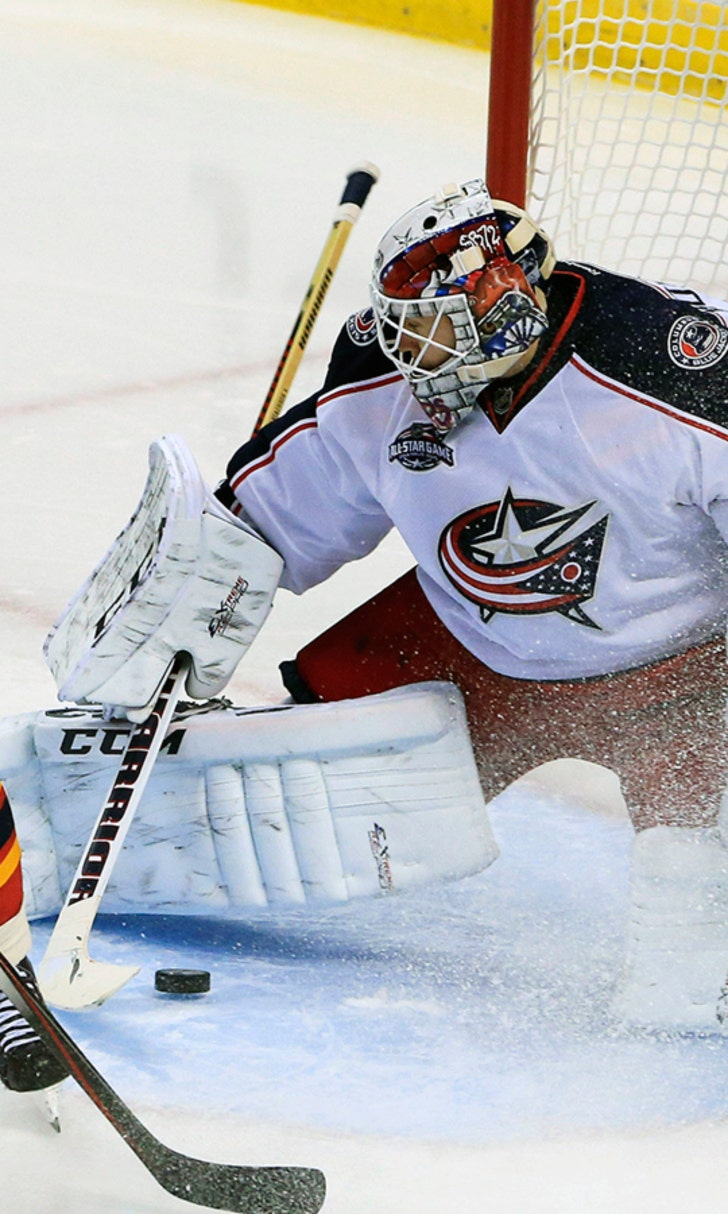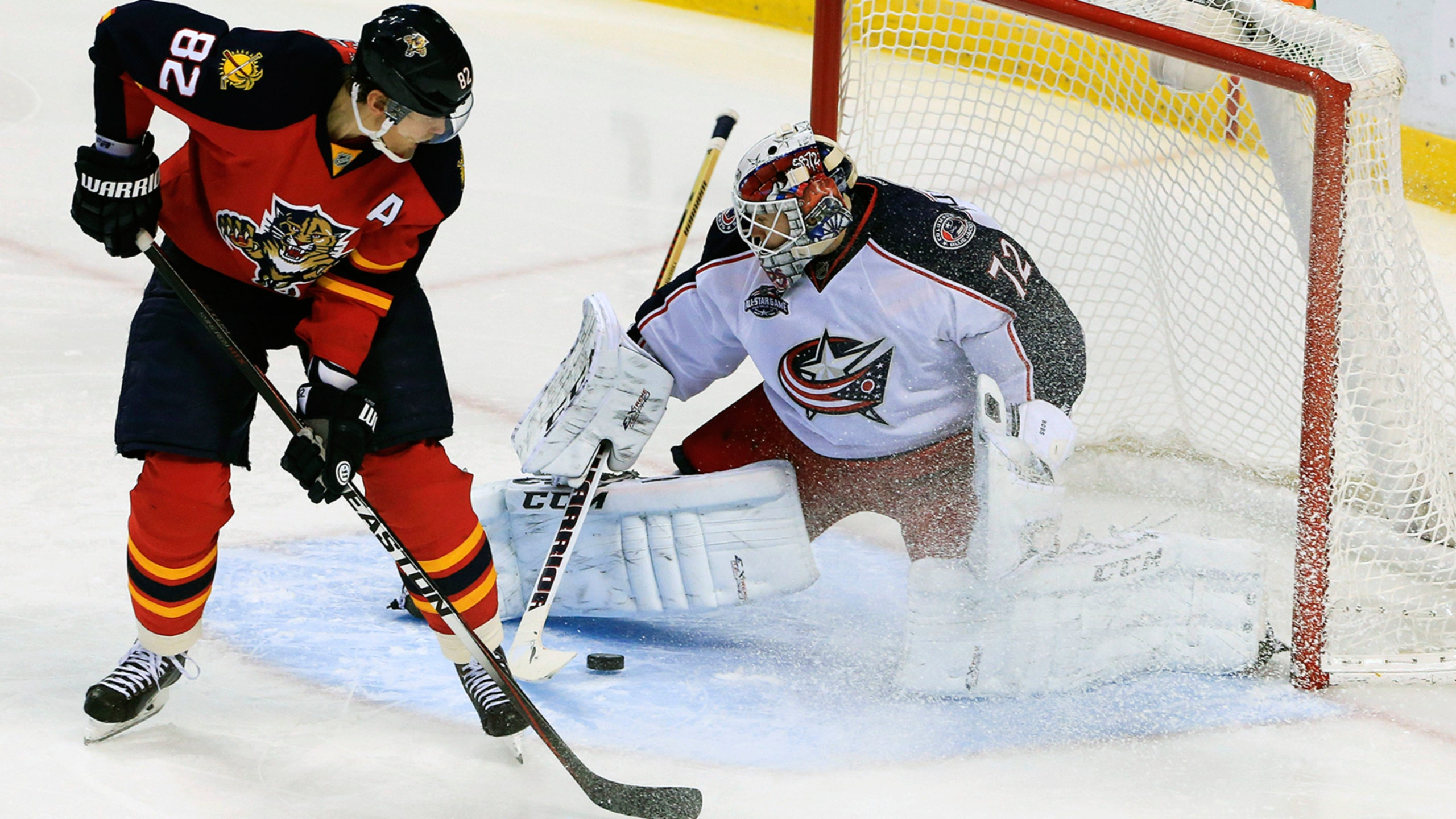 Facing league-high shots this month, Bobrovsky standing strong
BY foxsports • December 16, 2014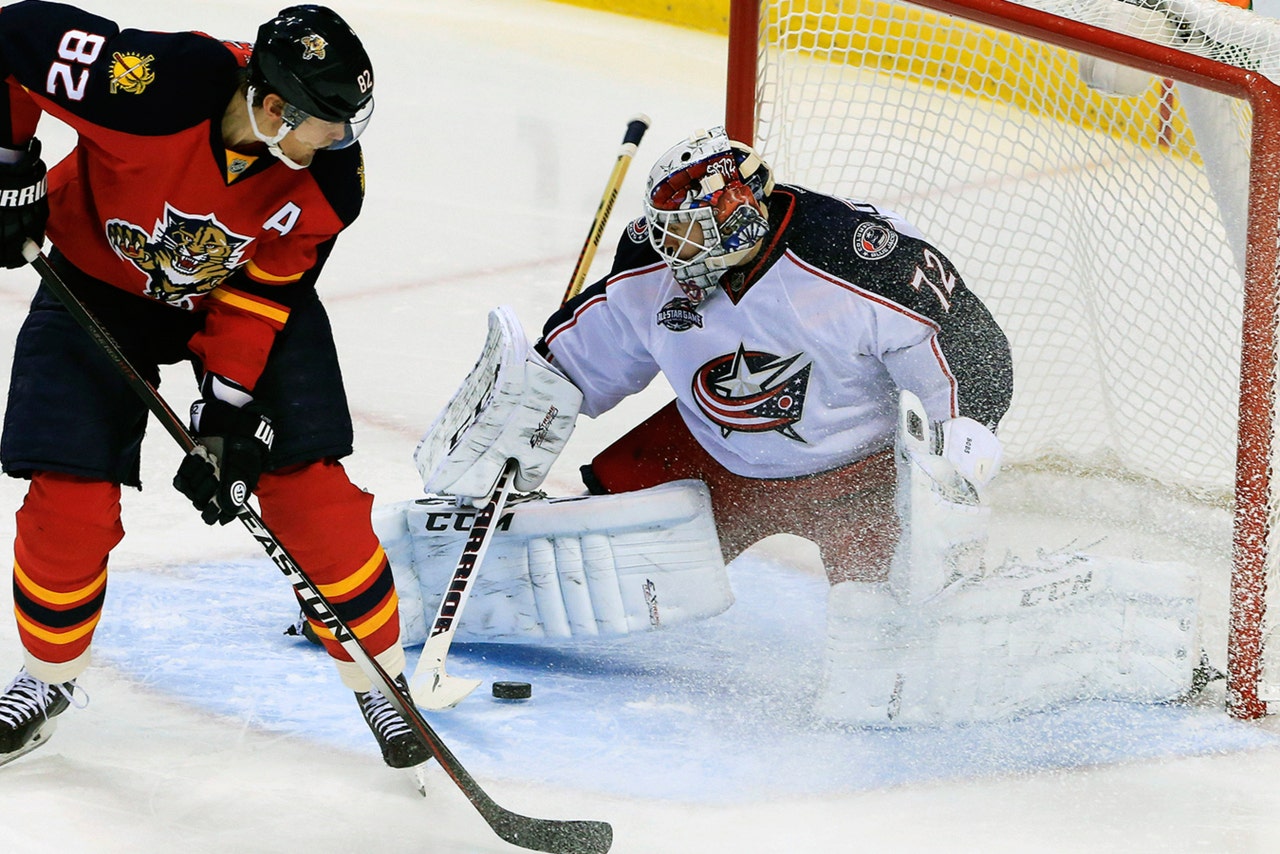 The Detroit Red Wings appear to be facing a tough assignment as they try to avoid a season-high fourth straight loss.
Sergei Bobrovsky has been outstanding this month for the Columbus Blue Jackets, who look to extend their season-high win streak to seven Tuesday night in Detroit.
The Wings (17-7-7) dropped back-to-back games in shootouts before falling 4-1 at Toronto on Saturday. They've totaled four goals in this slide for their lowest amount in a three-game stretch.
Getting the puck past Bobrovsky figures to be difficult. The Columbus goaltender has posted a 1.91 goals-against average in winning all six December games for the Blue Jackets, facing 212 shots this month to lead the league.
Bobrovsky made 33 saves Saturday in a 4-3 home shootout win over Pittsburgh to give Columbus (12-15-2) its longest win streak since an eight-game run Jan. 6-23. He won nine straight starts Nov. 29, 2013-Jan. 23, 2014.
Nick Foligno scored on the power play as the Blue Jackets continued to shine with the man advantage, going 5 for 16 in the last four games. They rank among the NHL's best at 23.2 percent.
"We've got to be happy with the overall effort," Foligno said. "I thought everybody was outstanding. The fights, the emotion and the solid play again from Bob and then the timely goals. We're coming around and playing the right way."
Columbus has won all three games since center Brandon Dubinsky returned after offseason abdominal surgery.
Dubinsky wasn't available the last time these teams met when Detroit cruised to a 5-0 road victory Nov. 18. Jimmy Howard stopped 28 shots for his lone shutout of the season and five players scored as the Red Wings enjoyed a 40-28 cushion in shots on goal.
Howard had gone 0-3-1 with a 2.96 GAA in his previous four starts against the Blue Jackets.
Columbus held a 26-18 advantage in hits. The Blue Jackets are among the NHL leaders in that department with 30.6 per game while the Red Wings average 18.7 for one of the league's lowest marks.
Columbus is averaging 36.3 hits during the win streak. It's a formula that worked last season when the team gained its second postseason berth by finishing tied for the league lead in that category with Los Angeles.
The gritty style is necessary since Columbus is the league leader in man-games lost.
"That was kind of our M.O. last year," coach Todd Richards said. "The resiliency, finding a way. Through these six games, I think we've found different ways to win hockey games."
The Red Wings were sloppy Saturday with 14 giveaways - one fewer than their season high. Defensemen Niklas Kronwall and Brendan Smith combined for half of that total.
"We've got to be more poised and take care of the puck a little bit better," captain Henrik Zetterberg said.
Detroit is hoping center Stephen Weiss can return after missing one game with an upper body injury. Defenseman Danny DeKeyser has missed two straight games with a similar problem.
The Red Wings are 3 for 6 on the power play in their last two games after going 0 for 10 in the previous three.
---