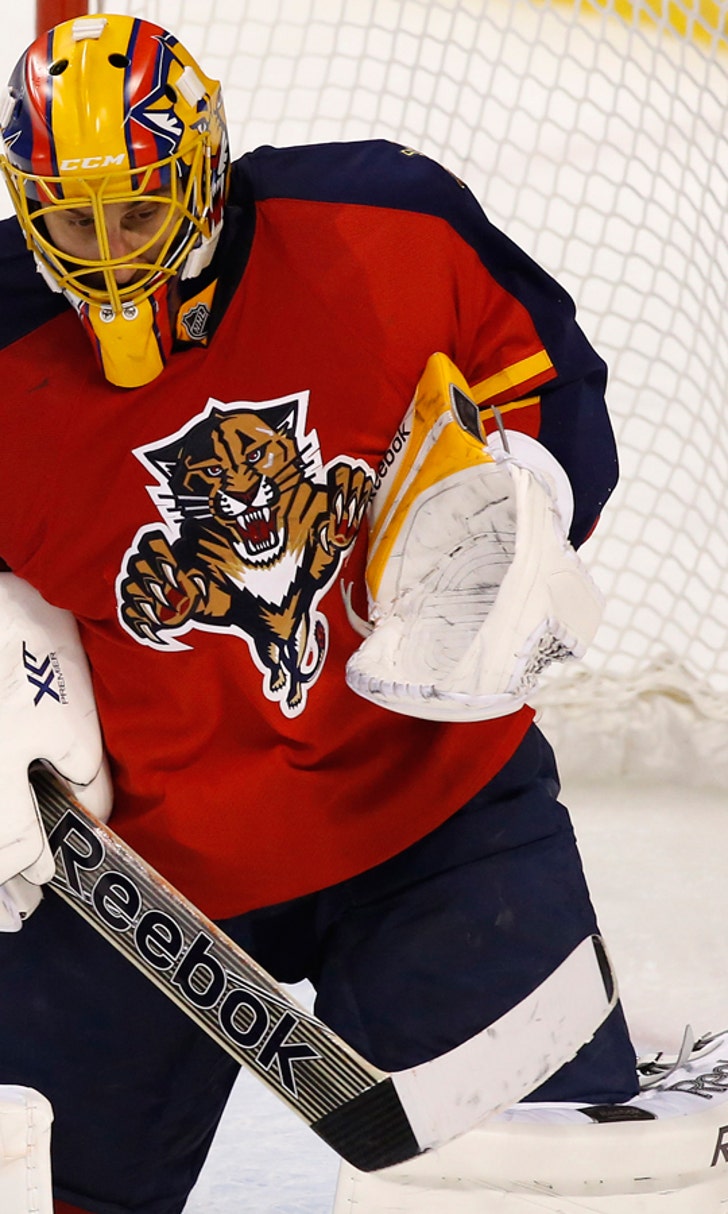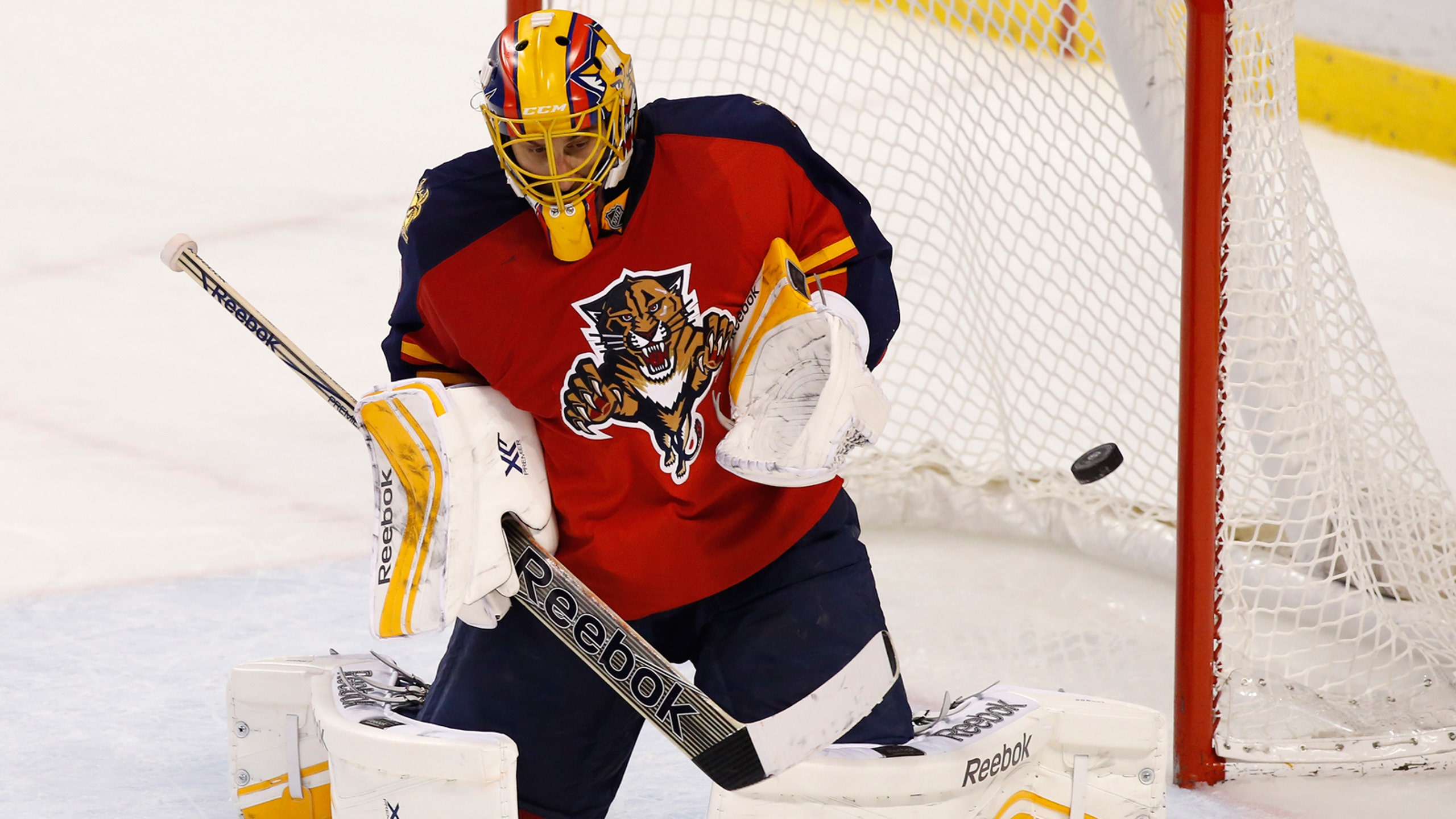 Eyes on the prize: Roberto Luongo crafts new equipment after bouncing puck bests him
BY foxsports • February 10, 2015
The Florida Panthers walked away with a much-needed victory over the Anaheim Ducks on Tuesday night, but goaltender Roberto Luongo was left wanting a do-over on one laughable blunder.
At 14:54 of the second period, Ducks forward Tim Jackman sent a harmless backhander from the neutral zone toward Luongo, only the puck took an awkward hop over the goaltender's glove and into the net.
"Perfect shot," Luongo joked after the game.
Luckily, the goal didn't factor into the end result as the Panthers dismantled the Ducks 6-2 for the second time this season.
Afterward, Luongo took to Twitter, as he often does, to poke some fun at himself as well as he unveiling a new piece of "equipment" to help avoid any further such incidents.
You can follow Jameson Olive on Twitter @JamesonCoop or email him at JamesonOlive@gmail.com.
---