Expectations continue to grow as USC reels in No. 1 recruiting class
BY foxsports • February 4, 2015
Way too early projections have USC as a preseason top-four team in the country.
Too much, too fast?
Possibly, but the results of National Signing Day are going to do nothing to temper those outside expectations.
USC closed Signing Day 2015 and closed hard. Steve Sarkisian and Co. put together the No. 1 recruiting class in the country, according to various media outlets, including Scout.com.
The class is headlined by early enrollees quarterback Ricky Town out of St. Bonaventure and offensive line Chuma Edoga from Georgia.  
Already having a top-five class coming into Wednesday, there were a couple of big-time recruits who had yet to make their pledge -- Serra teammates, linebacker John Houston and defensive lineman Rasheem Green, and the No. 1 cornerback in the country Iman Marshall out of Long Beach Poly.
All three signed the dotted line and faxed in their national letters of intent to USC, boosting the Trojans 2015 class ranking.
In all it was a 24-member class, the first full recruiting class for the Trojans in four years.
"First of all, what a great day," head coach Steve Sarkisian said as he addressed the media inside the McKay Center, grinning from ear to ear. "I couldn't be more pleased."
During his announcement, Marshall made it known he wanted to be a part of bringing a national championship back to Los Angeles.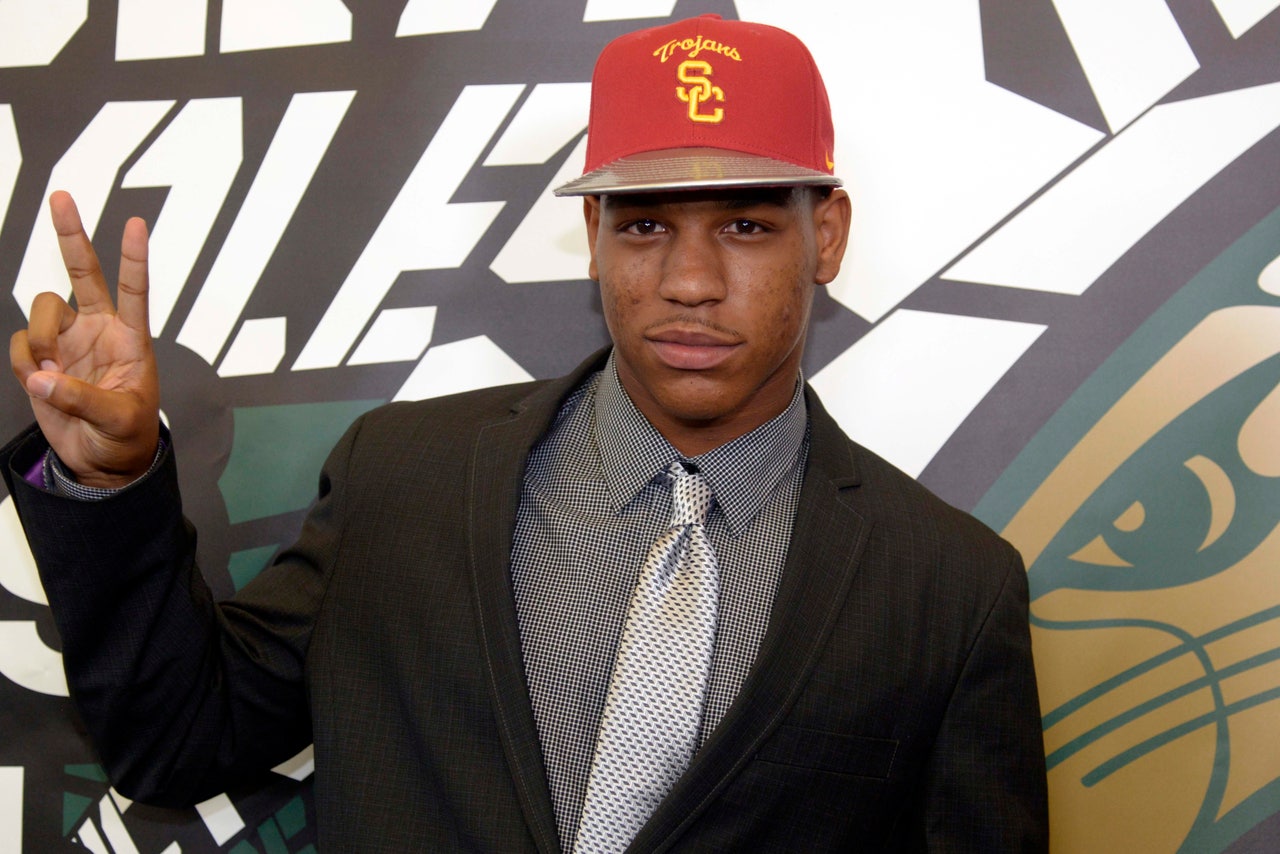 Marshall: 'I knew I was going to be a Trojan for life'
If there was any merit whatsoever to the Trojans being a top-four team in the country and being there at the end of the 2015 regular season, they would certainly be in position to do so as a participant in the College Football Playoff.
That's putting the cart way before the horse, but the expectations of 2015 are alive and well.
"As I've said to these recruits 'We all chose to come to USC,'" Sarkisian said. "We chose to come here to be the best. USC provides us the platform to do that. So, we're not going to shy away from what people expect us to be. Ultimately, that's a long ways away from now. We're just in offseason conditioning right now.
"The fact that people think that we have the potential to be that. OK. Now what are we going to do about it?"
As impressive as the 24-member class is, almost equally impressive is what Sarkisian was able to do from a creative standpoint.
Two players who Sarkisian couldn't talk about by name, because they will not sign letters of intent, are Serra tight end Caleb Wilson, who will join the program as a preferred walk-on, and wide receiver Deontay Burnett. The one-time Washington State commit selected a blueshirt offer from USC over offers from the Cougars and, most notably, Michigan.
Also accepting a blueshirt offer is Servite offensive lineman Clayton Johnston. Those players won't sign a National Letter of Intent and can't become scholarship players until the second day of fall camp at the earliest. Blueshirts count towards the following year's class.
"This was a way for us to bring in a couple more really, talented guys and add them to our roster in training camp and count those scholarships forward but provide depth to our roster when we get to training camp," Sarkisian said. "The guys that do this, they have a sense of maturity about them and I actually think of them in a higher regard that they have the willingness to want to be at USC." 
Sark and Co. hit the ball out of the park on Wednesday and will now see how it translates onto the field. 
---