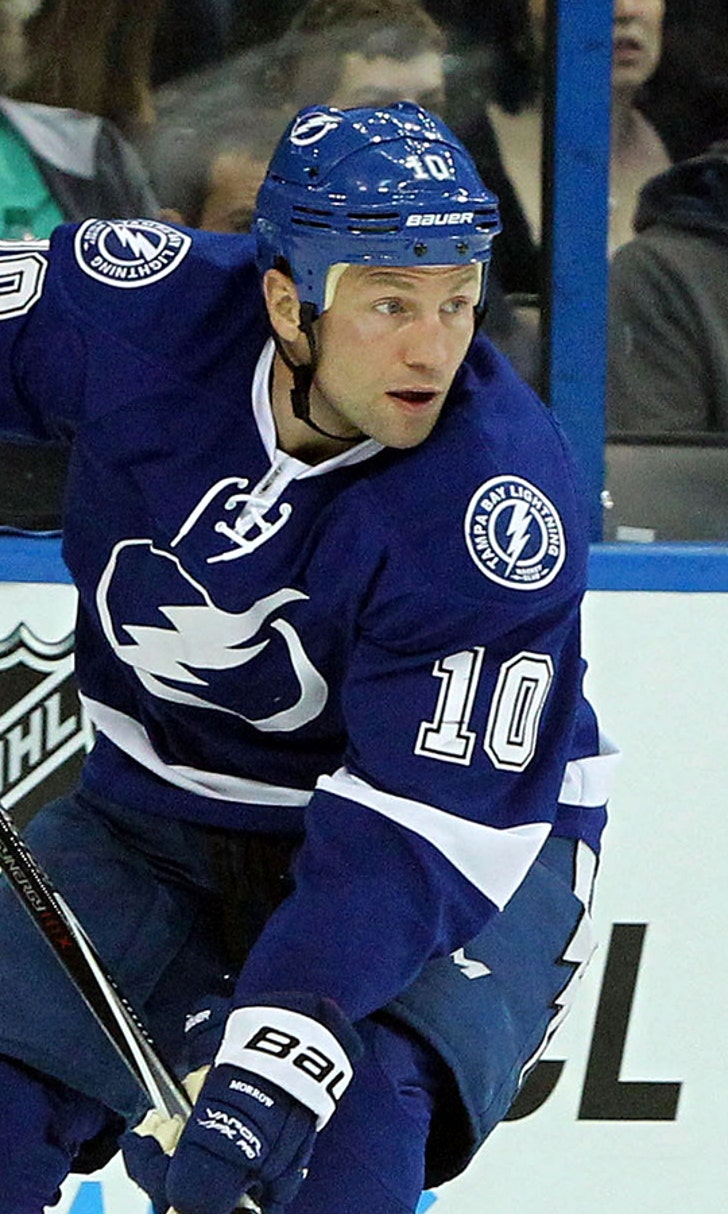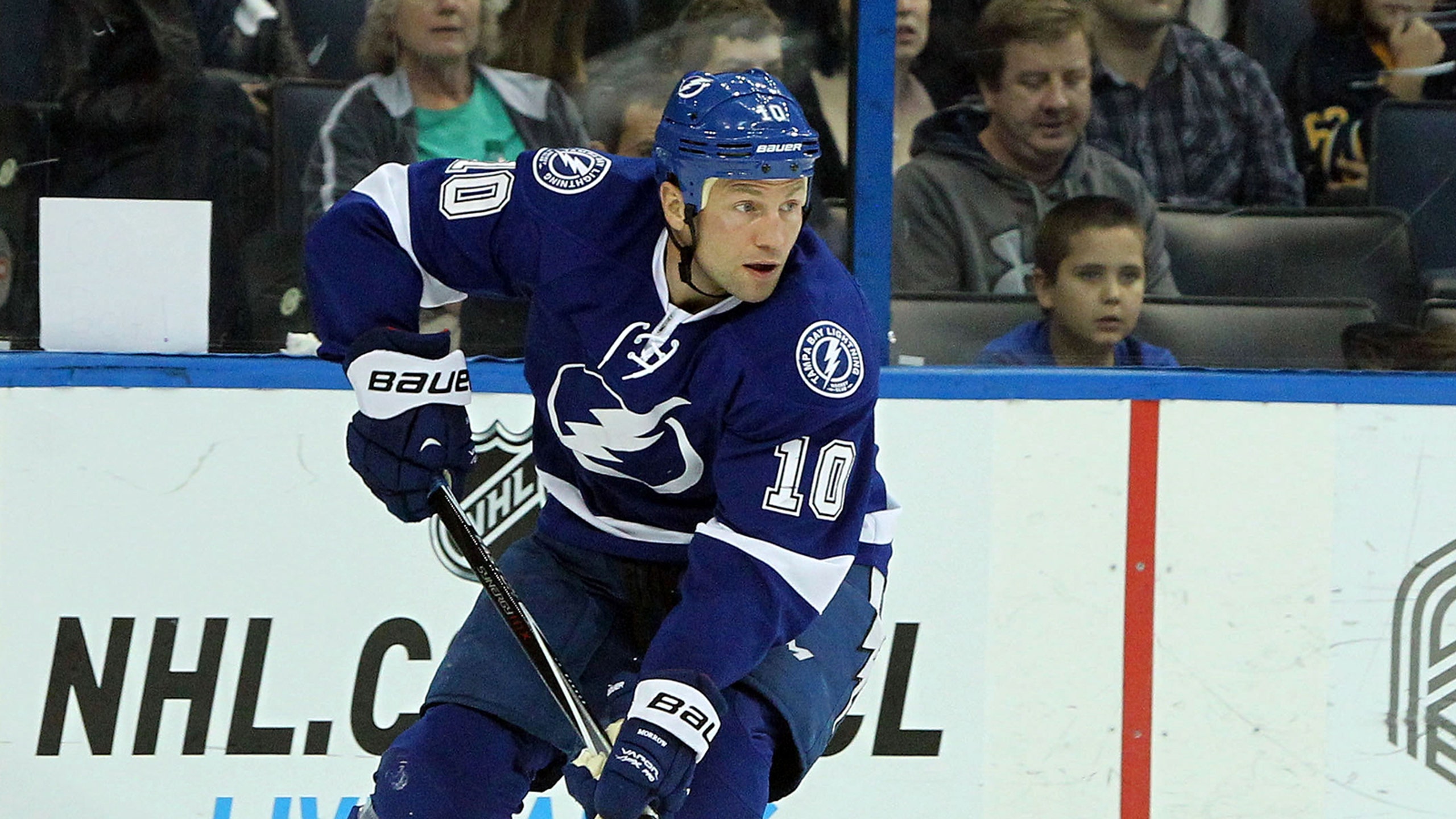 Ex-Stars captain Morrow bringing needed leadership to Tampa Bay
BY foxsports • February 5, 2015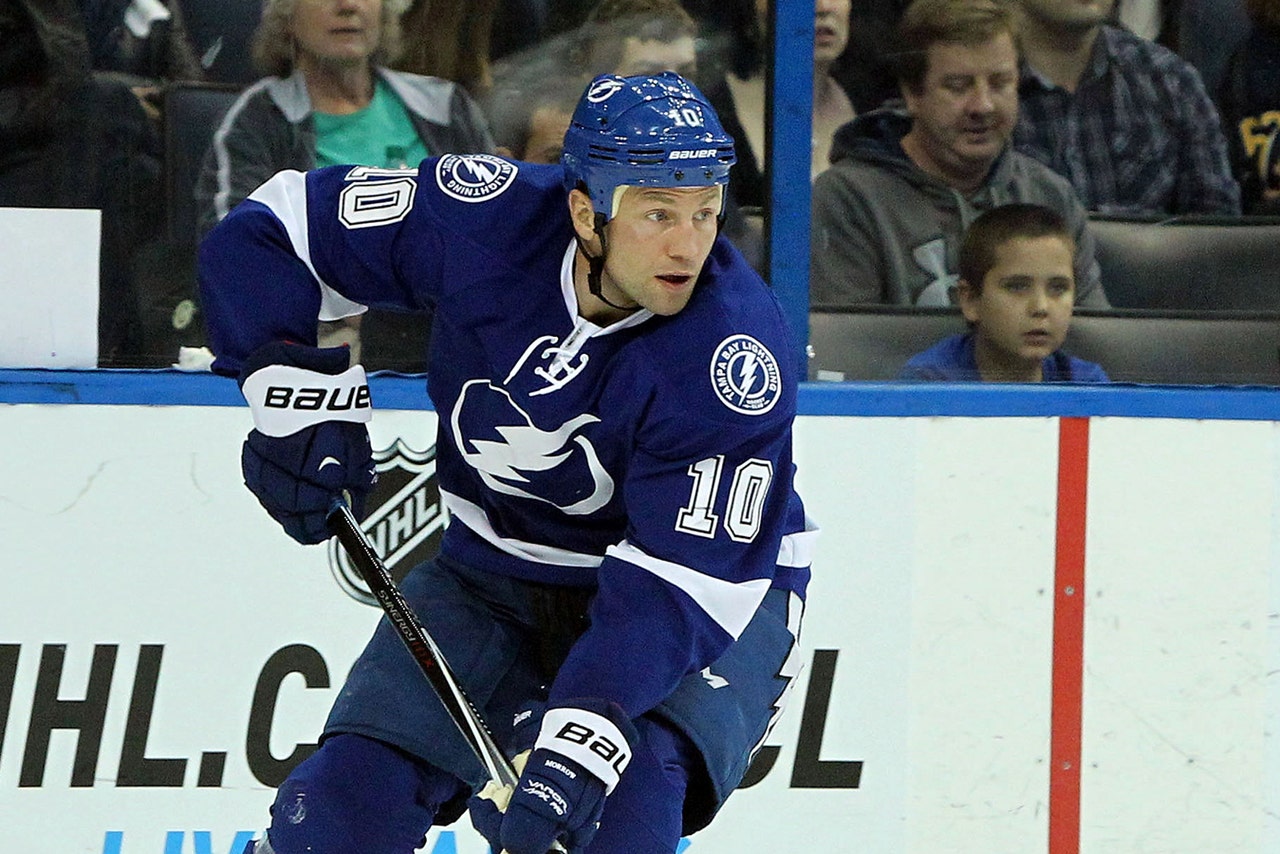 DALLAS -- During his nearly 13 seasons with the Dallas Stars, Brenden Morrow spent half that time in a leadership role as the club's captain before being traded to the Pittsburgh Penguins in March 2013.
Morrow, 36, who is now skating on the fourth line for the Tampa Bay Lightning, has also played for the St. Louis Blues since leaving Dallas. But with the former Stars captain returning to American Airlines Center for the second time as a visitor on Thursday night, he does so again holding a leadership role with his new club.
No, Morrow isn't wearing an "A" or a "C" with the Bolts, but he is still a valuable member of the roster who can mentor what is a pretty young squad. 
"I think I am coming into it," Morrow said of his mentoring role. "To get to this level, you have a certain amount of drive in you, so you want to contribute more, play more or you're always wanting minutes. In that sense, it is not always easy. I know how good this team is. I know I can't keep up with some of these guys, the way they move out there. I do enjoy coming to the rink every day. The young energy this group has is a lot of fun."
His second return to the AAC will obviously be much different than his first one, on Dec. 29, 2013 when he was with the Blues and a fitting tribute video, one which made No. 10 tear up a bit on the St. Louis bench, was shown in the arena, drawing a huge ovation from the Stars faithful to honor their former captain for all of his contributions to the organization.
But this time around, there will be no tribute video to speak of and Morrow admits he is almost treating this game like any other on the 82-game schedule.
"When you spend that much time here, I don't know if the ties are ever completely cut," he said after an optional morning skate on Thursday. "I think the first one is more emotional coming back. It was a lot tougher. This one is just another two points. Having the fathers on the trip is a nice experience and we'd like to get them a win here tonight."
Morrow is no longer a player who can log 20 minutes of ice time on a nightly basis, like he did for most of his time with the Stars, but that isn't why Lightning head coach Jon Cooper wanted No. 10 on his roster this season. Instead, he sees Morrow's value being in other equally important areas.
"Well, he's everything as advertised. I think does he play the 20 minutes a night he used to when he was captain here? No, but there was one element that we've needed in my short tenure here is leadership in the room, a player that holds not only your own team accountable but when he steps on the ice, when he's in your lineup he holds the other team accountable," Cooper said. 
Cooper added: "He carries a respect with him that everybody in the league knows and he plays hard minutes, below the dots. He's a hard guy to play against and he's what we needed. And as I said, where we are a big part is because of what Brenden Morrow's brought to our team."
On one hand, Morrow is over the fanfare and hype that goes with a player returning to face his longtime club for the first time. But as he makes his second trip back to Big D as a visitor, he admits he will probably never get completely used to being in the visiting locker room, especially after spending so much time in the home room right down the hall for so many years.
"It's kind of awkward being in the locker room, but it's just another rink when you get on the ice," Morrow said. "I think when you see the faces, it will be a little different tonight."
---