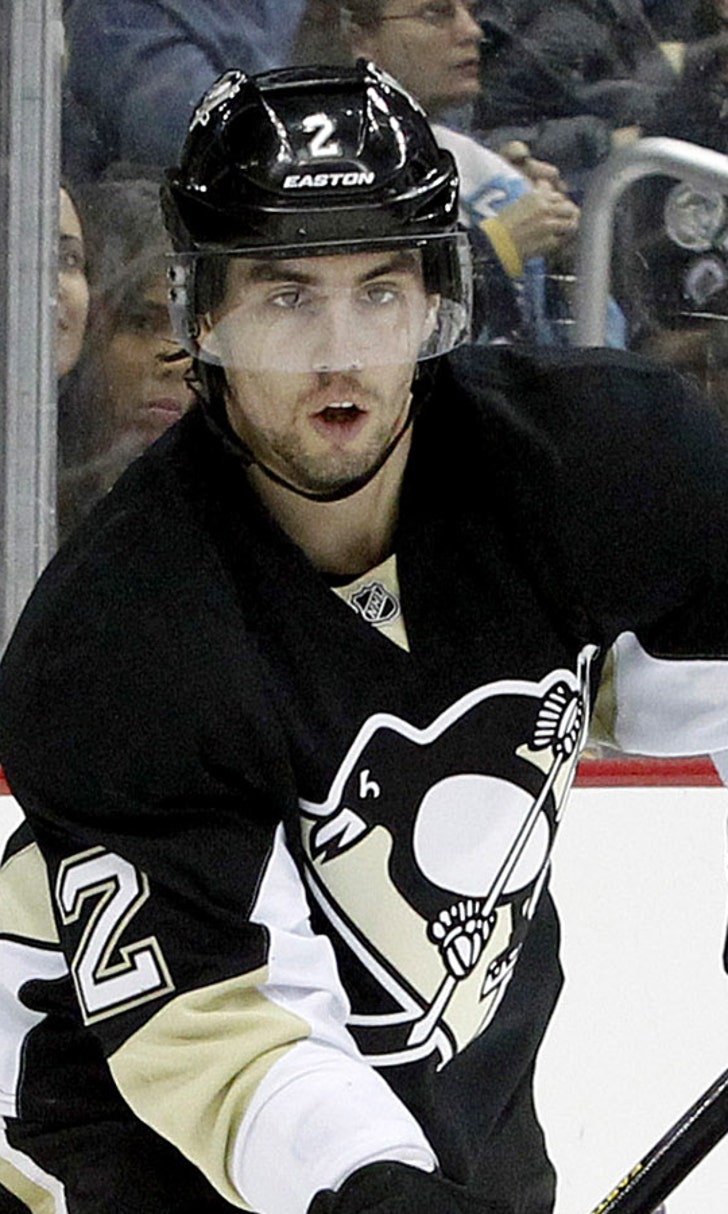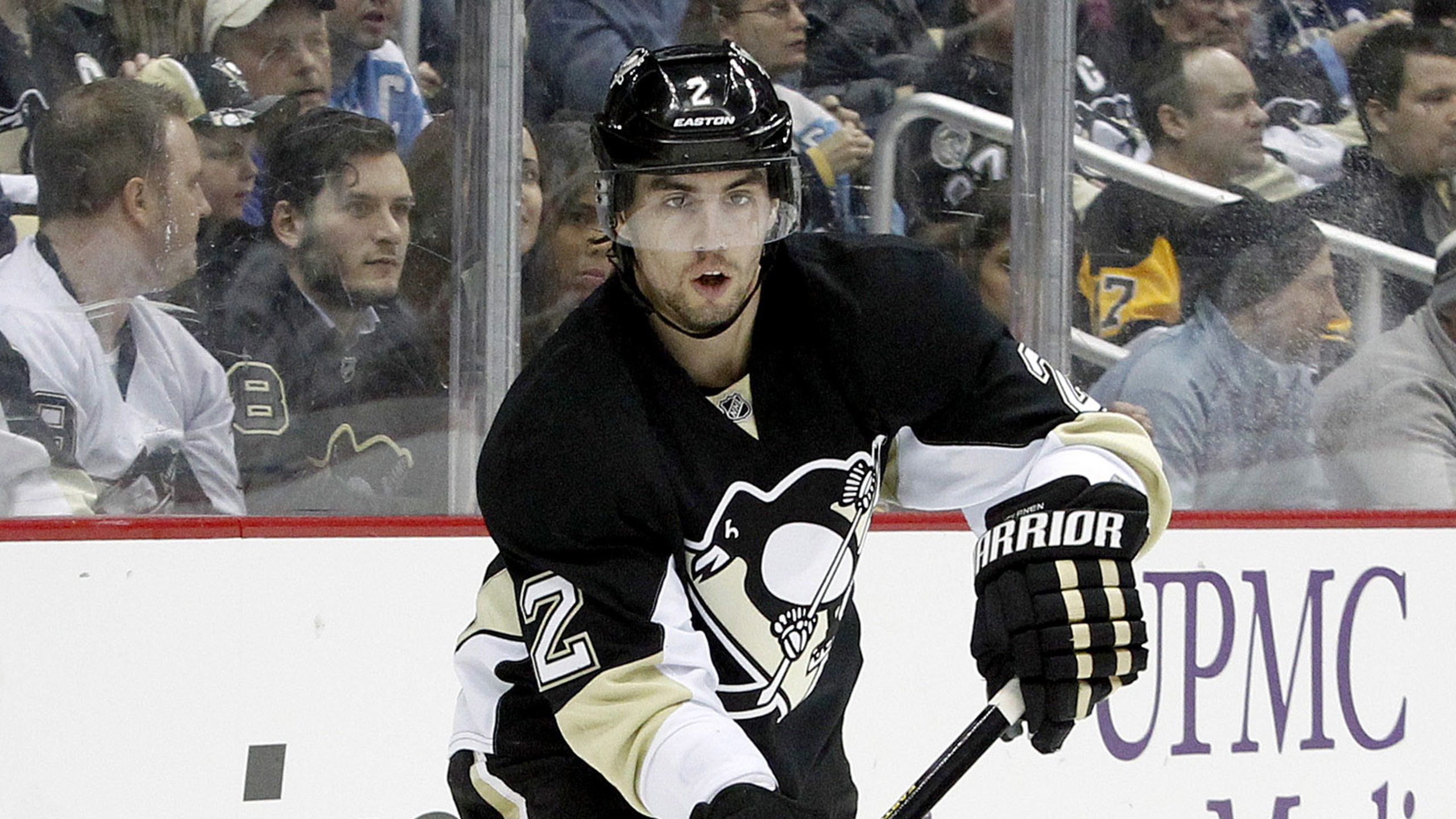 Ex-Star Niskanen having impressive year in Steel City
BY foxsports • January 25, 2014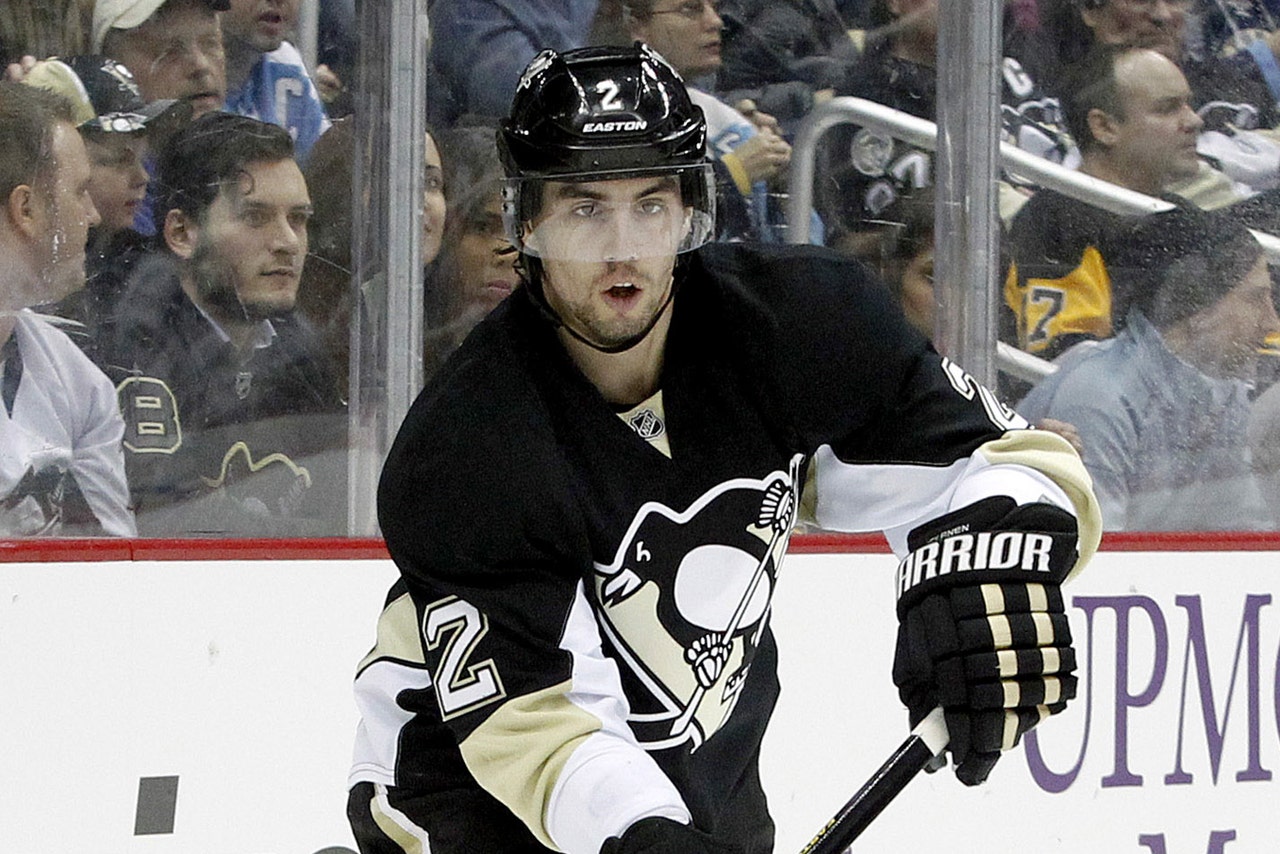 DALLAS -- One of the lasting highlights of Matt Niskanen's three and a half seasons with the Dallas Stars just might have come on Nov. 3, 2010, when during a 5-2 win over the Pittsburgh Penguins, he dropped the gloves with none other than Pens superstar Sidney Crosby.
Little did either of them know that only a matter of months later, they would become teammates in the Steel City as Niskanen was shipped to Pittsburgh with James Neal in a Feb. 2011 trade that netted Dallas defenseman Alex Goligoski.
Niskanen, the 28th overall pick in the 2005 NHL Draft by the Stars, has held a number of different roles during his two seasons with the Pens, but through 51 games this year, the 27-year-old blue liner is leading the NHL with a plus-29 rating and also leads all League defensemen with five game-winning goals, much to the delight of Pittsburgh head coach Dan Bylsma.
"We look back to that trade-James Neal came in and scored one goal and two if you include his one in the playoffs in his first half a year there and getting Matt Niskanen, kind of a throw-in, the perception of being a throw-in in the deal and now you're looking at guys who are a 40-goal scorer and Matt Niskanen, who is leading the league in a couple of categories for defensemen with game-winning goals, plus/minus," Bylsma said.
Bylsma added: "The season that he's had and what he's been to our team it's two high performers for our team. I always watch the Dallas Stars to watch Alex Goligoski play and (he's) certainly been a good player, but to get those two guys in that deal was huge for us."
Niskanen has already returned to Dallas once with the Penguins, so facing the club that drafted him and where he made his NHL debut on Saturday at American Airlines Center is not a new experience, but he still has fond memories of his time with the Stars, even if the tail end of his time in Big D under Marc Crawford didn't go all that well.
"I had some good years here, some bad ones too. It's good to come back here and see some familiar faces," he said. "There are a lot of nice people in this organization. I thank them for the time that I was here, and it is fun to come back and play these guys."
And speaking of familiar faces, there are only four players currently on the Stars-captain Jamie Benn, defensemen Trevor Daley and Stephane Robidas plus goaltender Kari Lehtonen, who were teammates of his in Dallas.
In fact, he's far from surprised that Benn now wears the "C" for his former club as he knew No. 14 was captain material all along.
"I thought almost from the first moment he came into the league, this guy is special," Niskanen said. "He had those characteristics where his attitude was contagious. His work ethic was contagious. Obviously, he's a competitor and a star player in the League now. You could tell that from his first couple months in the League that he had that capacity. (It's) no surprise."
Niskanen clearly maintains a soft spot for the Stars organization, but as he looks back on the trade that sent him to the Pens, he quickly realizes it was ultimately the best thing for him and the two other players involved.
"At that time, things weren't going well for me," Niskanen recalled. "I had zero confidence. I wasn't playing a lot and I had zero confidence and it was good to just get a fresh opportunity, a new set of eyes on you. I thank Pittsburgh for the opportunity to build myself out of it."
With the Pens returning to Dallas, both Niskanen and Crosby were inevitably asked after morning skate about their now-famous scrum over three years ago at the AAC. But the man who currently wears the "C" for Pittsburgh has put all that behind him and has enjoyed seeing Niskanen progress in a number of ways since coming to the Pens nearly two years ago.
"I think he's a guy who just continues to get better. I think he's been kind of thrown in different roles since he's been with our team. He's played a lot of power play at different times and really done a good job of that," Crosby said. "So I think he's just continued to get better, but probably the biggest thing is when he's been put in different situations he's just handled it well and has played really consistently for us."
---