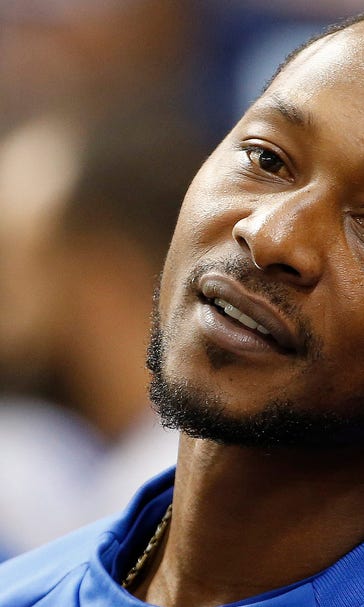 Ex-Royal Dyson plans to be a clubhouse cut-up with Mariners
February 21, 2017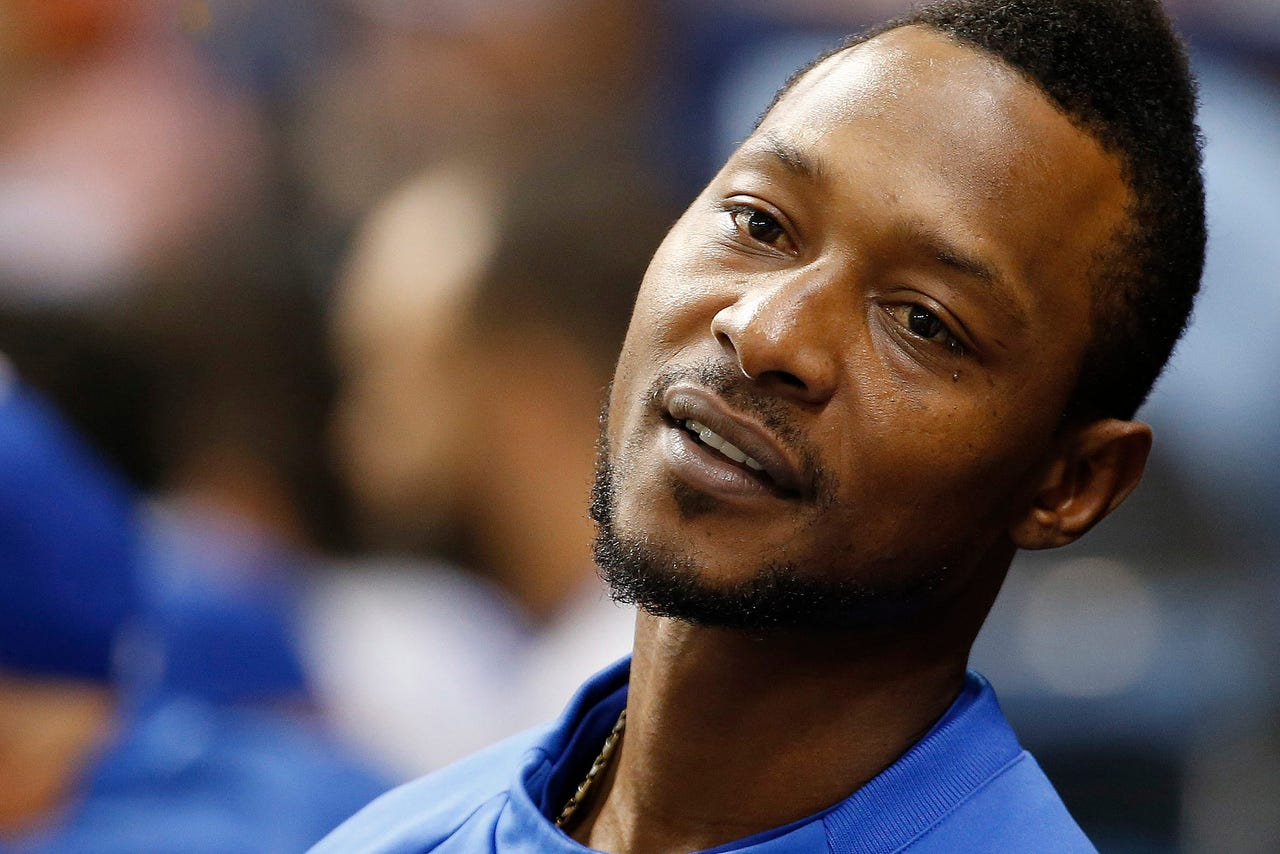 PEORIA, Ariz. -- Soon enough, Jarrod Dyson will be a vocal and emotional presence in the Seattle Mariners' clubhouse. He's just working on getting to know his new teammates first.

Dyson has the credentials and experience to back up his history of good-natured ribbing, jokes and holding teammates accountable. A former 50th-round pick, he spent the past seven seasons carving out a speed and outfield versatility role for himself on the Kansas City Royals.

Dyson is a career .260 hitter with 176 stolen bases. He'll have the green light to take off when he likes, at least in spring training, and also brings 11 outfield assists and only two errors in 95 games from last season.

"It's just my personality," Dyson said. "I'm a big guy that likes to joke on people or whatever, once I get to know them. Being in here (with Seattle) is something different, but I'm all for it and I love it. I can't be shy around here. I can't expect nobody to come over to my locker and say, 'Hey, I'm such-and-such,' so I've to got to get up and introduce myself to the guys."

Dyson also has a World Series championship ring from his KC days, something not lost on the Mariners, who traded for him in the offseason.

"It just means a lot of hard work paid off," Dyson said. "When I first got traded over here, I was like, I got a chance at winning. I watched these guys play last year and they missed it by a series or two. That's impressive, man."



Dyson is slated for at least a frequent role as a corner outfielder, which would be an expansion of how he was deployed in Kansas City. He'll help set the table for the heart of the Mariners' lineup -- Robinson Cano, Nelson Cruz and Kyle Seager.

"If I can get on base and steal a base, that makes it much easier for the guys behind me," Dyson said. "It's all about trying to do your job. Jean (Segura) and myself at the top of the lineup, we're just trying to get it done."

Dyson was close with the late Yordano Ventura, the Royals pitcher who died in an auto accident last month in the Dominican Republic. Dyson tells a story about a side of Ventura many did not know, opposite from the hard-throwing hurler who backed off hitters with inside pitches and was demonstrative on the mound.

Dyson traveled to the island to pay his respects with former teammates at Ventura's funeral. He recalled how Ventura, when the team went on the road, would at times seek out Dyson for encouragement.

"That was family to me," Dyson said, his voice lowered. "We built a relationship that money couldn't buy or break up. Everybody knew him as a firecracker on the mound, but he was a really nice guy.

"The majority of every loss he had last year, he'd cry about it because he felt he let the team down," Dyson said. "He'd want to know if everybody was mad at him or anything like that, and I'd tell him all the time, we got your back, no matter what."

With the Mariners, Dyson said, he'll respect that the clubhouse belongs to those who have already been with the team but won't stop being the guy who looks to fire up his teammates or lighten the mood when the time is right.

"Even though he wasn't always a regular everyday player, he was not afraid to speak his mind," Mariners manager Scott Servais said. "I think it's a great fit for us, what he does on the field. We've got to get him more comfortable in the clubhouse. He's not quite there yet."

NOTES: Seattle's hitters took batting practice Tuesday against actual pitching for the first time in spring training. ... Reliever Steve Cishek played catch on Tuesday as he comes back from hip surgery, making 25 throws with a member of the training staff. ... Servais took a few minutes to speak with the visiting Oregon State baseball team, which is in the area for a couple of games this week.
---
---