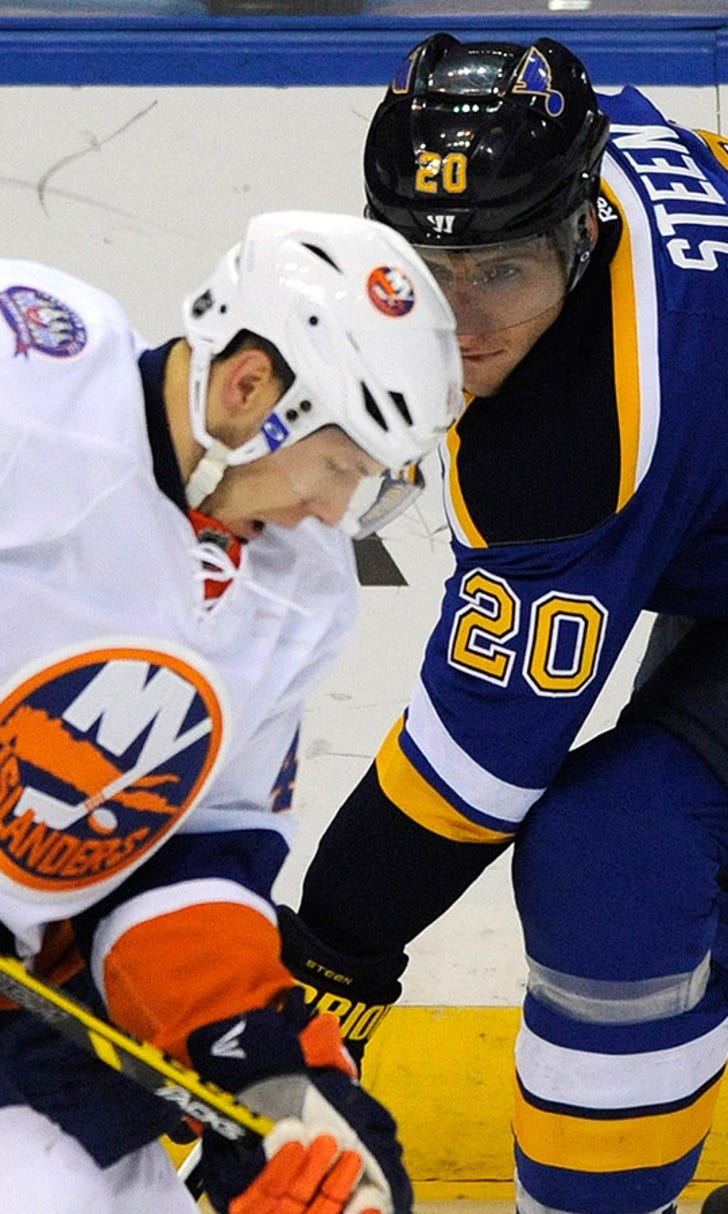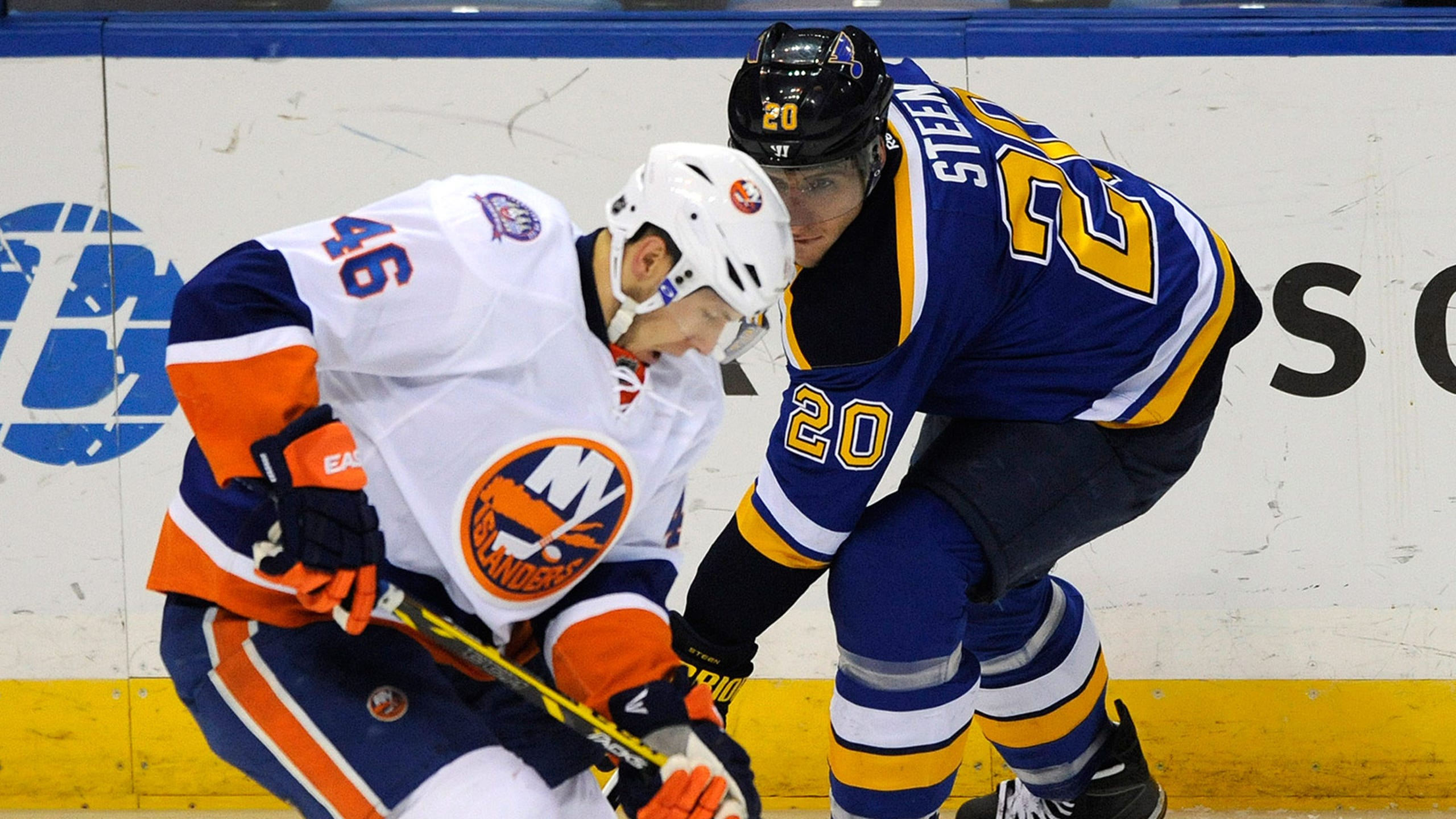 Even a less explosive Steen is a spark for the Blues
BY foxsports • December 12, 2014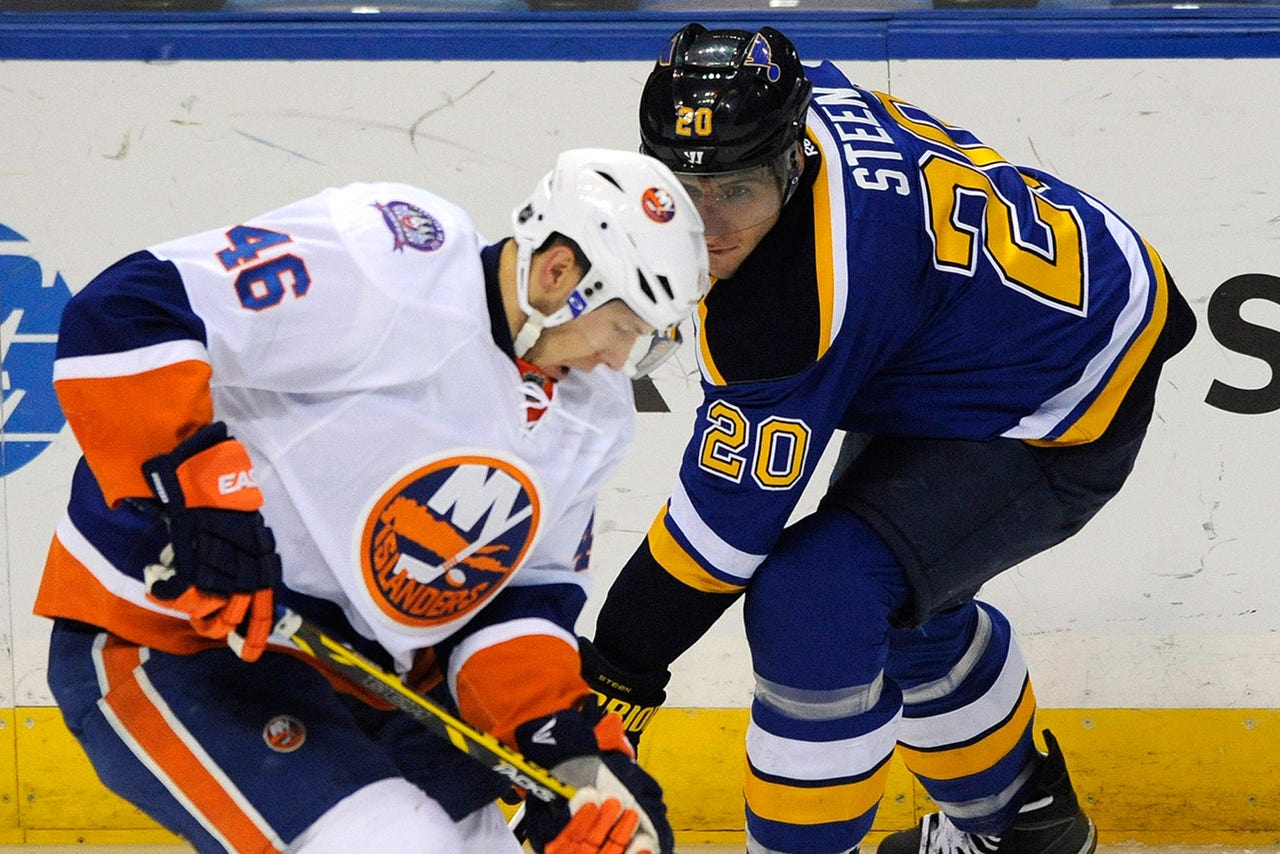 Alexander Steen provided an instant lift for the St. Louis Blues upon his return from a brief absence, and they hope it's a sign of things to come.
He'll look to lead the Blues to a fourth straight win Saturday night when they visit the Colorado Avalanche.
Steen scored two goals and added an assist in Thursday's 6-3 home win over the Islanders after missing two games with a lower-body injury. His first goal came 5:58 in while his second broke a 2-all tie at the 4:32 mark of the third period and was the first of four over the final 20 minutes for St. Louis (19-8-2).
Steen is operating at a less explosive pace this season with seven goals in 27 games after scoring a career-high 33 in 68 contests in 2013-14, but perhaps Thursday's performance can serve as a spark. Steen had one point in four games before being sidelined.
The Blues are 10-2-1 when Steen has at least one point.
"He's such a skilled player," goaltender Jake Allen said. "He's such a workhorse leader for us. He can do it all. It just goes to show how good of a player he actually is. He's an underrated player in the league, but we know how valuable he is to our team."
Steen has three goals and one assist in his last four games against Colorado.
Allen had 25 saves in his first action since being pulled after he gave up three goals in the first period of last Saturday's 6-4 win over the Islanders.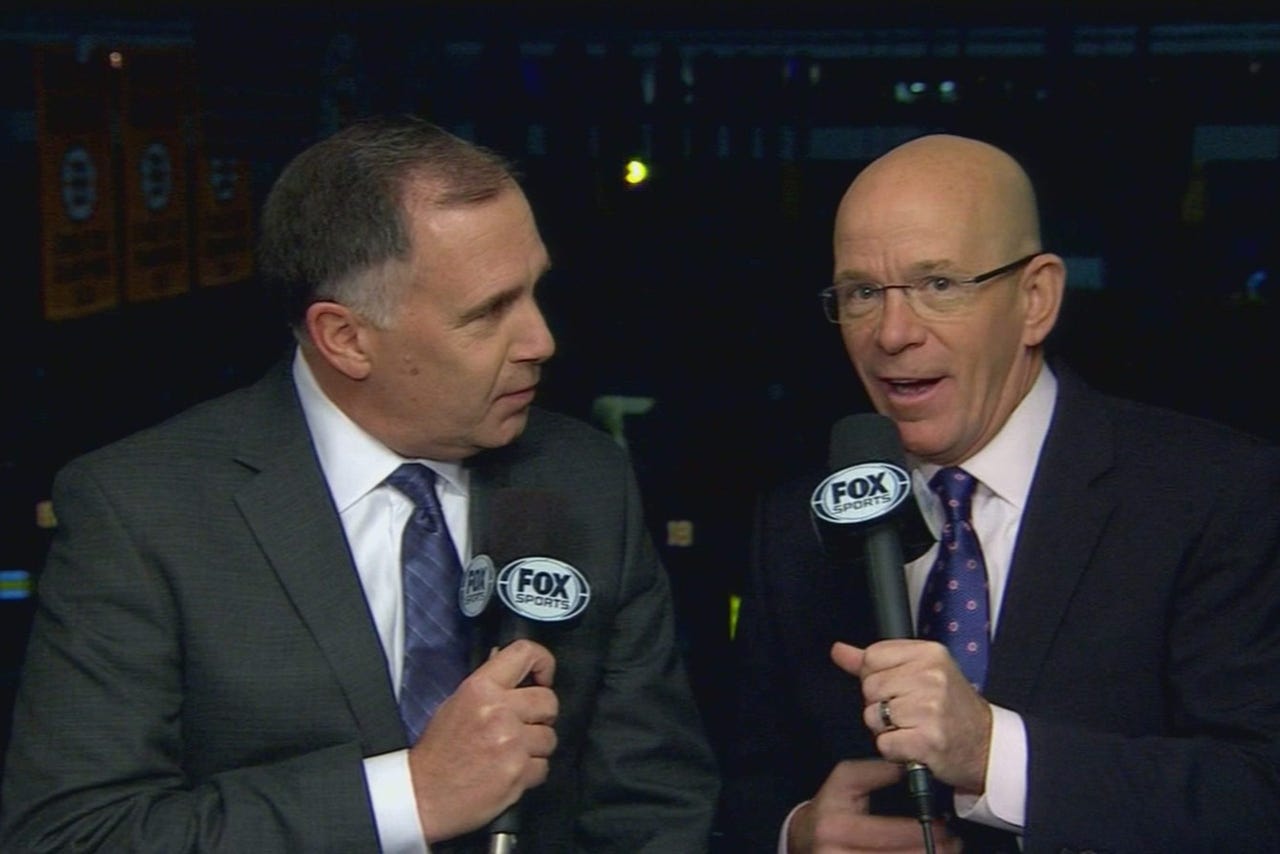 FOX Sports Midwest coverage of the Blues-Avalanche game begins at 8 p.m. Saturday with Blues Live.
"I wanted to just get back on track," Allen said. "Just to feel good about myself again. I felt very in control tonight and kept the game simple."
Colorado (10-13-6) ended a four-game skid with Thursday's 4-3 shootout win against Winnipeg. Jarome Iginla and Ryan O'Reilly scored in the final 7:05 of regulation to force overtime.
Matt Duchene had a goal and an assist, giving him three of each over his last six games.
The Avalanche have won four of their last five that have gone past regulation after dropping their first five such games. They were an NHL-best 15-8 in shootouts or overtime in 2013-14.
"We were resilient and it was a nice comeback," coach Patrick Roy said. "To win in the shootout was good for us. You always hope a game like this will bring confidence and a belief in ourselves."
St. Louis Classic: Watch the Blues-Avalanche game on large-screen TVs while skating at Steinberg Ice Rink.

Tyson Barrie's 20 points are tied for the team lead, but he has none in three straight games and is without a point in eight career matchups with St. Louis.
Nathan MacKinnon's five-game point drought ties his longest as a rookie last season, though he has a goal and an assist in each of his last two meetings with the Blues.
Colorado scored two third-period goals to force overtime at St. Louis on Nov. 1, but Joakim Lindstrom was the only player to score in the shootout in the Blues' 3-2 win -- their fifth in six meetings. Vladimir Tarasenko had both of St. Louis' goals and has five goals and three assists in his last seven games.
The Blues are seeking their first-ever three-game winning streak in Colorado.
---