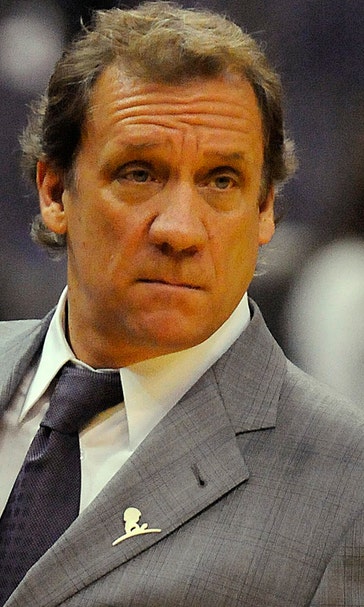 Ervin: Saunders attacking job with tenacity Wolves need
BY foxsports • August 14, 2014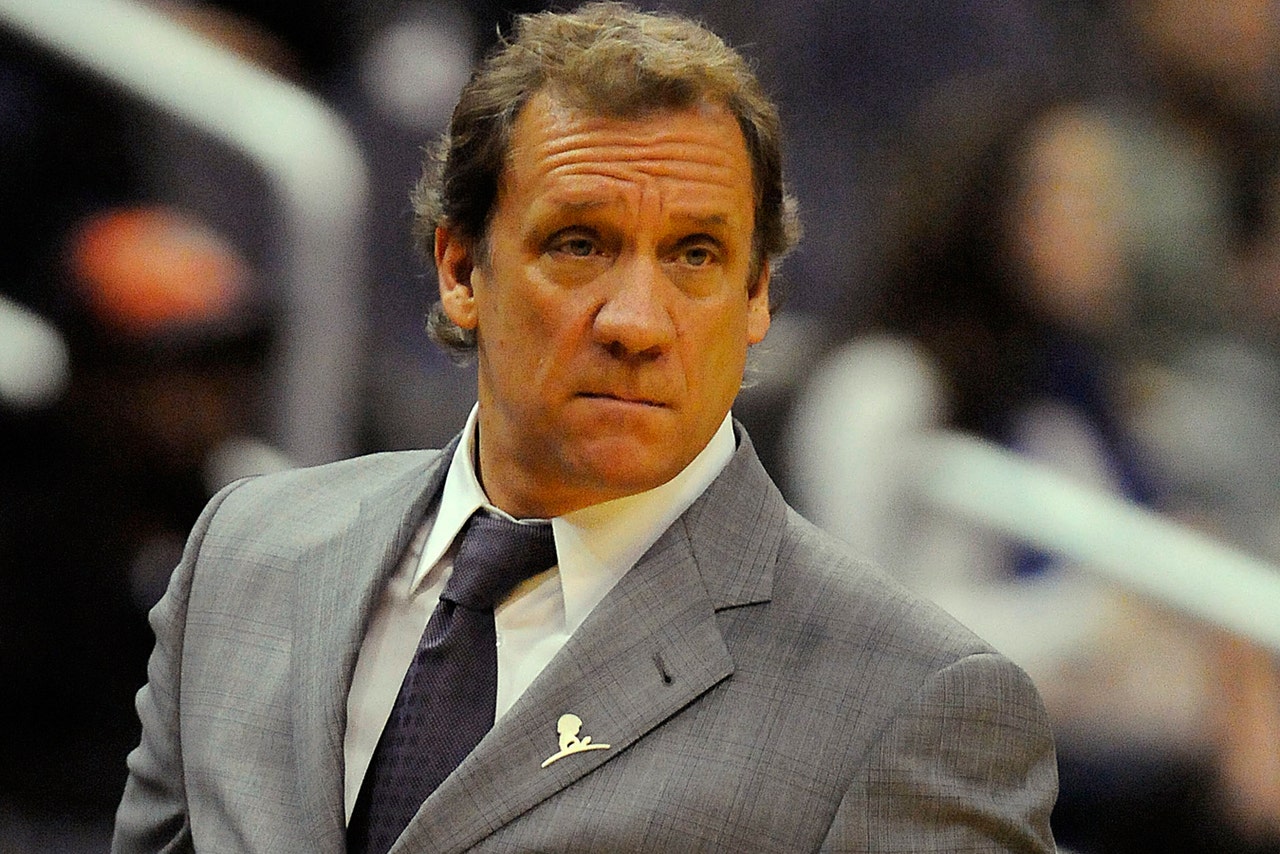 MINNEAPOLIS -- It was an impossible ask, really.
Take over a franchise that's been in disarray since shortly after its owner fired you. Construct and develop a roster crippled by baffling draft decisions and trades enacted by the previous regime. All the while, convince a superstar entertaining notions of defecting to change his mind.
Flip Saunders knew what he was getting himself into. Now, he's in it.
Set to culminate Aug. 23 when the Kevin Love trade can become official, Saunders' first year and change back in the Timberwolves fold has been anything but peaceful. Immediately, he jumped in the fiery lake of trying to keep Love around after five disappointing seasons and an owner he felt disrespected him. No avail.
He was faced with a Hall of Fame coach's career fading into the sunset and presented a chance to bring some longer-term stability to the top of an ailing organization in the midst of an NBA-worst 10-year playoff drought.
Nope.
With David Kahn out of the picture, Saunders was tasked with cleaning up the mess his predecessor left behind. A series of ancillary moves have been aimed at doing so, but the results have yet to manifest themselves.
What is becoming clear, though, is that Saunders is attacking his full control of Minnesota's basketball operations with the same zeal he displayed on the bench here from 1995-2005, a span that brought eight straight playoff appearances and the club's only Western Conference finals appearance. There is little head-in-sand burying taking place inside Saunders' office at 600 First Avenue North.
His proactive approach hasn't borne great fruit. But the ship is being steered now, rather than seemingly left at the tide's mercy.
It's a dose of realism that registers as refreshing toward observers of a franchise that drafted Jonny Flynn, Wesley Johnson and Derrick Williams with top-six picks and withheld a max extension from Love.
The Love deal, which can't be completed for another nine days, is the defining mark of Saunders' second tenure here thus far. Landing No. 1 overall pick and projected star Andrew Wiggins from Cleveland is notable on its own, but the shrewd patience with which Saunders operated this summer has been his most lauded accomplishment.
Once Love made it clear he would indeed opt out of 2015-16 on his contract and potentially walk away for nothing, Saunders began sifting through trade offers. But he didn't jump the gun, waiting till after the draft to consummate a deal.
He also didn't budge when Golden State refused to offer Klay Thompson in another proposed transaction. He took the same approach with Wiggins, refusing to agree to terms that didn't include the 19-year-old Kansas product.
No team that has its centerpiece passively-aggressively force his way out comes out of these deals better -- at least not right away. But if Wiggins can parlay his freak athleticism and excessive wingspan into the kind of player scouts perceive him to become, this could represent the greatest coup of Saunders' managerial career.
Depending on the outcome with Wiggins, it's the kind of deft maneuver that could make up for a series of more easily-scrutinized decisions.
After his May 2013 hiring, Saunders' first summer on the job was aimed at balancing a poorly-crafted roster in attempt to build a playoff contender. His choices to re-sign unrestricted free agent Chase Budinger and restricted free agent Nikola Pekovic backfired a bit, as injuries continued to plague both players. Minnesota needed a 3-point threat at shooting guard, and Saunders landed it in Kevin Martin. A defensive presence was required, too; enter Corey Brewer and Ronny Turiaf.
He brought on scouting whiz Milt Newton to assume general manager responsibilities, too -- a scout advanced in knowledge and credibility who could also be a sounding board.
But the Martin and Pekovic contracts are bloated. Pekovic's never played more than 65 games in a season, yet he earned maximum-length five-year, $60 million contract. Martin, 31 and apparently incapable of playing a lick of defense, enters the second season of a four-year, $28 million deal this year.
Last year's draft was a similarly-mixed bag of question marks and potential.
After earning second-team all-rookie honors, center Gorgui Dieng looks like a steal at 21 (so far). But Shabazz Muhammad, whom Minnesota landed at 14 after trading the No. 9 overall pick to Utah, is a load of raw, undeveloped athleticism -- not unlike fellow UCLA one-and-done Zach LaVine, whom Saunders selected 13th overall this year.
Then came a season that left the franchise appearing as unsettled in mid-April as it had been at the end of October. Saunders traded Williams for little-used Luc Richard Mbah a Moute, a minimal return for a former No. 2 overall pick. Before and after, he watched Love take over games while he and his teammates failed to close them out, finishing 10th in the West and well out of the playoff spot they'd hoped to procure.
Questions surrounding Love's future were a constant theme. So were inquiries as to coach Rick Adelman's status beyond 2014 as his wife continued to battle health issues. When the 67-year-old hoops sage retired, few were surprised.
But Saunders' eventual decision to name himself head coach in June registered higher on the shock meter, considering he'd downplayed the possibility and came close to hiring Dave Joerger away from Memphis to lead the team's bench directives.
It's not a long-term solution, Saunders and owner Glen Taylor say. There are plenty of other decisions to be made before training camp, too -- including Philadelphia's Thaddeus Young in the Love trade, negotiating an extension for Ricky Rubio, and deciding how to pare down the roster before the Wolves' Oct. 29 opener at Memphis.
One 40-42 season makes it hard to characterize Saunders' infant try at bringing this franchise back to respectability. But if his approach gives any indication, there's little room for passivity in the front office.
And that, in itself, represents progress.
Follow Phil Ervin on Twitter
---