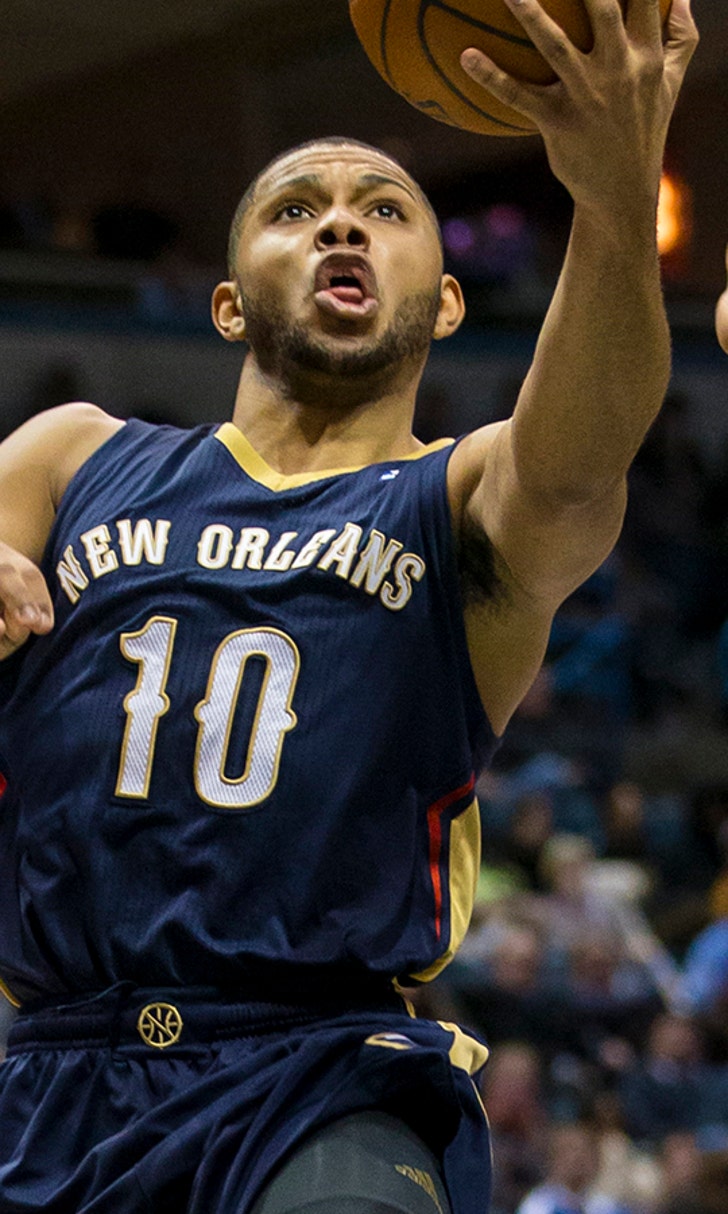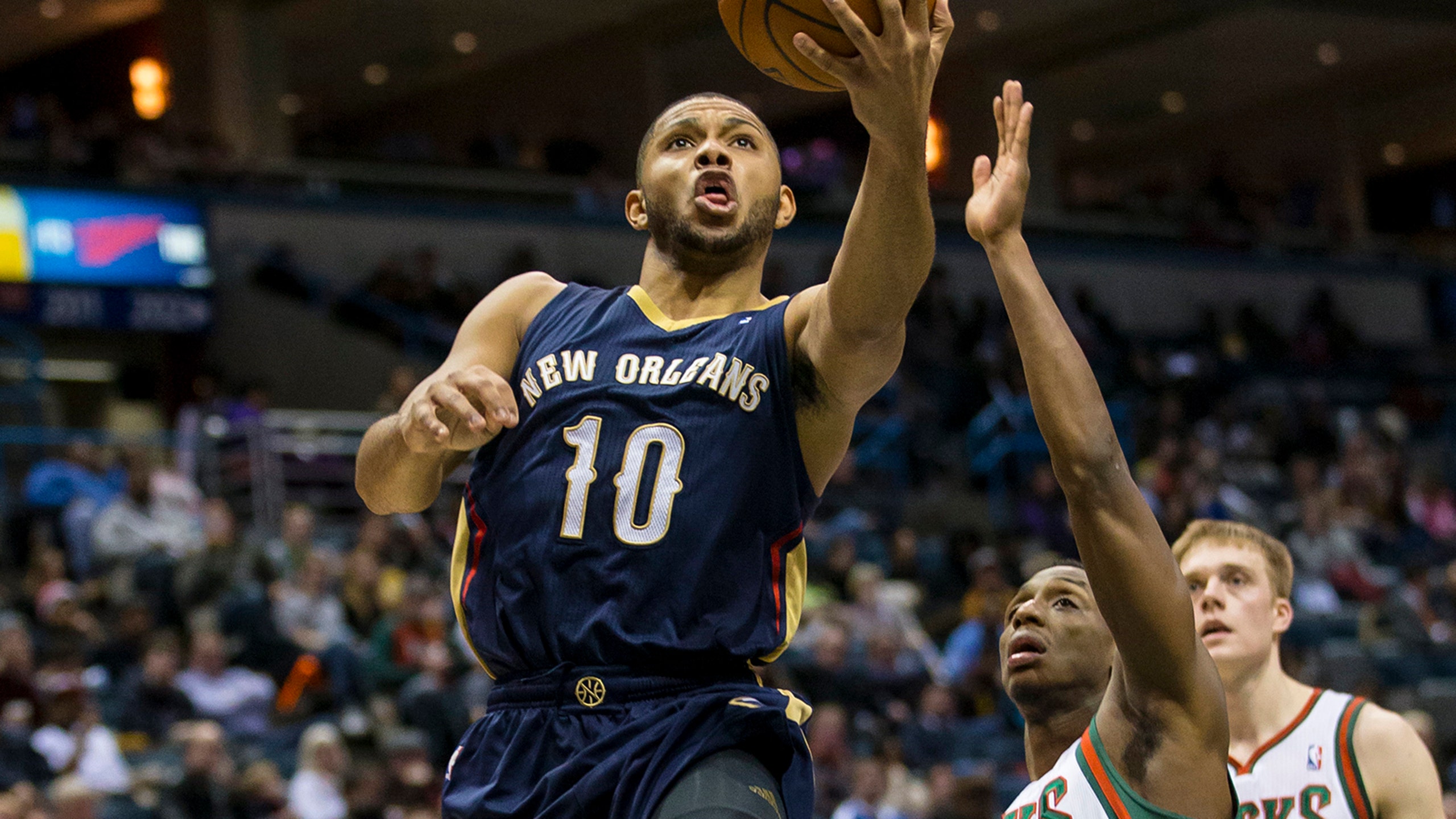 Eric Gordon working toward return
BY foxsports • December 15, 2014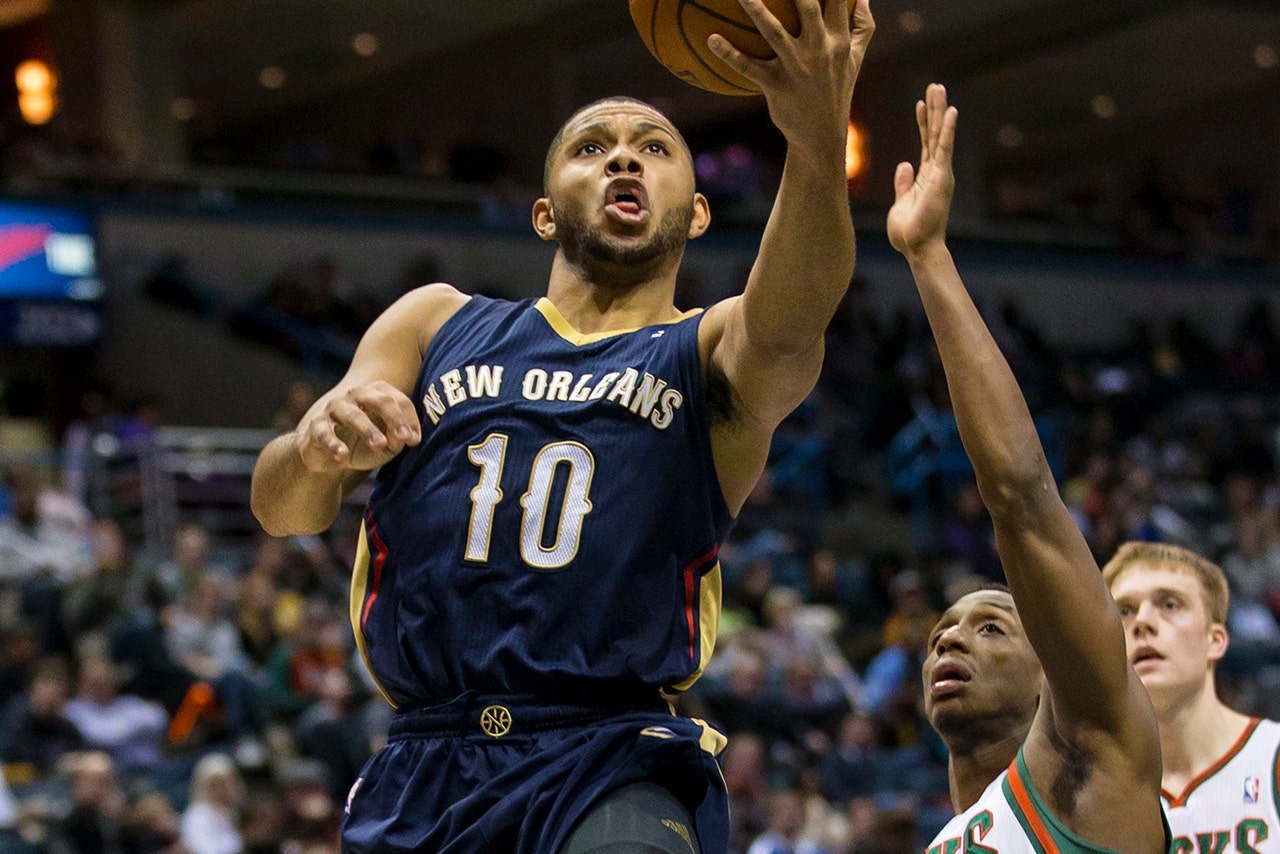 Eric Gordon's progress has been slow and painful, but the Pelicans' shooting guard is at least seeing improvement in his left shoulder.
Gordon is trying to avoid having surgery to repair a torn labrum. Instead, he's relying on a detailed physical therapy routine to try and strengthen the muscles around the injury.
"I have good and bad days," Gordon said. "It's getting progressively better."
Gordon can now work his shoulder out with a 15-pound weight. Normally he'd use a 60-pound dumbbell.
"There's a 2-3 week timetable for me," Gordon said of the decision to either have surgery or try to return to the court. "I'm going to abide by that timeline and not rush anything. It is getting better without me feeling timid or having too much pain."
Gordon has tried popping off a few shots. That motion triggered pain. However, Gordon can dribble and run without discomfort.
Gordon's labrum tore on November 22 during a contest versus the Jazz in Utah. A collision with Alec Burks pulled Gordon's shoulder out of socket. When Gordon's shoulder popped back into place, his labrum tore completely.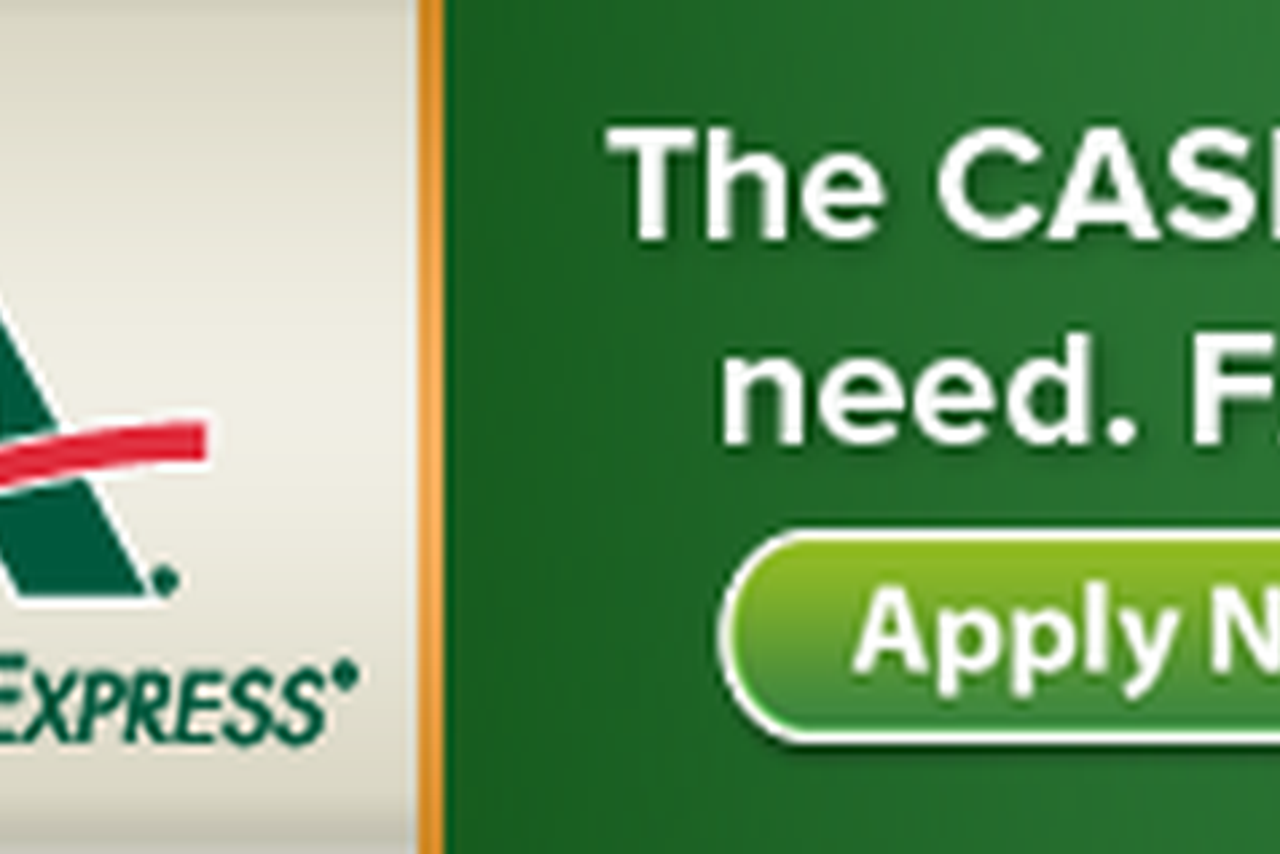 MORE FROM FOX SPORTS SOUTHWEST: 
- VOTE: College football playoff of BCS era champions
- Ranking NFL quarterback salaries
- Oldest player on every NBA team
---