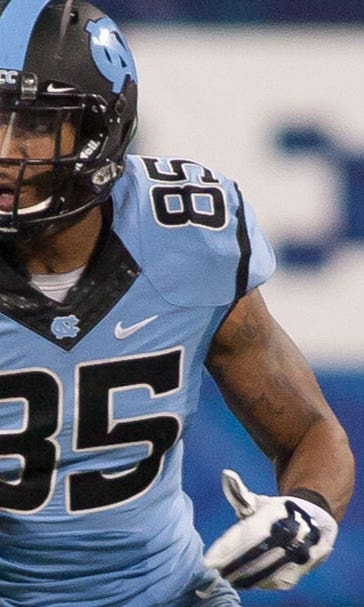 Eric Ebron gets engaged, then drafted by Lions with 10th overall pick
BY foxsports • May 8, 2014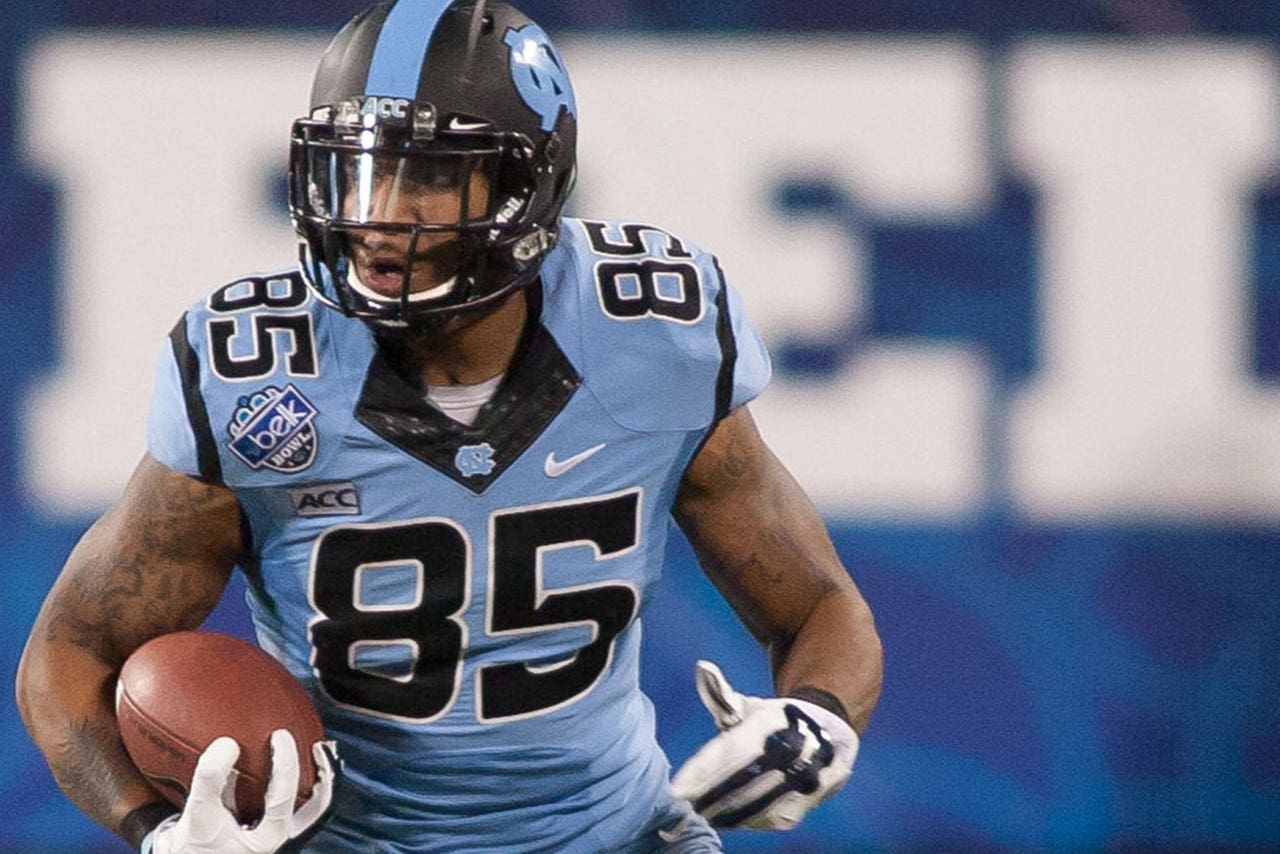 ALLEN PARK, Mich. -- Eric Ebron is going to have a difficult time matching the day he had Thursday.
He went to the top of the Empire State Building in the afternoon to get engaged and then walked across the stage at Radio City Music Hall later that night after commissioner Roger Goodell called his name as the No. 10 pick overall in the NFL Draft by the Detroit Lions.
"They're both incredible," Ebron said when asked to rank the two life-changing events. "I'm going to go with getting engaged because that's my personal life, but with the Lions, it's right there. It's right there."
Ebron said he met his girlfriend, Brittany Rountree, when he got to college at North Carolina, and they've been going together for the last two years.
"Went to the top of the Empire State Building, got down on one knee, proposed," Ebron said, describing the first magic moment of the day.
"I've been thinking about it for the past month, but I've known I was going to do it confidently for the past week or two."
A few hours later, the Lions came calling, hoping that Ebron -- a 6-foot-4, 250-pound tight end/receiver -- will bring a special dimension to their offense.
Ebron has exceptional athleticism for his size, but the rap on him has been that he drops passes a little too often and isn't a very good blocker.
Lions coach Jim Caldwell and offensive coordinator Joe Lombardi dismissed the idea that those two areas could be an issue.
What they see is a downfield threat in the passing game to go with receivers Calvin Johnson and free-agent addition Golden Tate.
"He fits us because he can do some of the things that coach (Lombardi, the New Orleans Saints' former quarterbacks coach) did with (tight end) Jimmy Graham in New Orleans," Caldwell said.
Caldwell added of Ebron: "He's a difference-maker. He's a matchup nightmare as a tight end. This guy can run routes, get open and get separation. This guy can get downfield and make big plays for us. We expect a big impact from him.
"When you talk to (quarterback) Matthew Stafford, he'll tell you (that) you can never have too many weapons. This just adds another weapon for us."
Graham -- who's 6-7 and 265 pounds -- made 86 catches for 1,215 yards and 16 touchdowns for the Saints last season, when he was named the league's All-Pro tight end. He's constantly creating mismatches because of his size and speed.
Ebron expects to be used by the Lions "the same way Jimmy Graham was when he (Lombardi) was coaching Jimmy Graham." Ebron had 62 receptions for 973 yards and three touchdowns as a junior with the Tar Heels last season
"That just adds a whole new element to your offense -- a tight end that can run like that, that maybe you can take advantage of a little bit more easily than you can another receiver," Lombardi said. "They're not exactly the same player (Ebron and Graham), but they're both very athletic guys.
"Jimmy's got a little bit more length. Eric might have a little more quickness."
Lombardi plans to use Ebron and starting tight end Brandon Pettigrew on the field together at times, while Joseph Fauria, who caught seven touchdown passes as a rookie, is likely to keep his role in the red zone.
Lombardi believes Ebron is a better blocker than he's been given credit. Caldwell, meanwhile, thinks Ebron has "good hands," despite some of those drops.
"He's very competitive," Caldwell said. "There might have been a situation where he's dropped one and he'll come back and catch three and score on a couple as well."
Ebron said he's worked hard on correcting the problem.
"It's a work in progress," he said. "Not everybody catches every pass. Jerry Rice never caught every pass. But it's just something you've got to work on consistently. "I progressed. I went from having a lot of drops my sophomore year to very, very little drops my junior year. It's just a continuous work in progress."
For the Lions, weeks of rumors and speculation that they might trade up to get Clemson receiver Sammy Watkins came to a crushing halt about 35 minutes into the draft. Instead, it was the Buffalo Bills who pulled off the deal to move up from the ninth pick to No. 4 to draft Watkins.
The trade cost the Bills first- and fourth-round picks next year, in addition to flip-flopping first-round picks with the Browns this year.
Mayhew said he looked at moving both up and down, and eventually decided the price wasn't right in either case.
Another receiver who was considered a possible target if the Lions traded up, Texas A&M's Mike Evans, was taken by Tampa Bay with the seventh pick.
When it came time for the Lions to pick, they had the choice of two local players -- Taylor Lewan, an offensive tackle from Michigan, and Darqueze Dennard, a cornerback from Michigan State -- but they went for the tight end who plays more like a receiver.
It was the second-best thing that happened to Eric Ebron that day.
Click here to listen to Ebron's telephone interview with the Detroit media.
---