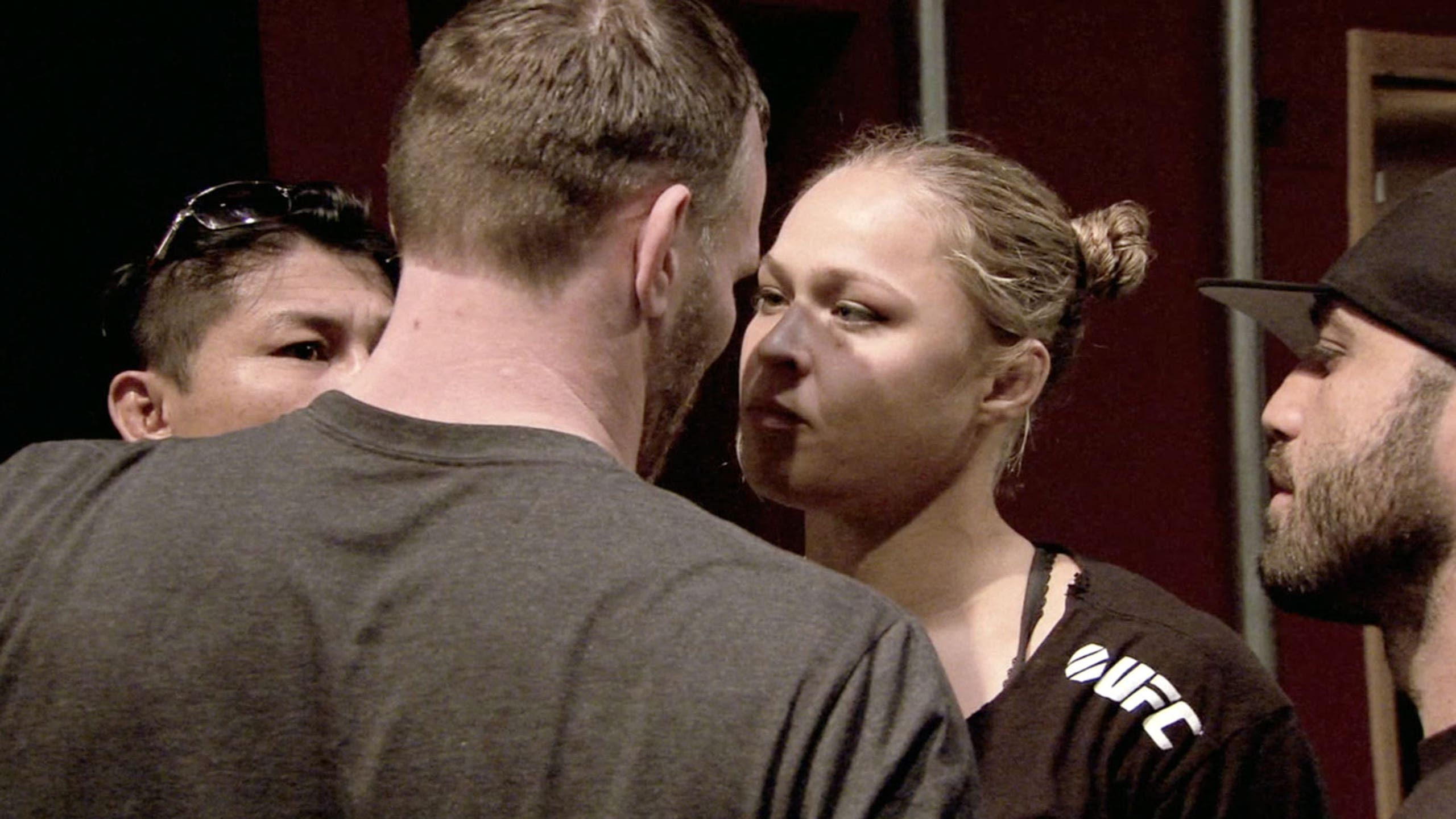 Episode 4 Preview: Emotions running high
BY foxsports • September 23, 2013
Previously on The Ultimate Fighter...

Old issues between the opposing coaching staffs reared their heads when the two teams sat down together to watch a UFC event at the Red Rocks Hotel & Casino. with the friction between Ronda Rousey and Miesha Tate's boyfriend and Team Tate coach Bryan Caraway was dredged up once again.

In the cage, Team Tate's Chris Holdsworth earned the first win on the men's side of the competition with a first-round stoppage over Team Rousey's first pick, Chris Beal.

Still in charge of the fight selection, Miesha Tate tabbed seasoned veteran Roxanne Modafferi to take on Team Rousey's last pick, Jessica Rakoczy, in the next pairing.

Here's a look at what to watch for in Episode 4 of The Ultimate Fighter: Team Rousey vs. Team Tate.

Continued Drama Between Coaches

Let's just go ahead an acknowledge something, right here, right now:

Ronda Rousey is not only the UFC women's bantamweight champion, but she's also a world champion at manufacturing ways to be pissed off and irritated with Miesha Tate. Not surprisingly, that trait carries over to her protective head coach, Edmond Tarverdyan.

As we saw in Episode 3, they're clearly still heated about Bryan Caraway's comments, despite the fact it was over 18 months ago and has apologized repeatedly. So you can imagine that being in such close quarters with one another for the whole season, it won't be the last time a war of words ensues.

It will also be interesting to see if Rousey continues to stomp around scowling and complaining about every fight Tate picks. This is a competition, and Tate is simply looking to give her team members the best chance to win possible.

It's gamesmanship, and while that may not meet the standards of the 'Code of Rousey,' it's worked out pretty well for Team Tate so far.

How Will Fighters Respond?

There is a history of tension between the coaching staffs, but so far, there doesn't seem to be any beef between the contestants, except being annoyed with Juliana.

Will that change as the season progresses? In previous years, we've seen factions and sub-groups develop inside the house, and competitors take on the personalities of their coaches.

So far, the members of Team Rousey are just using Ronda's pissed off, 'us against the world' attitude as motivation to secure their first victory, as opposed to adopting that mindset themselves. There is no mean-mugging and through three episodes, we haven't even seen any smack talk between the two sides.

No drunken challenges? No random mayhem and destruction? Everyone getting along like one big, happy family? Haven't these people watched The Ultimate Fighter before?

Fight #3: Roxanne Modafferi (15-10) vs. Jessica Rakoczy (1-3, 1 NC)

For the second fight on the women's side, Team Tate selected the veteran Modafferi to square off with Team Rousey's Rakoczy, arguably the least experienced MMA fighter in the house, setting up another classic grappler versus striker battle.

While Modafferi has more than six-times as many fights in her professional career as Rakoczy, the Canadian neophyte made a late transition to MMA after compiling a 33-3 record with multiple world title wins as a boxer.

Digging deeper into their respective careers, Rakoczy dove head-first into the sport, losing the first three bouts of her career against far more experience and accomplished fighters.

Conversely, Modafferi compiled a 13-4 record over the first five years of her career, sharing the cage many of the best female fighters in the sport, including Team Rousey's Shayna Baszler and Tara LaRosa, who was eliminated in the qualification process. Since that time, however, 'The Happy Warrior' has gone just 2-6, losing five consecutive contests prior to making it into the house with a first-round submission win over Valerie Letourneau.

Will the experienced grappler prove to be too much for the MMA newcomer or will the Canadian boxing champion with just five MMA fights follow in the footsteps of Team Tate's Juliana Pena and get the better of a well-respected veteran?

You'll have to tune this Wednesday at 10p ET on FOX Sports 1 to find out.
---
---