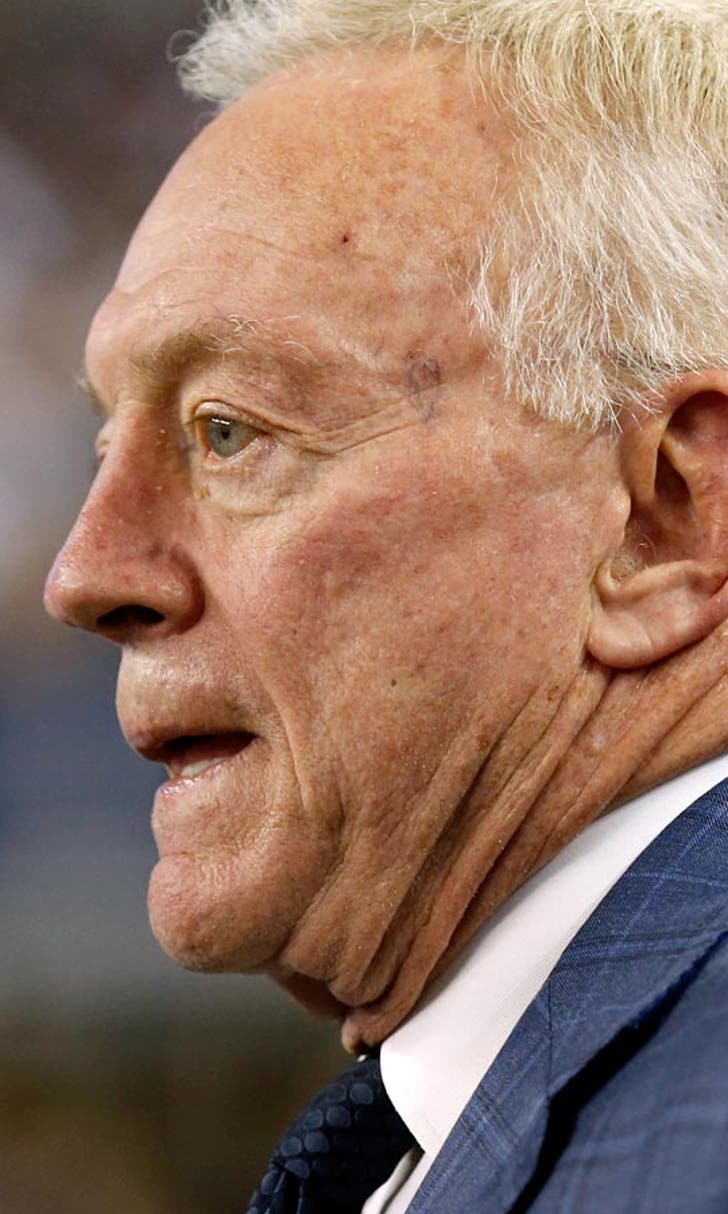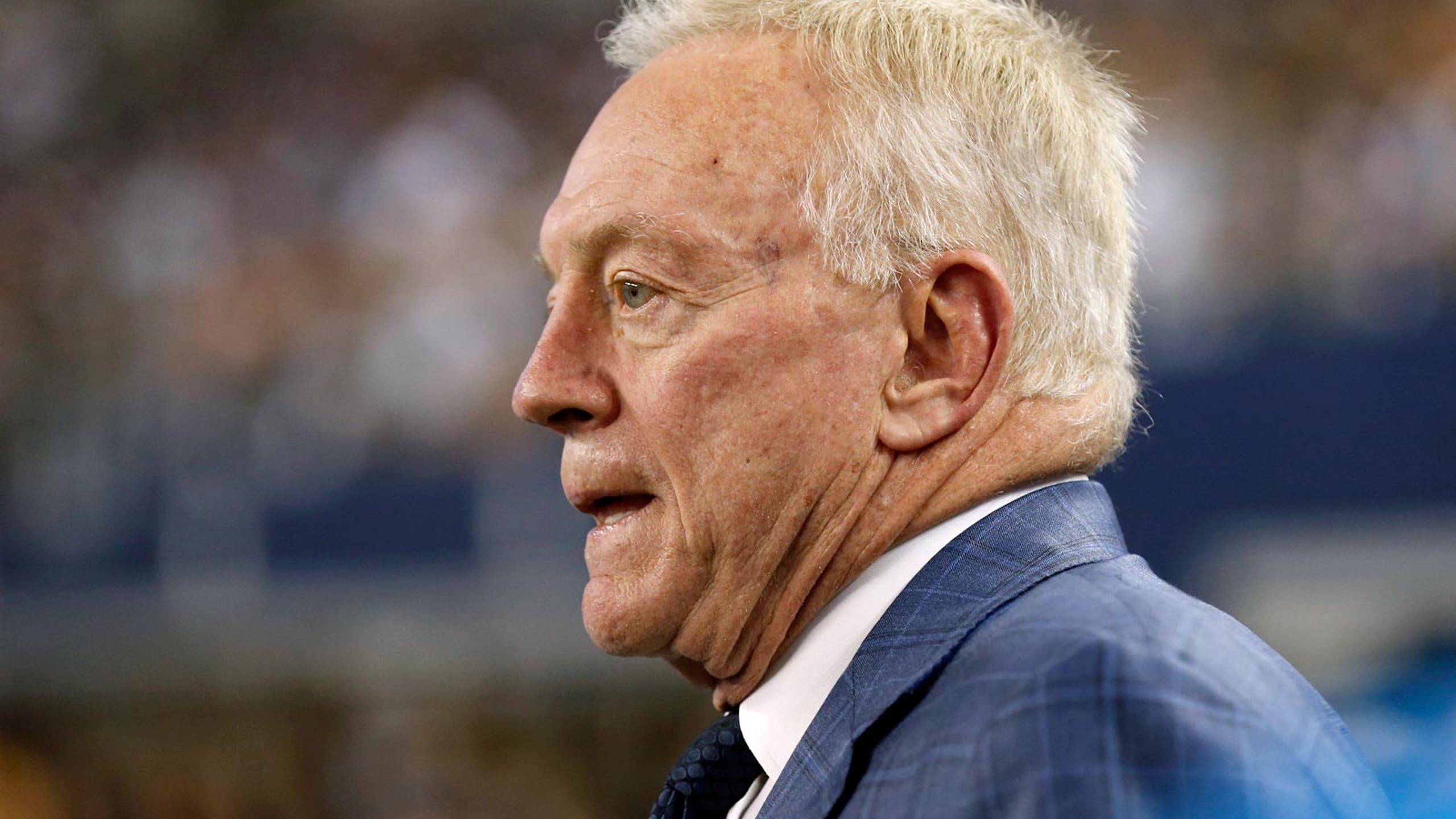 Eli Manning still concerns Jerry Jones
BY foxsports • November 21, 2014
Despite throwing five interceptions against San Francisco at home for the second time in his career, Giants quarterback Eli Manning still scares Cowboys owner, president, and general manager Jerry Jones.
"He's an outstanding competitor and he's given us all we want and more since he's been the quarterback of the Giants," Jones said on 105.3 The Fan [KRLD-FM] on Friday.
Manning's first game-winning drive, fourth-quarter comeback, and win of his career came against the Cowboys on January 2, 2005. His 21 career wins against Dallas, including playoffs, are the fifth-most against the franchise. His 410 completions and 41 touchdown passes are the most against the club since their 1960 inception.
The two-time Super Bowl MVP also had key victories against Dallas in 2007 and 2011 during the Giants' Super Bowl runs. In 2007, Manning helped knock Dallas out of the playoffs in the divisional round despite the Cowboys locking up the top seed with a 13-3 record. In 2011, Manning and the Giants beat the Cowboys 31-14 in Week 17 to win the NFC East and sneak into the playoffs with a 9-7 record.
Jones doesn't take Eli for granted, even if he is coming off of a horrendous outing.
"But make no mistake about it: we know he can make the big play," Jones explained. "He's a seasoned quarterback."
The Cowboys boss also expects the Giants to emphasize ball security by being more physical with the Cowboys defense, running the football despite being in the bottom-ten in the league with 3.7 yards per carry. Such a game plan would dictate what personnel Dallas had on the field defensively, according to Jones.
With all but undrafted rookie free agent cornerback Tyler Patmon expected to miss Sunday night's game, defensive coordinator Rod Marinelli should have abundant choices in putting together personnel packages to stop Manning's big play ability and the Giants' commitment to the run.
---