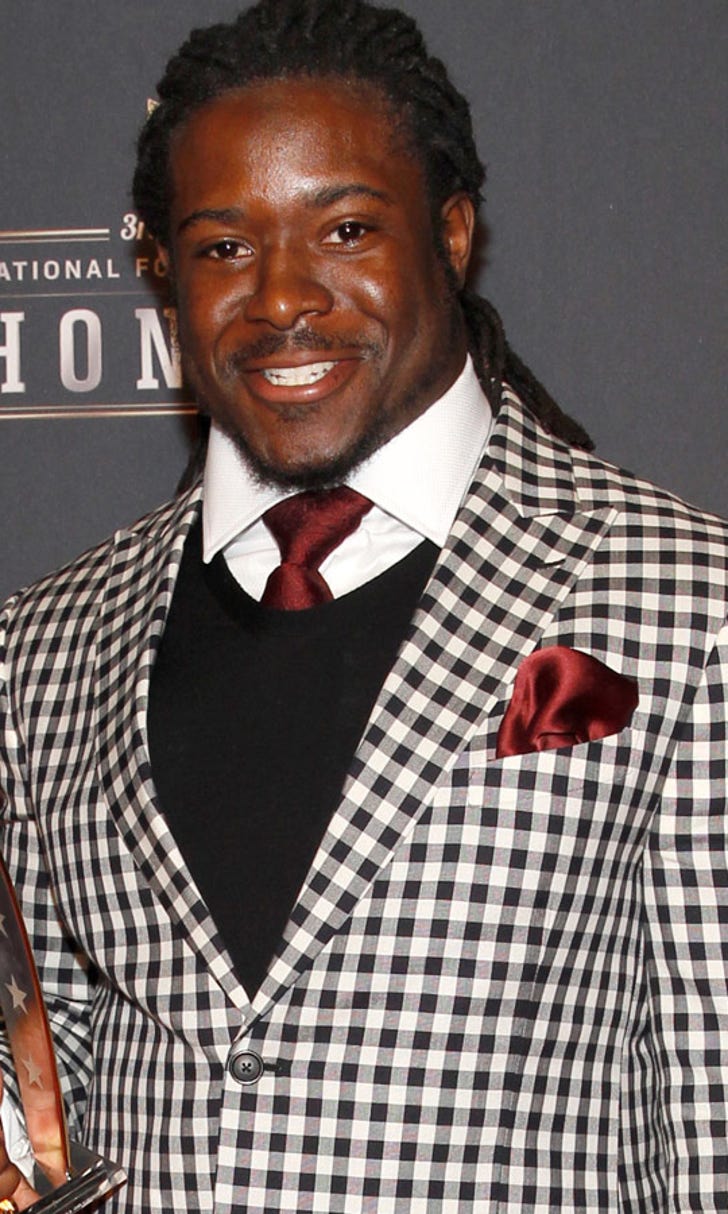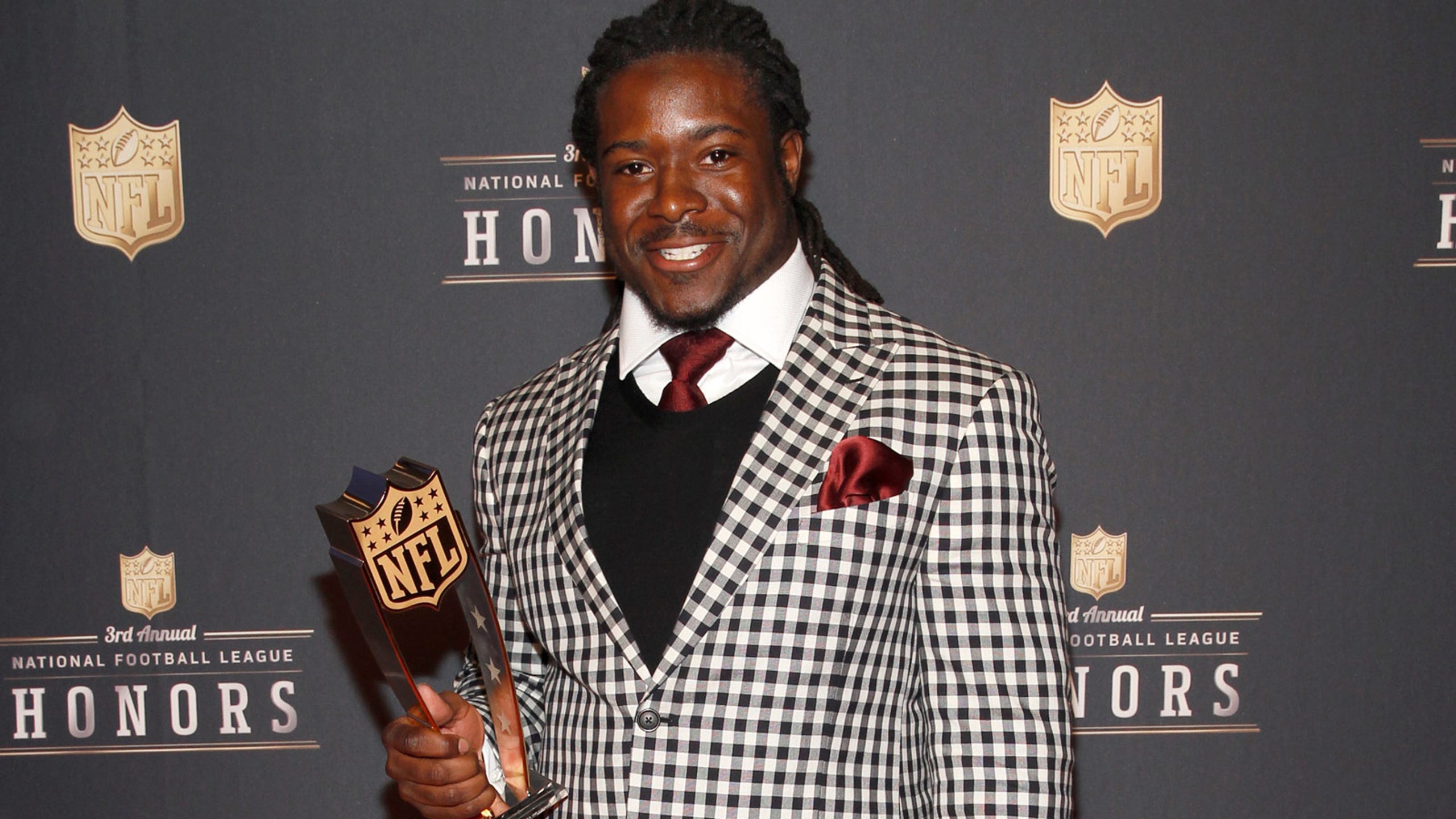 Eddie Lacy named NFL's top offensive rookie
BY foxsports • February 1, 2014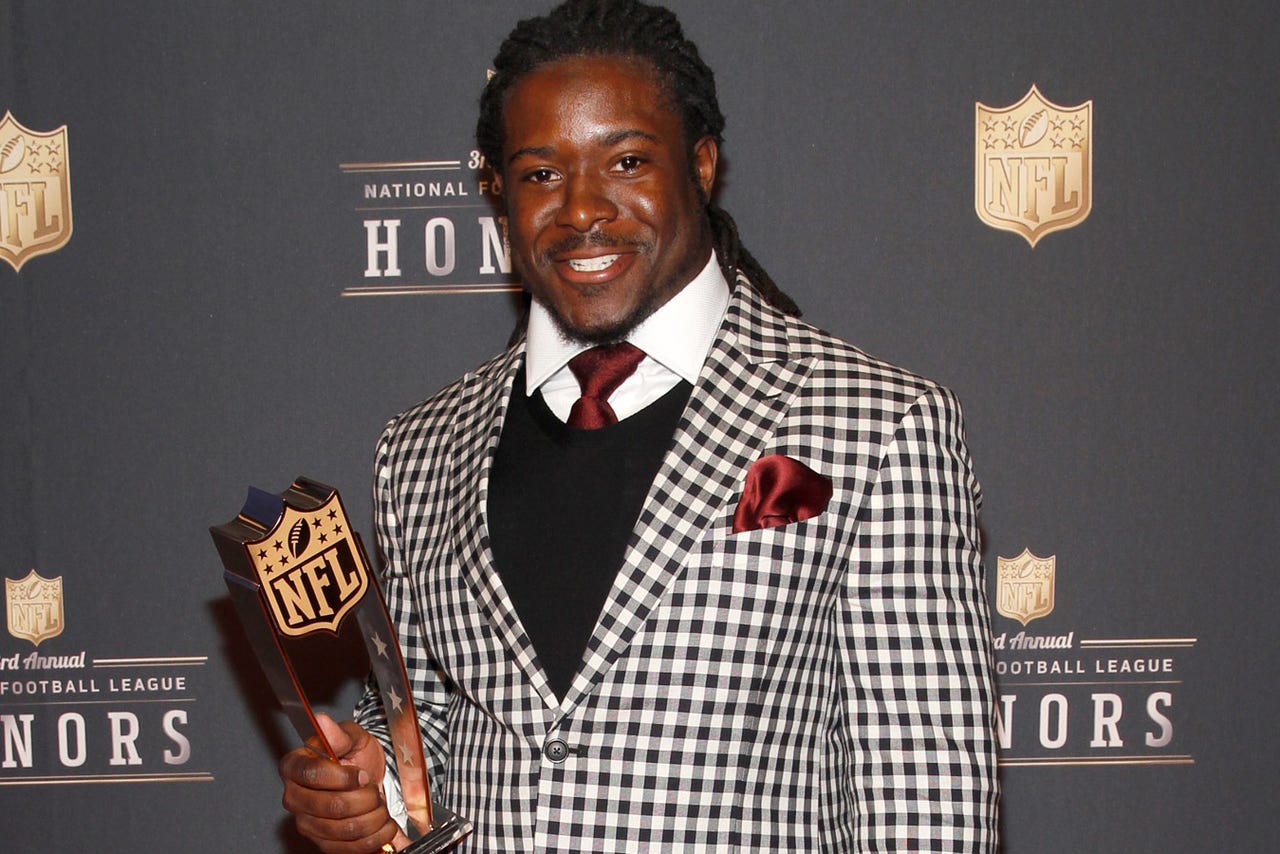 There was no better offensive rookie during the 2013 NFL season than Eddie Lacy, and the Green Bay Packers running back now has the hardware to prove it.
Lacy was named the NFL's offensive Rookie of the Year during Saturday night's NFL Honors show, beating out San Diego Chargers wide receiver Keenan Allen by a significant margin for the award.
"I would love to win it," Lacy said in late December. "I think it would be a huge accomplishment."
It is indeed quite the accomplishment for Lacy, who dropped on draft weekend all the way down to the Packers at the 61st overall pick due to concerns about injuries. He was the fourth running back selected (behind Giovanni Bernard, Le'Veon Bell and Montee Ball) even though Lacy was the top-ranked prospect at that position by most analysts.
"Let me start by saying Roll Tide; that's for you," Lacy said when first stepping on stage, pointing at award presenter and former Auburn quarterback Cam Newton. "I'm very happy with this moment. I'd like to thank God first and foremost, my teammates, A-Rod, my offensive linemen, coaching staff for just believing in me when everybody else passed (on draft weekend). My family, my parents for the emotional support, just helping me throughout this journey."
Lacy finished the season in the top 10 of all running backs in multiple categories, including being ranked No. 3 in rushing touchdowns with 11 and No. 8 in yards with 1,178 (less than 100 yards fewer than Adrian Peterson and Marshawn Lynch). Those impressive numbers for Lacy were despite him being knocked out of Green Bay's Week 2 game with a concussion after just one carry when Washington safety Brandon Meriweather led with his helmet. Lacy was forced to miss the Packers' next game, as well.
Like Lacy, Allen was also overlooked for much longer than he should have been during the draft. Allen was eventually taken at No. 76 by the Chargers. He finished the season with 1,046 receiving yards (22nd in the NFL among wide receivers), eight touchdowns (tied for 16th) and 71 catches (tied for 35th).
Lacy earned 35 of the 50 votes, with Allen far behind at just 12. Bernard, as well as Detroit Lions offensive lineman Larry Warford and Minnesota Vikings wide receiver Cordarrelle Patterson, all received one vote.
The voters made the right decision with Lacy, though. He was Green Bay's first 1,000-yard rusher since 2009 and gave the Packers a dual-threat offense that play-calling head coach Mike McCarthy and quarterback Aaron Rodgers had been hoping for. Next season, if Lacy and Rodgers can be on the field together for more than the six games that they were in 2013, Green Bay's offense should be the best that the team has had in McCarthy's nearly decade-long tenure. That's how much of a weapon that Lacy has already proven to be.
Follow Paul Imig on Twitter
---