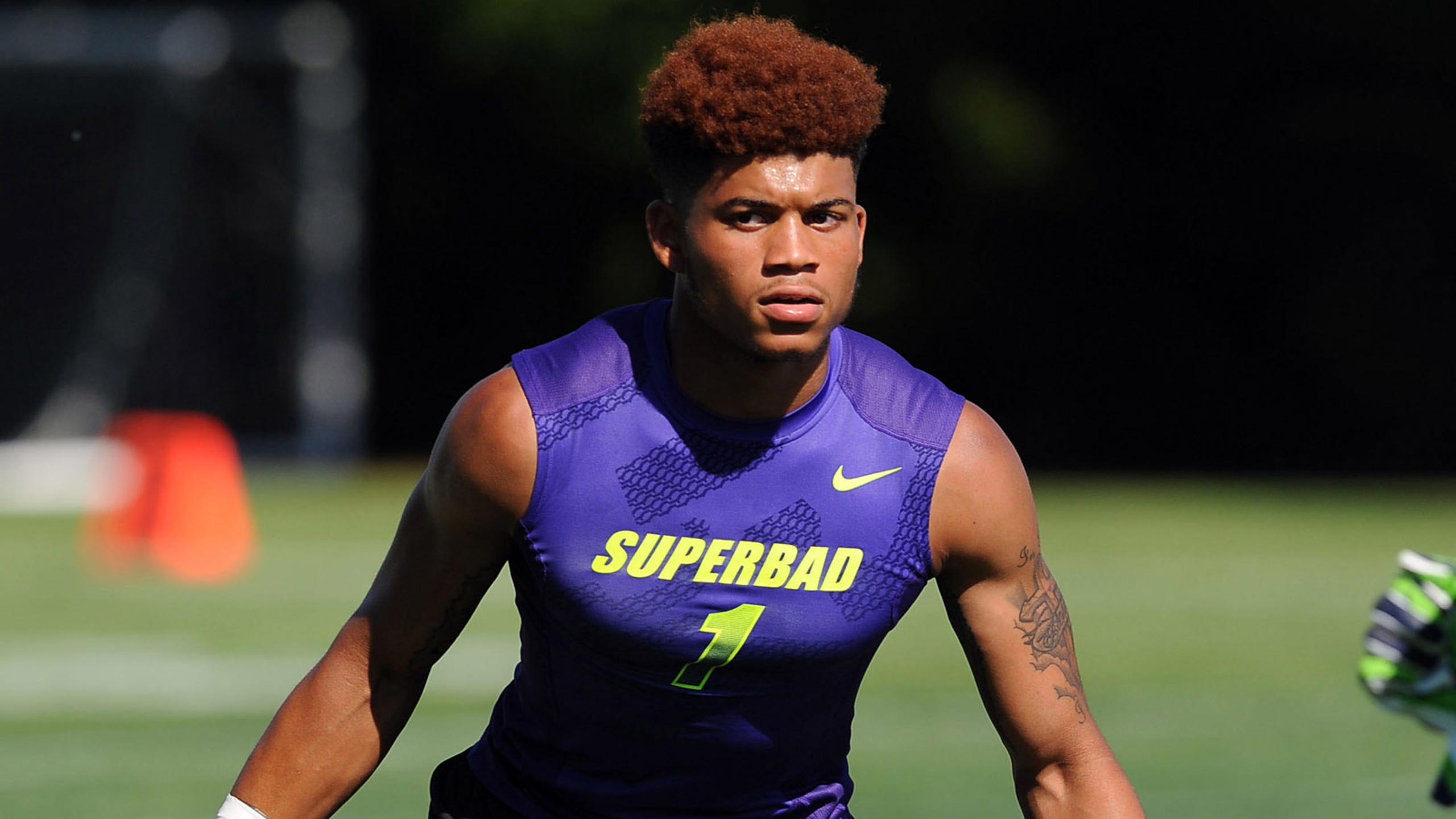 Early enrollee Jalen Tabor picked UF after reconsidering priorities
BY foxsports • January 24, 2014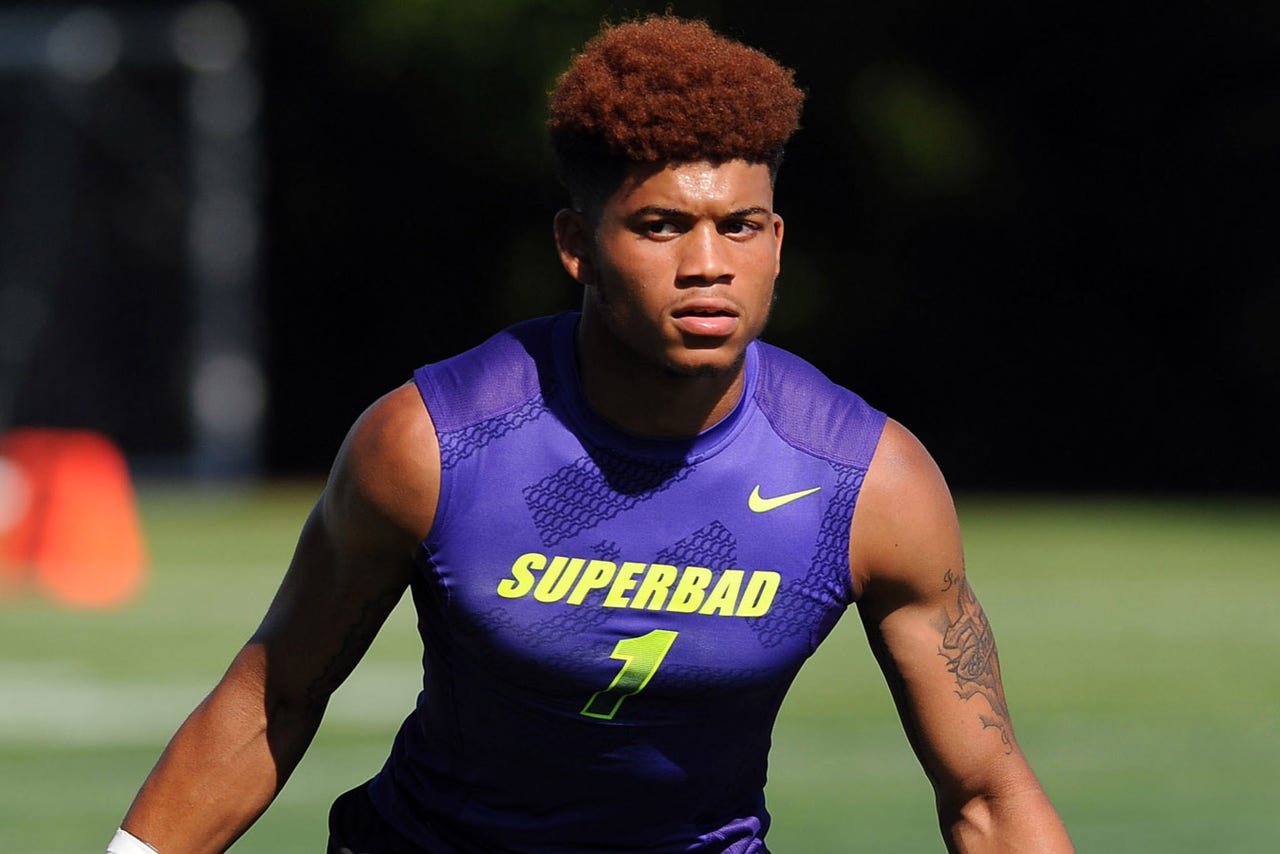 GAINESVILLE, Fla. -- Jalen Tabor remains buckled in on the roller coaster, but one of another kind.
Rather than constant questions about where he plans to play in college -- and a week of drama when he surprisingly committed to Arizona before signing with Florida -- Tabor finds himself juggling different demands.
His schedule is full of offseason workouts, freshman classes, homework and trying not to get lost on trips across campus. Tabor is one of nine early enrollees who joined Florida's football program this month.
As one of the nation's most coveted defensive backs out of Friendship Collegiate Academy in Washington, D.C., Tabor could have gone about anywhere. He received his first recruiting letter as a freshman.
"I'm really glad it's over and I'm just really glad to be a Florida Gator," Tabor said Thursday night. "The thing that I learned through the process is to focus just on what's important in life. I made one decision and I wasn't focused on what's important.
"What's important to me is Florida Gator football, SEC football, style of play, coaching staff, the competition you are going to play. I got away from what was important to me."
Tabor's favorite player growing up was former Gators cornerback Joe Haden. He played with Haden's younger brother, Jonathan, at Friendship Academy. Jonathan Haden opted to commit to Arizona.
In the week between committing to Arizona and signing with Florida, Tabor had some heart-to-heart talks with his mother, Mary.
"I know she ain't going to let me down and I'm not going to let her down," Tabor said.
Much of those discussions focused on what's important. Where did Jalen feel most comfortable? Where did he feel part of a family? Where did he really want to play and go to school?
Gators head coach Will Muschamp, defensive backs coach Travaris Robinson and defensive coordinator D.J. Durkin all factored into Tabor's final decision.
"I just felt like this was the best, most comfortable coaching staff I could be with," Tabor said. "I know Coach T-Rob is going to coach me up, I know Coach Muschamp is real good and a well-respected coach, and I know Coach Durkin is going to call a good game."
Still, the Gators had a secret weapon.
Tabor has known Gators receivers coach Joker Phillips longer than the others.
"Joker Phillips is like family to me," Tabor said. "It's a small world."
In football, it's even smaller.
Flashback to 1979, a winless and forgettable season for the Gators. In late November Kentucky visited Florida Field and left with a 31-3 win. The star that day for the Wildcats was a receiver named Felix Wilson.
Wilson caught touchdown passes of 62 and 43 yards and finished with six catches for 157 yards, becoming the Wildcats' all-time leading receiver during the game (a record since broken).
Wilson is Tabor's uncle. He still lives in Lexington. He also helped sway a young receiver to sign with the Wildcats more than 30 years ago and took him under his wing.
Phillips was that young receiver.
"When my uncle left, Joker wore his number," Tabor said. "They formed a real good relationship."
Coming off their worst season since Tabor's uncle had that big game 35 years ago, the Gators seek to bounce back fast. Tabor intends to help.
He watched freshman cornerback Vernon Hargreaves III make an immediate impact last season and is ready to take his turn.
"He came in and showed me anything is possible -- first-team All-SEC as a true freshman," Tabor said of Hargreaves. "Well 4-8 is unacceptable in Gator Nation and in my eyes. It's unacceptable for me and I wasn't even here."
---