Miami Heat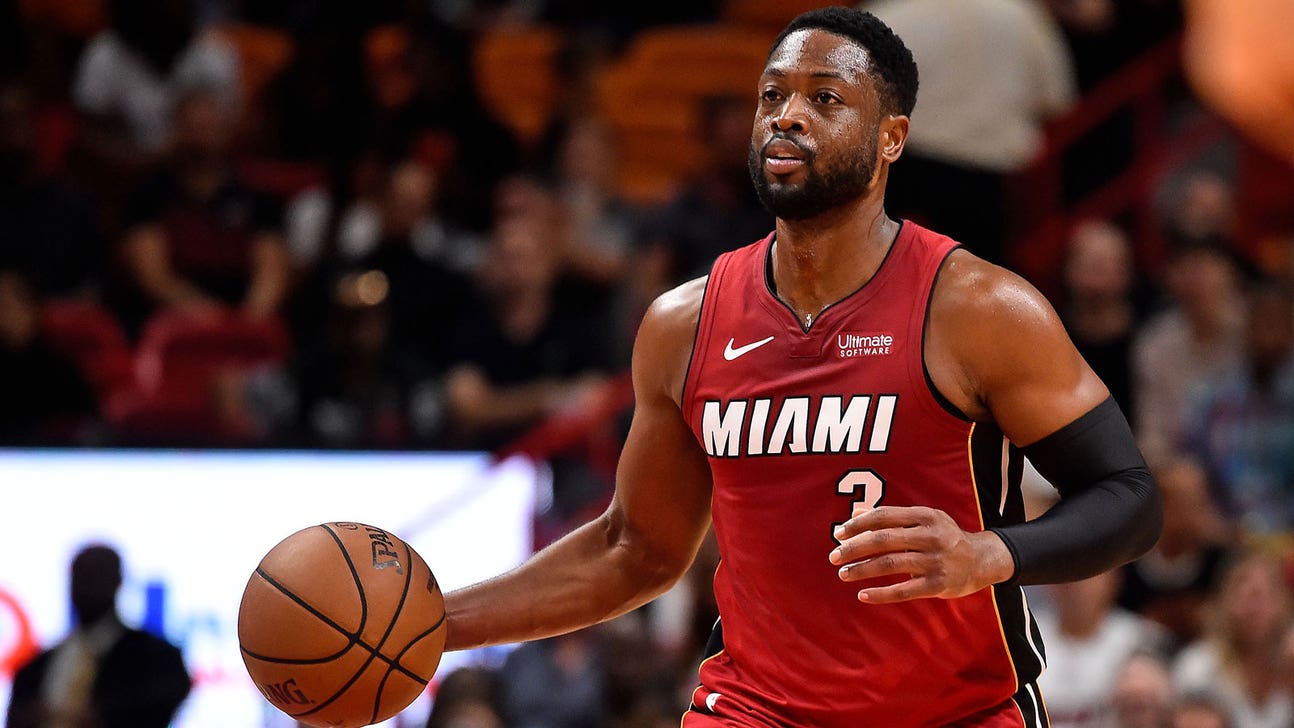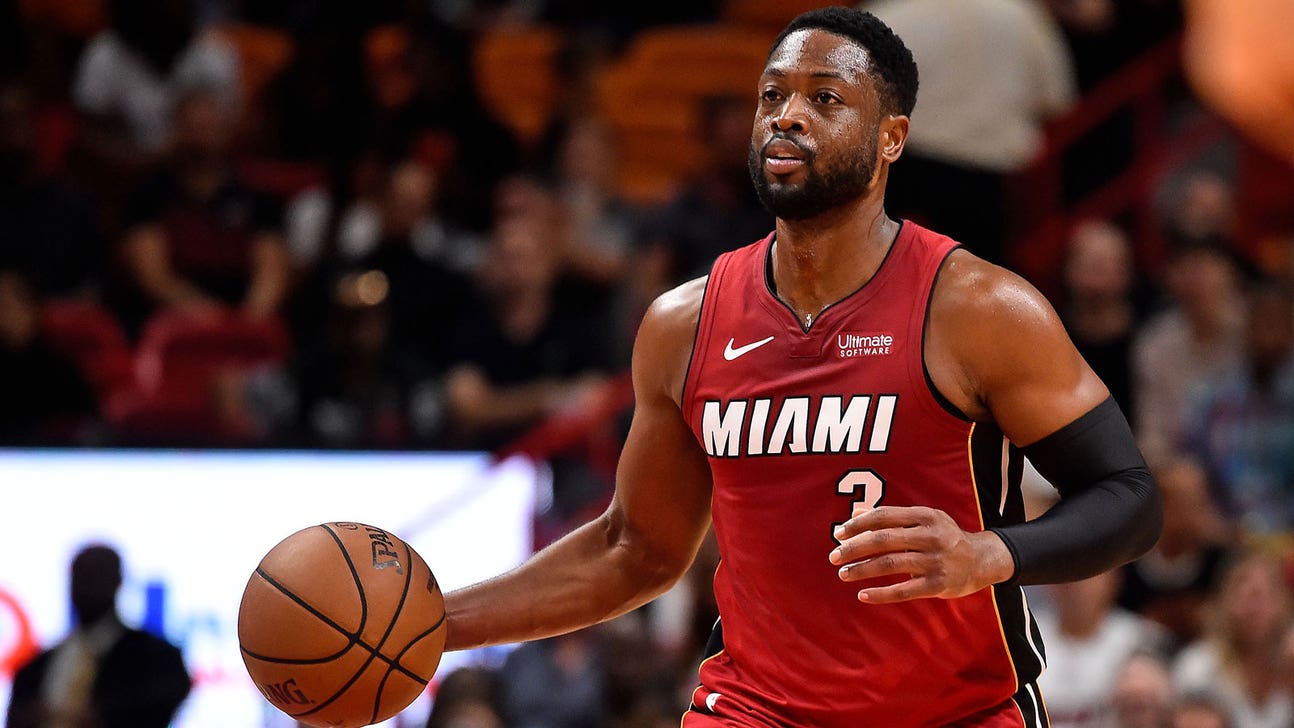 Miami Heat
Dwyane Wade to take more time to be with wife, care for baby daughter
Published
Nov. 11, 2018 5:39 p.m. ET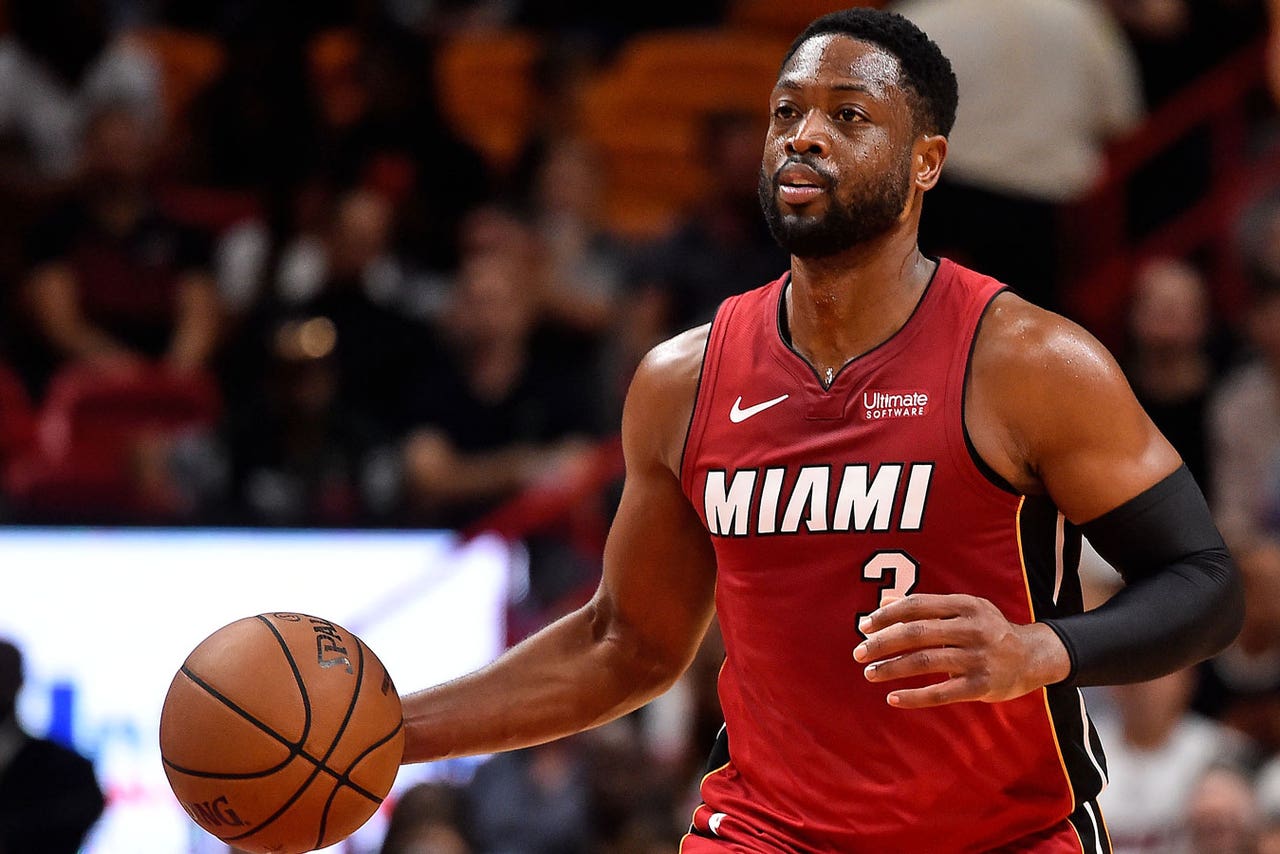 MIAMI (AP) —Dwyane Wade is putting family over basketball right now.

Wade will miss at least another week before resuming his final Heat season, telling The Associated Press in an interview Sunday that he needs time to continue bonding with and caring for his daughter. Wade and his wife, actress Gabrielle Union-Wade, had the baby via a surrogate last week.

The couple and their baby are now at their Los Angeles home, and Wade said all are doing well. The baby's name has not been publicly released.

"With my daughter coming a couple weeks early, she's a little tiny right now, so we're making sure health-wise that she's OK," Wade said. "And for me, once I leave and go back to the season, not really being able to be with me everywhere I go, this time right now, this bonding moment with my daughter is the most important thing in my life at this time."



Wade will miss, at minimum, upcoming Heat games against Philadelphia, Brooklyn, Indiana and the Los Angeles Lakers. He has also missed Miami's last three games.

"And then I'll go from there, see how she's doing and make a decision based on that," Wade said.

Heat coach Erik Spoelstra said the team remains committed to giving Wade all the time he needs.

"We're totally fine with it," Spoelstra said Sunday.

Wade released a video in September announcing he was coming back for one final season. At one point on that tape, Wade had tears in his eyes when he told fans they were not fully aware of everything that went into his decision to either come back or retire.

"There's a lot of things that you guys don't know that we deal with and I have dealt with this summer," Wade said on the tape.

It's clear now what he meant.

Union-Wade has spoken often about her struggles on the road to motherhood. In her memoir published last year, "We're Gonna Need More Wine," Union-Wade revealed that she's had "eight or nine" miscarriages. The Wades ultimately decided to conceive via a surrogate.

"We had to go through a lot to get here," Wade said. "Everyone knows that a little girl steals your heart."

Wade was strongly considering retirement, not because he no longer wanted to play but because he knew he and his wife were having a daughter and he was unsure if he wanted to be away from her for extended periods.

"Our situation is different," Wade said. "The world expects moms to take time off from work. They never expect dads to be the ones who take time away. Because of the route we took to this, it's important that not also my wife but also me take this time. I was going to take the whole year. I was going to retire this summer. But I decided to just take a little time in between instead."

There is no mention of paternity leave in the NBA's Collective Bargaining Agreement, so players and teams to work out such situations on their own. Major League Baseball is the only one of the four U.S. major pro leagues to have an official paternity policy, one that allows players to take up to three days.

Extended absences by fathers are rare. New Orleans' Jrue Holiday missed the Pelicans' first 12 games two seasons ago to help care for his wife, former U.S. women's national soccer team player Lauren Holiday, who was diagnosed with a brain tumor while she was pregnant with their daughter.

"My family comes before basketball," Holiday said then.

Golfer Hunter Mahan was leading a PGA Tour event in 2013 when he left because his first child was arriving early. Daniel Murphy, then of the New York Mets, took sports-radio criticism in 2014 when he missed two days after his son's birth. Al Horford of the Boston Celtics was criticized by some after missing a 2016 game — with his team's permission — for a baby's arrival.

And backlash now seems less common. Players from England, Switzerland and Denmark were allowed to leave the World Cup in Russia earlier this year to be home for births. U.S. tennis star John Isner opted out of the Davis Cup semifinals in September because his wife's due date was nearing, and did so with plenty of support.

"My focus is my family and right now she is the most important person for me to focus on, and my boys understand that," Wade said. "My heart is full, man."


---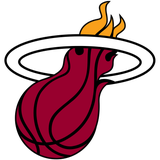 Get more from Miami Heat
Follow your favorites to get information about games, news and more
---