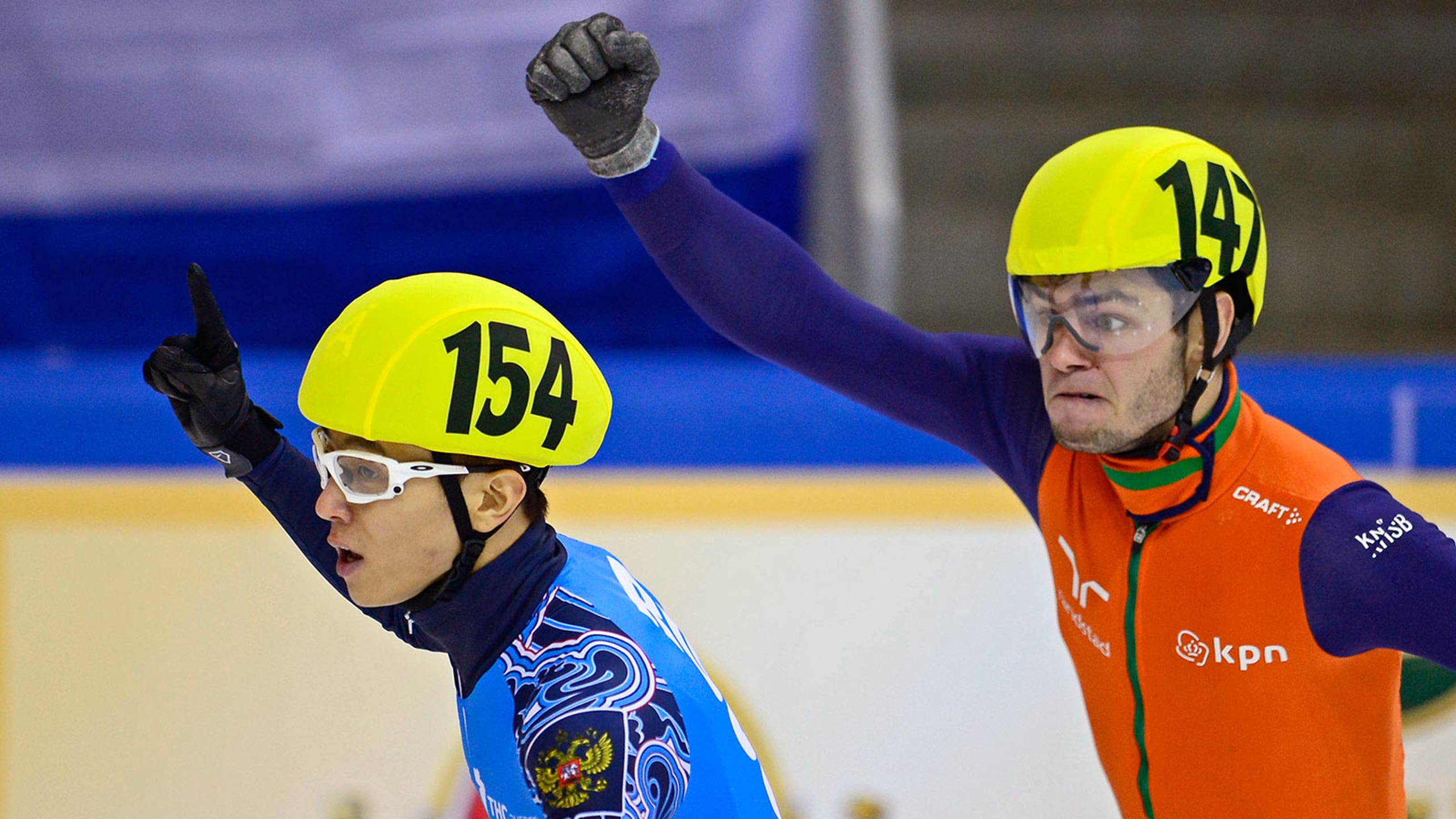 Dutch speed skater flips off opponent, gets DQ'd
BY foxsports • January 20, 2014
This is how not to finish a race.
Dutch speed skater Sjinkie Knegt couldn't contain his frustration after coming up short in the 5000m short track team relay final. Acting on what most second place finishers are probably thinking, Knegt aimed his middle fingers at his opponent, Russian skater Viktor Ahn.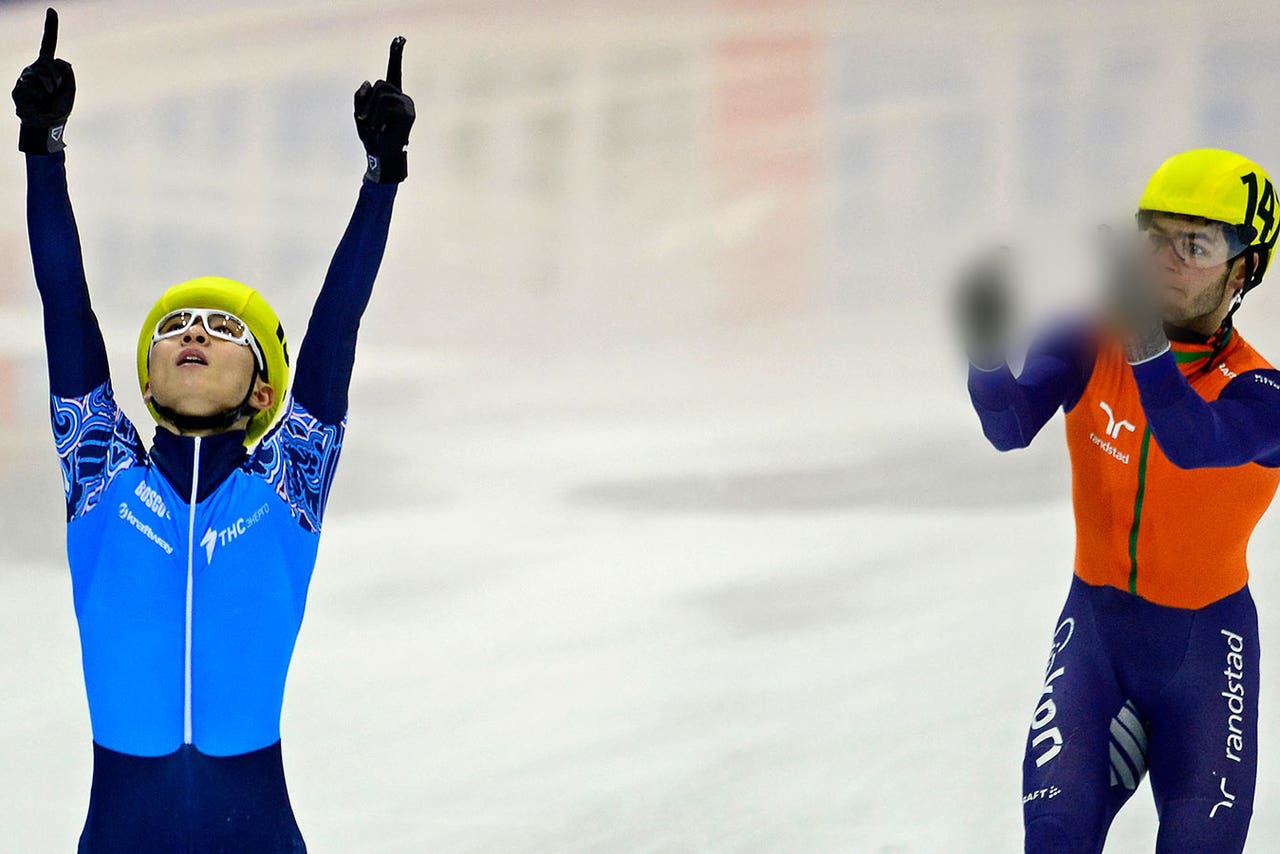 Dutch speed skater Sjinkie Knegt (R) gestures next to a celebrating Viktor Ahn. Ahn skated Russia to a win in the men's 5000m relay final race of the ISU European Short Track speed skating Championships in Dresden, Germany, on Jan. 19.
The video of the end of the race shows more than just the double-bird from Knegt. He throws in a skate kick in the general direction of his competitor for good measure. 
No surprise, Knegt was immediately disqualified for his actions.
The relay race, won by the three-time Olympic short track gold medalist Ahn, took place at the European Championships, the last major competition before the Winter Olympics. 
Both Ahn and Knegt are considered favorites going in to Sochi.
---