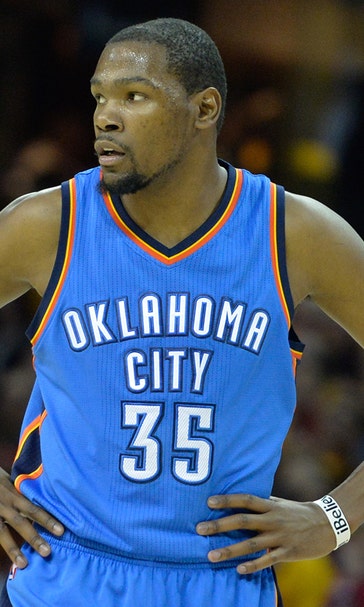 Durant opts for surgery, out for remainder of season
BY foxsports • March 27, 2015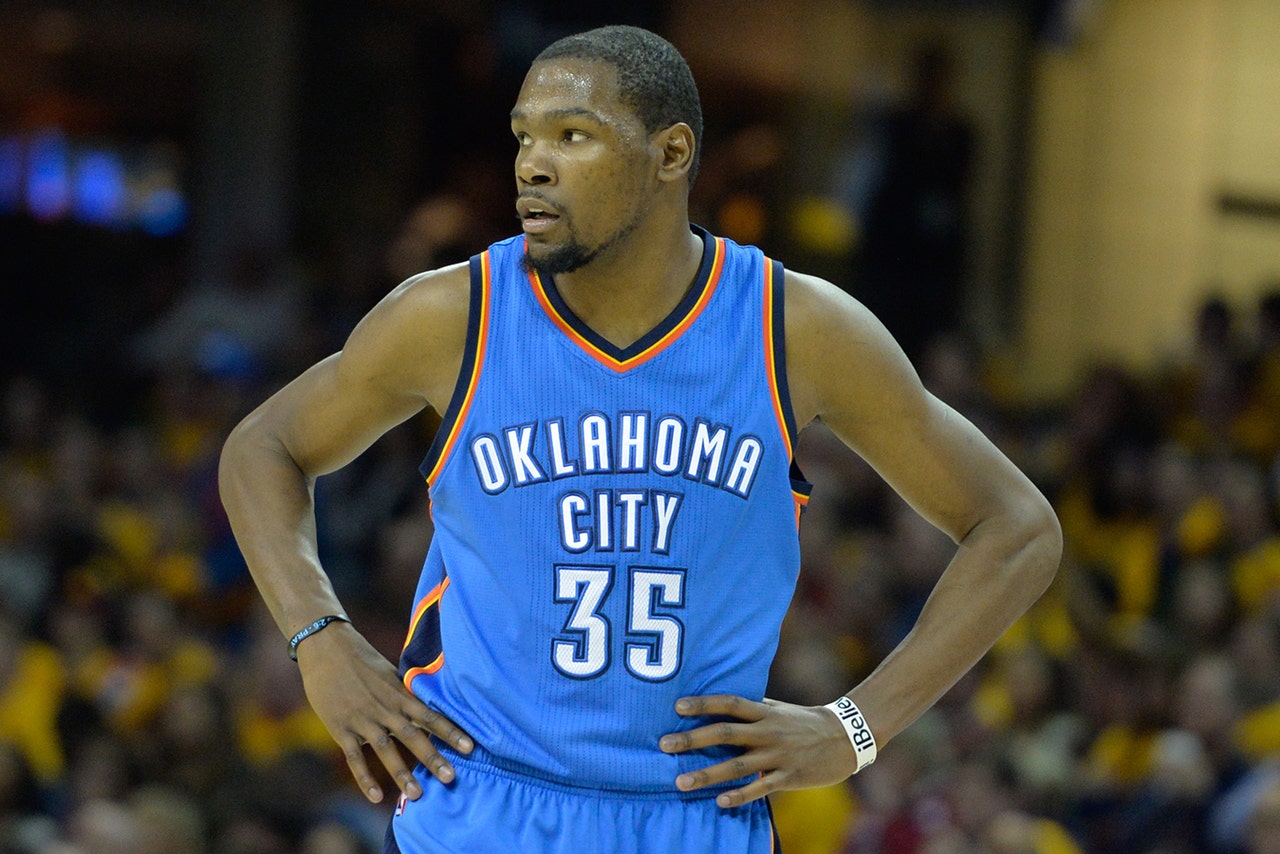 Kevin Durant has played just 27 games this season. 
He won't play any more. 
The Thunder announced Friday that Durant will miss the remainder of the regular season and will need a third surgery to repair a fracture in his right foot. Durant will not return for the playoffs this season. 
A week ago, general manager Sam Presti said Durant had ceased basketball related activities after Presti said Durant's right foot was not responding well. Friday, Presti released a statement saying Durant will not be doing any basketball activities for four-to-six months. Durant will undergo a bone graft next month.
"As we communicated last week, Kevin was going to use this time to engage in consultation and evaluation regarding the persistent soreness in his right foot at this stage of his rehabilitation," Presti said. "As part of this process, Kevin and Thunder personnel traveled to two additional specialists this past week; Dr. Martin O'Malley in New York City and Dr. James Nunley at Duke University. These in-person consults were designed to further supplement the previous evaluations of Dr. Bob Anderson. Several conference calls and discussions amongst the specialist team concluded that, while the majority of the soreness in Kevin's foot was related to continued inflammation of the cuboid bone and would subside with rest, the evaluation process also determined that the Jones fracture of the fifth metatarsal, which had shown significant healing previously, was now demonstrating signs of regression." 
The Thunder are currently eighth in the Western Conference. 
"With the focus of this process being aimed entirely on Kevin's long term health and stability, it was the consensus of the specialists team, in addition to a collective decision by Kevin, his representation and the Thunder, that to address the setback of the fracture site, a bone graft procedure would be the most proactive and recommended approach," Presti said. "The bone graft is the standard procedure for the five to eight percent of Jones fracture surgeries that do not initially have success or experience setbacks sometime within the recovery period. While everyone is disappointed that Kevin falls into that group, we are encouraged that the bone graft procedure has historically demonstrated long-term health and stability."
---