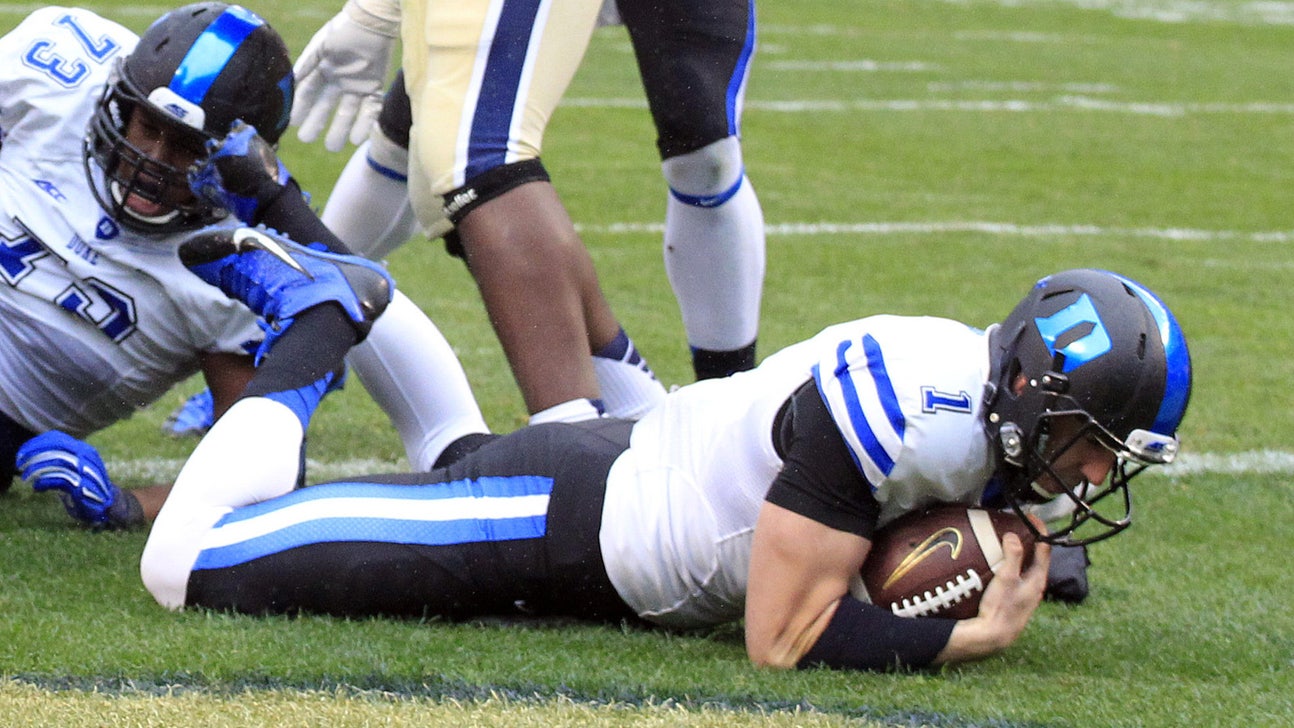 Duke survives OT at Pitt, staves off Coastal Division chaos
Published
Nov. 1, 2014 4:10 p.m. ET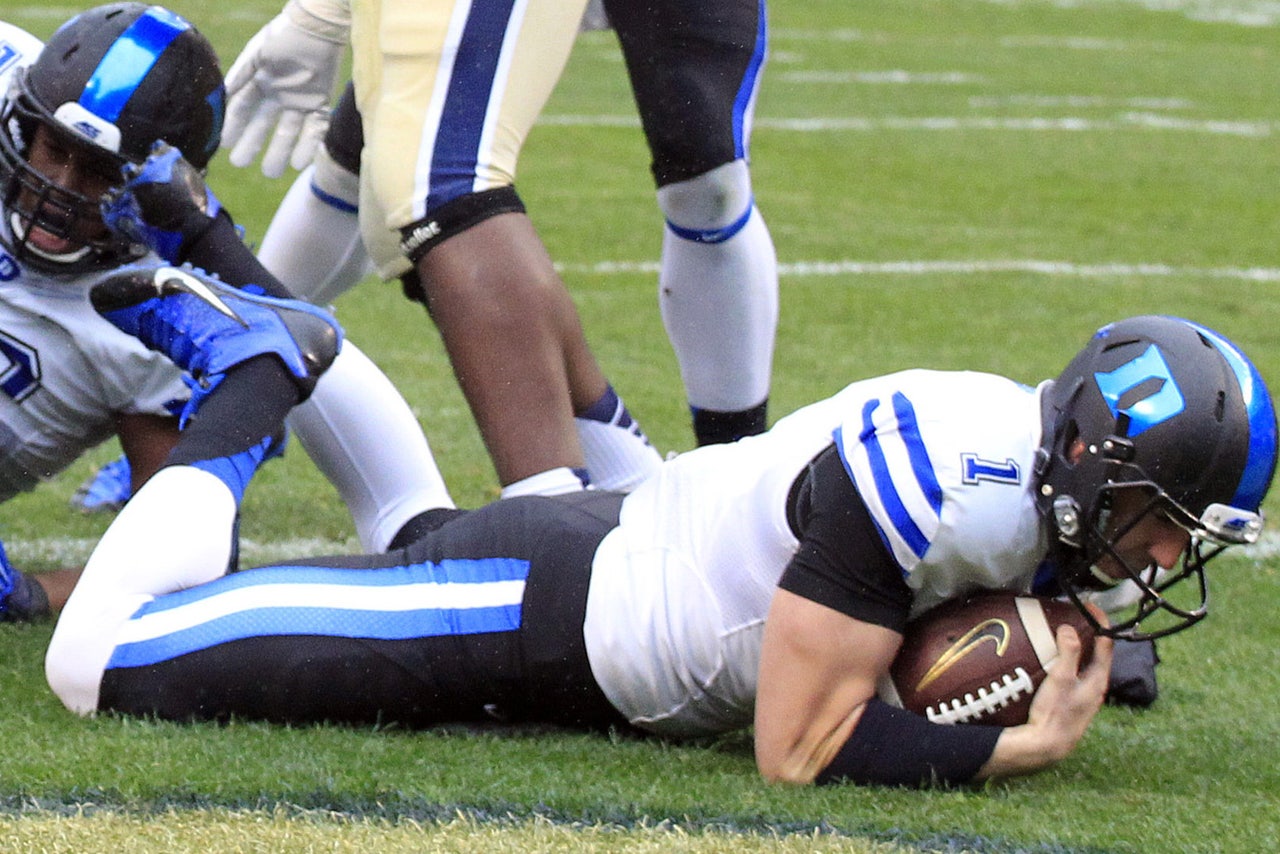 With 212 combined points in their last two meetings, Duke and Pitt have started a tradition, it seems, of playing action-packed, exciting football games. Especially since both games were decided by a field goal.
Even though this season's 51-48 overtime win for Duke fit the bill as an offensive barn-burner, it had a calming effect on the Atlantic Coast Conference.
With the win, Duke moves to 3-1 in the ACC (7-1 overall), and still has separation over the plethora of two-loss teams in the Coastal Division. Had the Blue Devils not handled their business, there would have been a five-team logjam with two losses apiece.
As it stands now, Georgia Tech, Miami and Virginia all have two losses. Only two of those will survive the day as the Yellow Jackets and Cavaliers face off later. Whichever teams sit in the Coastal with two losses on Sunday, they'll have an uncomfortable ride ahead as they wait to see if Duke has a misstep.
There aren't a lot of tough obstacles left on Duke's schedule. The Blue Devils travel to play Syracuse next week, then play three home games against Virginia Tech, North Carolina and Wake Forest.
The combined record of Duke's final four opponents: 13-21. And all have a losing record.
Duke sits in a comfortable situation. If the Blue Devils make it through the rest of their schedule unscathed (and there's a good chance of that now), they'll travel to Charlotte to take on the winner of the Atlantic Division, likely Florida State.
But Duke was almost in a situation where it didn't control its own destiny.
With two seconds left in regulation and the score tied at 38, Pitt set kicker Chris Blewitt up for a game-winning 26-yard field goal. Duke head coach David Cutcliffe called two time outs in an attempt to ice Blewitt, who then missed his kick wide to the left to force overtime.
Anthony Boone scored on a 12-yard scamper for Duke, and James Conner answered for Pitt with a 4-yard run to send the game to a second overtime.
In the second extra period, Pitt's offense went nowhere and Blewitt had to kick a 43-yard field goal to put the Panthers up 48-45. Thomas Sirk scored four plays later on a 5-yard touchdown run to give Duke a 51-48 win.
Boone converted on 74.2 percent of his passes for Duke on Saturday and threw for 266 yards and three touchdowns.
Conner rushed for a career-high 263 yards and scored three touchdowns on the ground for Pitt.
Those two personal feats aside, two of the top receivers in the ACC squared off in a fun battle to watch. Pitt's Tyler Boyd entered the game as the third-ranked conference receiver with 651 receiving yards. He pulled down seven catches for 140 on Saturday.
Boyd was outshined by the ACC's seventh-ranked pass-catcher, Jamison Crowder. Duke's leading man caught nine passes for 165 yards and two touchdowns.
Duke can rest a little easier now as the Blue Devils only have to avoid a loss to make it to the conference's title game, instead of having to win out and hope for help elsewhere in the ACC.
---