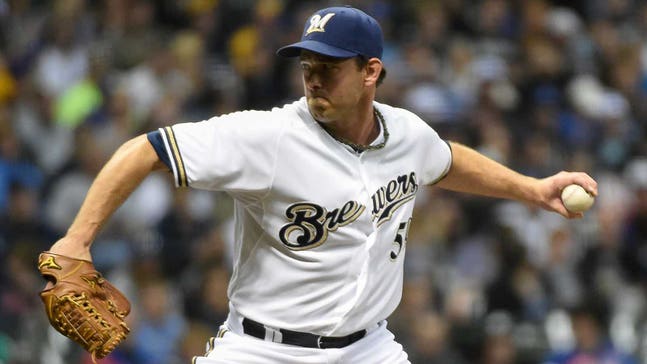 Duke alters pitching style to become bullpen royalty
Published
May. 14, 2014 3:00 p.m. ET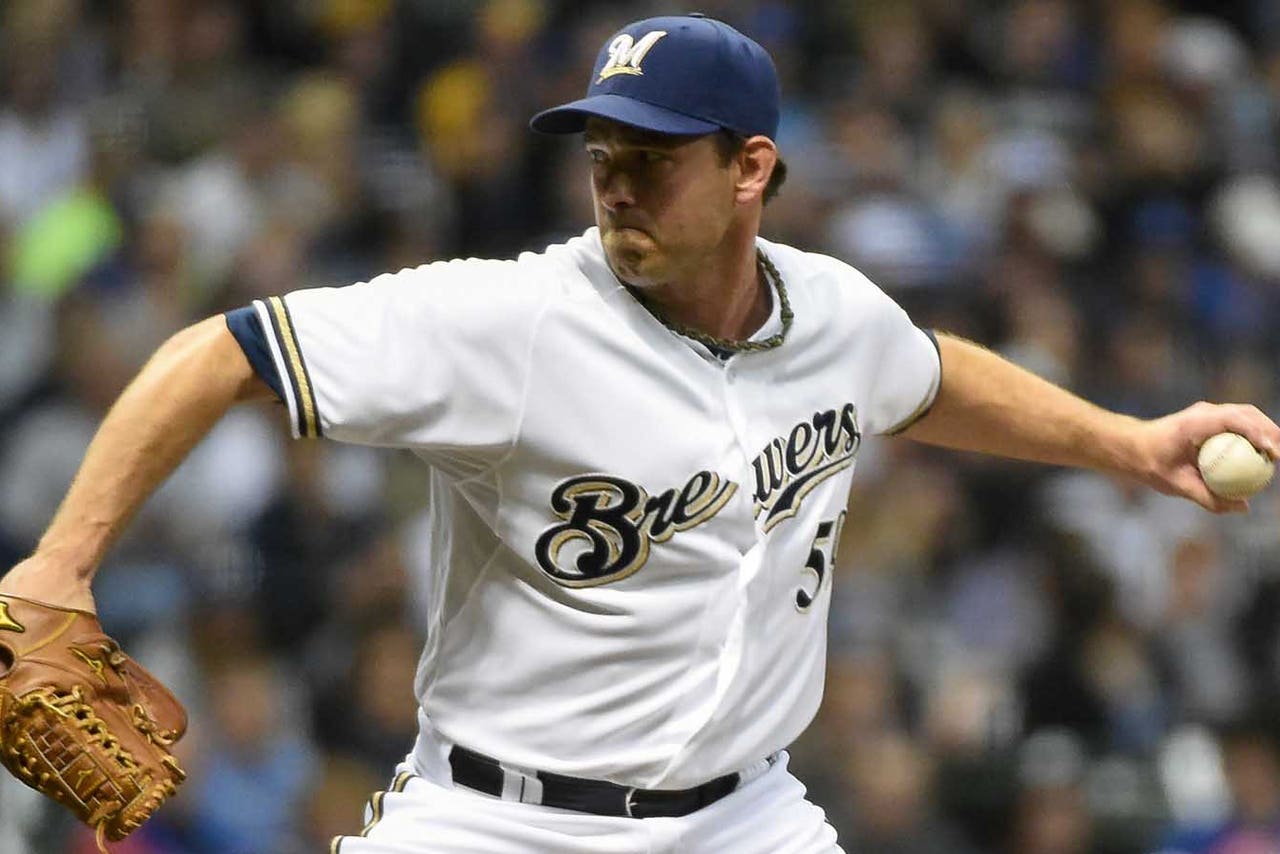 MILWAUKEE -- There was a period of time not too long ago in which baseball had forgotten about Zach Duke. He was on the brink of his career ending and had to figure something out in order to keep pitching.
"I figured out I needed to do something different to get a chance to be in the big leagues again," Duke said. "I really was going to try anything."
Duke has resurrected his career as a left-handed specialist out of the bullpen and has thus far baffled lefties with a new sidearm delivery and a four-pitch mix.
General manager Doug Melvin and the Brewers took a flyer on Duke by signing him to a minor-league deal this past winter, a low-risk move that has paid off. Duke first pitched his way onto the 25-man roster and then into a key role in Milwaukee's bullpen with a 1.56 ERA in 19 appearances.
"I think the reason we added him on was because we had hopes he would throw like this or similar to this," Brewers manager Ron Roenicke said. "This has been pretty good. His stuff was that good in spring training that he'd have a chance to really pitch well and help us."
Just a few years ago, Duke's career was at a crossroads. The former All-Star starting pitcher with the Pittsburgh Pirates had just been cut by the Houston Astros in spring training, a team short on pitching that went on to lose 107 games.
Duke latched on with the Washington Nationals and spent most of 2012 starting for Triple-A Syracuse, going 15-5 with a 3.51 ERA to earn a September call-up. He made Washington's Opening Day roster in 2013 but struggled to adapt to a long relief role and was released in June after posting a 8.71 ERA in 20 2/3 innings.
Cincinnati signed Duke four days after he was let go by Washington, sending him to Triple-A Louisville before calling him up to the big leagues on Aug. 30. It was during his time with the Reds that Duke settled in as a lefty specialist and allowed just one earned run over 10 2/3 innings.
He's continued to succeed in a similar role with the Brewers.
"It's kind of my first full year in a conventional relief role because I was in a long relief role with Washington last year," Duke said. "I was pitching once every nine or 10 days, which is tough. It's really tough.
"It has been a good transition for me getting ready to pitch every day. I've kind of developed a good routine. My body feels good. I feel like I've been consistent with all my pitches, and I'm in a good place."
Though he may have been brought in to get left-handed hitters out, Duke has allowed right-handers to hit just .205 against him. The Brewers haven't had the luxury of having left-handed options in the bullpen recently and now manager Ron Roenicke has two throwing the ball equally well in Duke and Will Smith.
Roenicke is comfortable using Duke for one batter to get a lefty our or throwing him for a full inning no matter what side of the plate the hitters due up are swinging from.
"This guy was a starting pitcher in the big leagues for eight years," Roenicke said. "He knows how to get out right-handers. He's doing it with better stuff now because it's just an inning instead of having to go six or seven."
Besides the lower arm slot against lefties, Duke's biggest change in his new role has been using his slider more than he ever has. According to FanGraphs.com, Duke has thrown his slider 27.6 percent of the time in 2014, well up from his career average of 6.6 percent.
As a starting pitcher, Duke used a curveball and changeup off his fastball but now rarely uses the changeup.
"Being in a position where I have to come into the game and get outs immediately, I throw everything from the get go," Duke said. "When I was starting I would try to establish fastballs and try to mix it up later. Now I have to use everything I have to get out of the spot."
Because he's been at the bottom so recently, Duke knows just how fragile pitching in the big leagues is and just how quickly it can all be taken away from him. But Duke found a way to reinvent himself at 31 years old and is rewarding the Brewers for giving him an opportunity.
"I definitely realized how quickly the game will forget about you," Duke said. "The game is result-based. If you are not getting results for a long enough period of time, you won't get opportunities. That's the bottom line.
"So much of this game is routine based, being able to do consistent work. When you find your sweet spot it is about staying in it. That's what separates big leaguers from minor leaguers."
Follow Andrew Gruman on Twitter
---