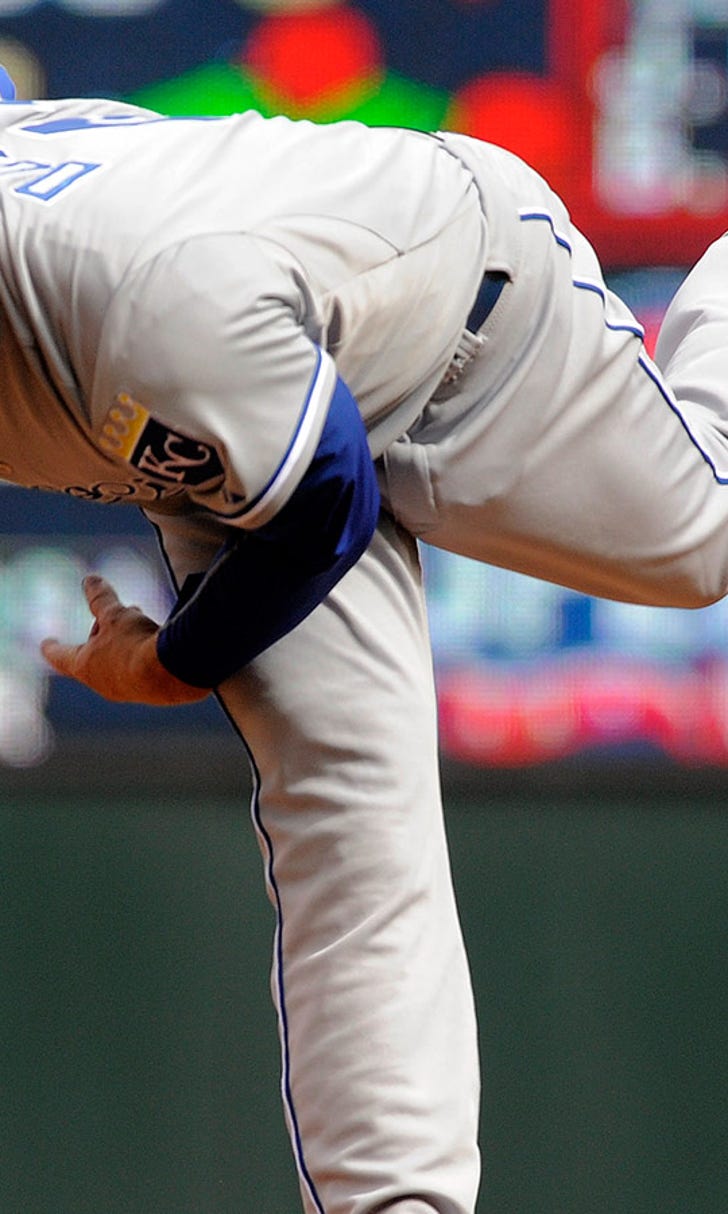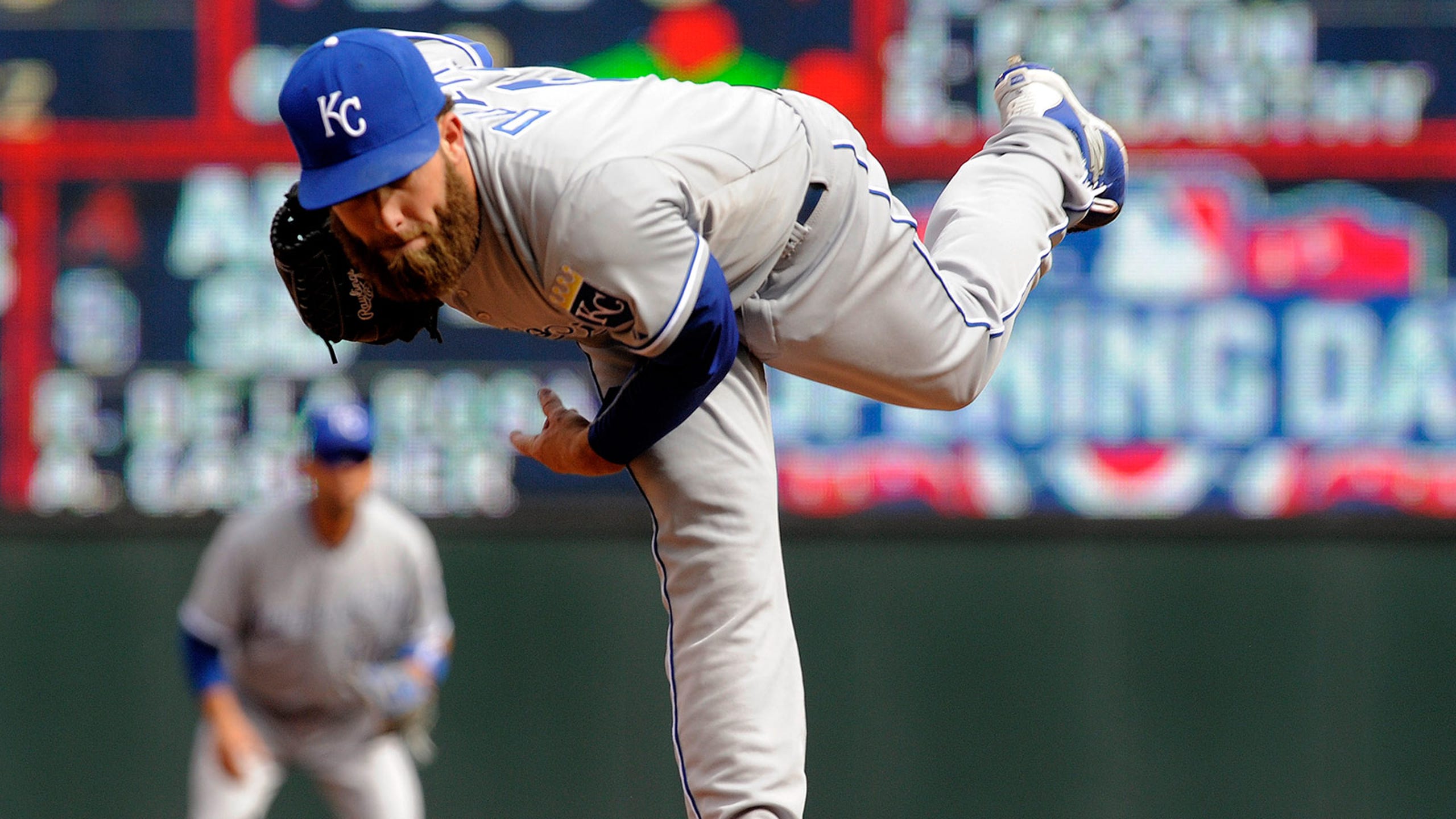 Duffy headed to Little Rock for next rehab start
BY foxsports • June 19, 2015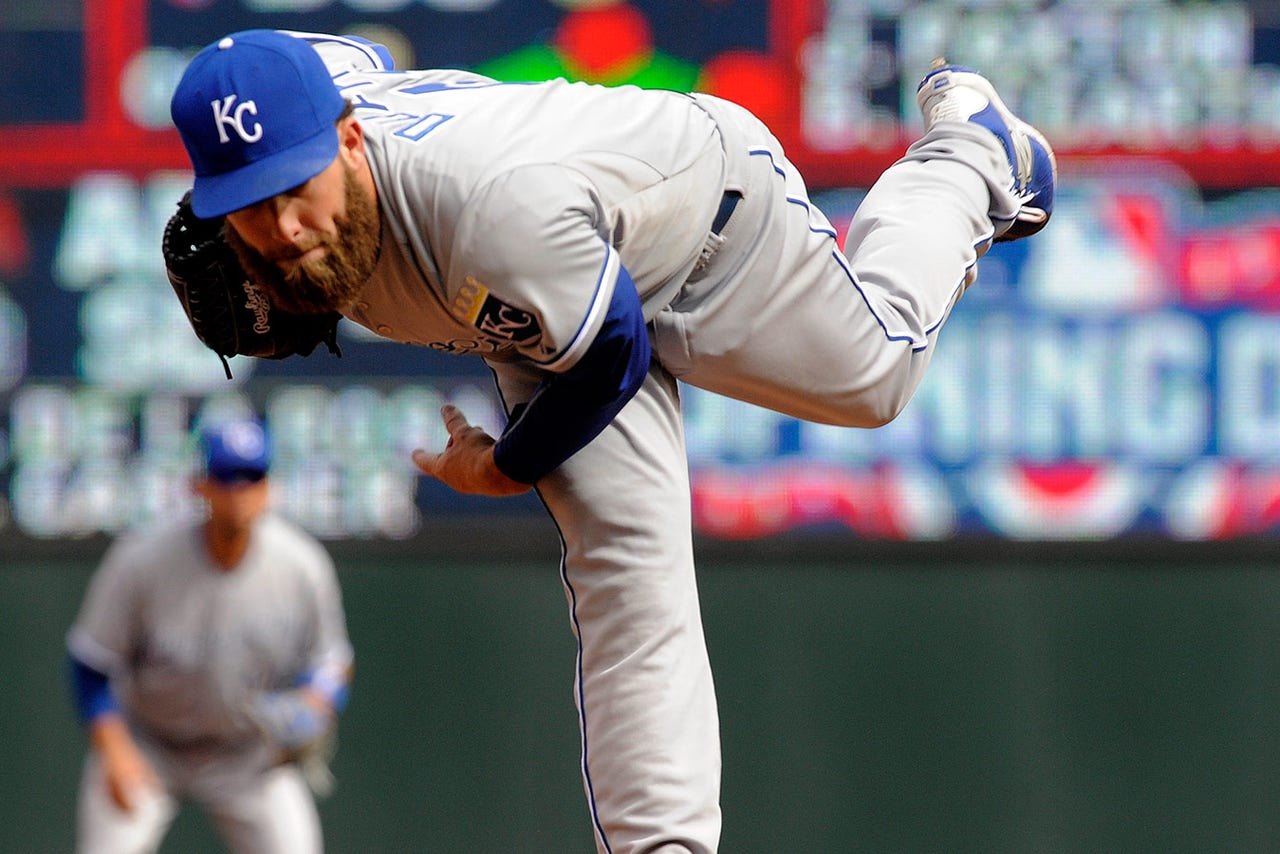 KANSAS CITY, Mo. -- Danny Duffy was back in the Royals' clubhouse Thursday, using Kansas City as a stopping point between rehab starts.
Duffy started for Triple A Omaha on Wednesday afternoon, throwing 65 pitches in 3 2/3 innings while allowing two runs on three hits. He struck out six. On Monday, he will pitch for Double A Northwest Arkansas in Little Rock, where he should throw around 80 to 85 pitches.
Duffy (shoulder stiffness and biceps tendinitis) said he doesn't "really feel anything wrong anymore," it's just a matter of building his pitch count back up. He last pitched for Kansas City on May 16.
"Seems like it's been 10 years," Duffy said. "I'll do what I got to do and continue to build that pitch count up. Whenever the boys need me to fill in, I'll fill in. Whatever that void is."
Duffy added that his new delivery -- which guides his hands above his head -- feels great. Instead of missing with pitches to the left or to the right (sometimes a sign of flawed mechanics), he's been missing up and down when he doesn't hit his spot.
"The new tweak in the delivery feels really comfy now," Duffy said. "It's been three rehab starts and a couple sides I've used it. It's much more flowy, so I'm definitely excited about seeing how it's going to play."
Duffy is expected to have one more rehab start after Monday's outing. The final appearance should take him to 100 pitches and set him up for a return in early July.
You can follow Matthew DeFranks on Twitter at @MDeFranks or email him at matthew.defranks@gmail.com.
---