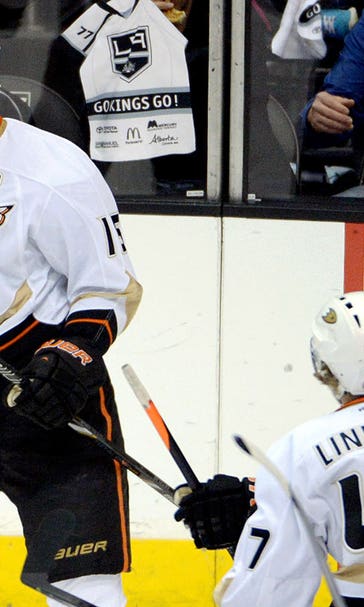 Ducks take different approach in Game 7 than Kings
BY foxsports • May 15, 2014
ANAHEIM, Calif. -- Darryl Sutter isn't fooling the Ducks.
Make no mistake about it, the Kings are not the underdogs in Game 7 of the Western Conference semifinals, at least not where Anaheim head coach Bruce Boudreau is concerned.
"Does anybody believe (that)?" Boudreau said, Thursday after the Ducks' practice at the Honda Center. "You can ask anybody here who they think the underdog is, and the underdog is us. They've already went through five Game 7s in the playoffs already. They've been there. They've won the Stanley Cup. I thought it was pretty funny when Darryl said that, and he actually said it with a straight face.
"I don't know who he's trying to buffalo, but it sure isn't us."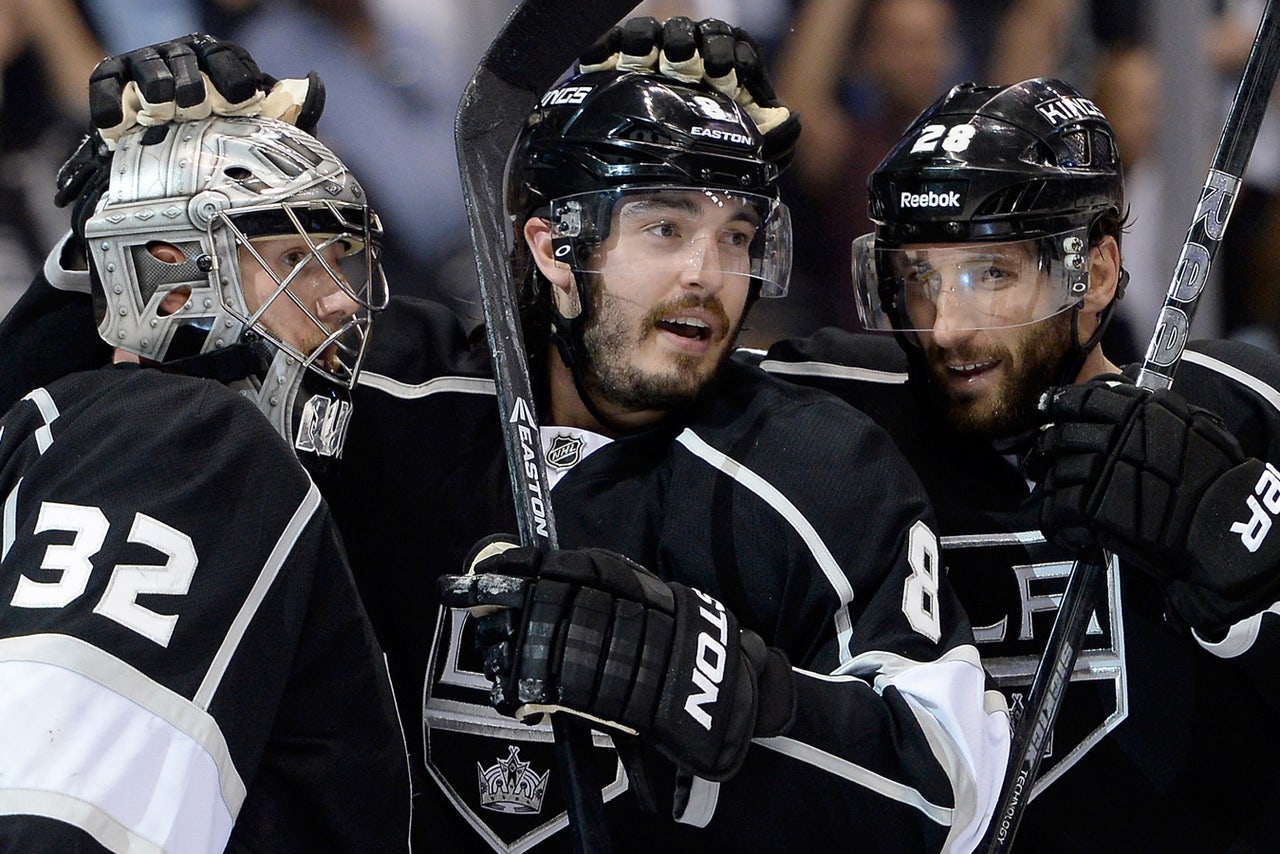 Kings no strangers to Game 7 pressure
The Ducks haven't been there before, at least not in quite a while. The last time the Ducks were the perennial favorites, Randy Carlyle was the boss in Anaheim and their goaltender was Jean-Sebastien Giguerre, who has quite a few years on current goalie John Gibson. This Anaheim team is built for a deep run and poised to continue it but unlike their opponents in the South Bay, this isn't a position that most in the group are familiar with.
They will rely heavily on the experience of their playoff veterans to go up against a group of some of the most grizzled playoff vets in the league.
"Probably some of us will have a little bit to say before the game to make sure we're all focused and all ready to go," said Ducks defenseman Francois Beauchemin, a member of the 2007 Stanley Cup team.
"I've been in a lot different situations. I've been fortunate enough to play in a lot of big games. That's part of my job as kind of leading by example in those areas," said captain Ryan Getzlaf. "Everything's amped up. You're in a do-or-die situation. Any time you're in that in any sport, the nerves are going to get to you a little bit so so you got to be able to calm those things and control your emotions."
Controlling their emotions is the exact opposite of what the Kings want to do.
Los Angeles wants to let the adrenaline and the excitement fuel them on the ice. This is the most emotional game they will have played this season and the Kings' leaders are encouraging everyone to embrace that.
"You use that excitement for energy," Richards said. "We've played well when we've been desperate, and why not use that excitement for positive things?"
But all throughout the postseason Boudreau has preached the tempering of emotions. With so many young players playing in this atmosphere and this situation for the first time, such drastic changes in temperament, especially while trying to stay focused on the ice, could be detrimental.
"It's not one game, it's eight months, it's a dream that's even longer - 50 years, depending on who it is - of dreaming to go beyond that point," Boudreau said. "If you get swept, at least you've got preparation that you're losing. When you go into Game 7, I mean one minute you're thinking we've got a game in two days and the next minute you're done. It happens pretty quick.
"And there's not a person in either room that hasn't dreamt about if they're successful tomorrow what are the opportunities that await them."
Boudreau has won only once in a Game 7 and it took him three tries. He's never taken a team to the conference finals. While it's easy for him to joke that he hasn't learned much from past Game 7s, but he really feels that he has and that it's finally time - time for him, time for the Ducks and time for someone to expose the Kings are mere hockey peasants.
"Well somebody is going to have to, so why not us?" he said. "I am due. I think I'm 1-4 right now. So, I'm due."
---