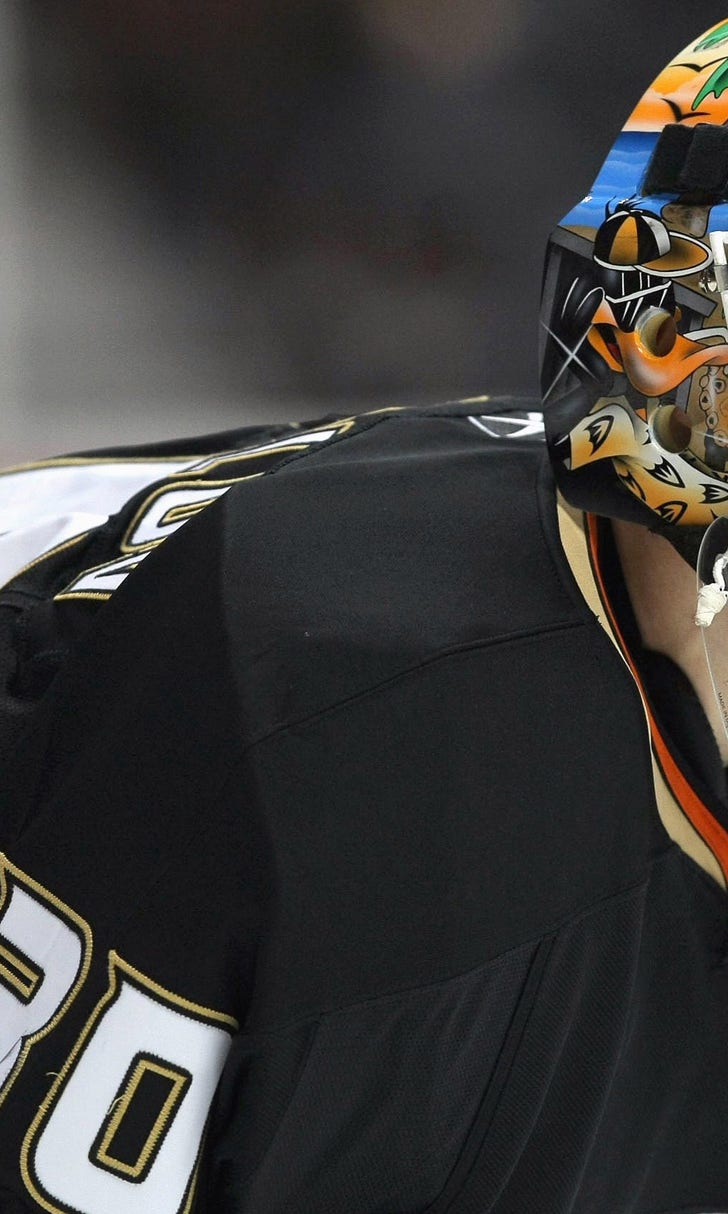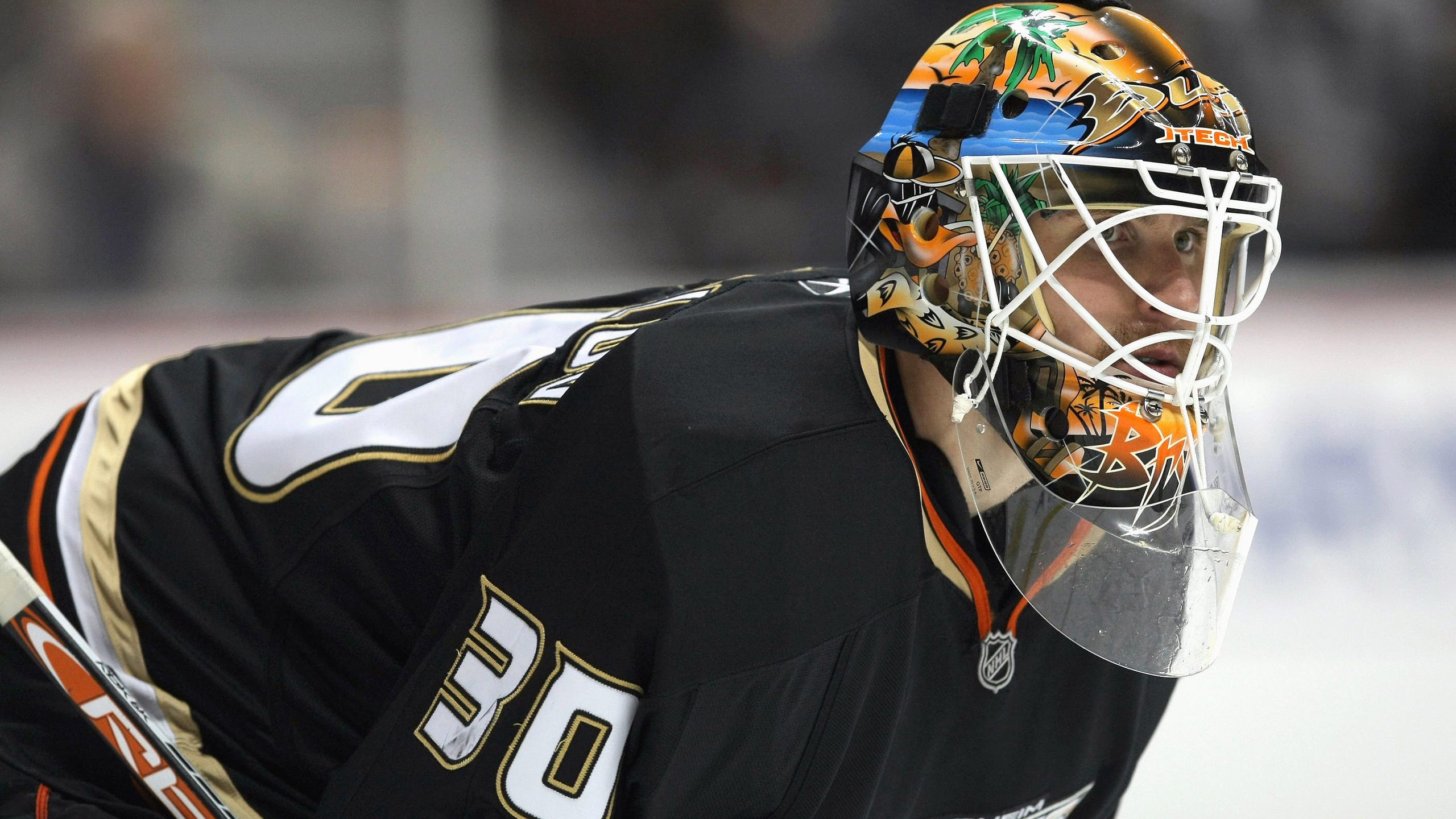 Ducks sign G Bryzgalov to one-year deal: 'I'm not hoping for anything'
BY foxsports • December 9, 2014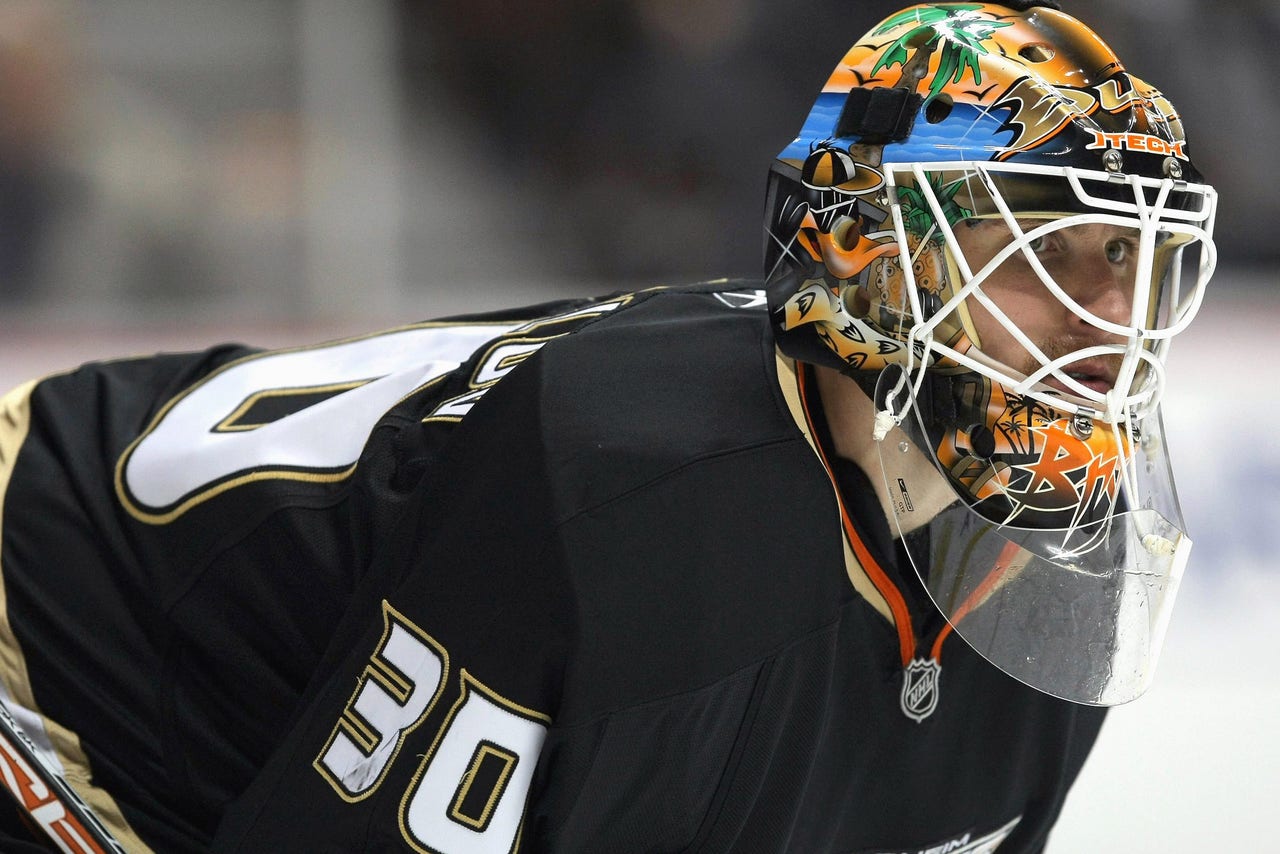 Get ready to start pondering the cosmos again because Ilya Bryzgalov is back in the NHL.
The 34-year-old goaltender is back where it all began as the Anaheim Ducks announced Tuesday that Bryzgalov has been signed to a one-year deal. He is expected to report to the Ducks' AHL affiliate in Norfolk, Va., to warm up with a few games before being added to Anaheim's active roster.
Bryzgalov, who was drafted by the Ducks in 2000 and helped the team to their first Stanley Cup in 2007, was signed to a tryout contract last week. He hasn't taken shots in net since training camp in September, but he's worked with the Ducks staff, in particular goaltending consultant Dwayne Roloson, to get in game-ready shape. The tentative plan is to be ready to play by the end of this week.
The Ducks have maintained their position atop the Western Conference standings despite a myriad of injuries and illnesses. Frederik Andersen, the Ducks No. 1 goalie, has been solid, but both of his backups, John Gibson and Jason LaBarbera, are currently on injured reserve.
With Bryzgalov, the Ducks get a proven veteran that isn't going to demand a certain amount of ice time.
"I'm not hoping for anything," he told reporters last week. "I came here to play hockey and play to my best abilities and help the team win games. The rest of the stuff? I don't have to worry about it. My job is to practice hard and win games for the team. The coaches and management can figure out the rest of the stuff. You don't have to worry about the things you can't control."
Looking further down, Bryzgalov and Gibson have showed a penchant for big time performances in playoff games. Gibson was compared to Bryzgalov after he began his NHL postseason career with a shutout in last season's Western Conference Semifinals. Bryzgalov set a rookie record in 2006 with three-straight shutouts in the 2007 Stanley Cup run. Andersen didn't let many through either and the Ducks goaltending trio could be one of the most dangerous units in the postseason.
He nearly retired, and he would have been happy to do so, but the chance to come back and do something special with the team that gave him a chance to play in the NHL was an opportunity he couldn't turn down.
"I've been fortunate to play a long time in the NHL. Not only in the NHL, but I've played in almost every level. I was fortunate and thankful to everyone. I had a good career," Bryzgalov said. "There are some things you can't control. Just enjoy your time with your family, be a full-time dad and develop your kids. If something comes up that's accessible for you, and if it's good for you, you have to take it. This is an opportunity we liked and this is why I'm here."
---