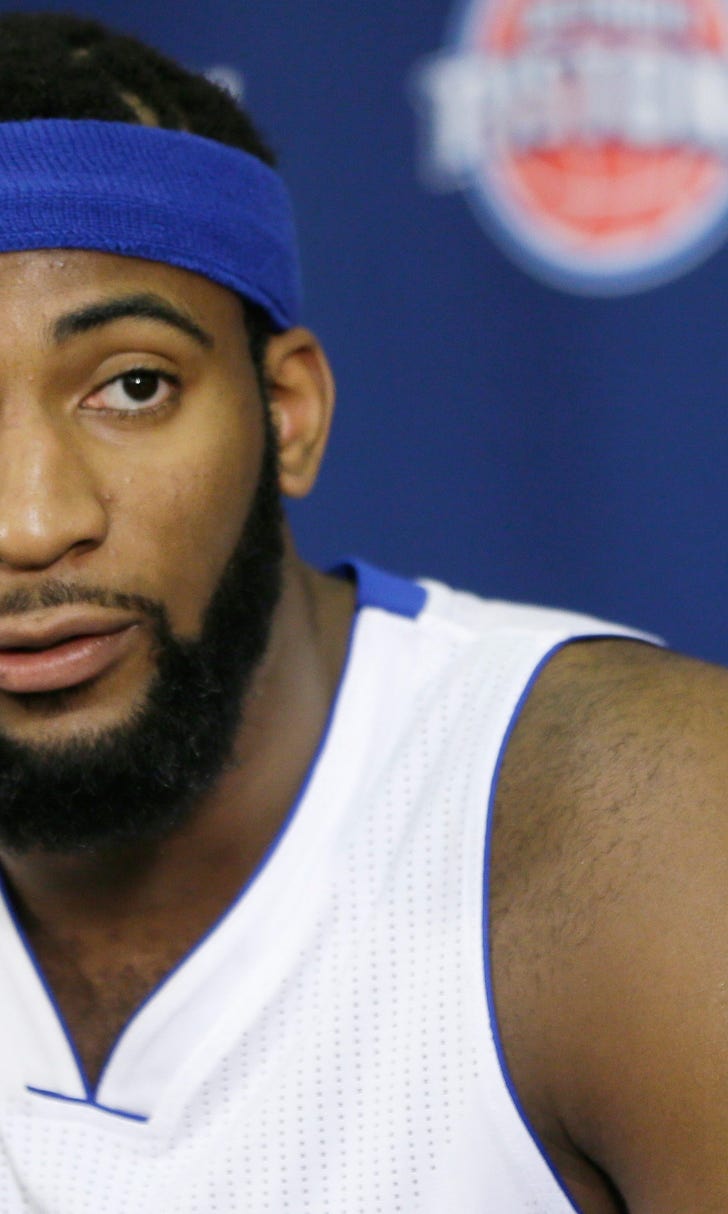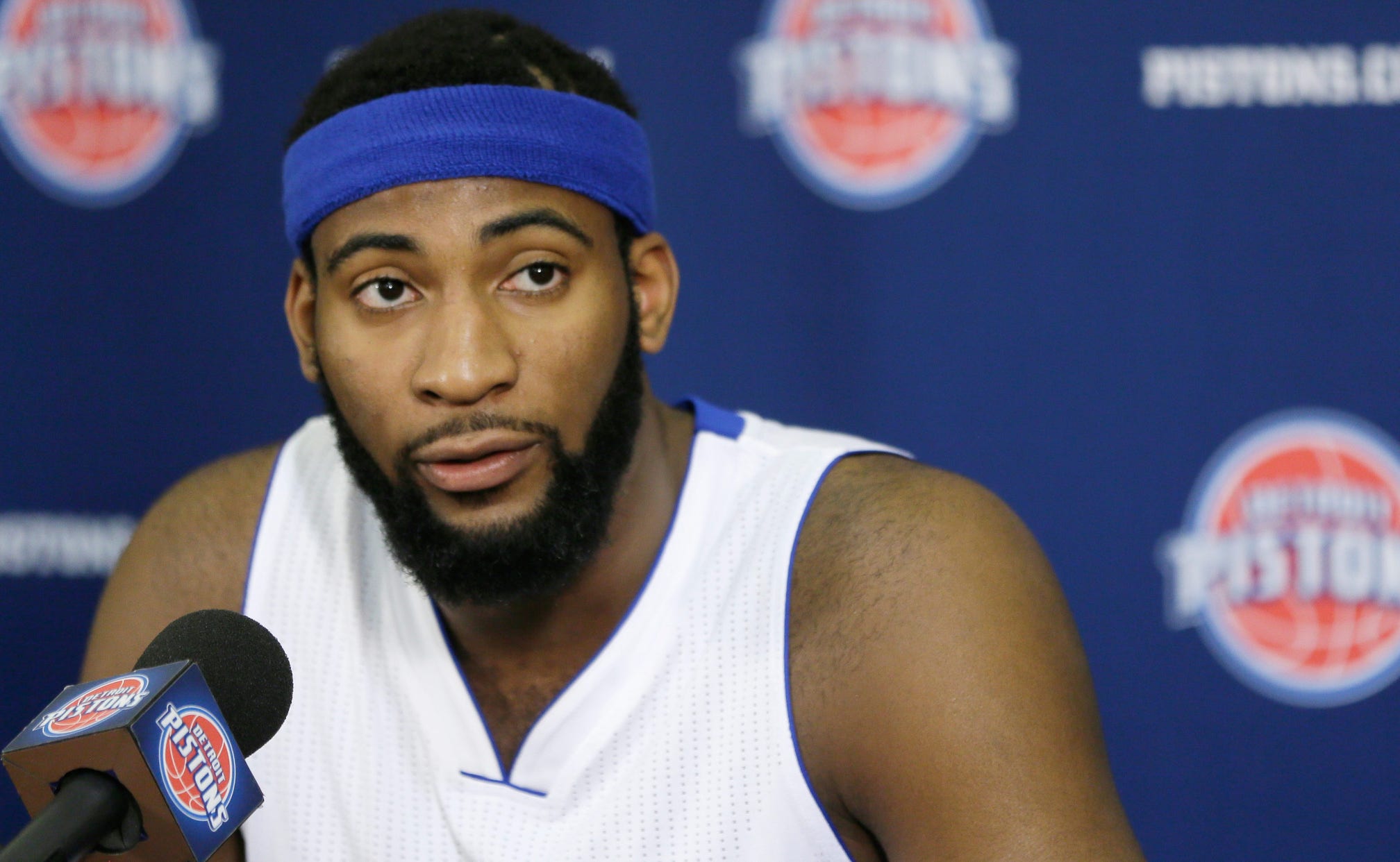 Drummond ready to lead rebuilding Pistons
BY foxsports • September 29, 2014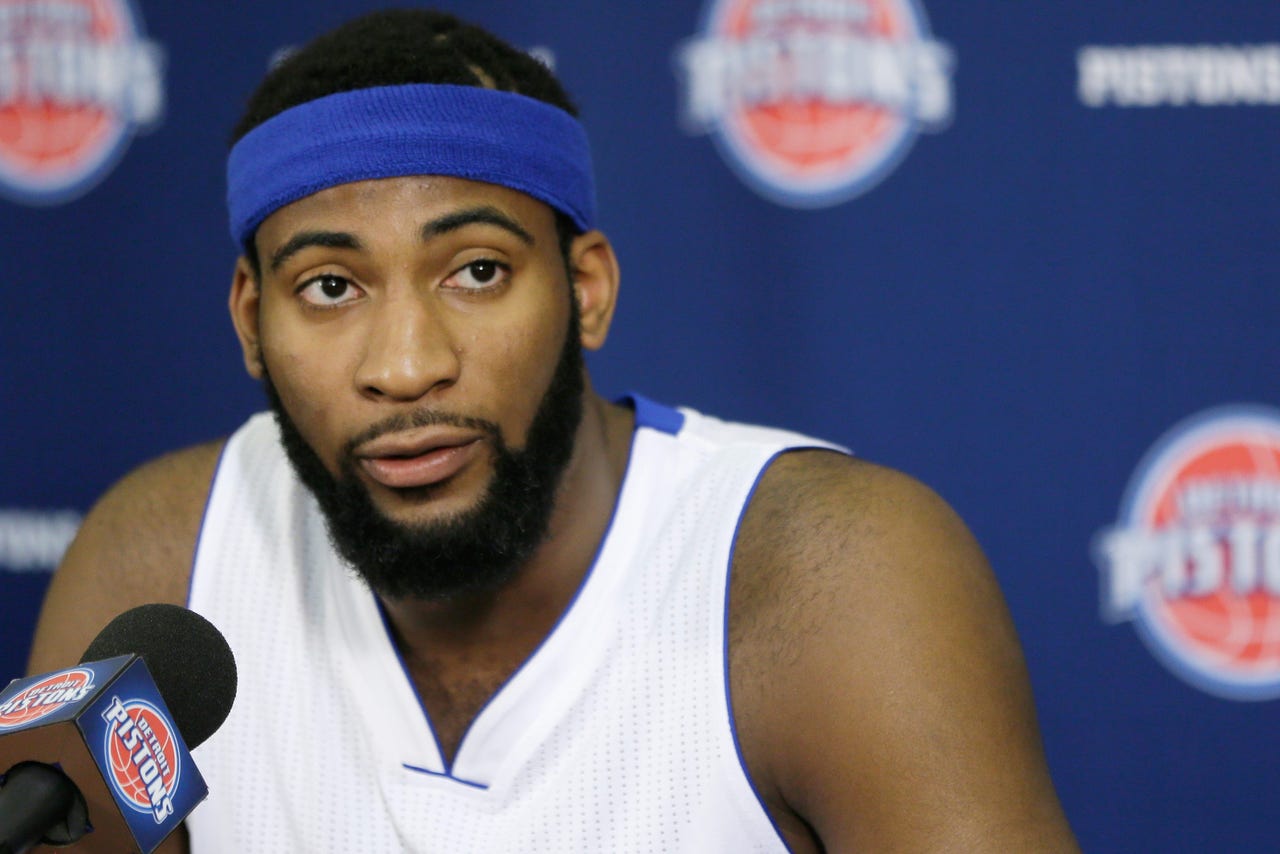 AUBURN HILLS -- Andre Drummond isn't going to sit back and accept losing any more.
"I've been in the league for two years now, and it is time for me to step up and become a leader here," Drummond said at Monday's Pistons media day. "That has to be my role now."
Drummond has only legally been able to drink for six weeks, but his experience at this summer's World Cup has changed his outlook on basketball.
"It was incredible to win a gold medal, and that's something I will never forget, but it was more important for me to be on a team where every player there was the big dog on his own NBA team," he said. "The first thing we all had to do was put away our egos and fill whatever role there was for us on that roster.
"The second thing for me, because I wasn't playing as much as I hoped, was that I got to watch how all of those veterans carry themselves, and the way they work and the way they lead. That's what I want to do this season."
Just a few seconds later, though, Drummond passed on his first chance to be a vocal leader. While he was answering a question about the upcoming season, he was distracted by one of his teammates clapping while filming a video for this season's player introductions.
"OK, that's got to stop," he said after losing his train of thought.
After a media member jokingly said that it was his opportunity to take over, he laughed and declined.
Drummond's desire to lead is being welcomed with open arms by Stan Van Gundy, who faces a tall task rebuilding a once-proud franchise that has had six straight losing seasons and seven coaches since its last playoff victory.
"I don't think I have to work too hard with these guys to break their bad habits, because I don't think they've ever had a chance to develop habits," he said. "Look at Andre. He came into the league with Lawrence Frank, and he had a year to develop the habits that Lawrence wanted, and then he starts the next season, and Maurice Cheeks is here, so now he's got to forget everything that he had learned, and learn how to do everything the way Mo wants it done.
"And then by the end of last season, John Loyer was here, and you're learning everything all over again."
Because of that, Van Gundy isn't going to worry about setting big goals for the Pistons, something he doesn't like to do in the best of situations.
"I don't want to say that our goal is to make the playoffs, because when LeBron is on the wing, I don't want our players to be thinking about making the playoffs, I want them thinking about stopping LeBron," he said. "And if that's your goal, and you clinch a playoff spot with 12 games left, what do you do? Shut down for the rest of the season?
"I have one goal right now, and that is on Tuesday, September 30, when we have our first scrimmage, I want our guys to run back on defense. That's the goal."
For that goal, and everything that comes after it, his young center will be ready. When asked if he was ready for the Pistons to become his team, Drummond didn't hesitate.
"Absolutely."
---
---