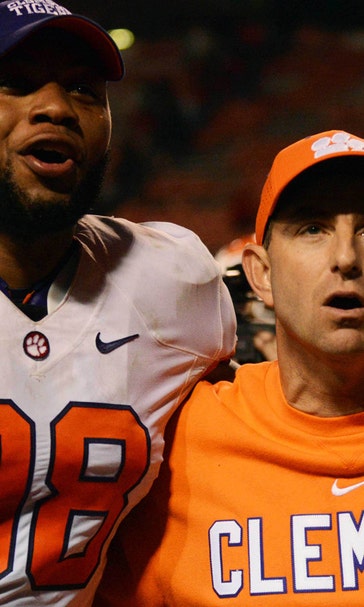 Driven: Kevin Dodd's Draft Journey debuts Friday on FOX Sports South
May 17, 2016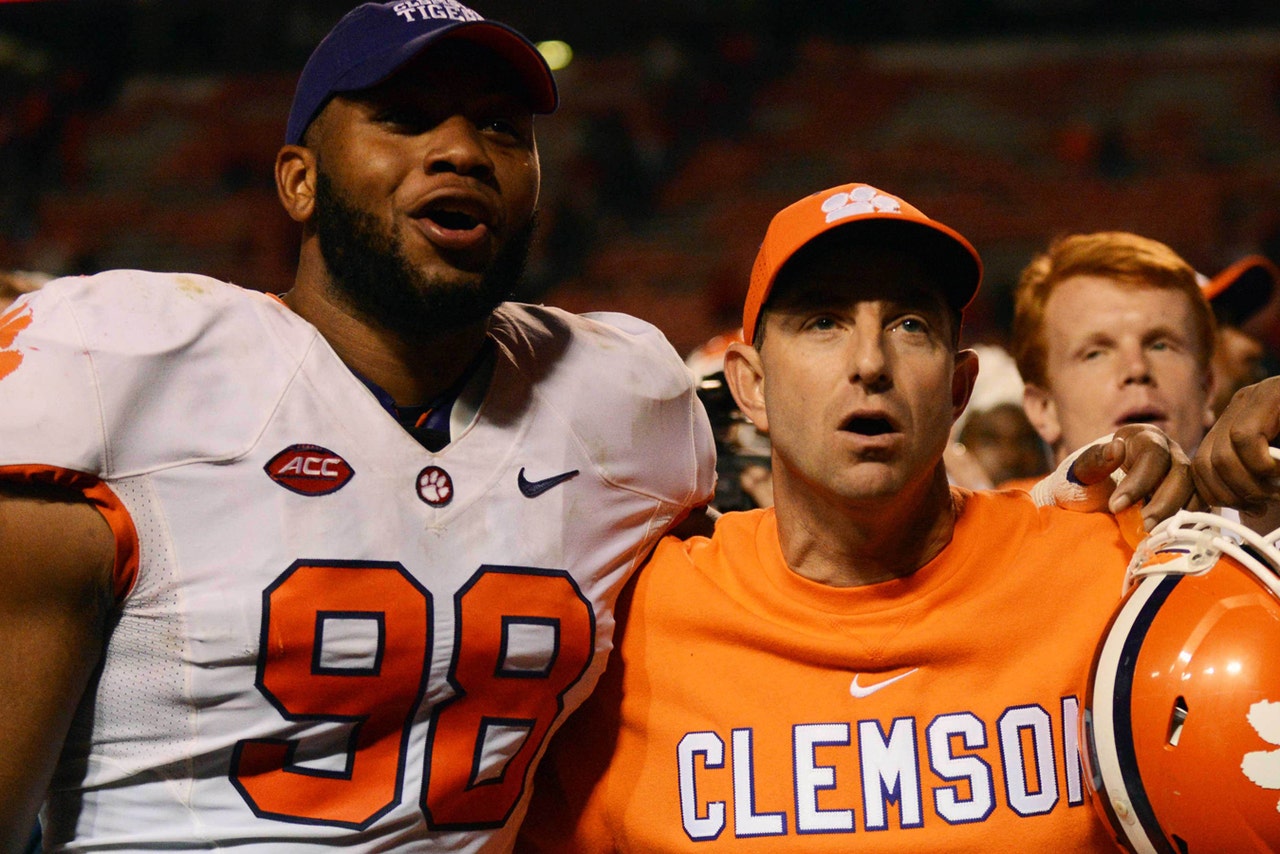 ATLANTA (May 17, 2016) -- A new episode of FOX Sports South's Emmy Award-winning original programming series DRIVEN -- Kevin Dodd's Draft Journey presented by Toyota debuts Friday, May 20, at 10:30 p.m. ET. The show will also be available on FOX Sports GO (FOXSportsGo.com), a free app that provides live streaming video of content televised on FOX Sports South through select programming distributors.
DRIVEN -- Kevin Dodd's Draft Journey gives a candid, first-person account of Dodd's journey from the conclusion of his final season at Clemson to the NFL Draft, where the defensive end was selected in the second round, 33rd overall, by the Tennessee Titans.
FOX Sports South was granted exclusive behind-the-scenes access to Dodd's journey; beginning with the day he made the decision to enter the draft. Among the highlights from Dodd's draft experience:
• Selecting an agency, and subsequent signing with Atlanta-based Element Sports.
• Working with Joe Don Reames at TNT Sports Training in South Carolina while finishing his degree at Clemson.
• Meeting with former NFL defensive coordinator Ted Cottrell for training sessions and film studies.
• Working out at the NFL Combine and Clemson's Pro Day.
"I expect to go in there [the NFL] and work, I'm going to act like I'm a free agent," said Dodd. "The odds have always been against me, and I've always had to work for everything I've had, it won't change in the NFL."
Dodd didn't start playing football until his junior season at Riverside High School in Greer, South Carolina. He credits the support he received at Riverside High as the foundation for the success, not just in football, but in life. Dodd played in 24 games as a reserve player at Clemson before becoming a starter during his junior season. Dodd's breakout 2015 campaign included a stellar performance in the National Championship Game with three sacks and five tackles for a loss. After the season, the Clemson coaching staff agreed it was time for Dodd to take his game to the NFL, and they all credited his growth on and off the field to his maturity and patience.
"Coming into 2015, nobody outside our program knew anything about Kevin Dodd, but we did," said Clemson football head coach Dabo Swinney. "Everyone in our building knew that he was out to prove that he was as good as anybody that's been through here."
In addition to extensive interviews with Dodd, Swinney and Cottrell, DRIVEN will feature exclusive dialogue from former coaches and NFL Draft analysts, including:
• Brent Venables -- Clemson football defensive coordinator
• Joel Klatt -- Fox Sports NFL Draft analyst
• Peter Schrager -- Fox Sports NFL Draft analyst
• Mike Mayock -- NFL Network NFL Draft analyst
• Charles Davis -- NFL Network NFL Draft analyst
| | | | |
| --- | --- | --- | --- |
| Debut:        | Friday, May 20            | 10:30 p.m. ET    | FOX Sports South      |
| Re-airs: | Saturday, May 21 | 8:30 p.m. ET | FOX Sports South |
|   | Sunday, May 22 | 5:30 p.m. ET | FOX Sports South |
|   | Monday, May 23 | 10 p.m. ET | FOX Sports South |
|   | Tuesday, May 24 | 2:30 p.m. ET | FOX Sports South |
|   | Wednesday, May 25 | 10 p.m. ET | FOX Sports South |
|   | Friday, May 27 | 10:30 a.m. ET | FOX Sports South |
|   | Saturday, May 28 | 10 p.m. ET | FOX Sports South |
|   |   | 8:00 p.m. ET | FOX Sports Southeast |
*Subject to territorial restrictions
Debuting on FOX Sports South in 2012, DRIVEN is an award-winning original series featuring stories of dedication, focus and success both on and off the track or field. DRIVEN received Emmy Awards in 2013 and 2014 for Tougher, Faster, Stronger: The 2012 Bobcats Draft and The Chipper Jones Story, respectively. Additionally, It was nominated for three Emmy Awards in 2015 for John Smoltz - A Hall of Fame Career, The Human Highlight Film and Michael Waltrip Racing - Life in the Pits. Six additional shows are planned for this year.
---