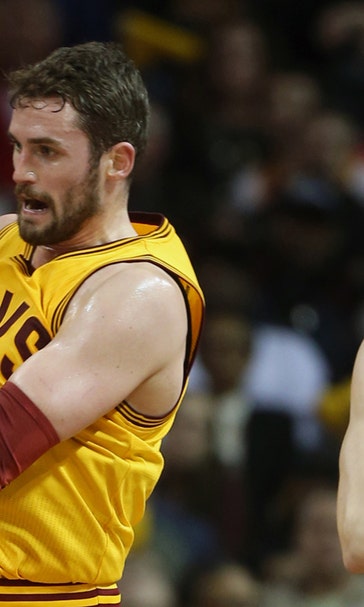 Dribbles: Now, Cavs winning with balance, too
BY foxsports • March 18, 2015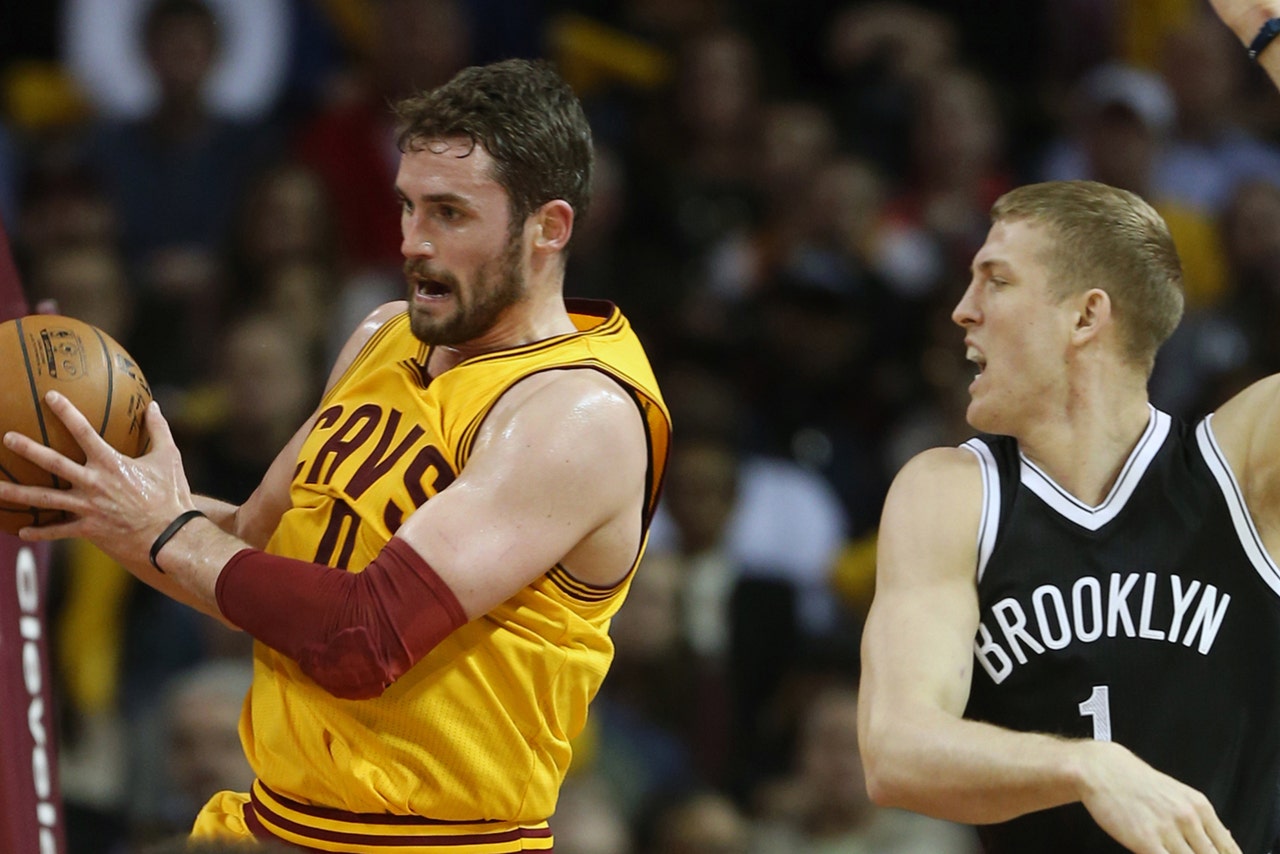 CLEVELAND -- Random dribbles from the Cavaliers' 117-92 laugher of a win over the visiting Brooklyn Nets on Wednesday:
1. This is how you play team basketball, winning basketball. The Nets aren't very good, but who cares? You can only beat who you play. And the Cavs won this one by playing like a championship-caliber team.
2. How well did the ball move? How about seven players reaching double figures in scoring before the fourth quarter? How about 32 assists, including 10 from Kyrie Irving? And how about a sizzling 55 percent shooting as a team?
3. Cavs coach David Blatt: "We stressed a few things before the game. One of them was to really focus on moving the ball."
4. Something else impressive about this win: J.R. Smith and Timofey Mozgov tied for the team scoring lead with 17 points. That's right, someone not named LeBron James or Kyrie led the Cavs in scoring -- and it didn't matter.
5. Smith shot 5-of-10 on 3-pointers and Mozgov was 7-of-8 overall. At least three of those baskets for the big Russian were monster dunks. Could be more, but I lost count.
6. Smith actually scored 14 of his points in the second quarter. That included three wide-open threes off passes from LeBron. So yes, the Cavs are more than All LeBron, All The Time, or even all Kyrie.
7. Blatt on LeBron and Kyrie: "I think they recognized the situation and played it properly. They took what the defensive gave them. Thirty-two assists (as a team), you're playing the game correctly."
8. Or as LeBron put it: "To have 32 assists is a good ingredient to win."
9. James finished with 16 points and seven assists. Irving went for 12 on 5-of-10 shooting. Kevin Love returned after resting for two games and scored 10 while grabbing a team-high 11 rebounds. On and on it goes, as Tristan Thompson (4-of-4 shooting) and Iman Shumpert came off the bench to score 10 apiece. Thompson also pulled down six boards.
10. Actually, reserves such as Thompson, Shumpert and Matthew Dellavedova (eight points) really got this thing turned around. The Cavs trailed 22-9 in the first quarter. A whole lot of Irving and strong bench play got them back in it. The Cavs cut the deficit to 26-23 at the end of the first, then coasted to a 59-47 lead at halftime. It was 94-73 entering the fourth. Game. Set. Cut down the Nets.
11. Blatt on what's in reserve: "Our bench did just a terrific job -- their energy, their intensity defensively. It really got us into the game. That's a great sign. Going forward you're gonna need them. They were the story. They changed the game for us."
12. Moving forward, the Cavs don't always need to move the ball this well. It won't always be possible. Some nights, it will in fact need to be tons of LeBron or a boatload of Kyrie or lots of Love. But what this win shows is the Cavs can win in a number of ways. And great teamwork is certainly one of those ways.
13. LeBron on ball movement: "The ball is always faster than the feet. Mozgov was unbelievable in the paint. Kyrie was great with getting guys involved even when he had shots. J.R. obviously was shooting the ball extremely well. Everyone worked well together."
14. The Cavs (44-26) have now won 14 straight at home. They're 20-0 at home overall when scoring 100 or more. And yes, they're still the best team in the league since Jan. 15, winning 25 of the past 31.
15. Toronto and Chicago also both won on Wednesday, so the Cavs remain two games in front of the Raptors for the No. 2 seed in the East, and 2.5 ahead of the Bulls.
16. An interesting sidenote: Cavs center Brendan Haywood talked about the NCAA tournament with me and two other reporters prior to the game. Haywood played his college ball at North Carolina, and discussed everything from his team's first-round loss to Harold "The Show" Arceneaux and Weber State, to the recent "I Hate Christian Laettner" documentary, televised Sunday. Haywood defended Laettner, calling him "maybe the greatest college basketball player of all time." Interesting. What was even more interesting was to hear a Tar Heel defend a Duke Blue Devil that way.
---