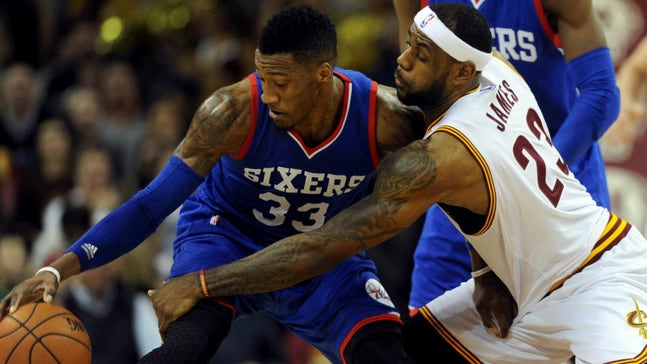 Dribbles: LeBron talks commitment, Cavs' stellar D
Published
Feb. 4, 2015 4:10 p.m. ET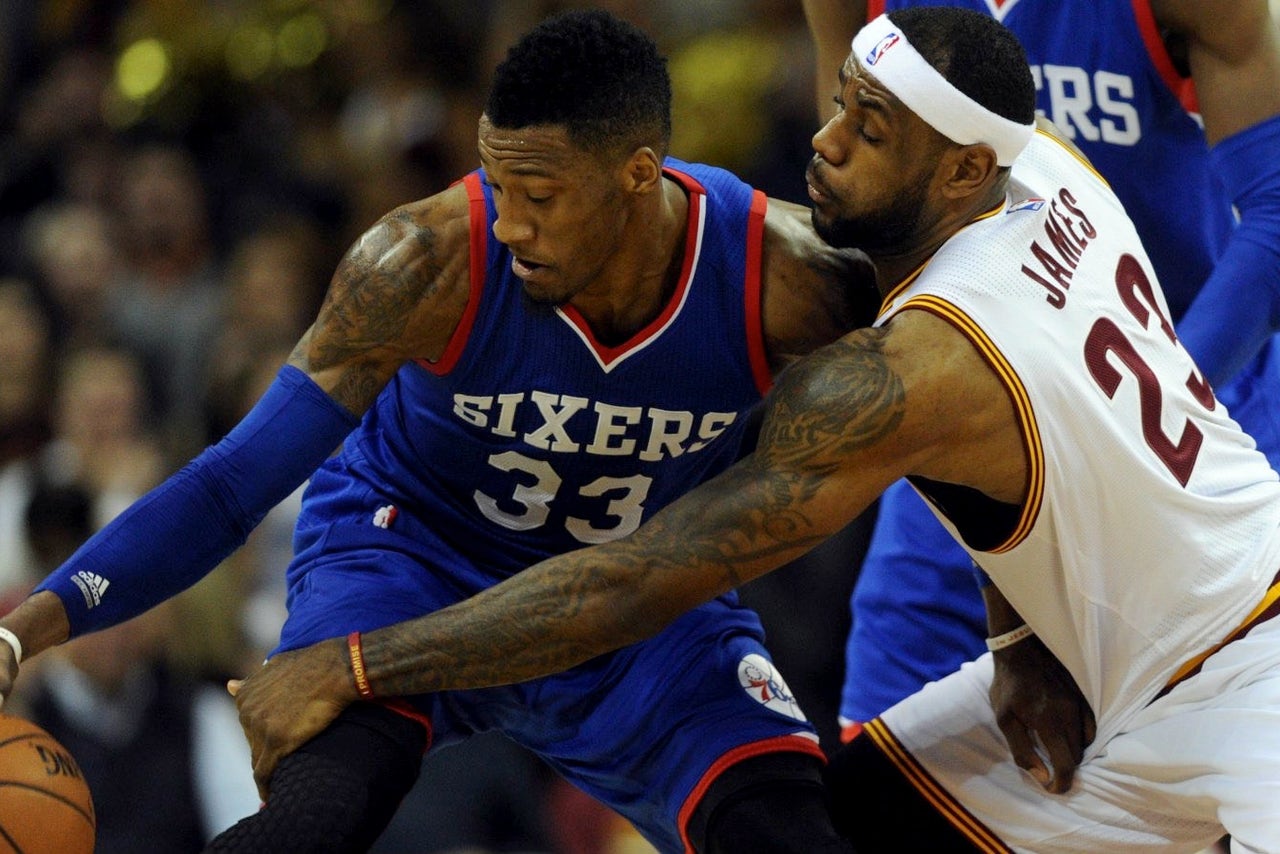 INDEPENDENCE, Ohio -- Random dribbles from Cavaliers practice Wednesday:
1. LeBron James was all about team, even more than usual. He wore Kyrie Irving's practice jersey and told reporters, "I'll come off the bench if it helps us win."
2. These are the type of good vibes that take place when you own the NBA's longest winning streak (11 in a row). Everyone's in a good mood, practice is more fun, and there are smiles all around. Far cry from a month ago, when everyone was blasting the Cavs and calling them a flop.
3. Even NBA TV is noticing, as studio host Ernie Johnson asked the former players on the set, "Have you heard the latest about the friction between (Cavs coach) David Blatt and LeBron James?" The response was no. "That's because there isn't any," Johnson said, smiling.
4. Obviously, no one is asking or considering the idea of LeBron as sixth man. His point was that he's so committed to winning, he'll do anything that's asked.
5. A reporter jokingly mentioned the idea to Blatt, asking Blatt if he'd be OK bringing LeBron off the bench. "No," Blatt said, chuckling. "He's fine where he is."
6. Blatt did get serious when talking about the Cavs' defense, and with good reason. During the winning streak, the Cavs are holding opponents to 42 percent shooting and outscoring opponents by 12.9 points per game. That's just impressive.
7. Other stats: The Cavs (30-20) have won seven straight at home, and seven straight over teams from the mighty Western Conference. One victim during the winning streak, the Clippers, comes to town Thursday. That will be no easy task. The Clippers lost to the Nets on a last-second shot Monday. They're mad. None other than former Cavs guard Jarrett Jack hit the game-winner.
8. When the Cavs and Clippers met in LA a few weeks back (Jan. 16), the Cavs won by a 126-121 count -- in regulation. It was about that time everyone started to think the Cavs may not be so bad off, after all.
9. Clearly, the additions of newcomers J.R. Smith, Timofey Mozgov and Iman Shumpert cannot be understated. Each provides something the Cavs severely lacked (spot-up shooting, rim protector, perimeter defense) prior to trading Dion Waiters to the Thunder.
10. Kevin Love missed the previous game against the Clippers, and if the Cavs have any speedbumps, it may be their struggles to get Love involved offensively on a consistent basis. But truly, that's nitpicking. He may have attempted just seven shots and scored just five points in Monday's win over the 76ers -- but he also grabbed a game-high 15 rebounds.
11. Blatt on Love: "I'm not at all concerned. We've won 11 games in a row, and Kevin has been a big part of that. He's been playing defense, he's been rebounding the ball."
12. More from Blatt: "Guys go through periods of time were they get less opportunities. The question is, how's the team doing? The team is winning and Kevin is playing and contributing."
13. Blatt added: "I think it's important everyone is involved. I think Kevin is very much in the flow of the game. Last thing that concerns me is, 'Will Kevin Love score?'"
14. OK, back to the defense. The Cavs haven't allowed an opponent to score 100 points in nine straight games. Instead, opponents are averaging 91.9 points and shooting 40 percent from the field in that span. The last time the Cavs didn't allow opponents to score 100 in nine straight games? Try 2008-09, when they finished 66-16.
15. LeBron on the D: "We have bought into what the coach wants us to do. Our mindset is, 'This is what we're going to do every time down.' I've been on great defensive teams in my career. Communication is the biggest part and then the understanding knowing you have trust, knowing that if I get beat, there'll be another guy that protects me."
---