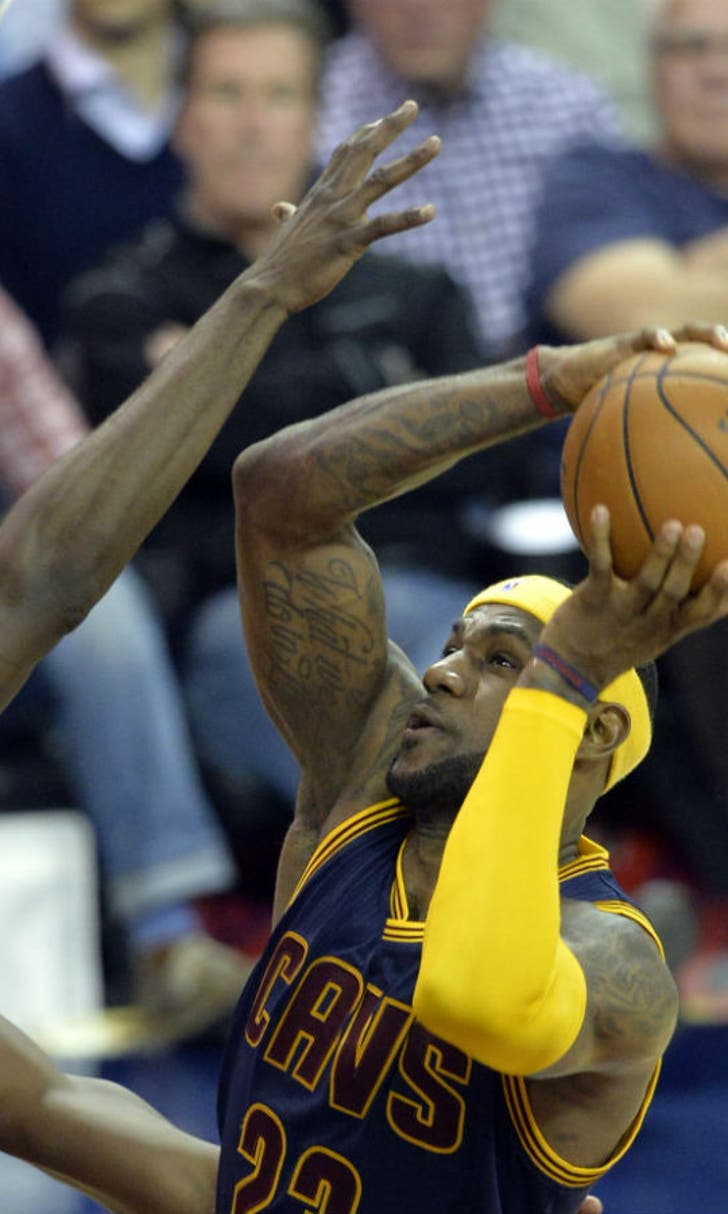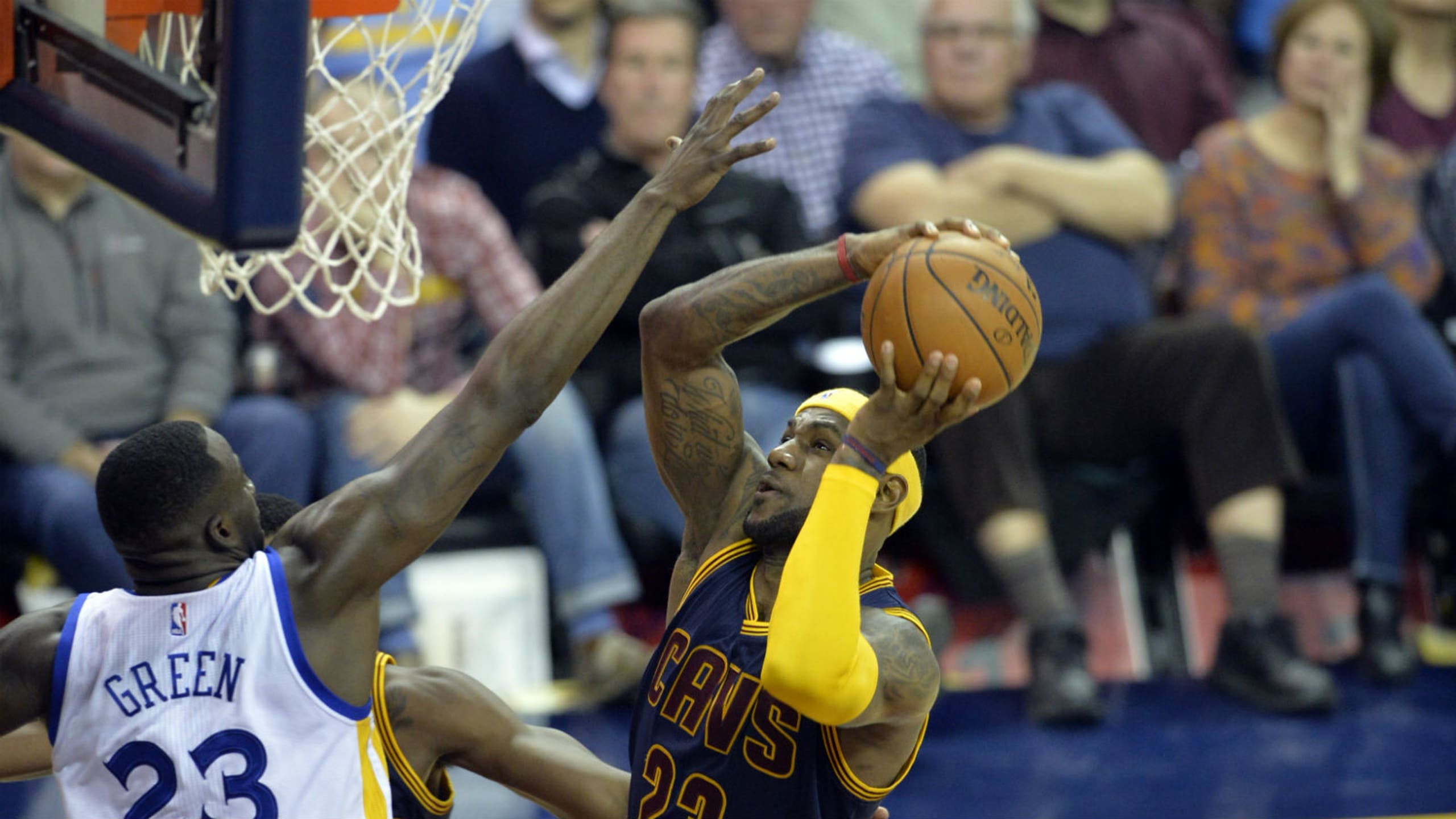 Dribbles: Latest win shows LeBron, Cavs on another level
BY foxsports • February 27, 2015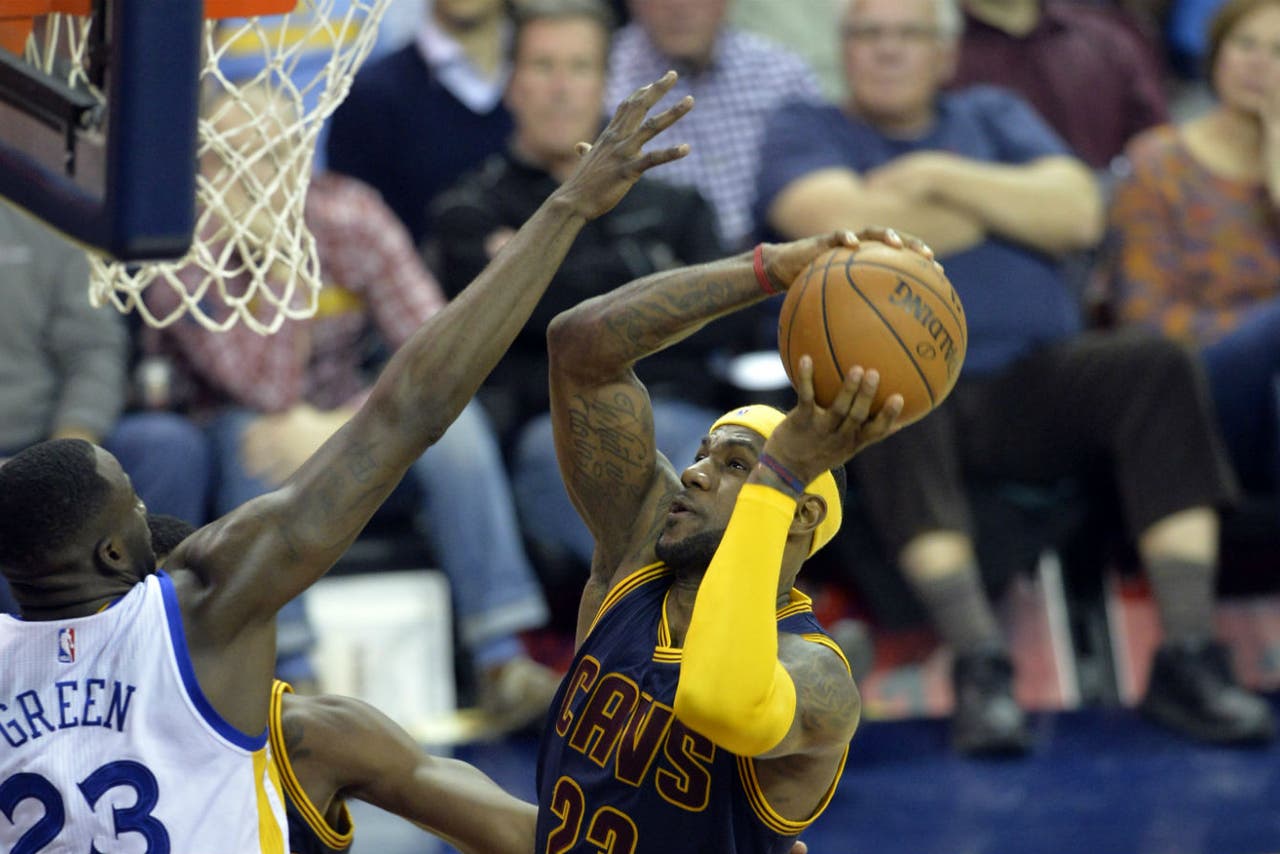 CLEVELAND -- Random dribbles from the Cavaliers' impressive 110-99 win over the visiting Golden State Warriors on Thursday:
1. It's not often that you get to experience a regular-season game like this. The national media was buzzing, the TV cameras were glowing, the fans were living and dying with nearly every possession. And LeBron James, man, what a night.
2. I know this sounds crazy, but this really wasn't one of the Cavs' prettiest games. There was a lot of isolation and a lot of just figuring out how to score. A lot of it resulted in LeBron (season-high 42 points) and others simply going one-on-one. Still, for the most part, the Cavs drilled the team with the league's best record. That stuff doesn't happen by chance.
3. And here's the thing about my above point: It doesn't matter. Great team basketball or isolation plays, the Cavs are just better than everyone else these days. They still scored 110 points. Remember, this wasn't the New York Knicks. This was the Golden State Warriors. They think they're title contenders, and even after a night like this, I believe them.
4. Defensively, the Cavs were very good after the first quarter. They frustrated Warriors guards Stephen Curry and Klay Thompson into a miserable 10-of-30 shooting night combined. It resulted in a decent outing for guys such as David Lee (18 points) and Draymond Green (16). And that's OK. The Cavs knew those two weren't going to beat them. Contain Curry and Thompson, and you beat the Warriors. Period.
5. Kyrie Irving (24 points, 10-of-10 on free throws) did a solid job on Curry, as did fellow guards J.R. Smith and Iman Shumpert on both Curry and Thompson.
6. Cavs coach David Blatt broke it down this way: "J.R. Smith played 35 minutes. Shumpert played 31 minutes. Between the two of them, they scored four points. But the Splash Brothers went 10-of-30. But that's why (Smith and Shumpert) are on the court, and that's why we're winning."
7. It's true, as Smith truly has become a new man since the trade with New York in January. "Since Day 1, that guy has been a dream," Blatt said.
8. OK, back to James. You'd better believe he hears the talk about how Curry is the favorite for league MVP. You'd better believe James was more fired up for this one than perhaps any other game this season. And you'd better believe he came out wanting to put on a show, win the game, and yeah, put himself back in the MVP conversation. LeBron, it can safely be said, accomplished all of that.
9. As Blatt said: "Did he have a little extra oomph? Probably, and that's a good thing."
11. The Cavs' biggest lead was 16 points, but against these Warriors, that feels more like four. They can bury a bushel of 3-pointers in seemingly the blink of an eye. But the Cavs just refused to allow it to happen. Again, if the Warriors were to beat them, it was gonna be in a way that they're not used to playing.
12. Somehow, Kevin Love scored 16 points (5-of-10 shooting). He also grabbed eight rebounds. What seemed like a quiet night really was an efficient night.
13. Of course, Tristan Thompson (12 points, eight rebounds) was big off the bench yet again. It seems the bigger the stage, the more boards he chases down. Thompson has just remained so upbeat, so valuable, and like Irving, has overcome the previous four years of doom to make winning plays.
14. Blatt summed it up this way: "The guys are having some fun out there, and that's great."
15. Bottom line: For the past two months, there hasn't been a better team in the NBA. The Warriors (44-11) found that out Thursday. They found out the Cavs have LeBron James, and no one else does. Steph Curry is great, and deserves MVP consideration. But as winning time nears, we're getting a good look at the guy who has been there and done that. And he plays in Cleveland.
16. The Cavs (37-22) have won 18 of 20. That includes 11 straight at home. They're also 18-0 when scoring 100 or more at The Q. The numbers don't tell the whole story, though. This is a team that's just on another level right now.
17. Curry on the MVP conversation: "Well, I hope it's not based on this game. If I'm playing one-on-one against (LeBron), and you look at tonight, then I lost obviously. It's about a body of work. It's about what your team is doing. It's about being consistent over the course of a season, and that's my job. You're obviously going to have off nights."
18. Irving injured his shoulder in the third quarter, but returned to play. The Cavs do not yet know the extension of the injury. He will have an MRI on Friday at Cleveland Clinic and is listed as doubtful for the game at Indiana. "It's a little sore right now," Irving said. "It's uncomfortable. We'll see how it feels (Friday) and go from there."
---