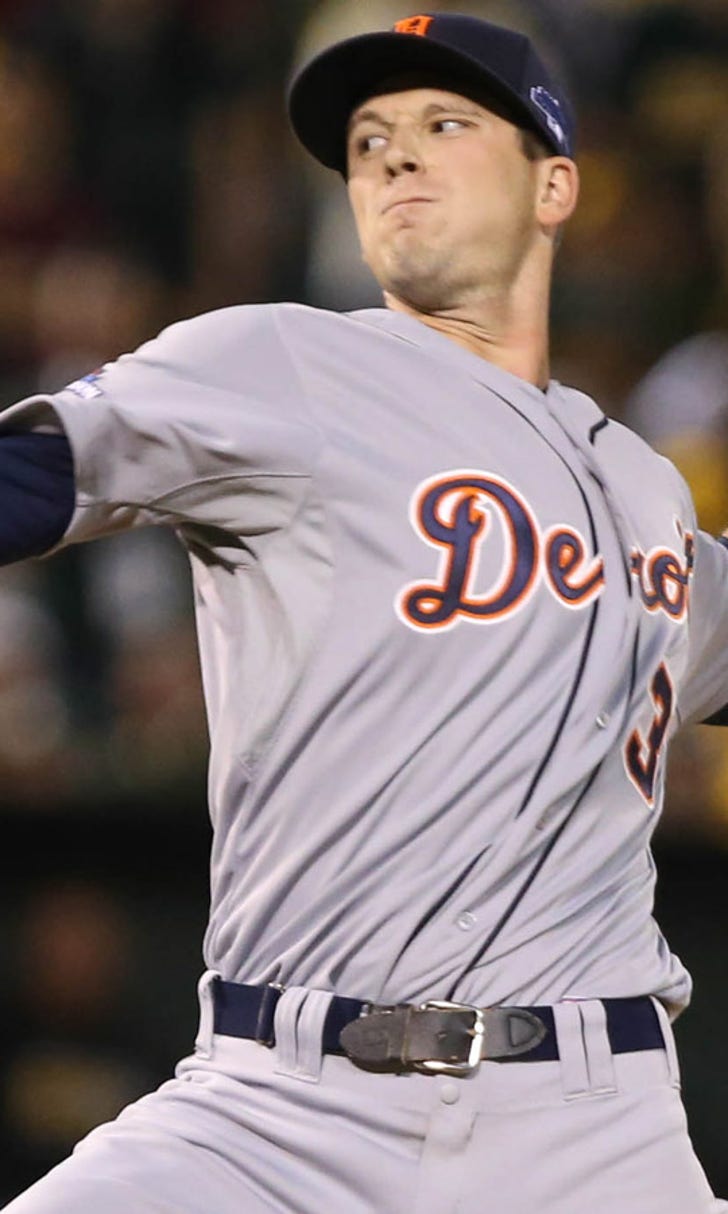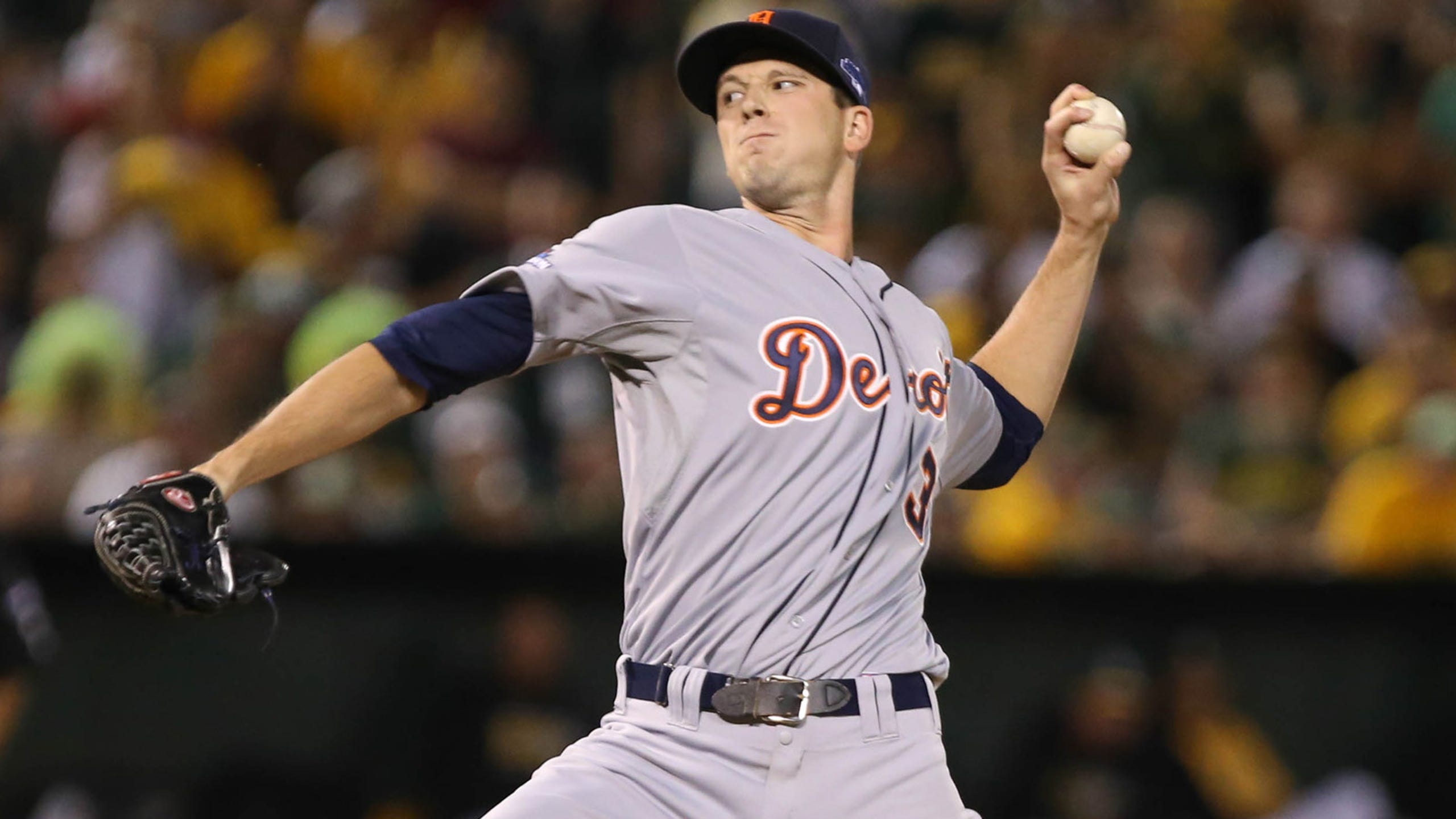 Drew Smyly looks forward to being a starter again
BY foxsports • January 29, 2014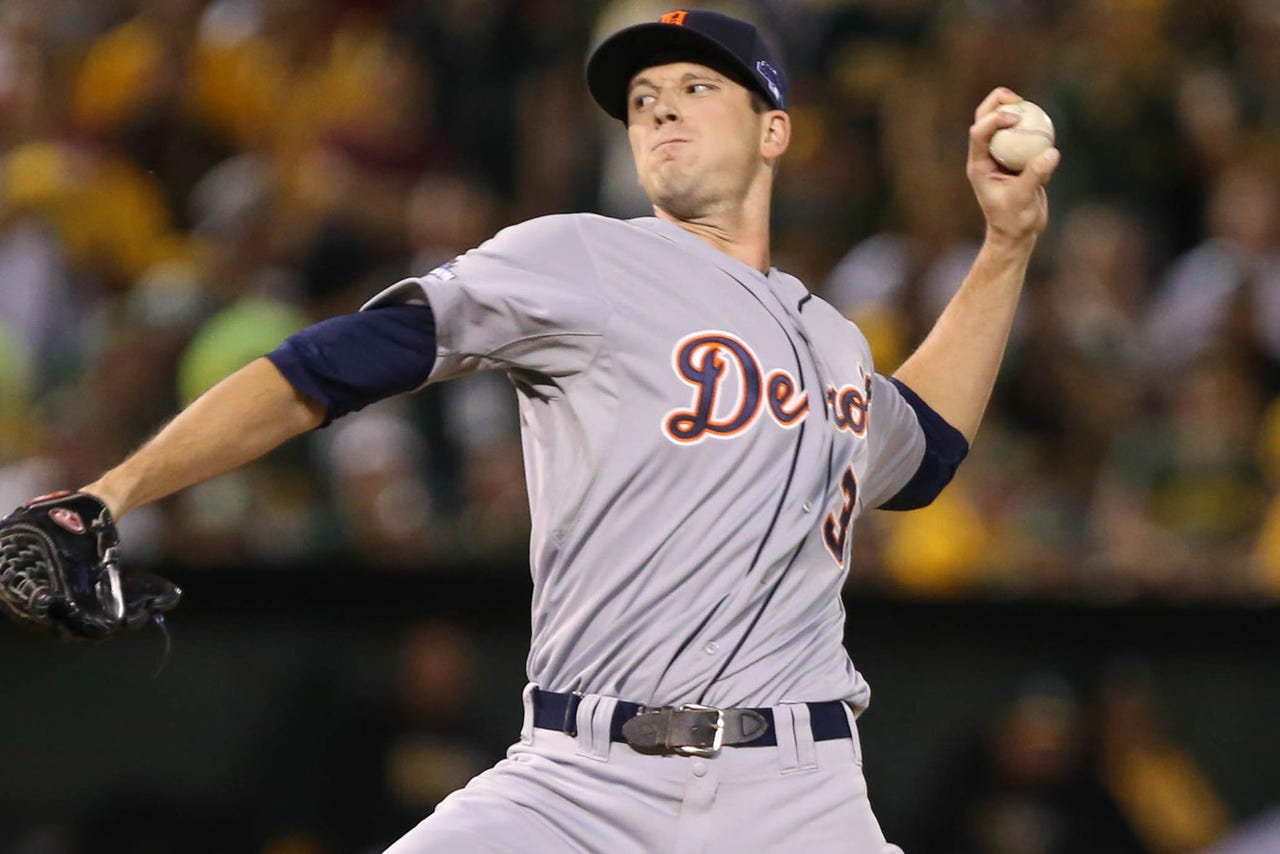 DETROIT -- For Drew Smyly, starting is like going home.
When the Tigers traded Doug Fister to the Washington Nationals, it opened a spot in the rotation for Smyly, who spent the entire 2013 season in the bullpen.
"I was really shocked," Smyly said before the Tigers started their Winter Caravan. "I didn't really think it was going to happen. We had one of the best rotations and Fister has been terrific for the Tigers. At the same time, I was really excited to have a chance to fill those shoes and get back in the rotation."
Smyly, 24, began his major league career in the Tigers' rotation, going 4-3 with a 3.99 ERA in 18 starts in 2012.
When the Tigers decided last season to keep Rick Porcello a starter and have Smyly move to the bullpen, Smyly didn't miss a beat.
In 63 appearances, Smyly went 6-0 with a 2.37 ERA, 1.04 WHIP and .219 opponents' batting average against.
In the playoffs, Smyly was 0-0 with a 3.00 ERA in six appearances.
Smyly said he learned a lot from pitching out of the bullpen.
"Just pitching late in the game, it's an adrenaline rush," Smyly said. "Starters don't really get that experience. I thought it was a great experience, pitching with games on the line. They were very meaningful games late. Just confidence and experience are probably the two biggest things I'm taking out of last year."
Smyly said his offseason routine did not change as he was also preparing to be a starter last season.
He expects moving back to the rotation will be just like riding a bike.
"I've been starting my whole life," Smyly said. "I started my rookie year, the first half. I feel like the routine and the transition will be pretty easy. I feel like the hardest transition was last year, going to the bullpen, because that's something I'd never done before. I've been a starter, I am a starter. I just pitched out of the bullpen last year. I don't think the transition will be hard at all."
Despite Smyly's success as a reliever, he never truly felt like that was his niche.
"I'm pitching out of the bullpen but I've always thought of myself as a starter," Smyly said. "I'm at my best, I feel like that's what my skill set translates to being a starter, not out of the bullpen. There's all these other guys throwing 98, 97. Either way, it's just great being on the team. Definitely I'm excited about starting."
Even though he wasn't stretched out enough to start at all last season, that didn't stop Smyly from volunteering to do so.
"Even last year, he would come to me on occasion and say when we needed a spot starter, 'Hey, why don't you guys start me?'" pitching coach Jeff Jones said. "He loves to start, as most of the guys do. We anticipate him having a big year for us."
Now that Smyly is back in the rotation, he is going to get back to throwing his change-up, a pitch he didn't really need coming out of the bullpen.
"I didn't throw my change-up very much 'cause I'd come in and face three or four batters, maybe one batter, a lefty or whatever, so there was no use in my change-up really," Smyly said. "I worked hard on it last winter and spring when I was competing for the starting job. Then when I got put in the bullpen, we all agreed that it was better to go straight to my go-to pitches, like my curveball and cutter, but I've been working hard on my change-up again this winter. 
"It's another pitch to throw and hopefully keeps hitters off-balance."
Smyly also provides the Tigers with something they did not have last season, a left-handed starter.
But he knows he'll have to perform to keep up with the likes of Justin Verlander, reigning Cy Young winner Max Scherzer, Anibal Sanchez and Porcello.
"All five of them, every day they'd just one-up each other," Smyly said. "That was impressive. But I think I can handle the job. I'm looking forward to it and I'm eager to get back and start."
Smyly is also eager to erase the feelings he had when the Tigers lost to the Boston Red Sox in the ALCS last October.
"It was a tough pill to swallow," Smyly said. "It sucks. I think everybody on the team would say we kind of let that series go. We had it and it just didn't work out in our favor. That's just the game of baseball. Sometimes it goes your way, sometimes it goes the other way. So you can't sulk about it too much, you just gotta get ready for next year."
Smyly's role has changed but the expectations remain the same for the team, something Smyly said he doesn't really think about.
"My job is to give us a chance to win every time it's my turn to pitch," Smyly said. "Just keep us in the game or whatever that entails. Everyone has their own expectations and as a team we have one goal, to win a World Series. We've got an incredible team, a lot of All-Stars on the team, so just being part of it and contribute what you can to help out, it's fun."
---