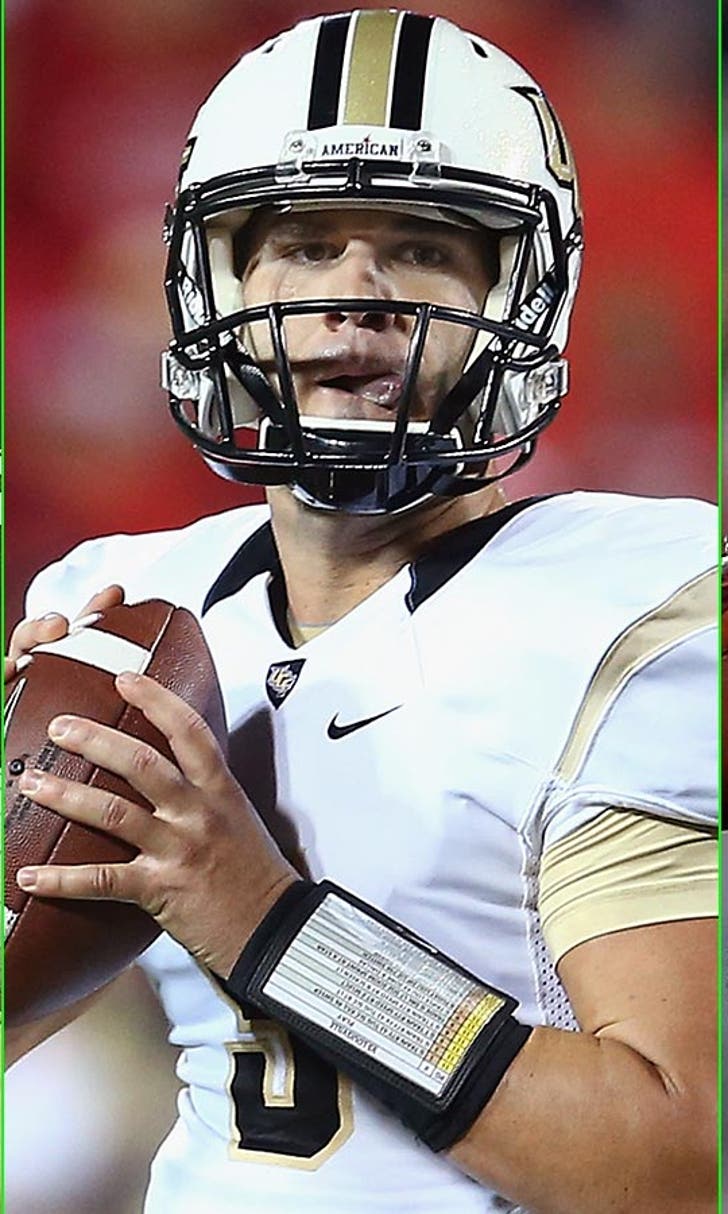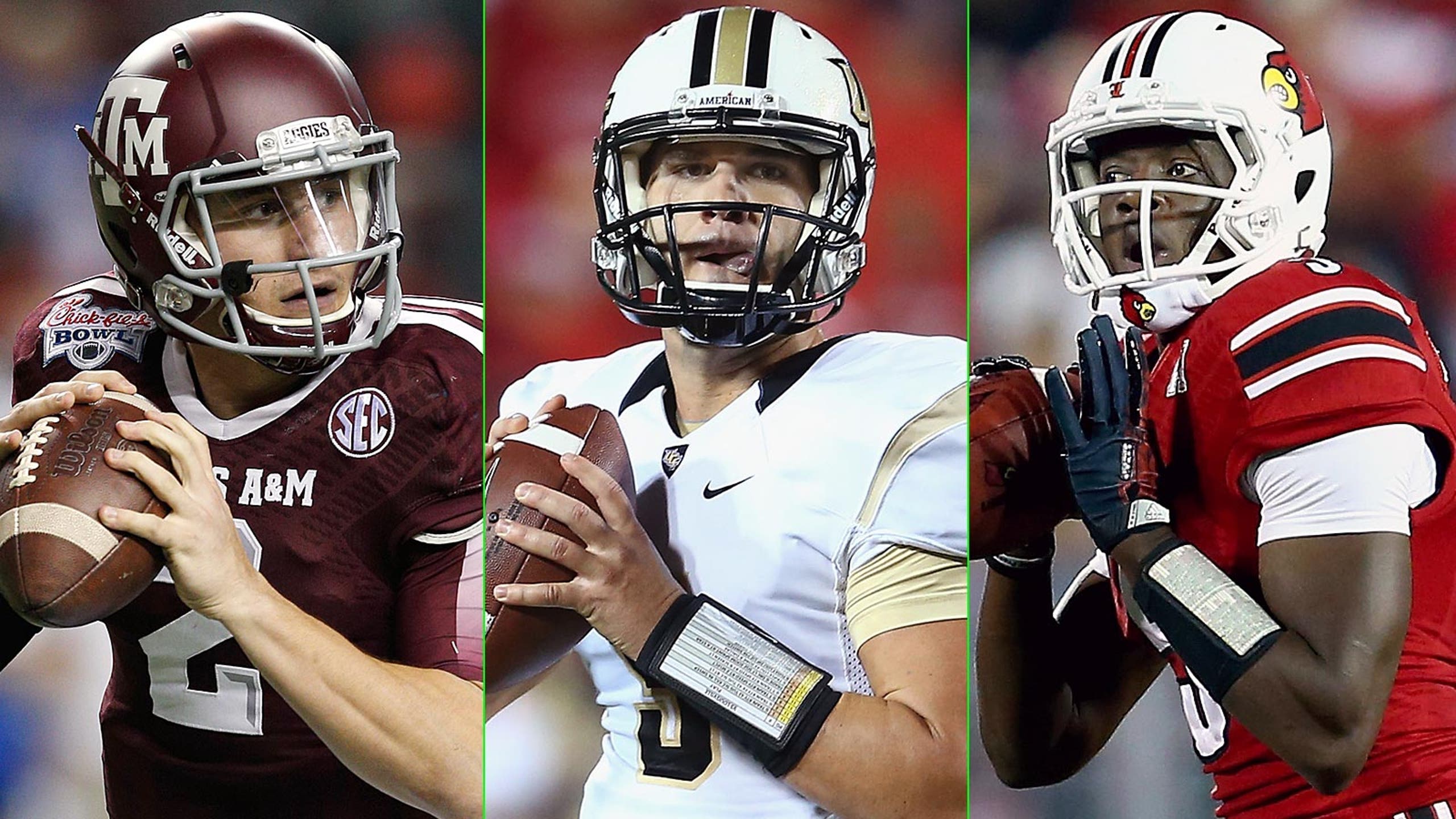 Draft is deep because of underclassmen but also 'immature'
BY foxsports • February 24, 2014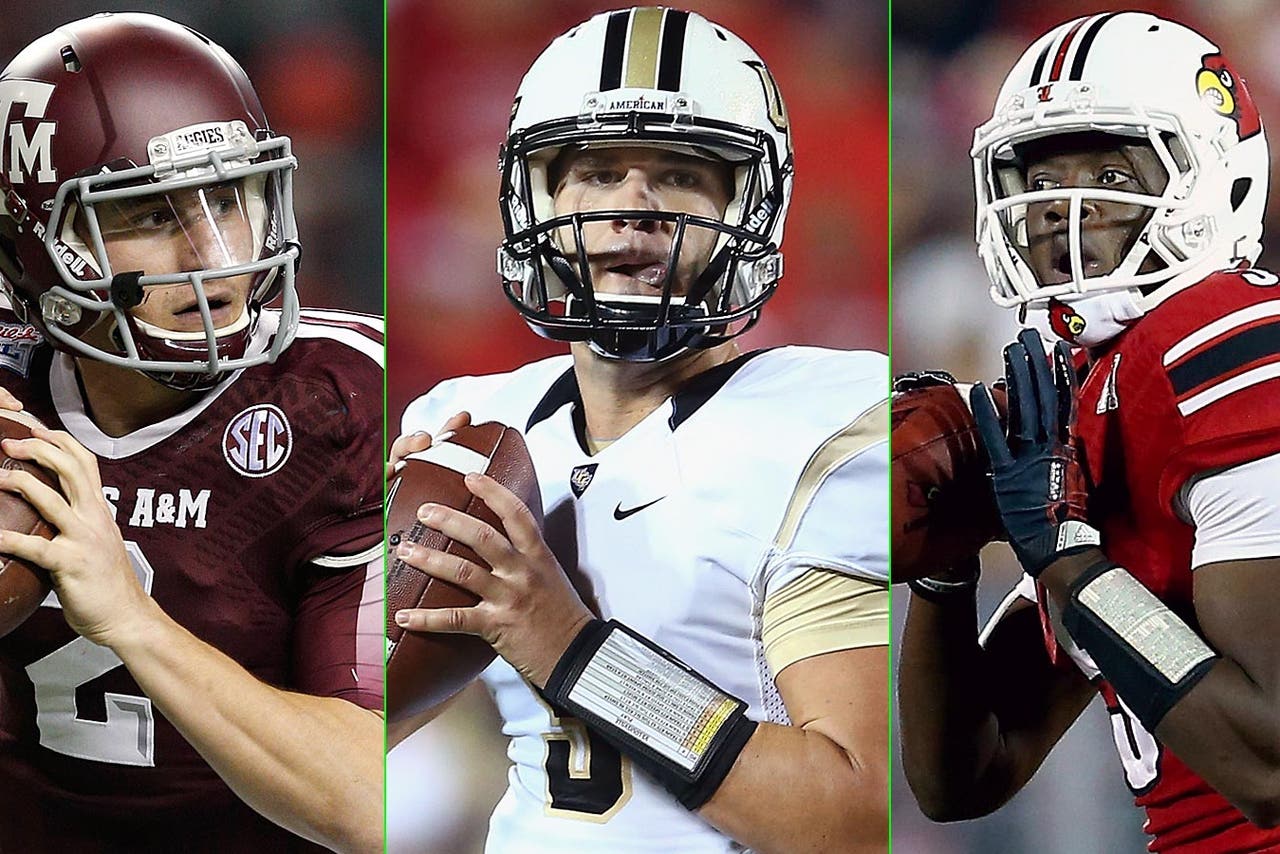 The interest and the spectacle of the NFL Scouting Combine has only increased over the years, with hours of evaluation and talk on TV and radio and the increase in draftniks who offer their opinions on blogs and Twitter.
The focus for NFL teams has risen too.
As more and more underclassmen decide for early entry into the draft, the importance of the combine has increased for NFL teams, who don't get the chance to sit down and talk with the college juniors until the combine.
May's NFL Draft is considered extremely deep this season, in part because of the number of juniors who have declared for the draft. A record 98 players were granted special eligibility for the draft, leaving NFL talent evaluators in a rush to see the early entrants.
"We'll talk to almost every player at the combine," Minnesota Vikings general manager Rick Spielman said. "There is what they call the convention center or train station where our position coaches and our scouts will be over there working, where if they're not in the 60 room then we've got to get in front of them there. We interviewed everybody at the Senior Bowl, got in front of everybody at the Senior Bowl."
Over 300 players are attending the combine in Indianapolis these two weeks. And with so many early entrants, there's a lot of work for NFL teams to do. Teams are allowed 60 formal interviews with players, many of which will go to underclassmen after NFL teams had the chance to meet with players at the Senior Bowl.
Spielman and his staff only set their initial draft board two weeks ago, after waiting to hear which juniors would opt for the draft.
"I had to wait until we had all the juniors rated, so we don't get those until we're actually down at the Senior Bowl," Spielman said. "So now we have all the background on the juniors. We've still got a lot of work to do on our crosschecks and things like that. I have a pretty good idea on what our draft board looks like heading down there. So that gives us direction on who you have to interview and you have to spend time on and then where you're going to go in the spring."
Underclassmen of course will play a big part in the draft. The No. 1 overall selection could go to early entrants in defensive end Jadeveon Clowney, Johnny Manziel, Teddy Bridgewater or Blake Bortles. As many as six underclassmen could go by Minnesota's pick at No. 8. More than 30 underclassmen have realistic hopes of hearing their name in the first round.
Minnesota will need to do its due diligence on Manziel, Bridgewater and Bortles should any of them slide to the Vikings at No. 8.
"Like I said, the quarterback, I think there's a lot of different caliber," Spielman said. "I really do believe this is a deep class. Now, I don't know what the answer is on who's the No. 1 quarterback. I think everyone's going to have different theories on that. We'll have different theories as well. But we'll sit there, we'll analyze it and we'll go through our process."
The influx of underclassmen has presented a conundrum for the NFL though.
The talent is more readily available, but Pittsburgh Steelers general manager Kevin Colbert might have best summarized the trend of juniors declaring, specifically regarding this year's class.
"I've been doing this for 30 years, and this is the deepest draft that I've ever seen," Colbert said at the combine. He then added: "But the one thing that we talk about with these juniors, or any of the underclassmen, the redshirt sophomores, we are very cautiously optimistic about their emotional and physical readiness for this. This is a huge jump.
"Even though it's a more talented group, or the most talented group that I have seen, I am also worried that it's probably the most immature group. We have to be prepared for more player-development type of programs or maybe enhancing your player development to get the most out of these younger players."
High picks in the NFL often don't get the chance to be developed though. They're expected to come in and play right away.
"To say that those guys are more ready to play than in years past . . . I just think if you're willing to play young players, then let it rip," Seattle general manager John Schneider said. "It's just different philosophies. If you want to send veterans that know what they're doing and are safer guys right away then that's your preference. But I wouldn't say that players now are more ready to play than in the past."
Colbert said the 2014 NFL Draft is deeper at nearly every position across the board than in recent drafts. Part of the work for Spielman will be looking at the group of quarterbacks, where the consensus top-three at the position are underclassmen.
NFL teams appreciate the depth, but many wonder if the increase in early entrants is ultimately a good thing for teams and players.
"I think it's easier to evaluate a player that's been there for four or five years; he's more physically mature and hopefully he's more socially aware and secure," NFL Network analyst Mike Mayock said. "You get a more mature football player so it takes some of the variables out of play. So I agree, I think a lot of teams think there is more risk out there associated with the evaluation process. However, especially in the first round, there are better football players out there the last few years. It's really helped the first round. The first round has become more and more dominated by underclassmen.
"So I think it's a mixed bag. I think in a perfect world, you'd have less underclassmen coming out, but there's -- at this point -- nothing the NFL can do about it except try to evaluate these kids and do the best job they can."
Meaning NFL teams will have to focus more on the combine than in the past, too.
Follow Brian Hall on Twitter
---