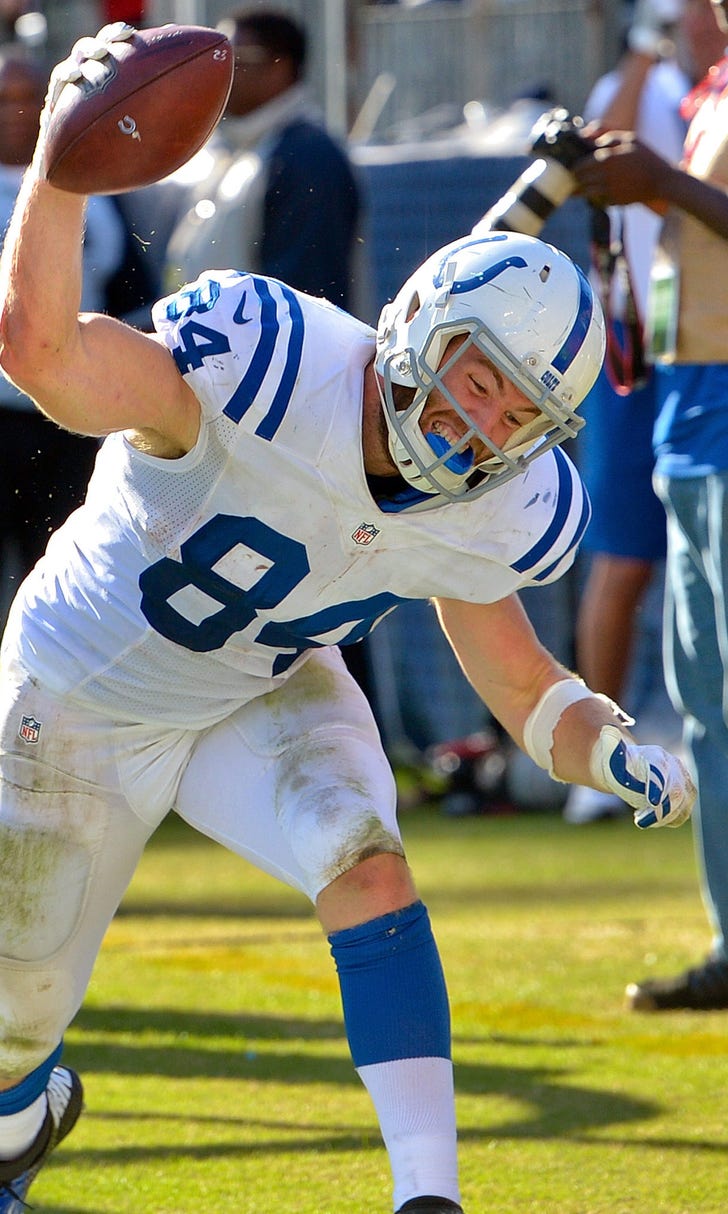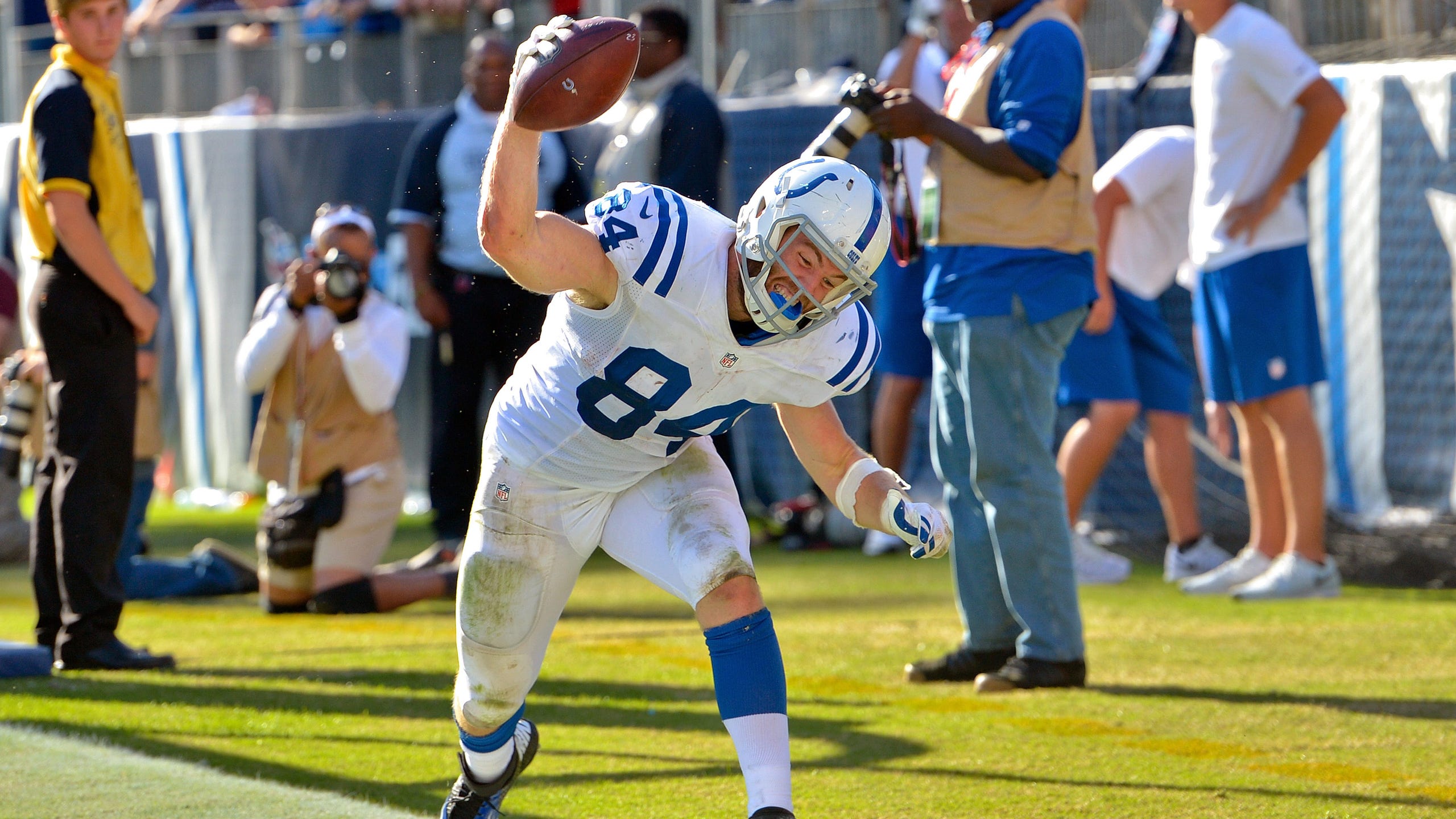 Doyle's late TD vaults Colts over Titans, 34-26
BY foxsports • October 23, 2016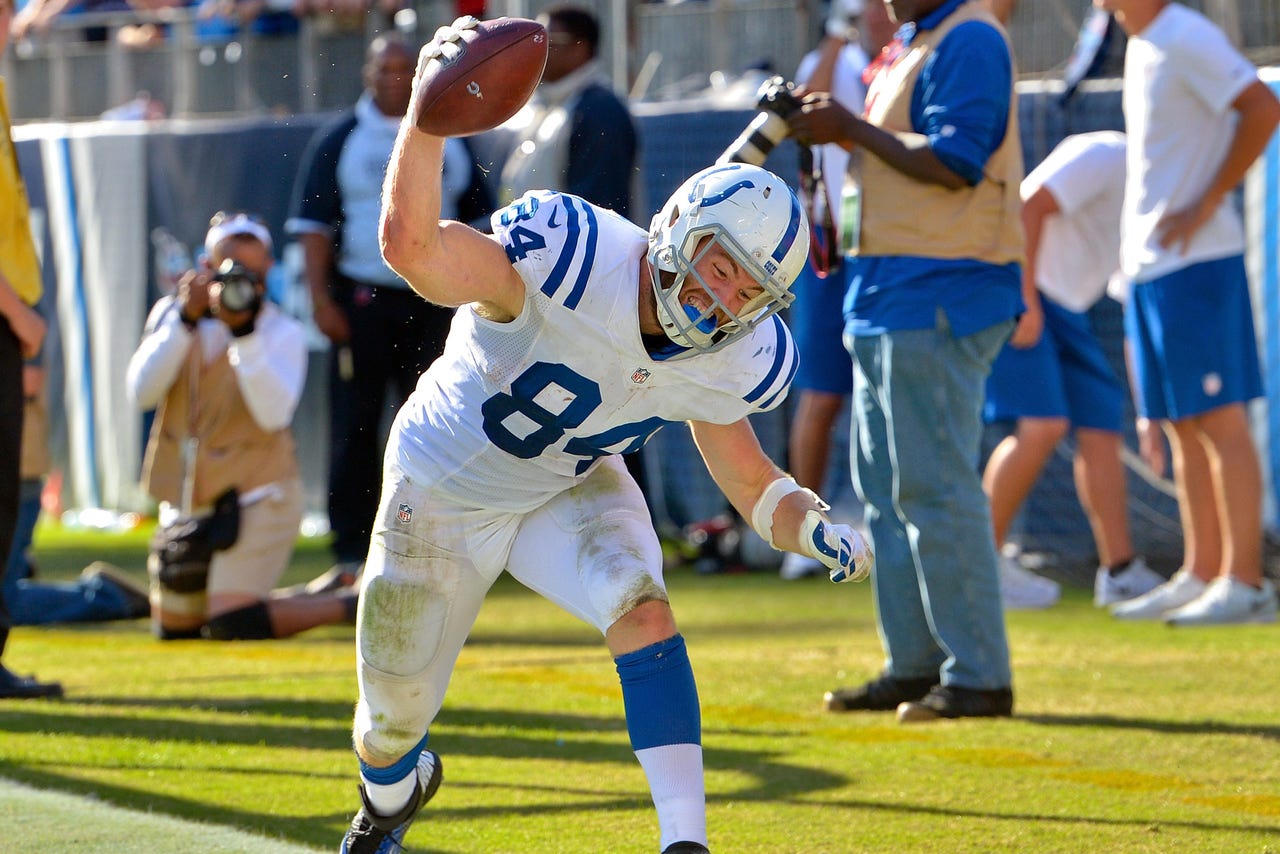 NASHVILLE, Tenn. -- The Indianapolis Colts believe they got the confidence boost so desperately needed after blowing a late lead a week ago. 
The Tennessee Titans are still searching for answers, angry that they just can't beat their AFC South rival.
Andrew Luck threw for 353 yards and three touchdowns, even without a trio of starters on offense, and the Colts scored the final 14 points Sunday to beat the Titans 34-26. 
"This is big," Colts running back Frank Gore said. "It's a division win. I take my hat off to Tennessee. They are a good team, and they play hard. We knew coming in that it was going to be tough, but we had to win. Now we are 3-4, and we are going to move on to Kansas City and try to get a win again next week."
Stringing together consecutive wins is something the Colts (3-4) have yet to do this season. 
The Titans (3-4) thought they had figured out how to do just that themselves, with this loss snapping a two-game winning streak.
Worse, the Titans now have never beaten Luck in eight games, with the Colts winning their 10th straight and 15th in the last 16 games of this series. Defensive tackle Jurrell Casey was very upset after the latest loss and eager for Thursday night's game with Jacksonville.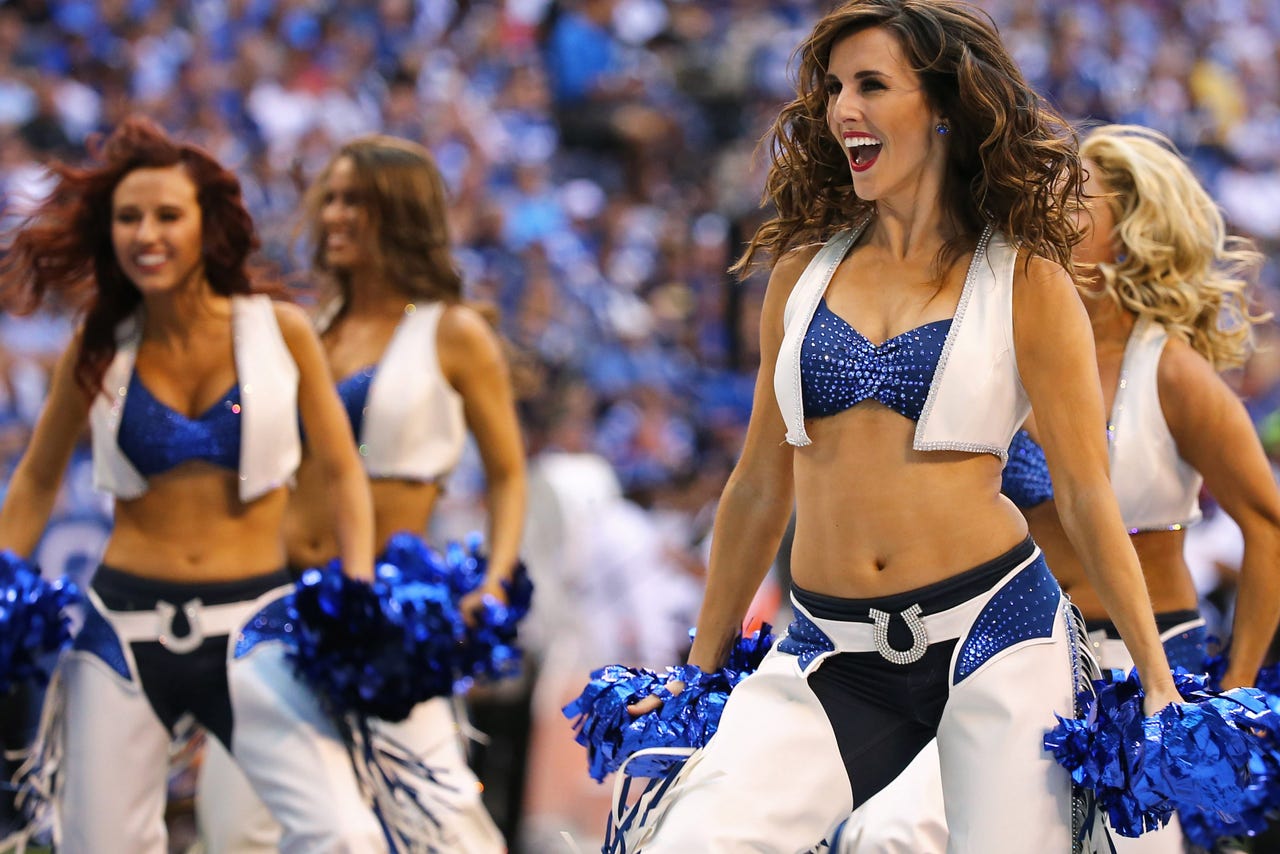 View from the sidelines: NFL cheerleaders 2016.
"Me personally, I've been losing to this guy since college," Casey said of Luck. "It hurts me deeply. I've just got to find a way, and my team just has to find ways to win these close games."
Here are some things to know about the Colts' latest win over Tennessee:
PROTECTING LUCK
Luck had been sacked 23 times coming into this game, and the Colts started rookie Joe Haeg at left guard with Jack Mewhort out injured. They allowed only two sacks to a defense that came in fifth in the NFL after piling up six in each of the past two games. That gave Luck time to pick apart the Titans, who had been allowing only 235.5 yards passing per game good for 11th in the league. 
MARIOTA'S BOBBLES
Marcus Mariota now is just 2-8 with 19 turnovers at home since being drafted by the Titans. He escaped a pair of would-be turnovers on a game-tying drive. An unnecessary roughness penalty on Josh McNary wiped out an interception by Patrick Robinson late in the third quarter, and then Mariota simply dropped the ball as he turned to hand off before falling on it for a nine-yard loss. 
With the Titans trailing 27-23, Mariota was sacked and stripped by T.Y. McGill with Robert Mathis picking the ball up and running 14 yards for the clinching TD. "Again, one of those things we have to stop doing," Mularkey said.
STREAKING VINATIERI
Adam Vinatieri, the 43-year-old kicker, set an NFL record with 43 consecutive made field goals. He came in two shy of the mark of 42 set by former Colts kicker Mike Vanderjagt between 2002 and 2004, and Vinatieri kicked field goals of 28 and 33 yards, the second coming with 3:46 left in the third quarter. Vinatieri said he never concerns himself with personal goals and records, preferring a victory. "I'm sure I'll sit back some day down the road and enjoy it," Vinatieri said.
NEXT MAN UP
The Colts played without starting tight end Dwayne Allen and wide receiver Donte Moncrief, who was replaced by rookie Chester Rogers. Erik Swoope replaced Allen, but Luck leaned heavily on T.Y. Hilton, who caught seven passes for 133 yards, including a 37-yard TD. Tight end Jack Doyle was Luck's second favorite target, catching nine passes for 78 yards and a TD that put the Colts ahead to stay with 1:55 left.
SPECIAL TEAM WOES
Mularkey fired special teams coordinator Bobby April on Oct. 3 after the Titans gave up a punt return for a TD. Special teams cost the Titans four points Sunday, with a botched extra point after a kickoff on the opening drive, and Tennessee was beaten in the second quarter when Indianapolis recovered an onside kick. Phillip Supernaw had a chance to recover for Titans and couldn't pull in the ball. The Colts settled for the first of Vinatieri's field goals.
---
---