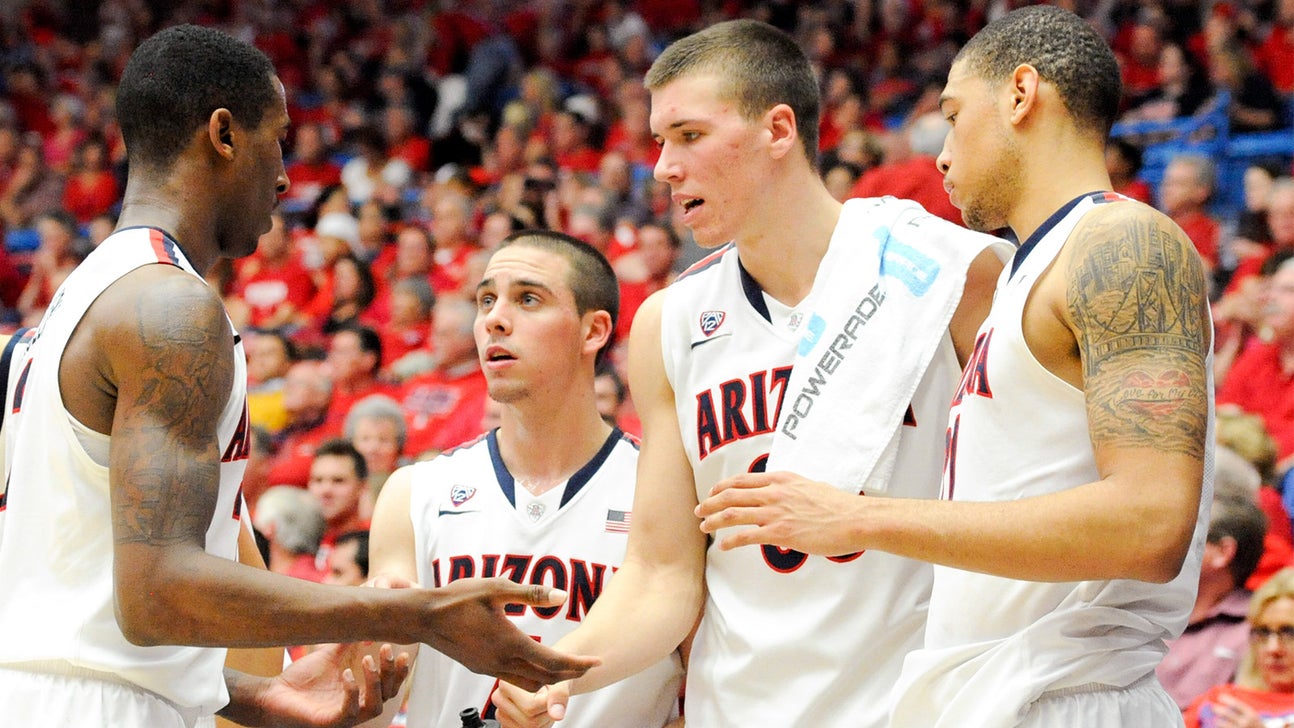 'Dookie' Vitale strikes again; Arizona opens at No. 2 in hoops poll
Published
Oct. 31, 2014 1:21 p.m. ET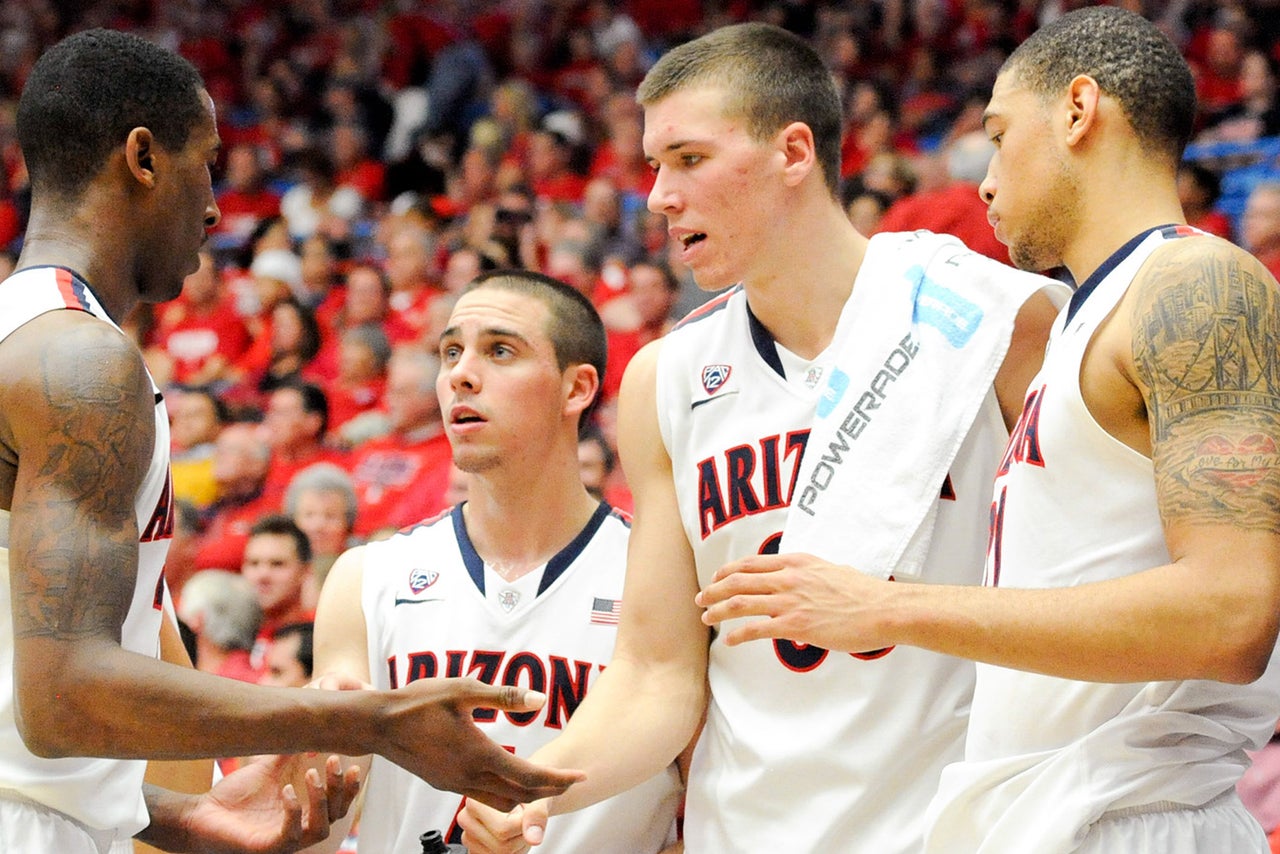 The Arizona Wildcats received five first-place votes in the AP preseason basketball poll and landed at No. 2 behind Kentucky.
Kentucky received 52 first-place votes. No. 3 Wisconsin received eight votes for the top spot.
Arizona also was No. 2 in the preseason coaches poll. UA is ranked No. 1 by various other media outlets, including the Sporting News and Basketball Times.
Arizona fans might get a kick out of the voter who had the Wildcats the lowest on a ballot -- ESPN's Dick Vitale. He is the only voter to have UA at No. 6, putting Sean Miller's team behind Kentucky, Duke, Kansas, Wisconsin and North Carolina.
Former UA coach Lute Olson often referred to Vitale as "Dookie Vitale" because of the analyst's fawning over the Blue Devils. While several voters ranked Duke better than Arizona in the preseason poll, only Vitale had the Blue Devils four spots higher.
A full breakdown of Arizona on all the ballots is at collegepolltracker.com.
This marks the 19th consecutive AP poll in which Arizona has been ranked in the top 5. This is the highest the Wildcats have been in the preseason AP rankings since it was No. 1 to begin the 2002-03 campaign.
Arizona will play an exhibition against Cal Poly Pomona on Nov. 9 and begin the regular season at home against Mount St. Mary's on Nov. 14.
---