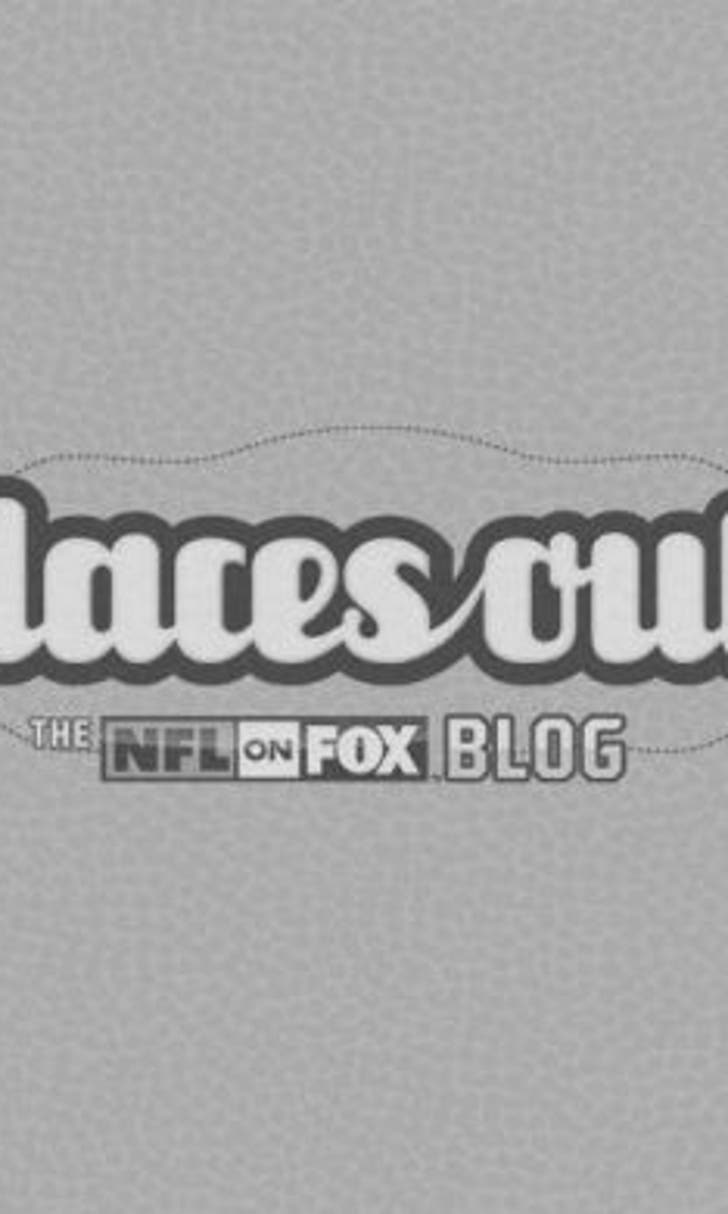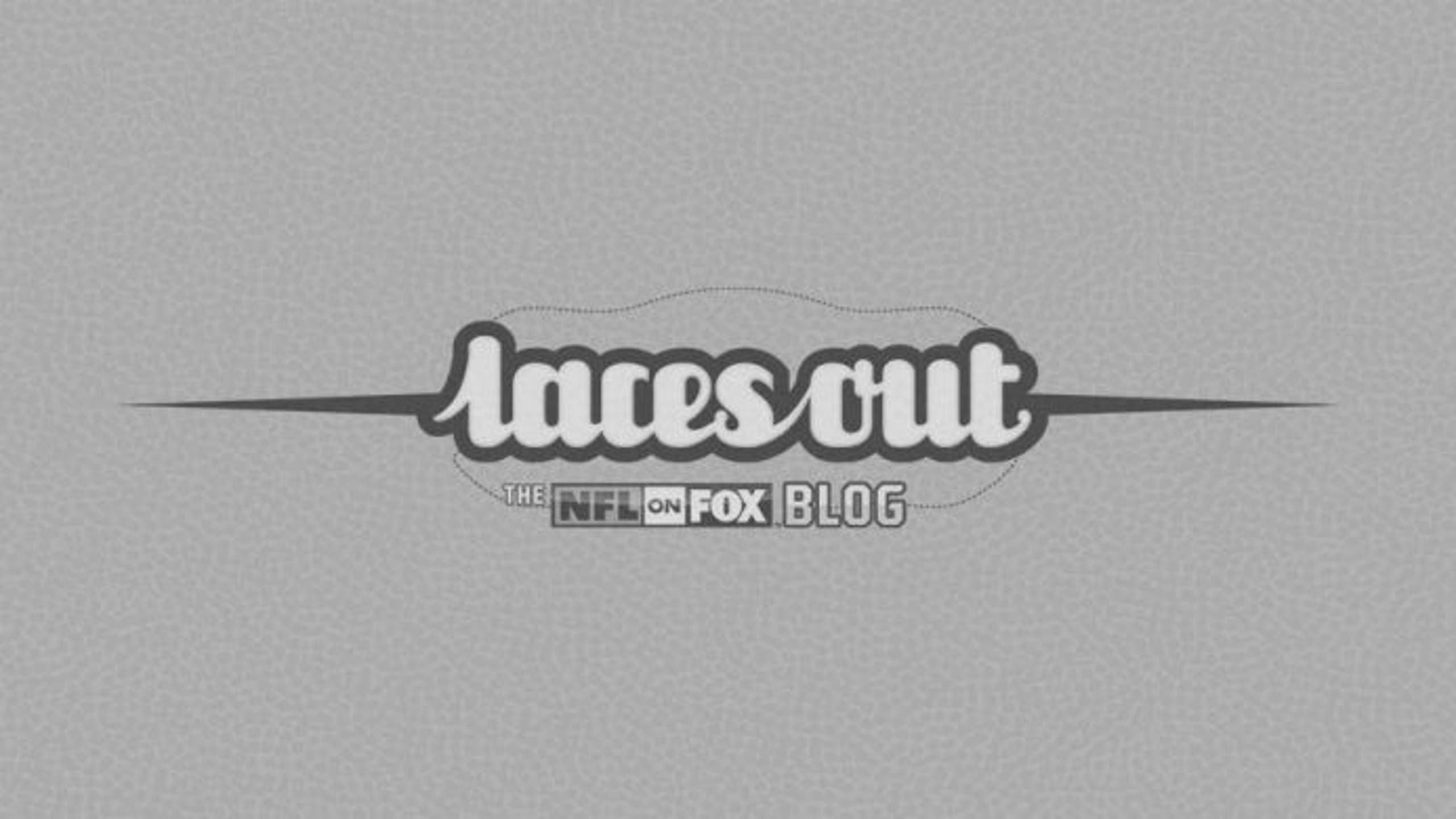 Don't kid yourself, Hall of Fame Game had plenty of storylines
BY foxsports • August 4, 2013
It's finally here. Football is back. Well, kinda. The Cowboys' 24-20 win against the Dolphins won't count for much, but there were certainly some things to keep an eye on. Although some big-name players such as Tony Romo and Mike Wallace didn't play, there were some interesting storylines that developed. Laces Out clued you in on what to watch, then we followed up with an update below. Who will be the Cowboys' No. 2 running back? Dallas spent a fifth-round pick on Joseph Randle, but let's not count out Phillip Tanner and Lance Dunbar just yet. Fantasy football owners should keep a close eye on this battle as DeMarco Murray has missed nine games due to injury in his first two seasons. UPDATE: Tanner stole the show with his tough running. During the second possession he powered through a thick Dolphins defensive line for a touchdown. Tanner, who reportedly was playing through an arm injury, looked a bit quicker and was in better shape than remembered from last season. At one point in the second quarter, his helmet was knocked off, but he kept running.
Witten-esque, wouldn't you say?
Obviously, the play was blown dead but Tanner made a statement, finishing with 10 carries for 59 yards and a touchdown. Rookie running back Joseph Randle looked good on the ground, too. Can Jonathan Martin hold his own against Cowboys' edge rushers? The second-year tackle is transitioning from the right side of the line to the left. This has received a lot of attention in South Beach, and he hasn't gotten much positive feedback. Local reports have suggested that Martin has been getting "dominated" in practice. Defensive ends Olivier Vernon and Dion Jordan have given Martin trouble in practice, and to be honest, the Cowboys have some solid pass rushers of their own. Let's see if Martin can anchor down, otherwise Ryan Tannehill and Matt Moore could have some trouble getting the offense moving in the first few series. UPDATE: Martin didn't allow a sack or a QB hurry, but it wasn't all pretty. He was a bit inconsistent and looks to potentially be a liability after the team allowed Jake Long to walk via free agency. Once Tannehill was pulled with 2:11 remaining in the first series, Martin was yanked, too. On the ensuing play, offensive tackle Dallas Thomas was exposed which led to second-string QB Matt Moore getting drilled on an incomplete pass. Will new defensive scheme help Cowboys? The days of Wade Phillips' 3-4 defense appear to be over. Incoming defensive coordinator Monte Kiffin is in the process of installing a complicated Tampa-2 scheme. How will Cowboys personnel adjust to the move? Although DeMarcus Ware will likely be sidelined, fans are anticipating how he'll look as an edge rusher with his hand in the ground. Cowboys cornerbacks must put a priority on tackling and dropping into zone coverage. UPDATE: The Cowboys looked to be very comfortable in the new scheme. Although Dallas was missing some key linemen, they were still able to get the the quarterback. Defensive line coach Rod Marinelli will need to create pressure as the linebackers will drop in coverage in the new scheme. Some young players emerged as linebacker DeVonte Holloman picked off a pass and returned it for a touchdown. Also, George Selvie was very active in creating pressure.  Ben Bass had to leave the game early with what appeared to be an left leg injury. Dallas is thin up front and an injury to Bass would be troubling. Will Lamar Miller be involved in the passing game? Miller's rookie season was pretty uneventful as he split carries with Reggie Bush, Daniel Thomas and Jorvorskie Lane. Now, it appears that the starting running back role is Miller's to lose. Will offensive coordinator Mike Sherman feature Miller in the passing game out of the backfield? UPDATE: Ryan Tannehill and Miller had a very sloppy exchange on the Dolphins' first play leading to a fumble on the first possession. As you would have it, Miller would draw some immediate criticism on Twitter:
Just not a good mesh point by Lamar Miller. Could be jitters, but not how he wanted to start. #Dolphins — Matt Miller (@nfldraftscout) August 5, 2013
  Then, Miller would rip off two runs for a combined 21 yards. He wasn't a factor in the passing game, but showed some burst with the ball in his hands. His upside might be too much to pass on if you're looking for a solid fantasy running back. Who will play win the slot WR role for the Cowboys? Although rookie wide receiver Terrance Williams will be sidelined because he sustained a concussion during Friday's practice, he looks to be the frontrunner to play in the slot for Dallas. Will any of the other receivers take advantage of the opportunity? Dwayne Harris, Cole Beasley, Anthony Armstrong and Danny Coale look to stand out. UPDATE: The Cowboys wide receivers didn't have the greatest night. Rookie wide receiver Tim Benford had the most receptions (3) and yards (25) as the whole group only hauled in six balls all evening. This will be a battle to watch during the preseason. How are the rookies looking? Cowboys center Travis Frederick: Dallas' first-round pick won't have the easiest night as he looks to get a lot of play at center and guard. Cowboys want to get Frederick up to speed as soon as possible as they are very thin on the interior of their offensive line. During training camp, Frederick has reportedly played well. Let's see how he handles the game speed. UPDATE: Frederick has reportedly blown coaches away during training camp and did much of the same in his first preseason game. The first-round pick showed off his versatility as he played both center and guard, paving lanes for Phillip Tanner. Dolphins defensive end Dion Jordan: Miami traded up to select Jordan No. 3 overall in April, now they want the 6-foot-6, 260-pound defensive end to make an instant impact. Jordan has reportedly played well in training camp and looks to put it on tape at the Hall of Fame Game. UPDATE: Jordan displayed his length and acceleration by lining up on the field for nearly every third down. Jordan got a hit on Cowboys quarterback Nick Stephens with a scary quick move on his former college teammate tackle Darrion Weems in the second quarter. It's apparent that Miami wants to get Jordan his reps as he was seen on the field in the fourth quarter. Cowboys tight end Gavin Escobar: The San Diego State product reportedly hasn't shown much during his short time with the team. While second-year tight end James Hanna was nursing a hamstring strain, Escobar struggled to pull away for the No. 2 tight end position. UPDATE: Escobar only caught one pass for three yards, but showed his true value in run blocking. He helped create some holes for the Cowboys running backs. Big-name starters were sidelined Tony Romo was out. Dez Bryant didn't participate in some practice last week because of a sore hip, so he didn't suit up. Murray and Ware were sidelined to prevent any potential injuries. Mike Wallace has a minor groin strain, so he didn't participate. Wide receiver Brian Hartline and defensive tackles Jared Odrick and Randy Starks each have been battling leg injuries and were made unavailable.
---