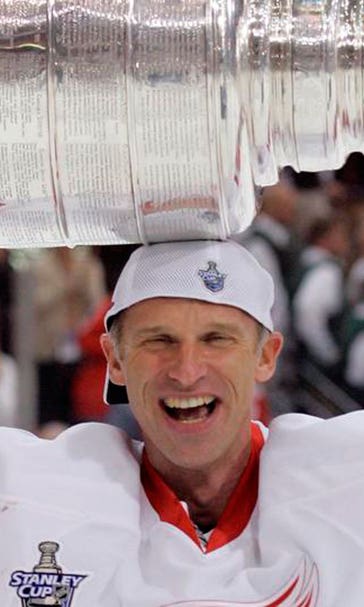 Dominik Hasek enters Hockey Hall of Fame
November 17, 2014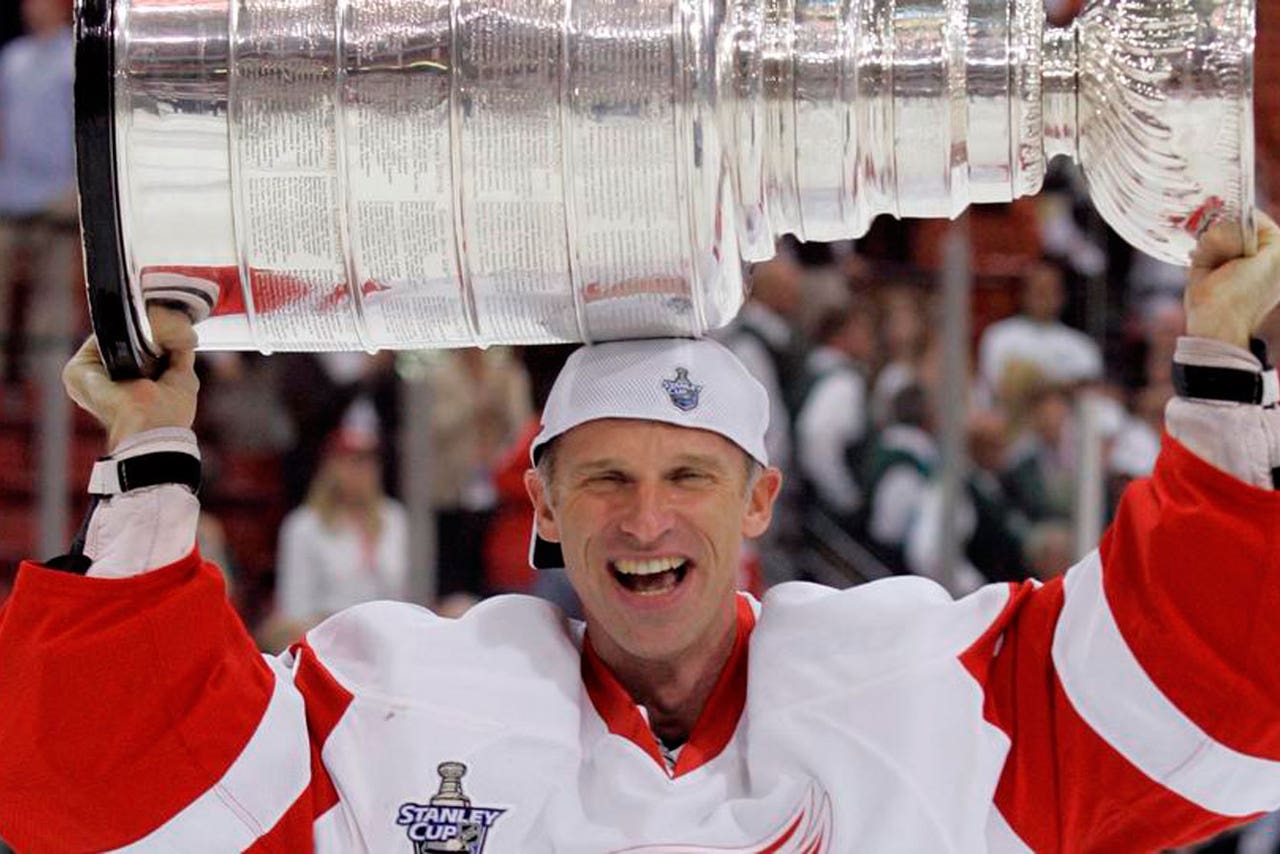 DETROIT - The Hockey Hall of Fame will welcome a player like no other on Monday.
Goaltender Dominik Hasek won every award a goalie could win -- six Vezina trophies as the best goaltender, two Hart Memorial trophies as the most valuable player, a Ted Lindsay Award as most outstanding player and three William M. Jennings trophies for fewest goals against.
And he did it in a way that most goaltenders would never even try to copy.
"Unfortunately, I have a spine," Red Wings goaltender Jimmy Howard said. "He could just bend, put his body in positions that normal human beings just can't do.
"The one thing that comes to mind when I think of Dom, the one word that best describes him is unorthodox. He did whatever was necessary to keep the puck out of the net."
Hasek was already one of the best goalies in the league when he came to Detroit in a trade from the Buffalo Sabres before the 2001-02 season.
That season, the Wings won the Stanley Cup for the third time in six seasons, the first of Hasek's career.
The Wings also won the Cup after the 2007-08 season. That time, Hasek relinquished the net to Chris Osgood during the first round of the playoffs.
"To me he was the Wayne Gretzky of goalies," Osgood said. "He saw the ice like that. His instincts were by far and away the best I've seen in a goalie. He played different but he knew what he was doing, it wasn't like he was just guessing. He would practice moves and think they'd work. 
"In a way, people would say, 'young guys watch him.' I don't think they would, trying to emulate him would be too hard. There's only one Dominik Hasek that can play like that."
Wings coach Mike Babcock said Hasek didn't just distinguish himself with his acrobatic moves, he also did with his brain.
"Maybe read the game as good as any goalie I've ever been around," Babcock said. "I didn't have him in the prime of his career, I had him in the end, but between him and Ozzie we were able to win a Cup with those guys. His intelligence in the game was second to none as far as understanding where the puck is coming from next."
Osgood said the thing that not everyone knew about Hasek was that off the ice, he was a normal guy.
"You heard he was tough to get along with or standoffish," Osgood said. "You hear rumors but he wasn't like that at all. He was pretty easygoing with me, he was easy to talk to. He wanted to do stuff all the time. To me he was just normal. A lot of people say he was different but he was a superstar goalie, of course he was going to be different. We got along great. I did not know him until I played with him. Now I would say he was one of my favorite partners I ever played with."
Hasek is a legend back home in the Czech Republic and young Czech Wings like Jakub Kindl and goaltender Petr Mrazek remember the way Hasek helped win a gold medal at the 1998 Winter Olympics in Nagano, Japan.
"I remember just watching all the Olympics as a kid," Kindl said. "They let us watch so it was basically like skipping a class. That was huge for us to win the Olympics."
Mrazek was only six during the 1998 Olympics.
"I remember these games, how Dom was unbelievable," Mrazek said. "Everyone wanted to be a goalie after that but I started a little before that. I knew Dom was playing, because in the newspaper they were always talking about how Dom was going to be great goaltender in the future. And then Olympics came he showed up really well. So everyone tried to be Dominik or Jaromir Jagr in these days."
One of the great joys for Kindl in his career was getting to know Hasek in Detroit.
"I was here as a Black Ace both years they won the Cup, even the next year when they went to the finals," Kindl said. "I had a chance to get to know him. I sat next to him on the plane. We keep in touch. He calls me once in a while. I see him in Prague, too."
One thing everyone knew about Hasek was his ultra-competitive nature. 
His teammates knew that Hasek didn't even want them to score against him in practice.
"There are many competitive goalies, but he just got really mad when you scored on him," Pavel Datsyuk said. "He always worked hard in practice. I met him at a very (old age), like over 30-something, but he still always had energy in practice.
"He made many records in the NHL. He's just an unbelievable goalie."
Wings assistant coach Tony Granato was one of the many players who tried to score on Hasek.
"What I picture are the saves that were extraordinary where you think there's no chance that he could make the save, whether it be the open-hand save, whether it be a completely wide-open net and all of a sudden he gets a stick on it," Granato said. "Those guaranteed goals that somehow were saves were the things I think that separated him from being just a great goaltender and a Hall of Fame goaltender.  
"A true competitor, I don't think he ever quit on any puck, he was a guy who was so focused at keeping the puck out of the net that his concentration and how he played the game were certainly Hall of Fame worthy and it will be fun to see him inducted."
Hasek becomes the seventh Wing from the 2001-02 Cup-winning team to be inducted into the Hall of Fame, joining Igor Larionov (2008); Steve Yzerman, Luc Robitaille and Brett Hull (2009); Chris Chelios and Brendan Shanahan (2013); plus coach Scotty Bowman (1991).
---