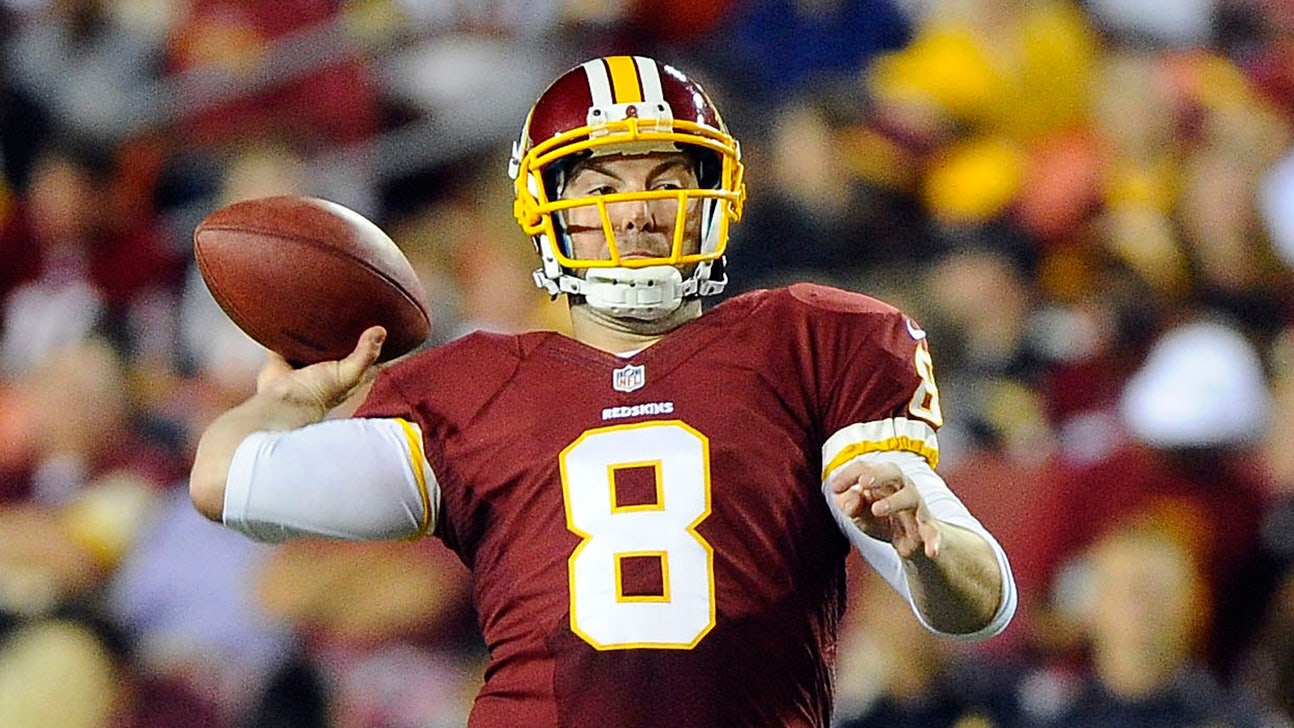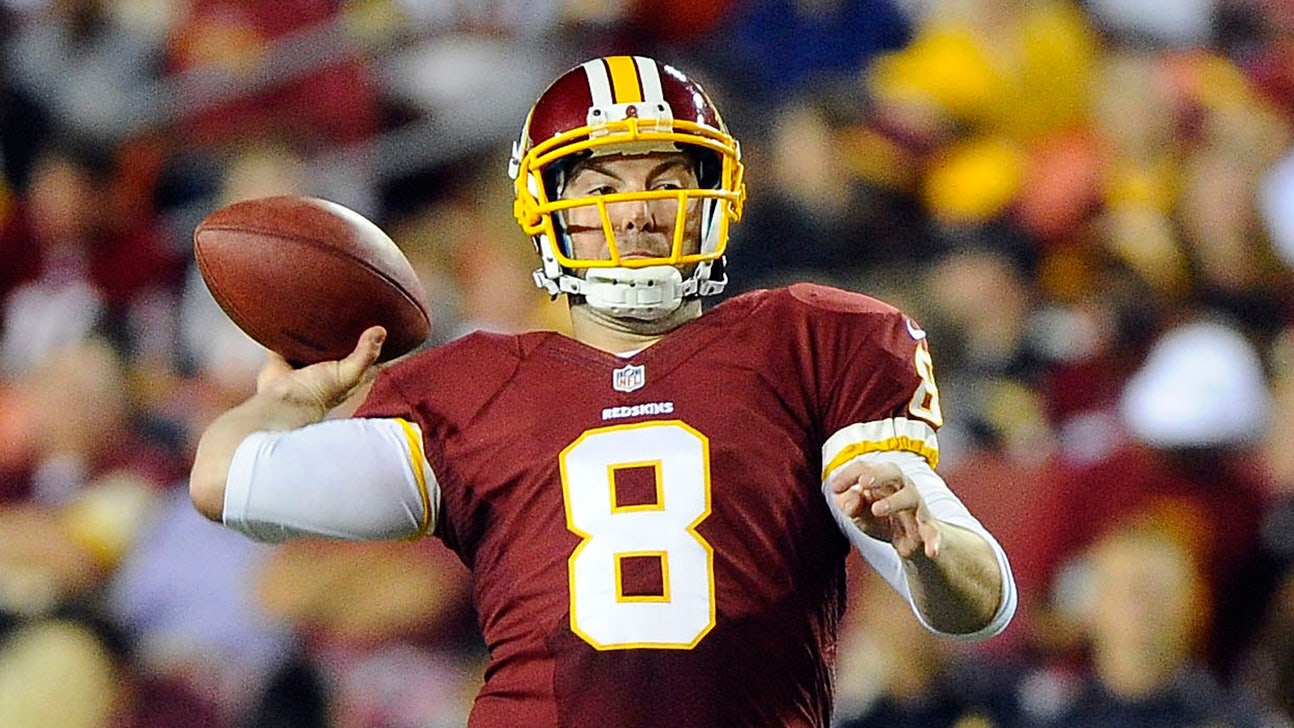 Dolphins work out veteran QBs Grossman, Quinn, Skelton
Published
Aug. 11, 2014 2:30 p.m. ET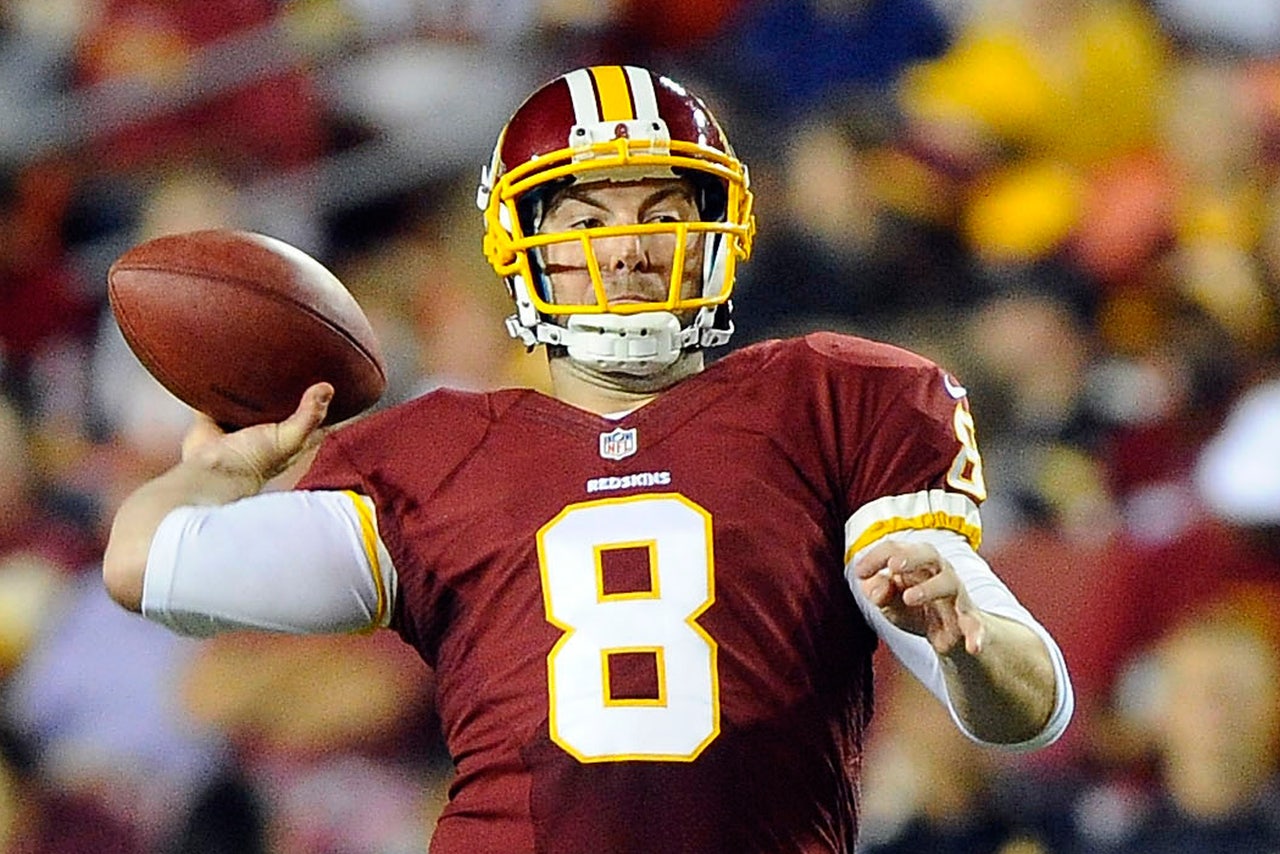 After Friday's preseason game versus the Atlanta Falcons in which starting Miami Dolphins quarterback Ryan Tannehill was only utilized in their opening drive, fourth-string quarterback Seth Lobato had to play for the duration of the game with backups Matt Moore and Pat Devlin not available.
After Lobato's poor performance netted just one field goal for the game, a 16-10 loss, the Dolphins have decided to look elsewhere for help with the position.
According to multiple reports, the team brought in veteran quarterbacks Rex Grossman, Brady Quinn and John Skelton for a workout with an eye towards settling the backup quarterback spot sooner rather than later. In a related move on Monday, the Dolphins waived Brock Jensen after re-signing him on Aug. 3. The team had previously waived the backup quarterback on July 29.
Once practiced wrapped up, head coach Joe Philbin explained that this process is normal at this time of the year as the team looks at their options during camp.
''We've had workouts almost every single day and it's no different,'' he said. ''We're always evaluating different people that are out there. So really, no different than any other position. We've brought in people at virtually every position.''
As for whether the team is comfortable with pencilling in Moore, who has been limited at times with a shoulder injury during camp, as the No. 2 quarterback, Philbin wouldn't commit to him or another player at this point in preseason.
''Well, we're really not at that stage where we're going to decide who the final 53 players are,'' Philbin remarked. ''We're probably two-and-a-half or so weeks away. When that time comes, we'll know. We really haven't named anybody anything. We haven't anointed, this player, that position. We're still in a competitive mode. We want to get an opportunity to evaluate a lot of different players at different spots and that's still going to continue, certainly for sure this week.''
Grossman, 33, starred at the University of Florida before being drafted in 2003 by the Chicago Bears. He has been the backup quarterback for the last four seasons with the Washington Redskins. Quinn, 29, played college football at Notre Dame and has played for several teams including the Cleveland Browns and Denver Broncos. Skelton, 26, has experience as a starter for the Arizona Cardinals.
The Dolphins must also decide if they want to keep one or two quarterbacks to play behind Tannehill. Should the team decide to release Moore, they would save about $4 million this year but sacrifice depth at a position where Tannehill has shown progress but has struggled at times in camp.
''It doesn't change anything I do,'' Tannehill said after word got out at Monday's practice of the team's continued search for reliable options in his position. ''I go out and compete every day, and just take it day-by-day.''
You can follow Surya Fernandez on Twitter @SuryaHeatNBA or email him at SuryaFoxSports@gmail.com.
---