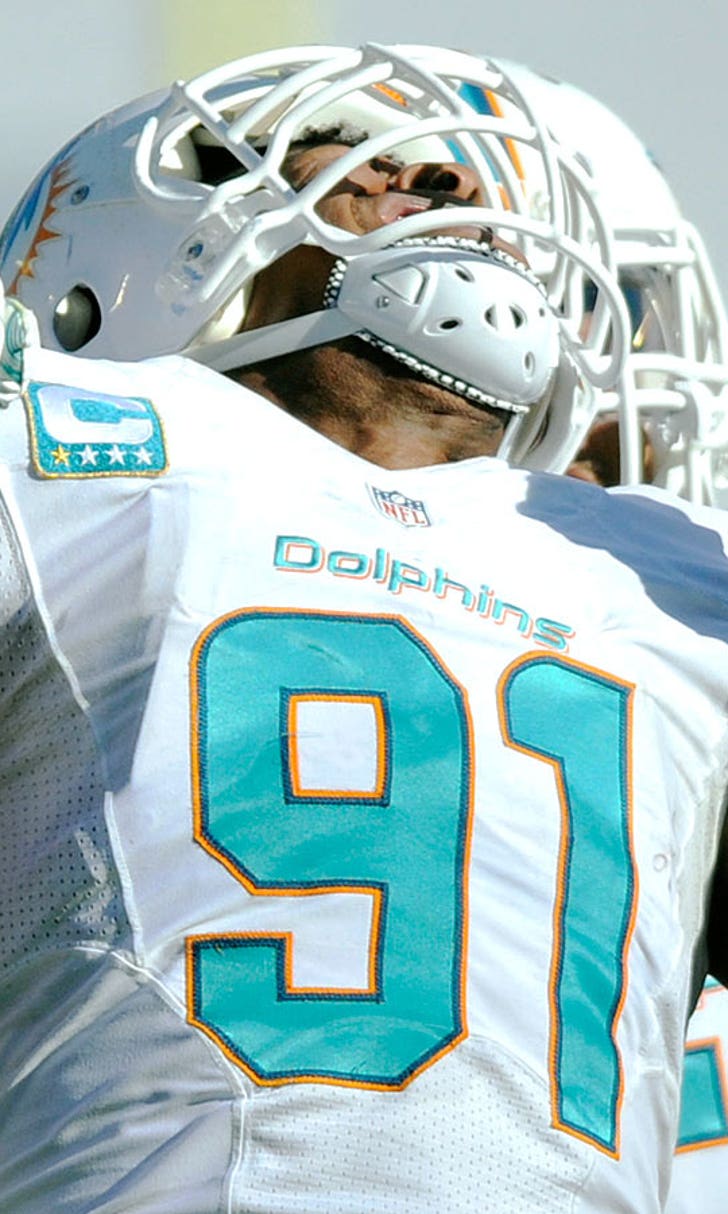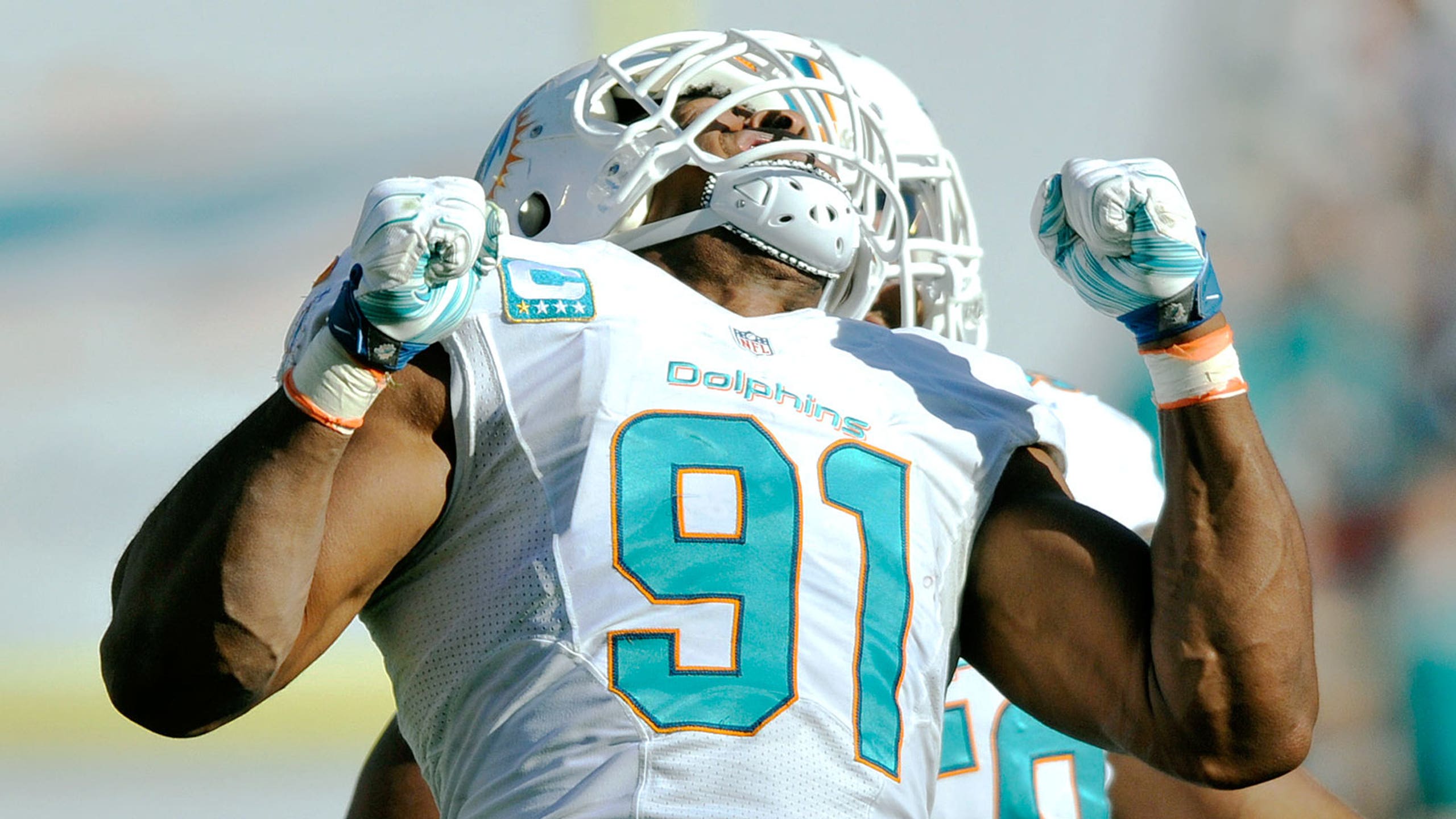 Dolphins sack-happy defense looking to put pressure on Peyton Manning
BY foxsports • November 19, 2014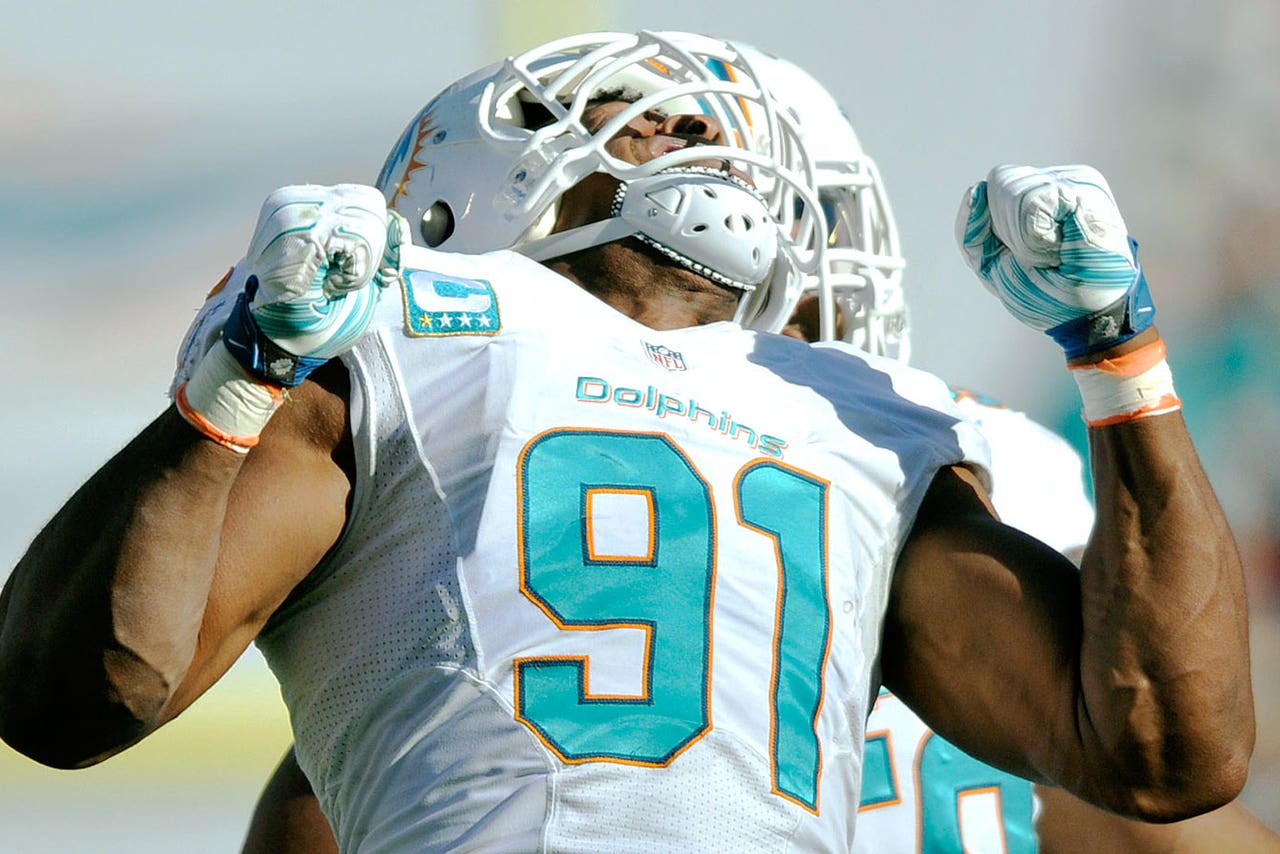 DAVIE, Fla. (AP) -- The Miami Dolphins are among the league leaders in quarterback sacks and this Sunday they are facing the quarterback who has been sacked the least in Peyton Manning of the Denver Broncos.
They Dolphins hope to impose their will on Manning and the Broncos.
Miami's defensive ends -- Cameron Wake and Olivier Vernon -- have combined for 14 of the team's 30 sacks with Wake at 8.5 and Vernon at 5.5. The 30 sacks are tied for third in the NFL with Kansas City and Minnesota, and trails on Buffalo (39) and Philadelphia (33).
Denver's offensive line has been solid in protection, as Manning has been sacked just 11 times in 10 games, fewest among all quarterbacks. The combination of good blocking and Manning's effectiveness in getting rid of the ball quickly has helped keep that number down, but the Dolphins will certainly look at how St. Louis pressured him last week to the tune of two sacks.
"We just have to try to throw him off of his game early, try to get pressure on him and try to hit him as much as we can and force him to make bad throws," said Vernon, who led Miami last season with 11.5 sacks. "We've just got to get off the ball, time the snap and make sure we get pressure on him all game long. He has a very good line that's protecting him and he's a future Hall of Famer and we've got to throw all types of things at him that he wouldn't expect and mix it up."
Manning and Broncos head coach John Fox are expecting a challenge from Miami's defense, which is ranked second overall and second against the pass. Denver has lost its last two games, both on the road, and needs to solve that front seven of the Dolphins in order to avoid another long afternoon.
The chess game within the game will take place at the line of scrimmage, where Manning is notorious for creating confusion with his animated hand signals and fake audible commands. The interior defensive linemen as well as the ends have to be on their toes in that instance and the Dolphins know what to expect.
"Obviously, anything that he's yelling you want to be able to be conscious of anything that's repetitive or obviously showing any pattern," Dolphins defensive tackle Jared Odrick said. "But you worry about your own game plan, you worry about the things that you have to execute every play.
"Every time you line up, whether there's a break in the play or not because he's always hurrying up to the line, you have to understand what your job is on that play and the coaches are going to have to put you in the right position. . It's a matter of execution."
---