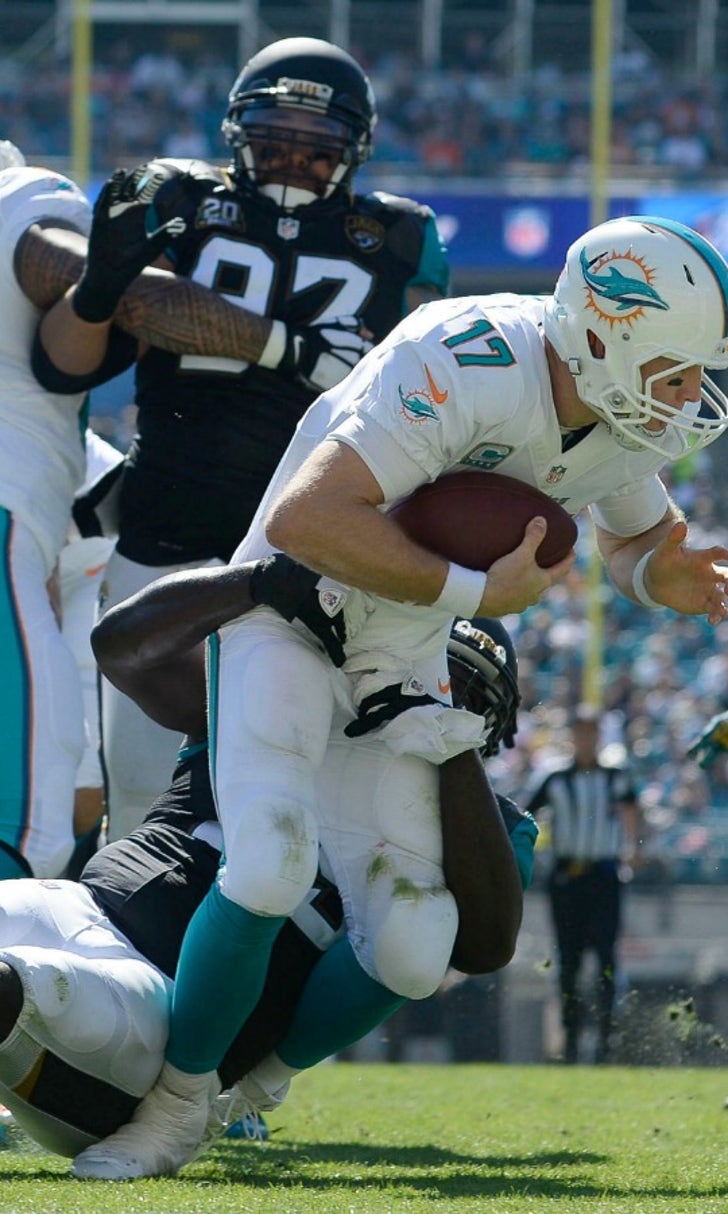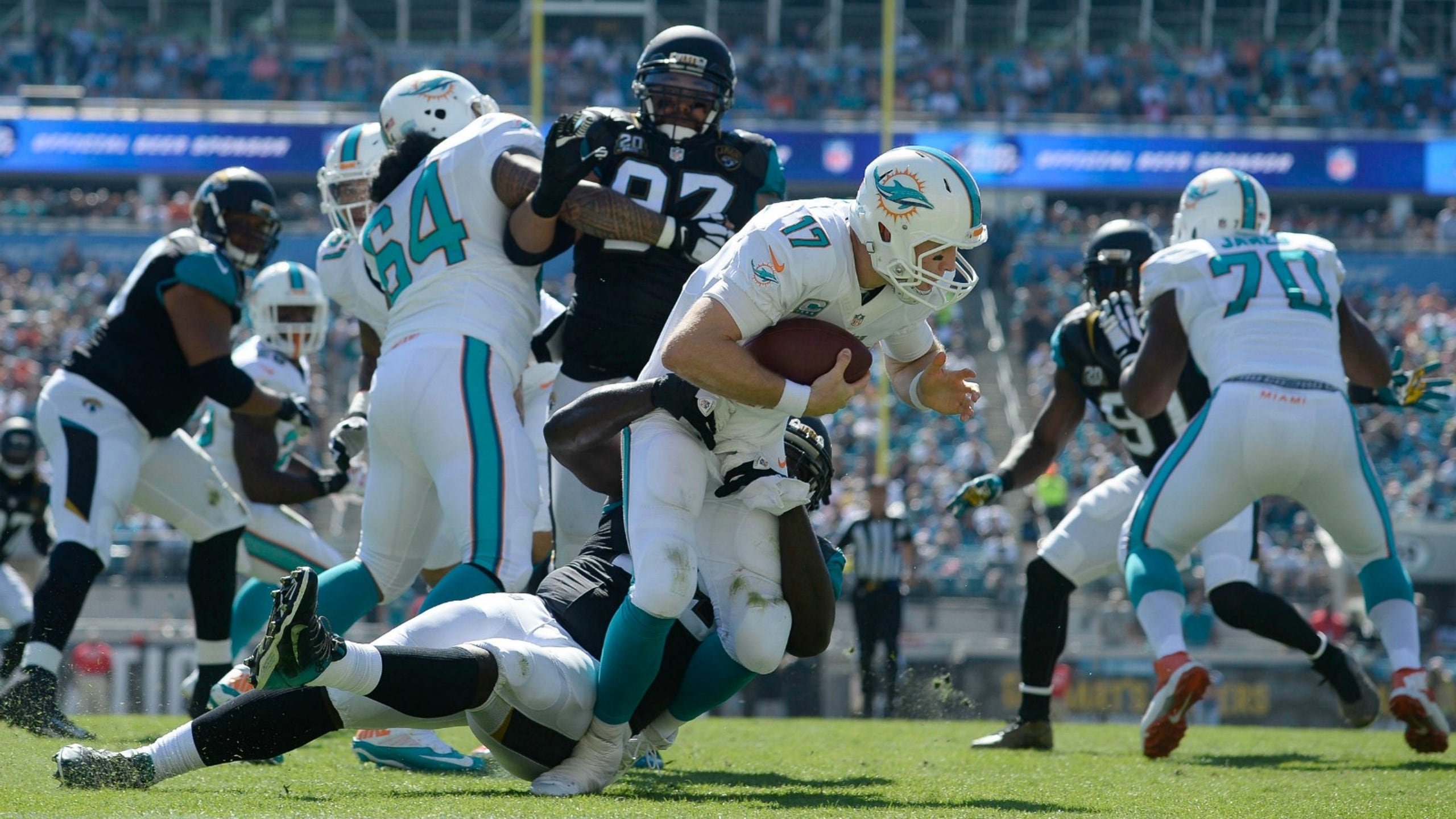 Dolphins go for three wins in a row facing tough Chargers defense
BY foxsports • November 1, 2014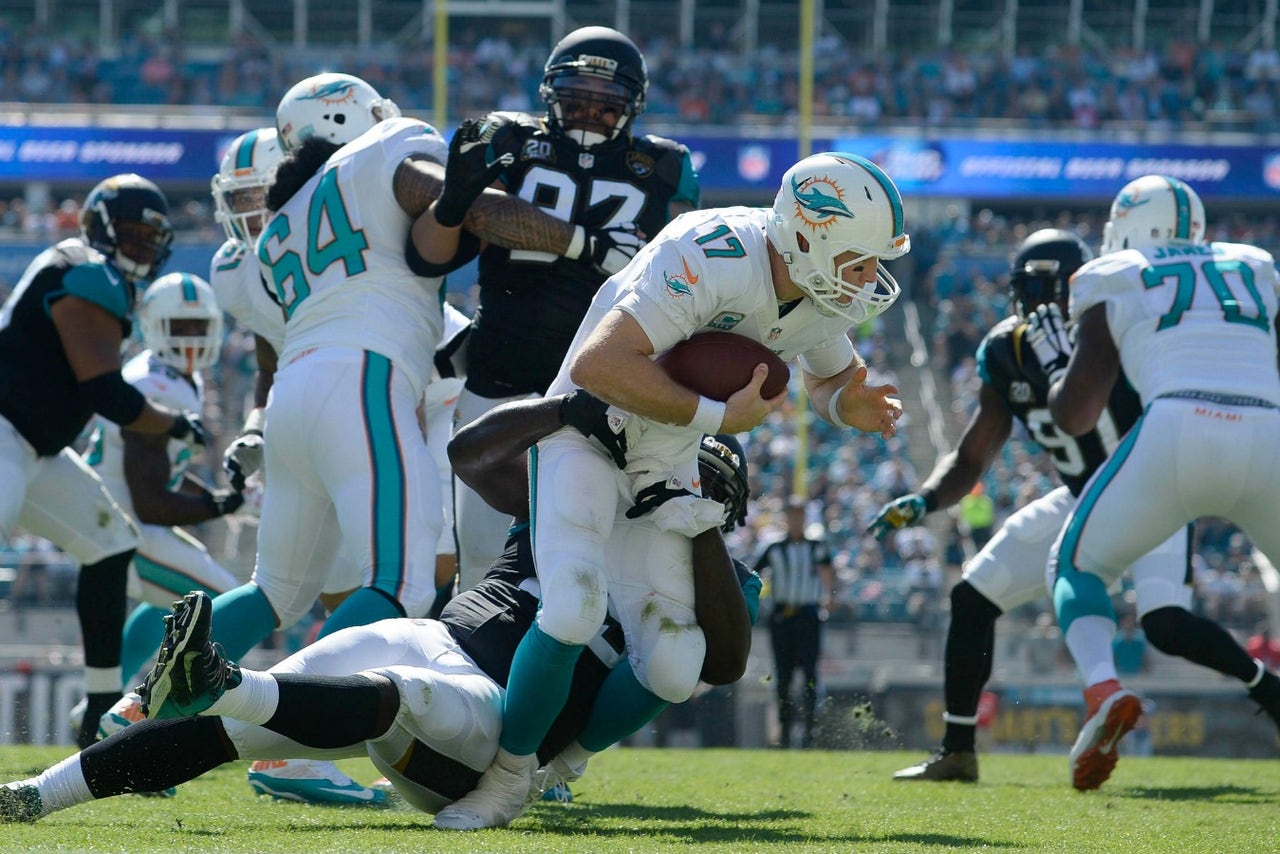 Last Sunday's feel-good victory against the lowly Jacksonville Jaguars marked consecutive victories for the Miami Dolphins (4-3) for the first time this season and a winning record as a result, but they will face a much bigger challenge on Sunday when they host the San Diego Chargers (5-3) at 1:00pm.
Though the victory may have covered up the fact that their offense continues to be inconsistent, a formidable Chargers defense awaits them and another up-and-down performance from quarterback Ryan Tannehill and his receivers will likely not be enough this time around.
"We have to come out and play with urgency, play with that fire that we play with in the second half (in Jacksonville) and just not make mistakes," said Tannehill. "You look at it, it's not the same guy, it's not the same group. It might be a bad throw, it might be a missed block, a sack, might be a drop. It's a collective thing. We're all in this thing together and it's going to take all of us playing well to execute."
The Chargers will be trying to avoid a three-game losing streak and though they've historically had difficulty winning in South Florida, they have won two of their last three games against the Dolphins. They're solid on both sides of the ball, ranking fifth in the league with a 56-point scoring advantage after notching 205 points this season while yielding 149 points. 
Given the issues with the Dolphins offense and the frustration that has been building up among players such as receiver Mike Wallace, it's crucial for the defense to continue their strong play to keep them in the game. 
"I think we've got a corps of players that can step up and make plays and it starts with the guys up front, followed by the linebackers and the guys in the back end and proving that they can make plays and impact games," said defensive coordinator Kevin Coyle. "The challenges, they get bigger each and every week and the games become more important as we get here in the middle of the season and beyond. I'm confident that there is nobody that we face that we face that we don't feel we can go out and if we execute, we'll have an opportunity to win."
MATCHUP TO WATCH
Receiver Mike Wallace vs the Chargers secondary
Wallace has been vocal following last week's victory about his issues with the offense -- particularly their slow starts -- so keep an eye on the star receiver, who hasn't had the ball thrown to him consistently this season but remains a deep threat and a game-changer with his talents. 
Tannehill has completed just seven passes this season of 20 yards or more, one of which was a 50-yard catch by Wallace against the Jaguars. However, he had just one more catch for the rest of the game.
TRENDING UP
Dolphins: In each of their four victories this season, Miami has won by double-digits. With their 27-13 win in Jacksonville, they rank sixth in the NFL among teams with winning records in margin of victory with an average of 16 points.
Chargers: At a time when the Dolphins have struggled with their red-zone defense, they'll be facing a team that has scored either a touchdown or a field goal on 56 straight red-zone possessions, which is the second-longest streak in the league behind only the Denver Broncos with 57.
TRENDING DOWN
Dolphins: The Dolphins are just 1-3 this season against opponents that currently have winning records. Including the Chargers, their next four opponents have a combined record of 22-9.
Chargers: Despite being a well-balanced team, San Diego's running game could use some work. They rank 30th in the NFL with an average of 85.8 rushing yards per game. By contrast, Miami is sixth with 138 yards.
INJURY REPORT
Dolphins: Out -- TE Dion Sims (toe); Questionable -- Daryn Colledge (illness/back), LB Koa Misi (ankle)
Chargers: Out -- RB Ryan Mathews (knee), LB Manti Te'o (foot), CB Jason Verrett (shoulder); Doubtful -- S Jahleel Addae (concussion); Questionable -- LB Jerry Attaochu (hamstring)
DID YOU KNOW?
The Chargers have lost their last eight games in Miami -- including Super Bowl XXIX -- with the last victory taking place in the 1981 AFC Divisional Playoffs.
QUOTEBOARD
"Sure, it's a big game. This is a really good measuring stick for our football team. San Diego is a well-balanced team. They are a good team. They are a playoff team from a year ago that won a game in the playoffs, and they are off to another good start this year. It's an important football game for us. It's a great opportunity. We should have a great crowd here on Sunday. It's an important game." -- coach Joe Philbin on the importance of the game.
"The Chargers definitely have quite a formidable offense. They have a lot of weapons with the wide receivers. They've got a tall wide receiver. They've got quick wide receivers, a plethora of running backs. They've got four running backs that could start for any team in the NFL. They've got a solid offensive line as well. It's definitely one of the more talent stacked teams, especially at a position like running back and wide receiver." -- DT Jared Odrick on the challenges of facing the Chargers' offense.
"I feel like the offensive line has been doing a great job. I feel like once we get the run game going, everything else will fall into place. It will open up the passing game. We've just got to do our assignments." -- RB Lamar Miller on the importance of establishing the run against the Chargers.
LOOKING AHEAD
The Dolphins head out to Motor City to face the Detroit Lions next Sunday at 1:00 pm.
You can follow Surya Fernandez on Twitter @SuryaHeatNBA or email him at SuryaFoxSports@gmail.com.
---
---