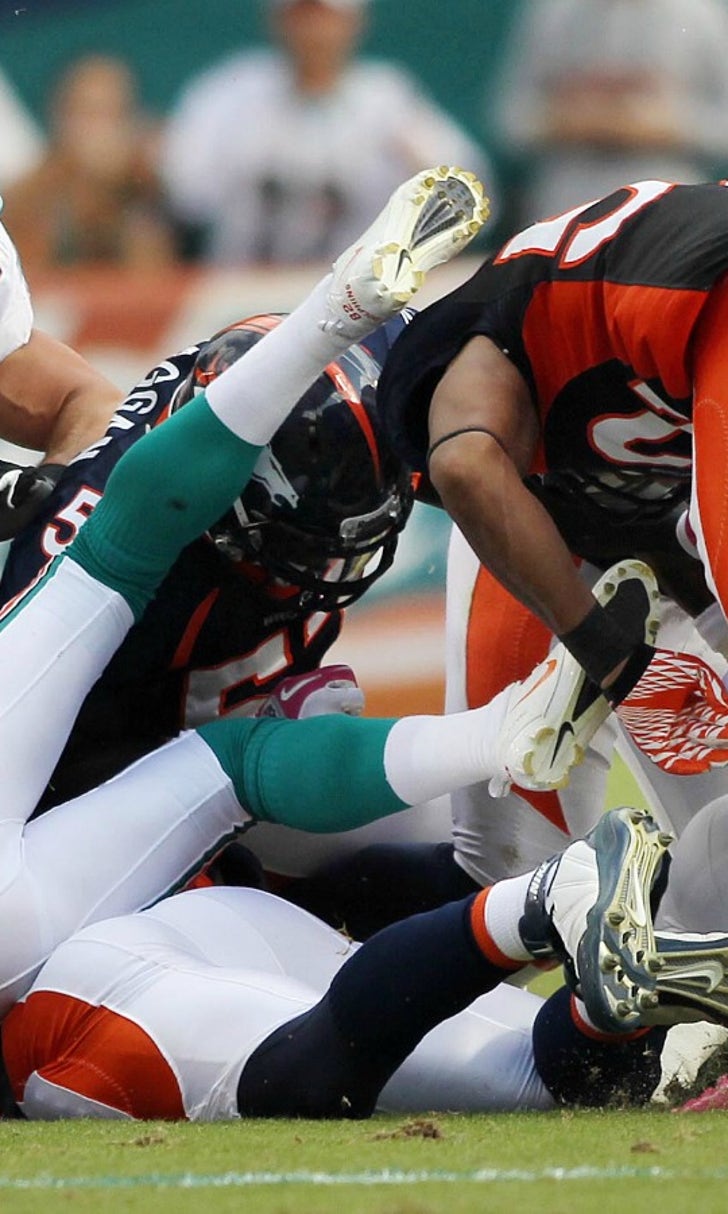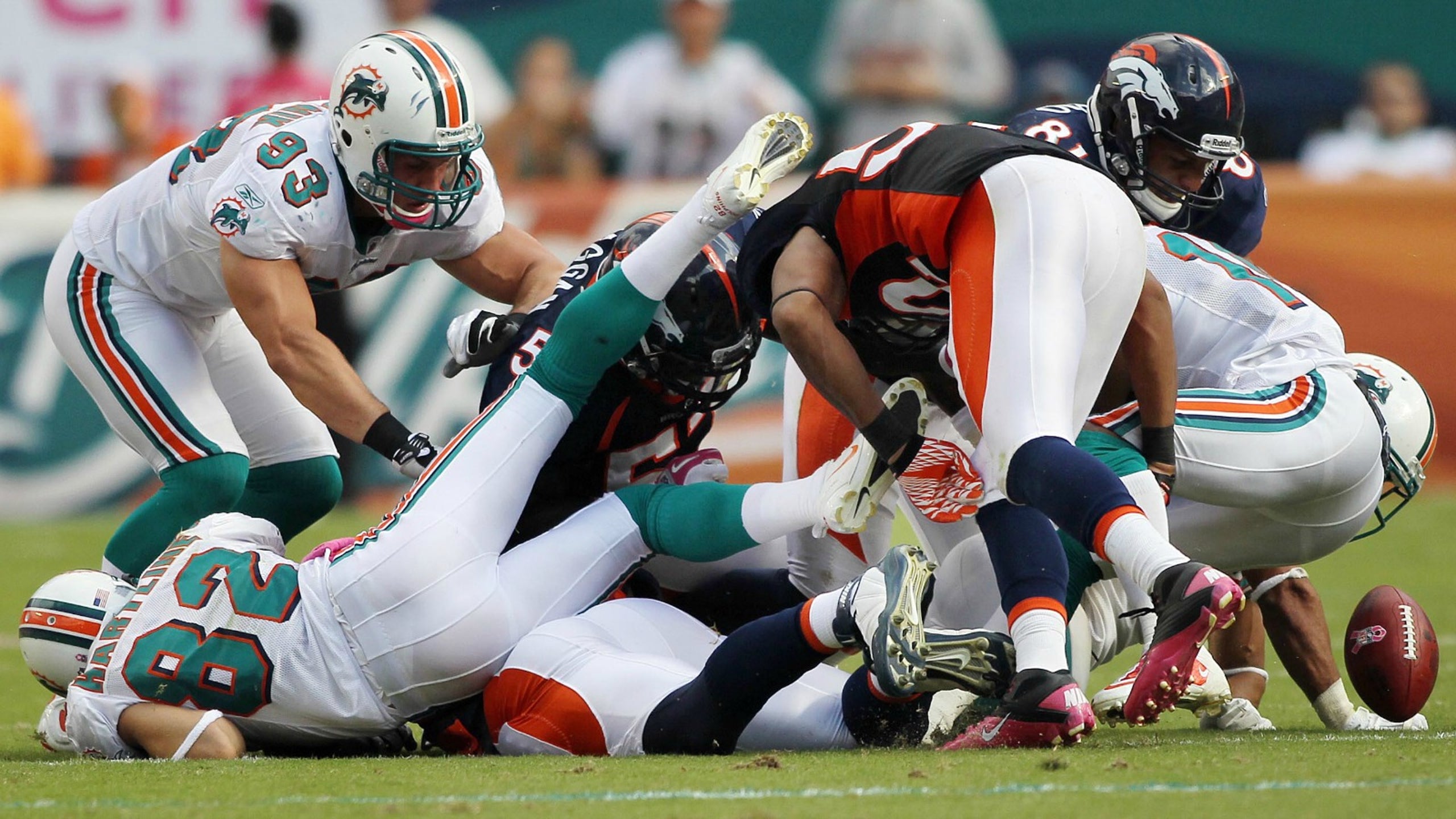 Dolphins facing cold, high altitude in Denver against Peyton Manning-led Broncos
BY foxsports • November 22, 2014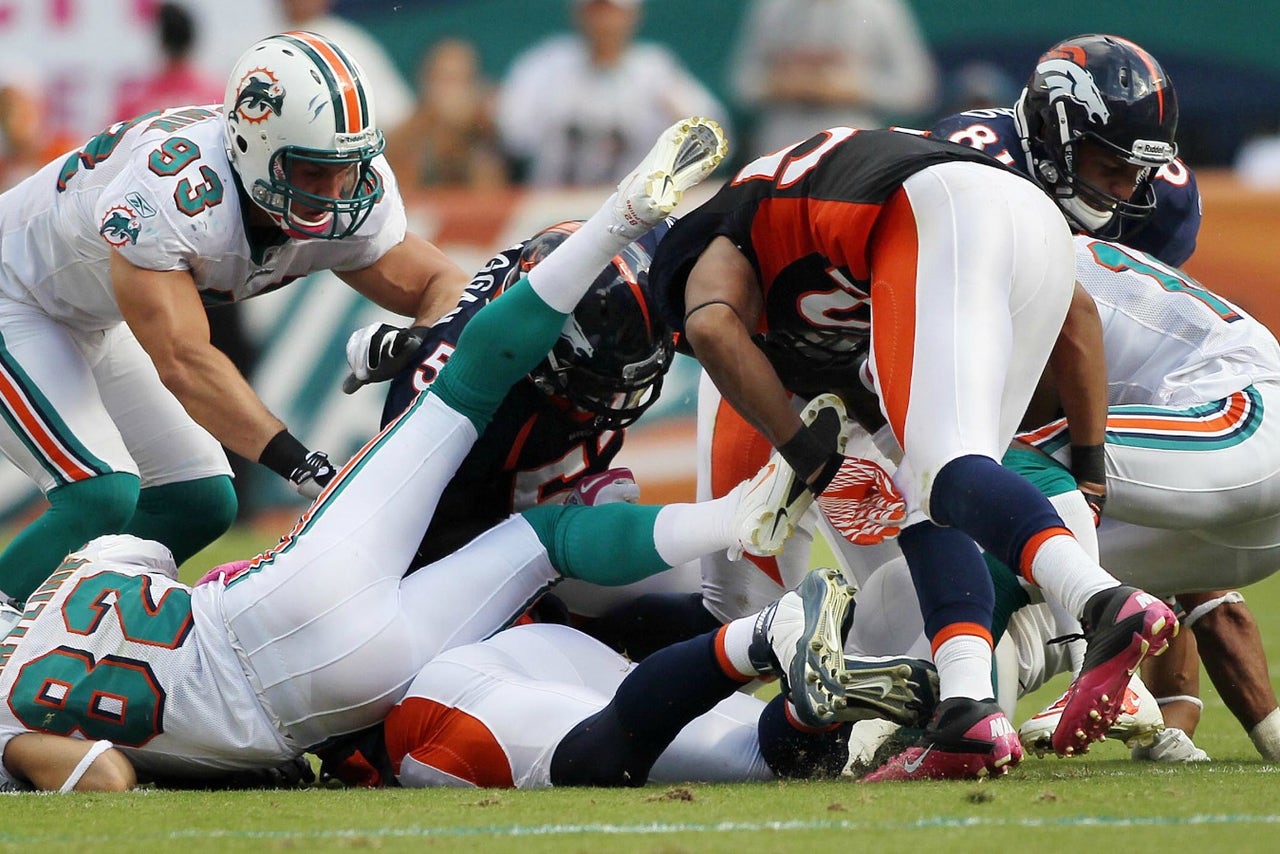 The Miami Dolphins face an altogether different challenge when they brave the cold and high altitude to face the Denver Broncos on Sunday at 4:25 p.m.
This late into the season and with a 6-4 record, the Dolphins can't afford any missteps against Peyton Manning and his capable supporting cast on offense. Both teams enter this game weakened with a variety of injuries to several impact players. Head coach Joe Philbin believes his team can prevail regardless because of their character.
"We have to play our game," he said. "We've got a certain identity. We've been at this since April 21st, we've been practicing, things haven't changed. The way we pursue, the way we block, the way we catch, the way we run routes, the way we tackle, the way we attempt to create turnovers, we have to play our game. 
"We're not going to reinvent, we're not going to change this week to become a whole different football team. I think some of the things we've done have been good and we're going to go out there and that's what we have to do, we have to be ourselves."
As critical as it is for quarterback Ryan Tannehill to be steady and decisive with the ball to counter the Broncos offense, it's imperative that the defense continues to be as impactful as its been this season. The team is 6-1 in the games that the defense has held their opponents to 20 points or fewer.
Let's take a closer look at what's in store for the Dolphins and Broncos in Week 12:
MATCHUP TO WATCH
Peyton Manning vs Dolphins secondary
At Week 12, it's no shock that the Broncos are banged-up much like other NFL teams. But their normally fearsome offense led by NFL living legend Manning is especially thin this week with a pair of running backs sidelined, wide receiver Emmanuel Sanders dealing with a concussion suffered last week along with tight ends Julius Thomas and Virgil Green limited with injuries.
"With a guy like Peyton Manning on your side of the ball, you are always at full-strength," said safety Louis Delmas. "As long as he trusts the receiver, obviously the team that is out there with him he trusts that receiver enough to throw him the ball. I'm pretty sure anybody you plug into the lineup, he will do a good job of getting them the ball. We just have to prepare that we are playing the best of the best and go out there and play our best game."
The Dolphins secondary isn't exactly at full strength either with cornerback Cortland Finnegan doubtful with ankle issues after failing to practice with the team this week. Jamar Taylor will likely start in his place if he can't play. Is the second year player up to the challenge?
TRENDING UP
Dolphins: Will "good" Ryan Tannehill show up this Sunday? The inconsistent quarterback has shown progress lately with a passer rating above 100 in three of his last five games.
Broncos: To say Denver is a tough opponent in their home turf would be an understatement. They're 5-0 at home this season.
TRENDING DOWN
Dolphins: The offense has been reliably getting down the field. The issue is executing when they're within striking distance. They currently rank 30th in the NFL in red-zone efficiency at just 44.9 percent.
Broncos: Already faced with the task of replacing the production of injured running backs Montee Ball and Ronnie Hillman this week, the Broncos are ranked 27th in rushing yards with 89.9 per game.
INJURY REPORT
Dolphins: Out: LB Jonathon Freeny (hamstring); Doubtful: TE Charles Clay (knee/hamstring), CB Cortland Finnegan (ankle); Questionable: G Daryn Colledge (back), RB Lamar Miller (shoulder/knee)
Broncos: Out: RB Montee Ball (groin), RB Ronnie Hillman (foot); Questionable: TE Virgil Green (calf), TE Julius Thomas (ankle)
DID YOU KNOW?
Miami holds a 11-4-1 regular season series advantage over the Broncos and is 4-3-1 in Denver. 
QUOTEBOARD
"He's an excellent football player. Watching the film this year, he's playing at an extremely high level. He's an excellent football player. We are going to have to do a great job on defense, team defense. We are going to have to tackle well. We are going to have to put pressure (on him). We will have to cover. We will have to be sound in our run-fits. We are playing 11 guys, and they have a very good offense. He is playing at a high level." -- Philbin on Manning.
"I think there are a lot of things. Their pass rush, their playmakers on the back end. They have some linebackers that can be disruptive as well and force fumbles, and different things like that. There are a lot parts of their game that are really , really good and we have to be on top of our game and make sure that we're playing the way we need to play to execute the way we need to execute." -- Broncos WR Wes Welker on what concerns him about facing the Dolphins.
"I think what makes them good is they've got standout players in each level of their defense up front, the linebacking corp, and in the secondary. They play good team defense. They tackle well. They do the things you have to do to be a good defense. They're definitely top five in the league in most areas. Overall, they're playing very, very good team defense." -- Broncos head coach John Fox on the Dolphins defense.
LOOKING AHEAD
Next Monday on Dec. 1, the Dolphins face the New York Jets at Met Life Stadium at 8:30 p.m.
You can follow Surya Fernandez on Twitter @SuryaHeatNBA or email him at SuryaFoxSports@gmail.com.
---
---