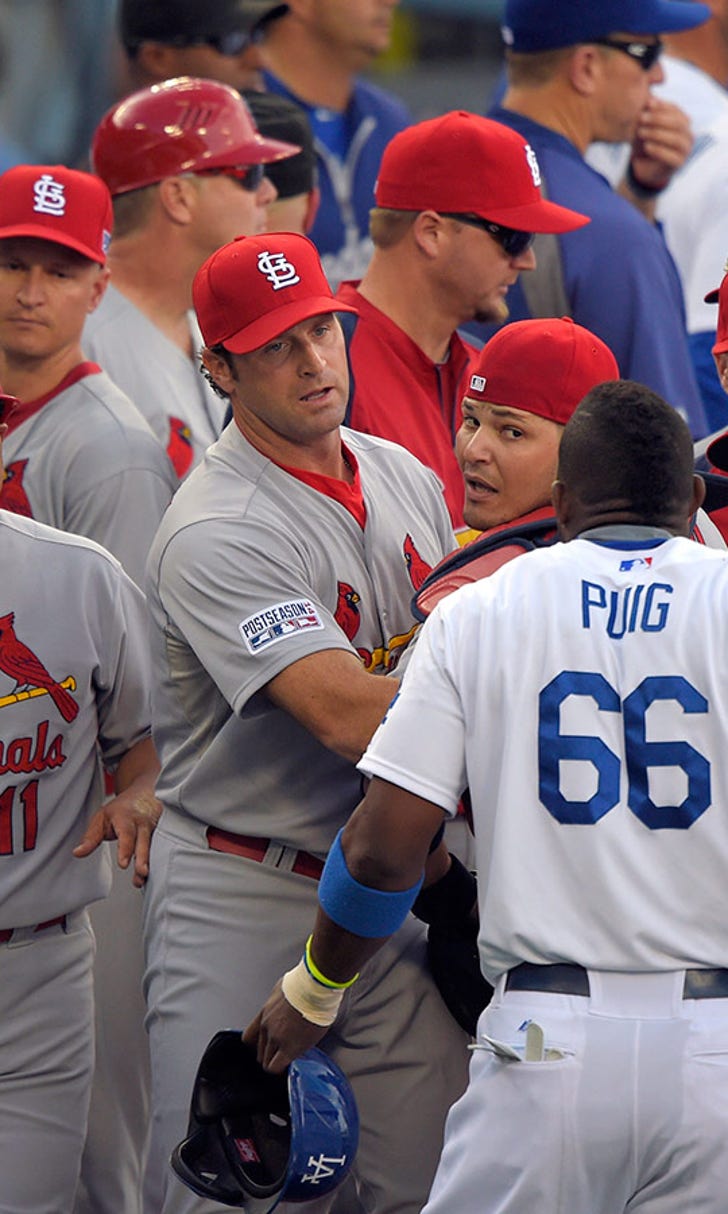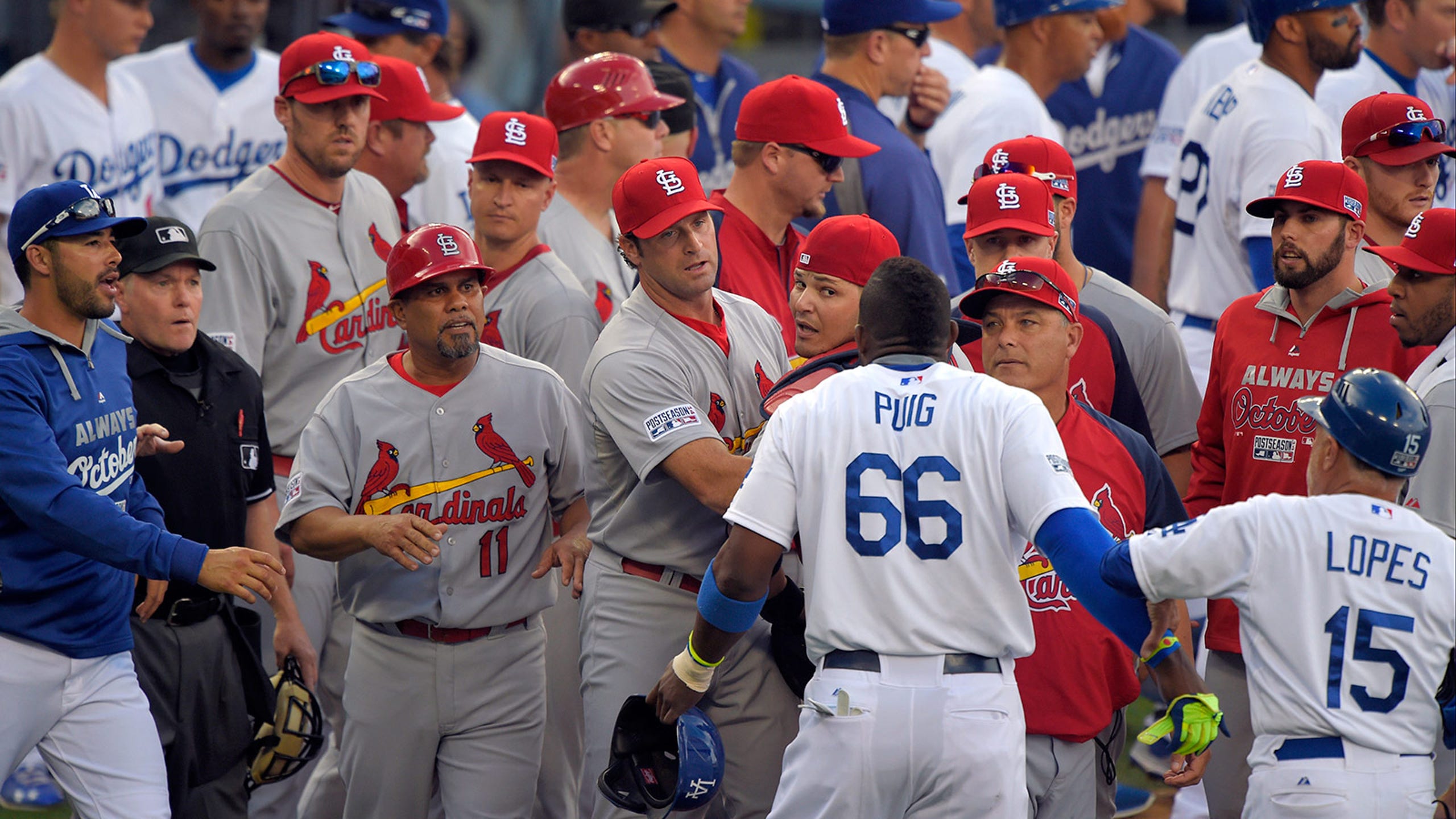 Dodgers' Puig on Cardinals: 'I dream about them every day'
BY foxsports • February 2, 2015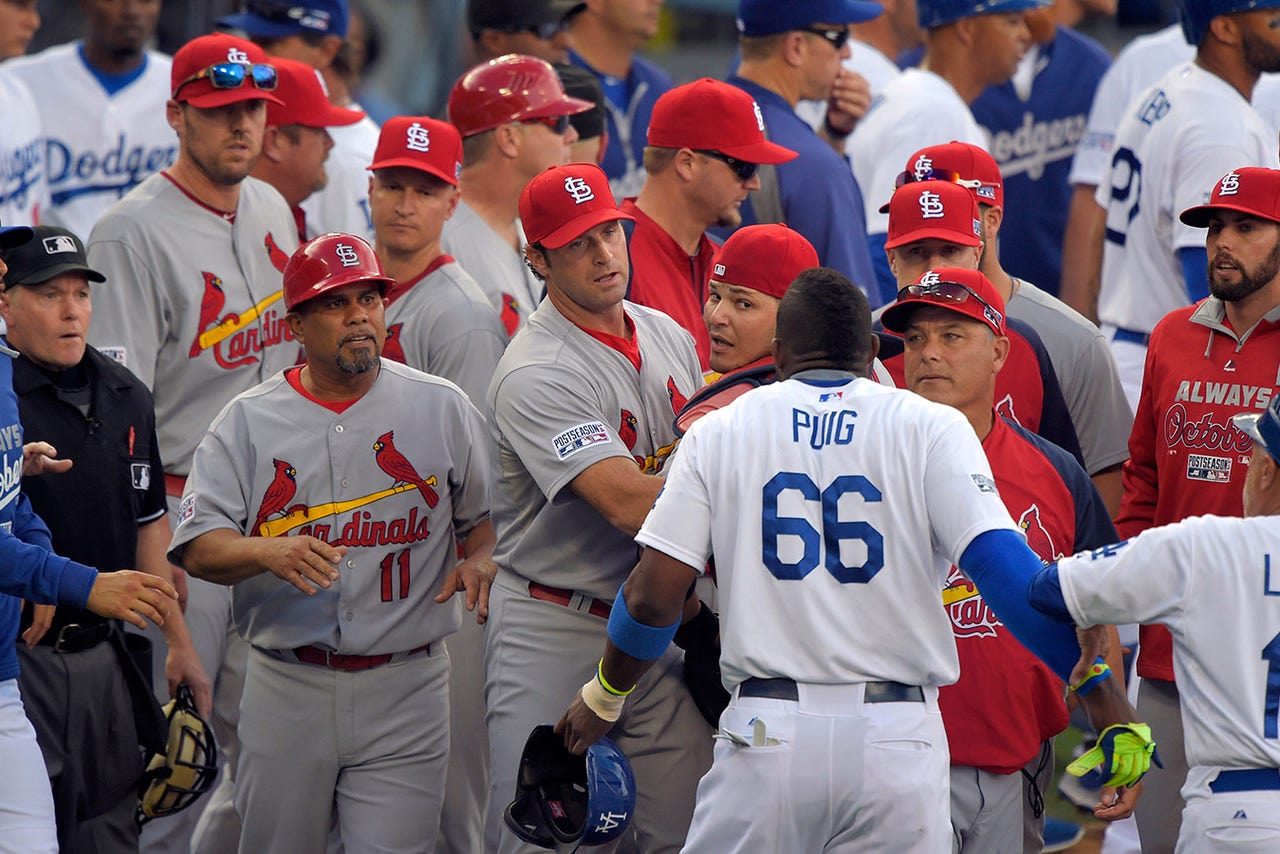 There no longer is any doubt: The Cardinals have gotten into Yasiel Puig's head.
Even in January, the Dodgers' mercurial outfielder can't get the team with the Birds on the Bat across their chests out of his mind.
"I dream about them every day," Puig told Los Angeles reporters at a benefit luncheon last week. "If we can beat them, we can win the World Series. We have to pass through them. They're our principal rivals, not San Francisco, not anyone else."
While his words have rankled some in San Francisco, Puig's point is understandable. The Cardinals, not the Giants, have ended the Dodgers' season the past two Octobers and have shut down Puig in the process. In 34 postseason at-bats against St. Louis, Puig has struck out 18 times and is hitting only .235. After striking out eight times in the first three games of last year's National League Division Series, he was benched for Game 4. Puig has fared better in the regular season against the Cardinals with a .333 batting average, .488 on-base percentage and seven K's in 33 at-bats.
Though he hasn't always shown respect to the Cardinals on the field, Puig said he admires the organization. According to mlb.com, he even thanked the Cardinals for teaching the Dodgers the proper way to play the game.
"We can't let them beat us three straight times," Puig said. "No way. They're a good team and we all admire them. They have very good pitchers, very good players. If we beat them, we can win the World Series. We just have to get through them."
Puig apparently has a young friend in LA who makes forgetting about the Cardinals even tougher, mlb.com reported. A family he is close to includes a 10-year-old boy who is a huge Cardinals fan, and doesn't mind letting Puig know it.
"He's driving me crazy," Puig told reporters, speaking in Spanish. "I have to kick him out of that family. He has four blue things of mine in his room, and he tells me it's because he feels sorry for me, sorry for the Dodgers. He has everything else red -- the comforter, the sheets, the ceiling, everything. His room is red. And he says the best city in the United States is St. Louis."
Puig continued:
"His mom calls him The Cardinal. We don't even know his name anymore. ... I take him to the stadium, I put the tickets under my name, I introduce him to all of my teammates and he shows up with a Cardinals shirt. He's driving me nuts. I can't win with him. His cousins all have (Dodgers gear). Not him. We have to do something. I have to make him change his mind. We won the second game (last year) and that's it. He cried, and after that, he started laughing at us again."
And Puig just can't get that out of his mind.
You can follow Stan McNeal on Twitter at @StanMcNeal or email him at stanmcneal@gmail.com.
---
---